The best business class flights to Bangkok from London we found this month cost £1,649 for a return ticket. To get today's best price simply complete the form and we'll get back to you quicker than you can say "Golden Buddha".
Flight time from London to Bangkok: 11 hours 15 minutes
Airlines flying direct from London to Bangkok: Thai Airways, British Airways and Eva Air
Airports in Bangkok:  Bangkok Suvarnabhumi, Don Mueang
Distance from London to Bangkok: 5,927 miles
Three airlines fly business class direct from London Heathrow to Bangkok, which are Thai Airways, British Airways and Eva Air. Many other airlines offer business class flights to Bangkok with a connection, including Qatar Airways, Etihad and Emirates.
If you choose to fly direct with Thai Airways on business class flights to Bangkok you'll get to experience their A380 superjumbo aircraft, which has 12 Royal First Class seats, 60 Royal Silk Business Class seats and 435 Economy seats. The flight departs lunchtime from London and overnight from Bangkok, so jet lag should hopefully be minimal. Business Class contains 60 shell seats with direct aisle access, a 74" pitch. 20"width and 180° fully-flat recline. Each seat is equipped with a 15" personal AVOD interactive touch screen, Wi-Fi, SMS and mobile communication access, plus in-seat power for charing electronics. Best of all, the aircraft has over 24 members of staff, ensuring your every need will be catered for during the flight.
Both British Airways and Eva Air choose to operate a Boeing 777 on this route. With BA you'll be able to experience their Club World seats, while with Eva Air you'll experience their Royal Laurel Business Class product.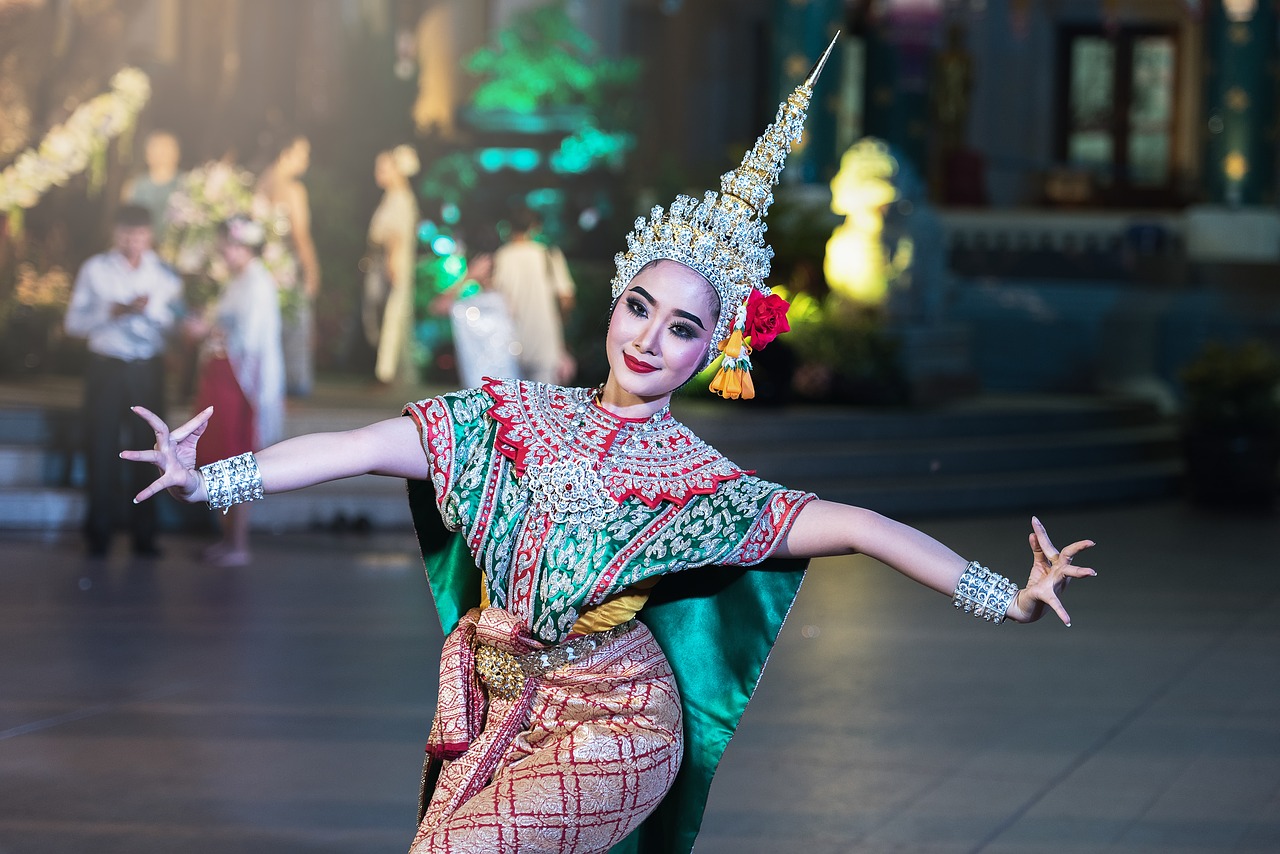 Getting to and from the airport
Most international flights touch down at Bangkok Suvarnabhumi airport. From here you can hail a taxi, rent a car or travel by public transport. The airport is about 19 miles east of the Bangkok CBD and if you choose to take a taxi, there's toll of 70 Baht and airport tax of 50 Baht – total 120 Baht. You have the option of a flat fare or a metered taxi – the metered taxis should be the cheapest.
The train is cheaper and faster – The Airport Rail Link City Line leaves every 15 minutes, takes 30 minutes and costs 45 baht per person. It runs between 6am and midnight.
If you need to transfer to Don Muang (airport code DMK) for a domestic flight, there's also a free shuttle bus that will take you between the two airports.
Where to stay in Bangkok
The standard of hotels in Thailand is high; Bangkok has many very luxurious hotels at more affordable rates than you'd find in Western Europe. If you miss being in the clouds after your business class flight to Bangkok, then the Banyan Tree Bangkok boasts an incredible rooftop bar called Vertigo, which is perfect for a special occasion as it offers panoramic views of the glittering Bangkok skyline.
The Amari Watergate is also fantastic, offering a prime location in the heart of the Pratunam neighbourhood in downtown Bangkok. Book one of the Executive Club rooms and you'll have access to the Executive Lounge, where you can enjoy a complimentary breakfast buffet as well as a selection of juices, coffees, teas and early evening cocktails that are served throughout the day.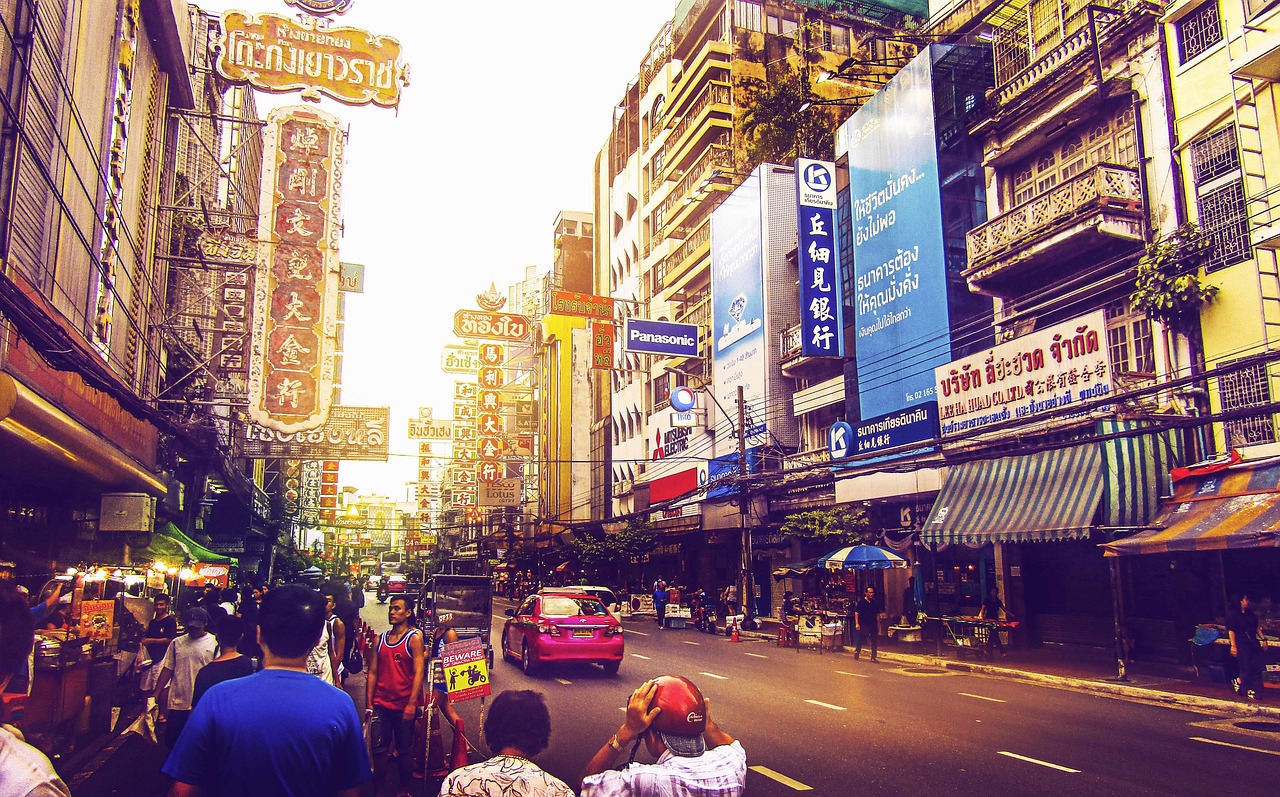 Things to do in Bangkok
A trip to Bangkok is an assault on the senses; it's a chaotic, bustling city and the weather can be very humid, but that's part of the attraction. Street food here is abundant and delicious and much of daily life is conducted in the street, so it's a fascinating city for people watching. Of course, Bangkok is also a place that's rich in history and culture, so first-time visitors usually like to visit the Grand Palace and some of the Buddhist temples scattered throughout the city.
The Grand Palace – The Grand Palace is an incredibly ornate and opulent building complex that has been the home of the Kings of Siam since 1782.
Floating Market – You may have visited a market before but have you visited a floating one? There are several in Bangkok but the Damnoen floating market is the most popular one and ideal for taking photos. Boats are piled high with fresh produce, including coconuts, mangoes, bananas, fruits, vegetables and street food.
Wat Arun – Wat Arun (The Temple of Dawn) is an ornate Buddhist temple that is located on the west bank of the Chao Phraya river. Its central 'prang' is climbable so you can climb up the steps for some brilliant views of Bangkok.
Khaosan Road – Khaosan Road is a famous 410 metre long street that becomes incredibly busy at night time. This pedestrian street is filled with souvenir shops, cheap bars and food hawkers selling exotic snacks for tourists.
Business Class flights to Bangkok, Practical information
British passport holders can enter Thailand for 30 days without a visa. If you need to stay longer, it's possible to extend your stay once, from the expiry date of the original visa, for up to 30 days. Make sure your passport has 6 months left on its validity and check to make sure there are no damaged pages, otherwise immigration officers won't let you in.
Make sure you are aware of Bangkok scams. A common one to watch out for is when hailing a tuk tuk – your driver may tell you that the attraction you wish to visit is closed because of a national holiday. In fact it's not closed at all, he just wants to take you to a tailor's shop and make some extra cash.
The best cheap business class flights to Bangkok can only be found offline with a SkyClub agent. So please complete the online form or call us on +442072551234 and we will find you the best business class deal in town. Thanks for taking the time to read this article, we hope it has helped you.