We don't take much persuading when it comes to treating ourselves to a Club World experience and, trust us, when you've read these four reasons to fly British Airways Club World you'll be feeling much the same.
British Airways' Club World on the superjumbo is an impressive amalgamation of premium comfort and flexibility at 36,000 feet. It's like having your sofa, bed, dining table and desk all rolled into one unit to get all the things you do in one day done without so much as stepping foot on the ground. Eat, sleep, work and unwind – all aboard the 'queen of the skies'.
Here's a SkyClub view of what you can expect….
1. The Cabin
The Club World cabin exudes a sophisticated and contemporary atmosphere. Deviating from BA's usual navy blue, hues of barley grey and muted brown gives a sense of wellbeing and comfort. It's spacious and quiet – all attributes of a wide-body aircraft that is the A380, particularly noticeable at take-off and landing.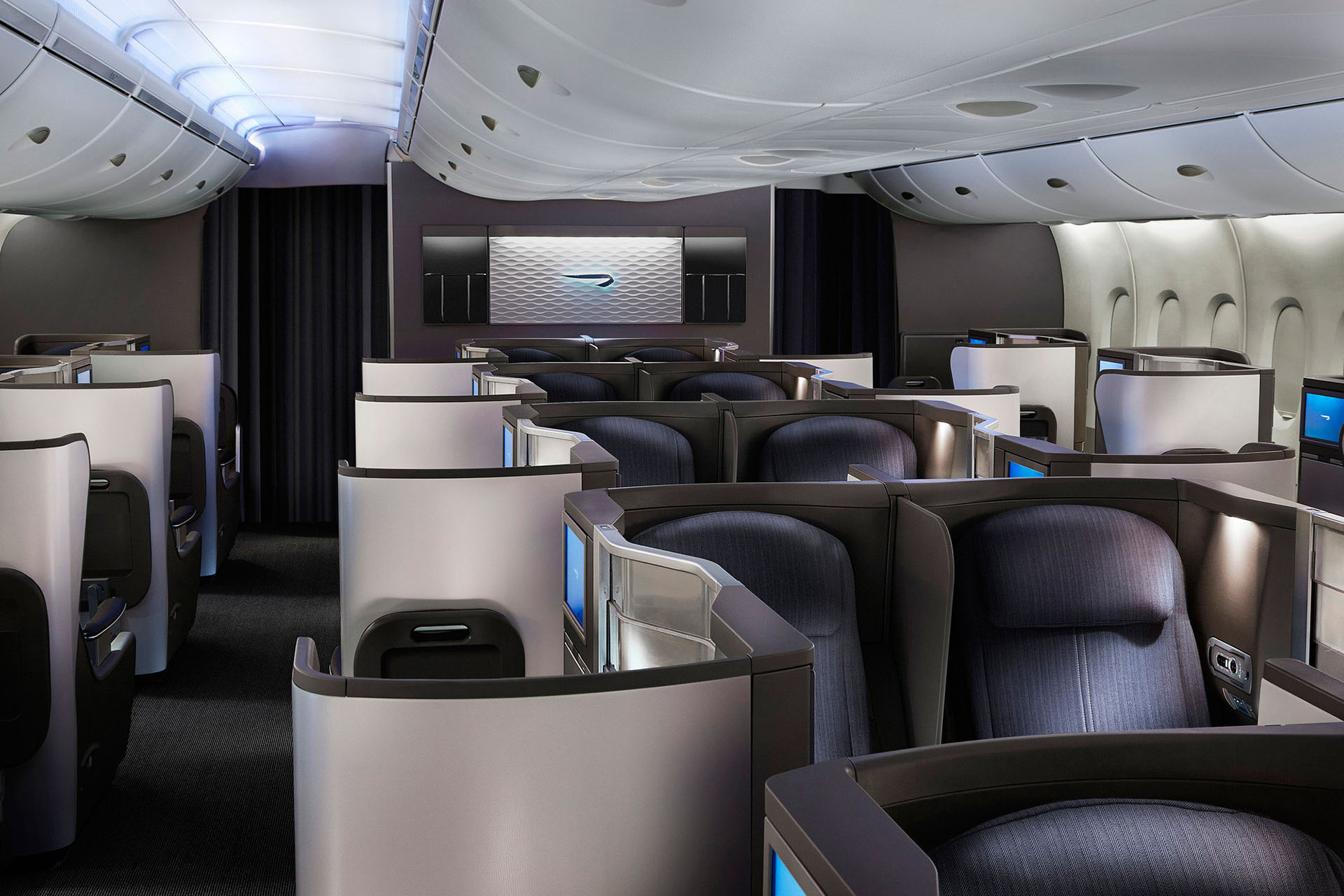 Club World is found on both the main deck and upper deck. The 44 seats on the main deck are arranged in a 2-4-2 system, whilst the 53 seats on the upper deck (arranged in 2 smaller cabins with a galley separating them) are configured in a 2-3-2 system. The innovative 'yin and yang' seat plan is unique to BA, where you'll find the middle seats face backwards while the aisle seats face forwards.
Satisfy your snacking needs at the walk-up club kitchen which is always fully stocked with some of our favourites; sandwiches, fine artisan pastries, ice cream, fresh fruit, and a selection of chocolates.
There are 3 lavatories on the upper deck and a couple more in the main deck. The largest lavatories are the two at the front on the upper deck. All of them were kept extremely clean throughout the flight.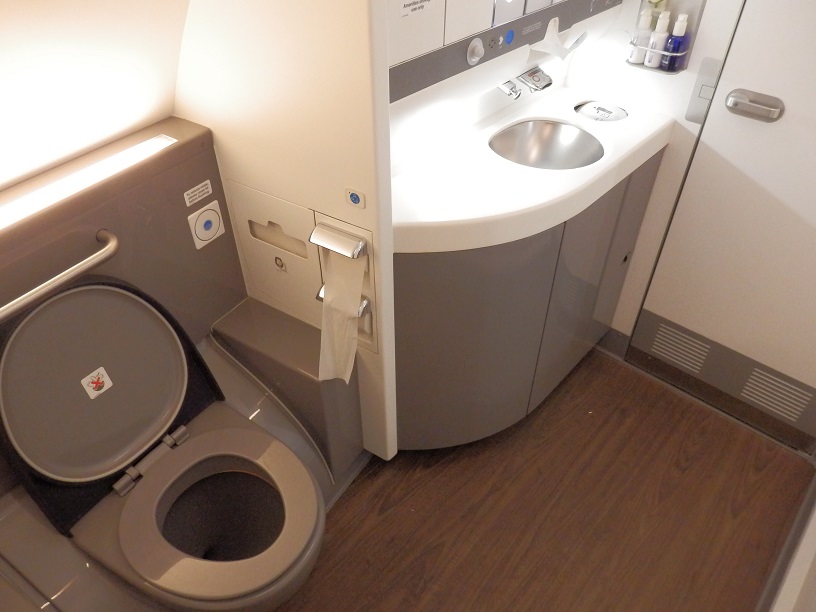 2. The Seat
Upholstered in soft fabric, the seats breathe and maintain a cool temperature for maximum comfort. Although direct aisle access is not provided at every seat, you're duly compensated by the increased privacy offered, particularly at the rear-facing seats.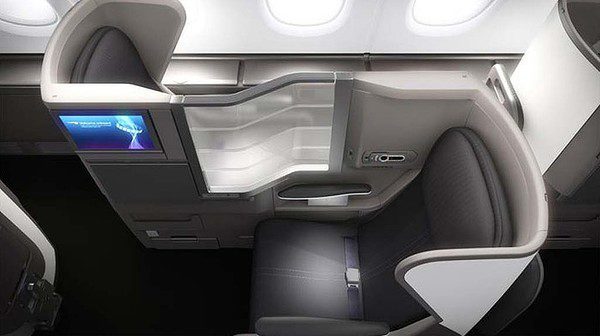 We like how the ottoman doubles as a visitor seat for dining or interacting with a fellow traveller, whilst the privacy screen is very useful if you're flying alone. When you're ready for sleep, the ottoman also forms part of the fully flat, 6ft bed. Control is at your fingertips via the side buttons which allows you to move the seat to any angle you please.
There's plenty of storage for all your personal effects, featuring a large storage drawer towards the bottom of your seat, and deep side storage bins at the window seats.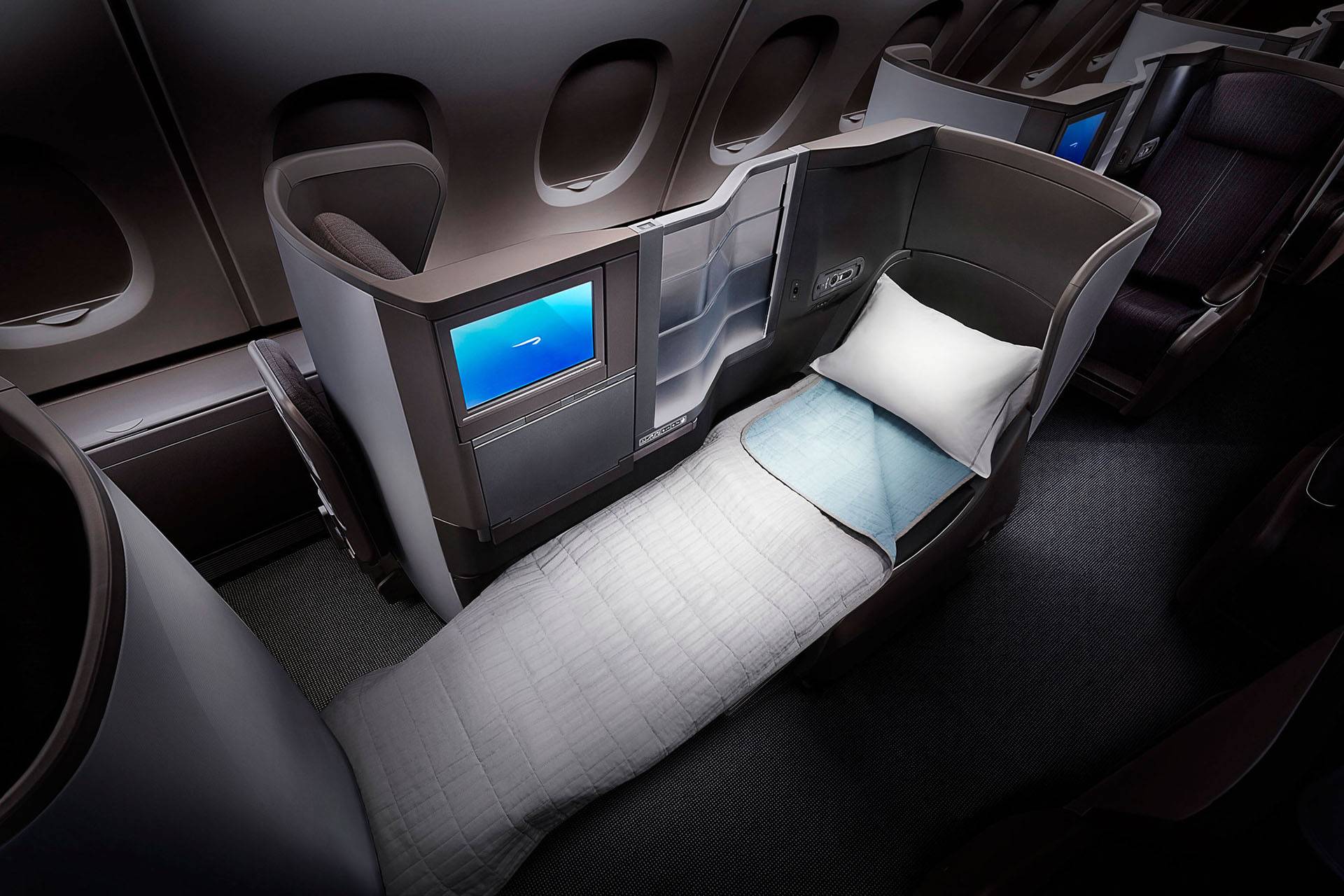 3. Inflight Entertainment
If you're like any of us at SkyClub, the unwinding part of a journey is the most crucial and you won't be disappointed by the 12-inch touchscreen found on BA's Club World. The Thales system is easy to use, it's on-demand and the screen itself swings out from the side and tilts up and down which makes viewing from any angle that your seat may be in perfectly possible. Other features include noise-cancelling headphones, USB ports and power sockets that are UK, EU and US compatible. Tonnes of movies and box set choices may prevent you from actually sleeping (discipline is required here) and there is also a chat feature that allows you to have a banter with other passengers.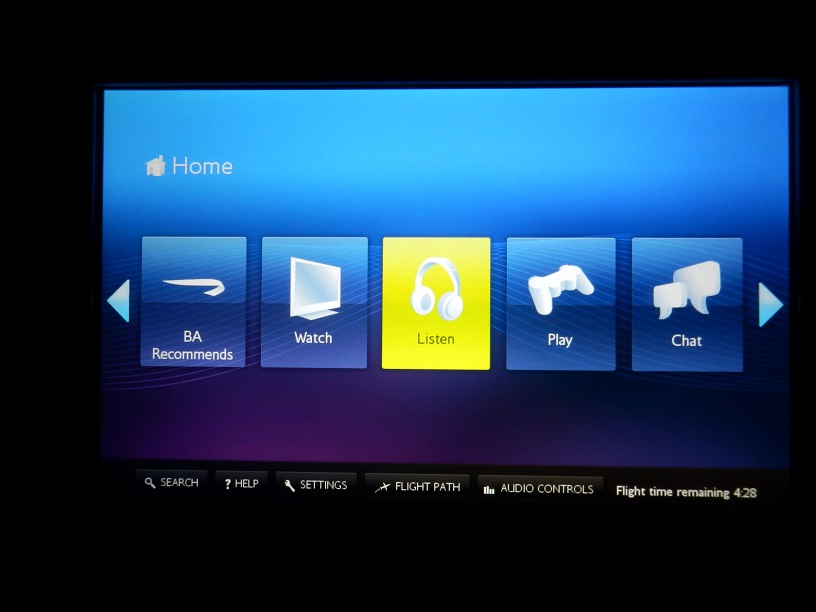 4. Amenity Kit
In 2021, Club World's amenity kit containing Elemis products will keep you 'revived, refreshed and hydrated'. These Elemis bags include cleansing wipes, lip balm, hand lotion and facial moisturiser. Travelers can also find an eyeshade, socks, toothbrush and toothpaste, as well as earplugs for a peaceful sleep. The bag, which moonlights as a shoe or laundry bag, is also accompanies by sleeping amenities such as a blanket and a generous pillow, plus you get noise-cancelling headphones to listen to your favorited media.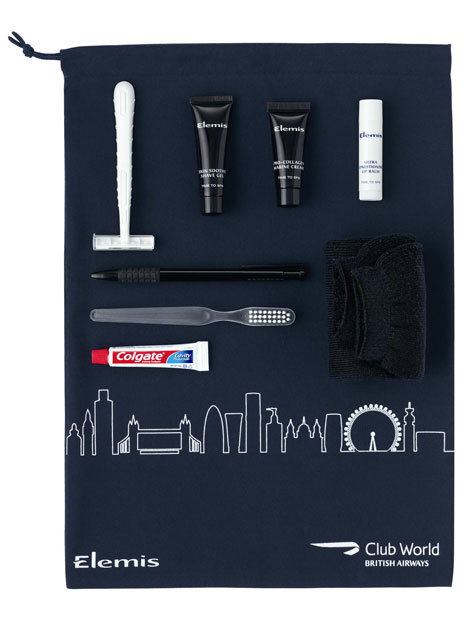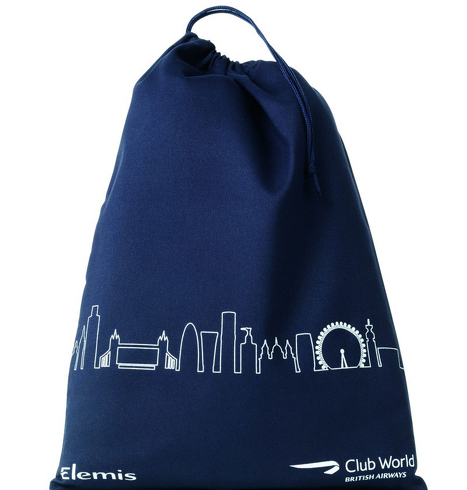 With a flight that promotes wellbeing and relaxation, seats that allow you to work and rest, space that only an A380 aircraft can provide, plus BA's impeccable eye for comfort and flexibility, it's no wonder Club World has fast become a firm favourite with transatlantic passengers seeking uncompromised quality.