Flying First Class may seem like an unnecessary luxury for some, particularly when considering the price tag involved. But any savvy traveller, especially frequent long-haul fliers, will tell you that arriving at your destination with your sanity and good humour fully intact should never be undervalued. It makes sense from a business perspective, specifically when you take into consideration the time and productivity that can be procured when you're able to arrive from a long flight fresh and rested.
It is estimated that, by 2022, annual business travel costs will reach $1.7 trillion. Even in pandemic times, business travel is on the rise and it is estimated that 1.3 million business trips are taken every day.
If you're a bit rusty on the ins and outs of First Class, here are 5 points that are sure to polish your opinion: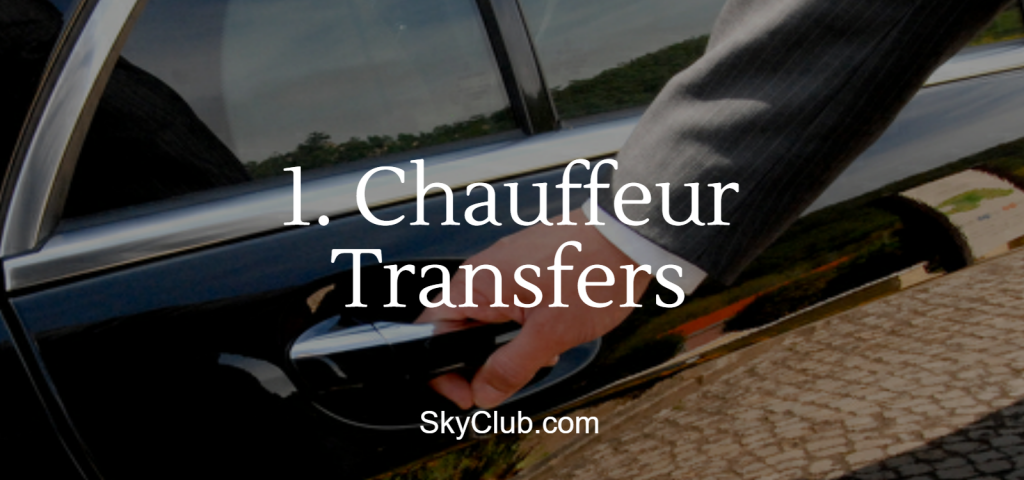 Most airlines that offer a First Class service also come with return airport transfers in luxury vehicles to kick-start your journey in comfort and style. British Airways, for example, send a Jaguar to shuttle their customers from Sydney International Airport. You can specify your pick up address but there's usually a mileage restriction which your SkyClub consultant can advise you of at time of booking.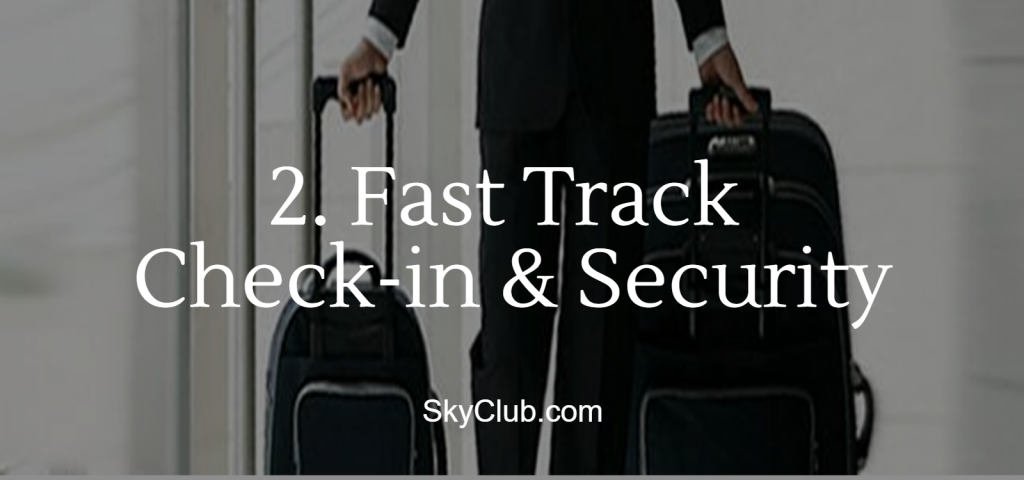 You never have to wait in a queue at the airport when you hold a First Class ticket. You'll have your own dedicated check-in area. Etihad Airways have a completely sectioned off First Class check-in at Abu Dhabi Airport and just a few steps from the security clearance area. Needless to say, the check-in process is seamless and streamlined.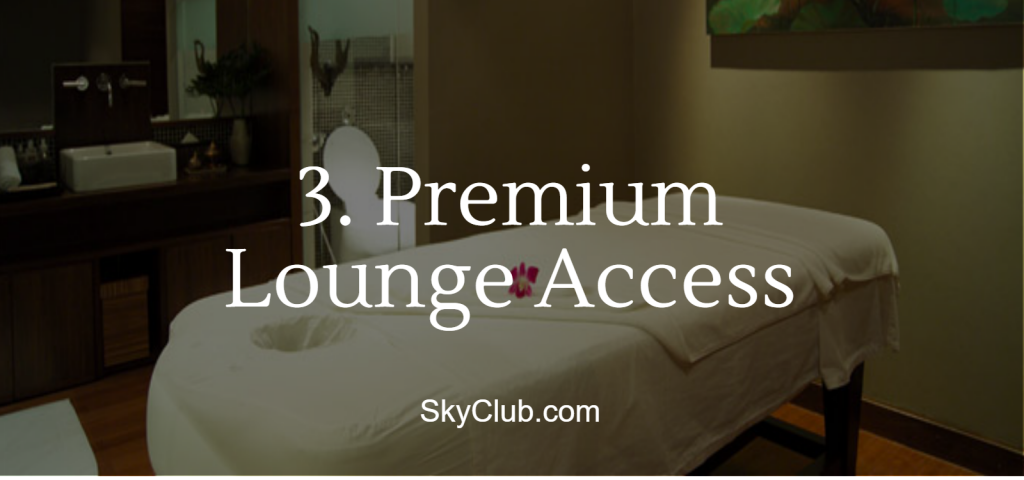 Lounge access at airports is fast becoming a must when flying. Many who travel in coach will pay the fee for some sort of lounge access. It beats sitting around in uncomfortable plastic chairs waiting for your flight to be announced.
First Class lounges convey a completely different impression. Take a shower and freshen up before your flight, enjoy a massage, relax in plush recliner chairs or indulge in an extensive a la carte menu. Thai Airways' First Class lounge in Bangkok provides semi-private lounges and hour-long, full-body massages as the perfect start to a truly luxurious travel experience.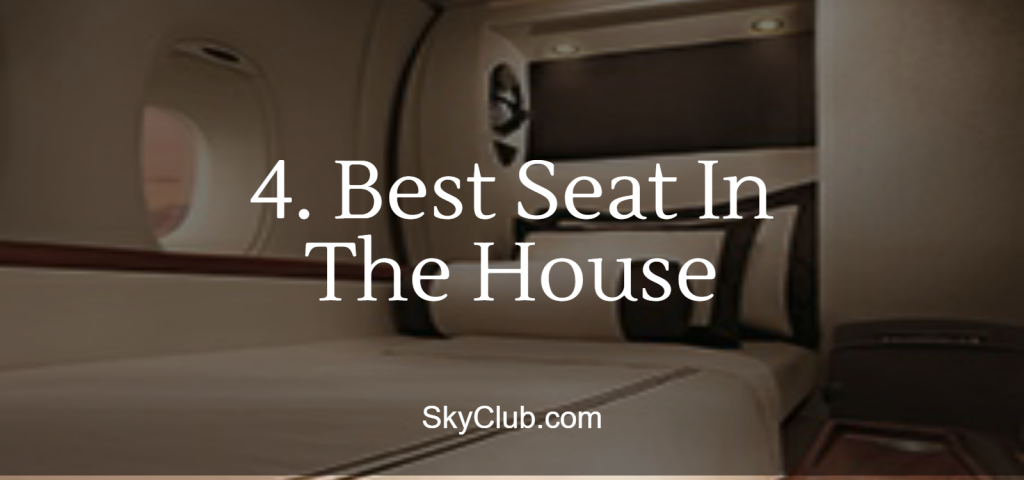 By 'house' we mean 'plane' of course. The seat you get in First Class is probably the most important element when travelling in this category. The seat doubles as your bed and any leading airline should provide a duvet and pillow. First Class cabins have the least number of seats in them which naturally equates to direct aisle access for every passenger. All around your seat, you'll find ample storage, USB ports, gadgets to operate your seat/bed and entertainment system and most importantly – space! And we don't mean just leg room, but space to accommodate your travel companion for a night cap. Singapore Airlines provides a double bed in their First Class suites so you can even sleep together if you're travelling with your significant other.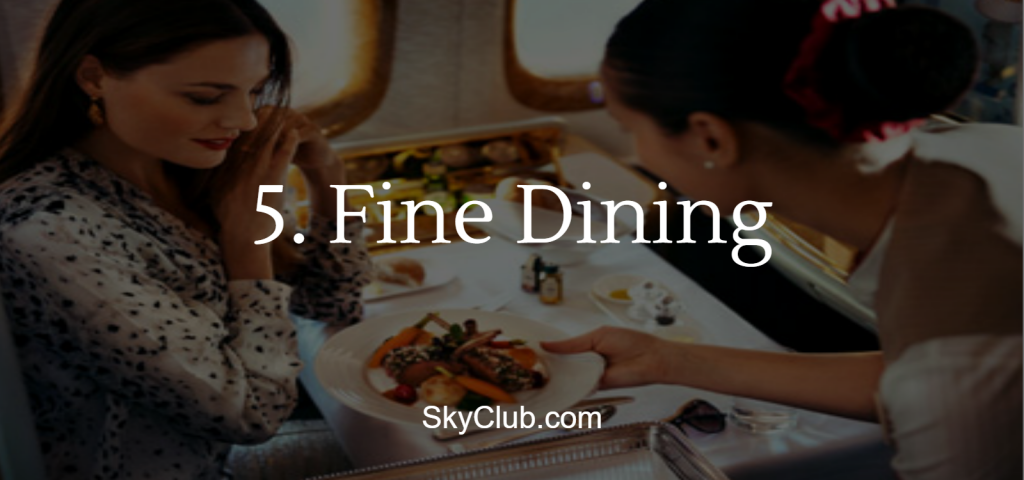 Two words here: on demand. That's right, eat when you want from an a la carte or all day menu. The range of beverages is quite extensive too, from handmade cocktails to vintage wines. Some airlines have even gone as far as having an on board chef to prepare First Class passenger meals. All meals on Emirates First Class are served on bone china tableware on tray tables laid with fine linen – some five star restaurants can't even boast that.
So, should you now go ahead and splash out on a First Class ticket for your next trip? If you're travelling long-haul or for business (or both), it's definitely worth it. And it may be that once you've experienced the shine of First Class, you won't want to fly any other way if you can help it. Your dedicated SkyClub consultant can help you choose the perfect First Class product to suit your personal requirements.