British Airways is a leading airline when it comes to premium services, and its offerings in First Class is no exception. Though you'll find that British Airways (BA), like any carrier of its calibre, try to be consistent with service across their fleet on all routes, there are some hidden little treasures that are unique to each aircraft. Here are some to keep an eye out for:
Boeing 777-300ER
You know you're in for a luxury flight when you sink into the plush leather upholstery of the First Class seats onboard British Airways' B777-300ER. The stunning, yet understated colour palette of navy blue, grey, beige and white blend perfectly with the subdued cabin illumination, which is just the right combination of natural and mood lighting.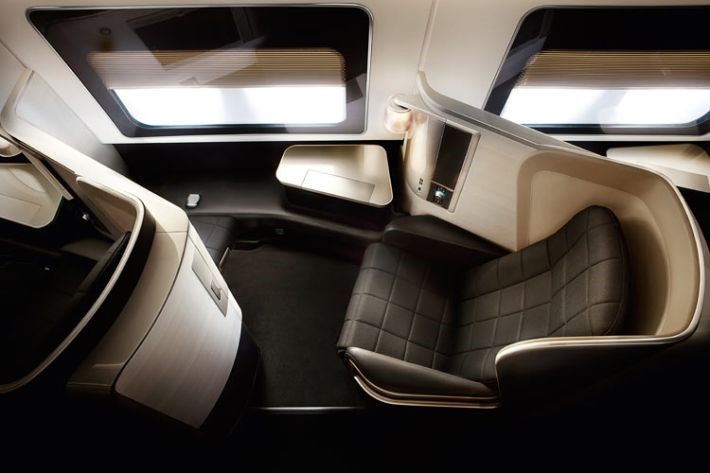 One feature that's certain to catch your attention is the electric window shades that span two windows per seat. It can be lit up in different shades of blue and enhances the lavish feel and attention to detail given to the cabin. Unique to British Airways is the iDrive dial-style control for the seat and personal lamp – a nice touch and very classically British. In addition, the footrest doubles as a guest seat whilst the table is large enough for two so you can entertain at your own seat.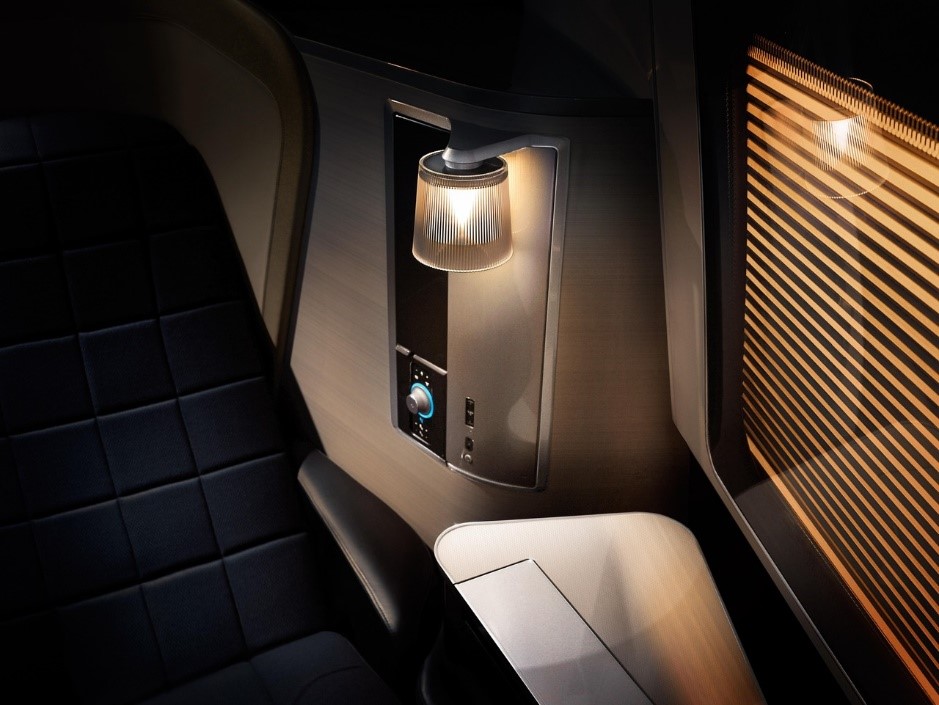 Airbus 380
When you think superjumbo, the word that comes immediately to mind is 'space', and British Airways' First Class on the A380 isn't lacking in leg room. There are even clever storage spaces in and around an already generous seat area, where you'll be able to safely store all of your belongings until you need them.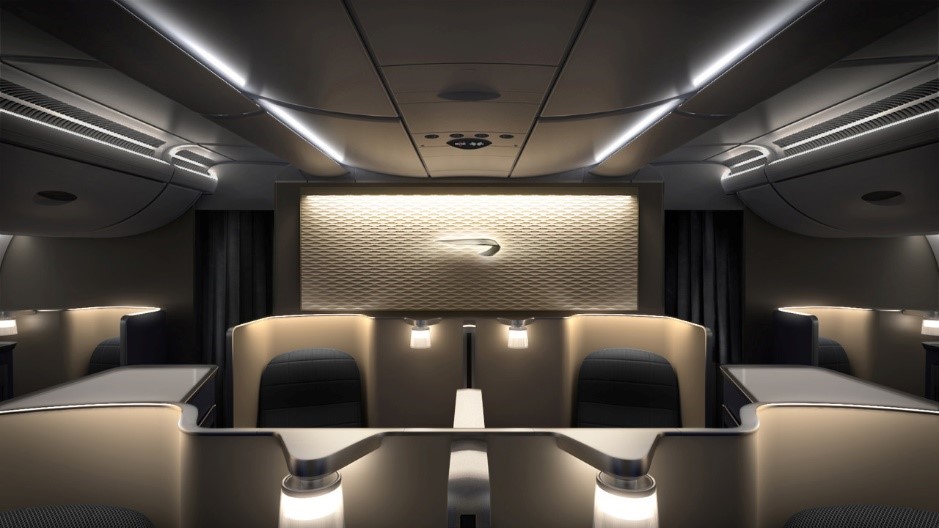 One example is the separate compartment found at the side of the seat for all power outlets and USB ports. It's easy to reach and very convenient especially as it is deep enough to store fragile personal items such as your smart phone or camera. Another example is the small storage locker that's perfect for keeping your handbag, backpack or computer in. You don't have to stow such items in the overhead lockers and wait until the seatbelt sign is turned off to gain access. It's the little-added conveniences that really add to an experience, and BA's smart use of space on the A380 enhances the luxury feel.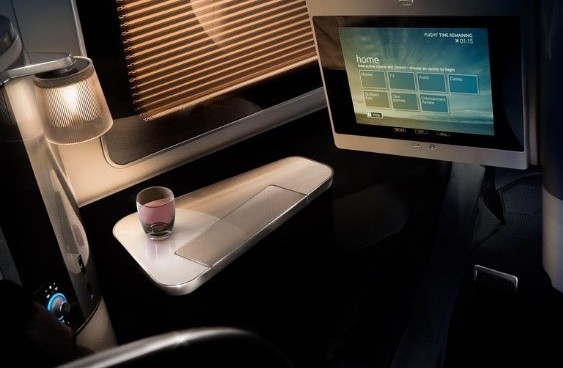 Dreamliner
The latest addition to the British Airways' massive fleet is the state-of-the-art Boeing 787-9, better known as the Dreamliner. And BA's First Class onboard this innovative aircraft is indeed what (flying) dreams are made of. The running theme throughout the nose of the aircraft is exclusivity, with just eight seats in First Class compared to double that on BA's other long-haul planes.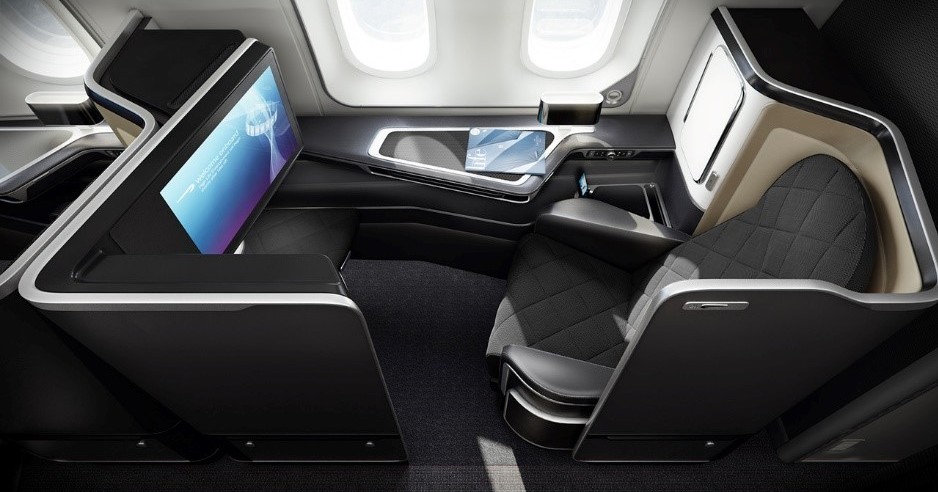 Every detail has been designed based largely on the feedback from the airline's highly valued First Class customers. Each suite is upholstered in soft leather with fabric trim whilst the large windows offer expansive views. Lighting that can be set to reflect the time of day so as to sync with your circadian rhythm help to summon sleep and wake you naturally, resulting in a more refreshed and revived arrival at your destination.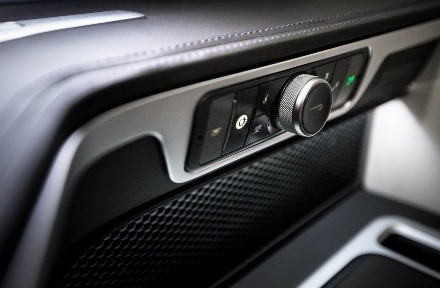 A featured element is the 'jog-dial' that controls the angle of your seat, the inflation of the headrest and lumbar support, as well as the lighting. The 'smart' handset can also control your seat and in-flight entertainment as well as be used as a second screen. First Class on BA's Dreamliner is the ultimate First Class dream.
Fancy a British Airways First Class experience of your own? Your SkyClub expert can help get you on a BA First Class cabin on your very next trip. Contact SkyClub today to see if one is flying on your preferred route. And don't forget to drop us a line to tell us all about it!