British Airways (BA) operates two daily direct flights from Heathrow to San Francisco, meaning passengers can reach their destination in a speedy flight time of around 10 hours 30 minutes. It's one of the best options when flying between London and the City by the Bay, so what can you expect when flying First or Business Class with BA?
Airport Lounges
BA and American Airlines codeshare on this direct flight to San Francisco, with flights departing from Heathrow Terminal 5. Essentially, "codesharing" is an arrangement where an airline places its designator code on a flight operated by another airline, and sells tickets for that flight. If you're flying Business Class or First Class then you'll be able to check-in at the dedicated desks in Zone H and J, then whizz through the fast-track security lanes, which offer an altogether more seamless security experience.
From there you can head straight to one of BA's five lounges in Terminals 5A and 5B or visit the Elemis Travel Spa for a complimentary spa treatment. First Class customers can sit back in the dedicated Galleries First Lounge or the opulent Concorde Room, which features luxurious furniture, beautiful chandeliers and intimate dining booths with full waiter service.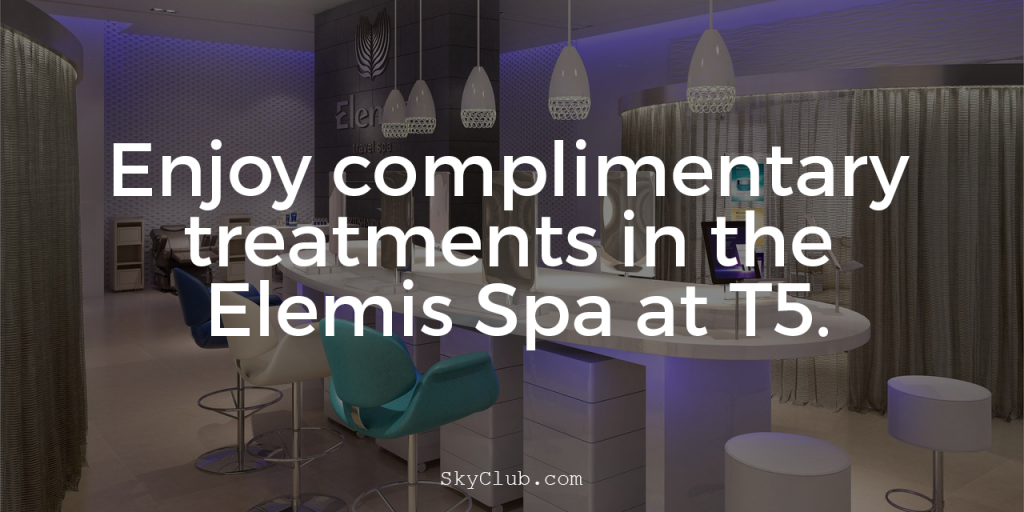 If you're flying Business Class don't fret, there's a lounge for you too. While you may miss out on the options above, you will have access to the Galleries Club Lounge, which accepts both First and Business Class guests. This lounge provides a quiet, relaxing space where you can enjoy a glass of Tattinger champagne and order a light meal prior to your flight.
The Flight
BA utilises an A380-800 aircraft with a four-class configuration, meaning it features both First and Club World (BA's name for Business Class) cabins on the route to San Francisco.
First Class with BA is the finest way to travel; you'll have your own private suite equipped with a 6ft 6in fully flat bed and a luxurious quilted mattress. Once you've slipped into your wonderfully soft cotton pyjamas and tucked yourself under the crisp white duvet, you'll feel as if you're sleeping in your own bed at home. First Class is all about those little extras, so guests receive bespoke amenity kits and exclusive, attentive service.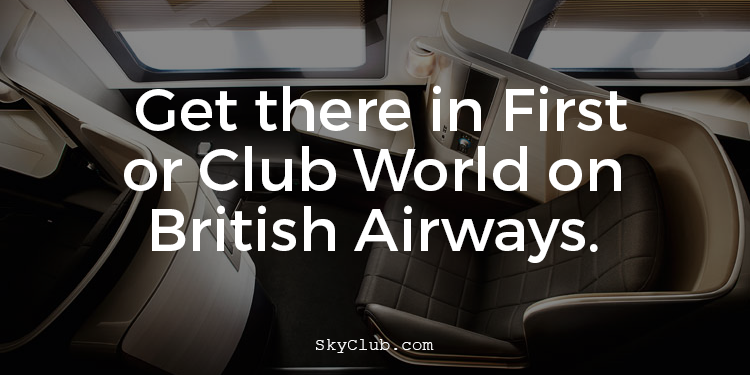 Can't afford First Class but still want a more comfortable experience than flying in Economy? Business Class to San Francisco boasts a comfy chair that converts into a 183cm (6ft) fully flat bed. Pop your noise cancelling headphones on and watch the latest movies on your 10.4 inch flat screen TV, or plug your laptop into the power supply and catch up on your emails. Whether you decide to work, sleep or watch your favourite shows, BA's Club World offers a comfortable space to stretch out in privacy.
At your destination
San Francisco International Airport is located 21 kilometres south of the city, so on arrival you can ride the BART (Bay Area Rapid Transit) rail link, hail a taxi or hire a car so you have the freedom to explore further afield and travel to popular spots such as Sausalito or Napa Valley.
If you plan to stay in a hotel when you get to San Francisco, just tell your SkyClub agent how many nights you'll need and we can arrange your hotel booking for you. We can organise transfers to and from the airport, hire cars and help you with any special requests.
Can you picture yourself walking the Golden Gate Bridge in San Francisco? With two flights per day it's never been easier to visit one of America's most exciting cities. Before you know it you could be dining out in one of 'Frisco's fashionable districts, visiting the sea lions in Fisherman's Wharf or peering through the gates of Alcatraz, the world's most notorious prison.
We'll take care of everything from flights and lounges to hotels and transfers, so give us a call on 0207 255 1234 or submit an online request and we'll get back to you right away.