Need a set of wheels on your next trip to the United States? Hiring a car can give you freedom and flexibility when travelling around and in some parts of the US it's the only feasible mode of transport. We've gathered some practical tips for you on vehicle rental and the best type for the US. Here they are:
Booking Your Car Hire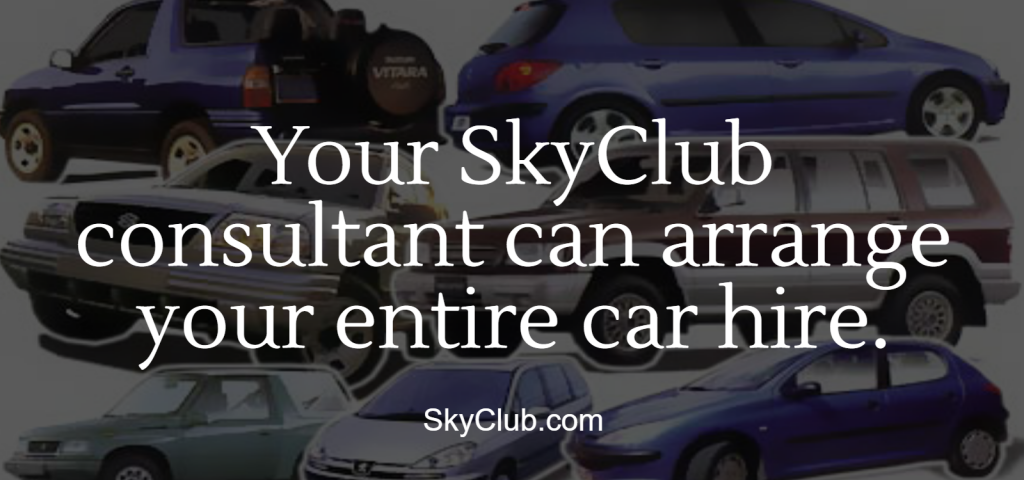 First and foremost, your SkyClub consultant can arrange everything for you here. You just need to give them details like dates, times, pick-up and drop-off location and they can do the rest. This will save you from comparing websites and comparison sites – in short, it will save you a great deal of hassle and (most importantly) time!
On your part, when you arrive in the States, you will need a valid driver's license and a credit card. These days you don't usually need an international driver's license, your current one will suffice. And although you may choose to prepay the rental prior to arrival, the car company will still require your credit card for any incidentals (just like at any hotel).
Please remember that unlike in the UK and Europe (where you have to be 18 or in some countries 21), most US suppliers only rent to those aged 25 years and over. Some companies (like Budget) allow people under this age but they will charge more.
Your Rental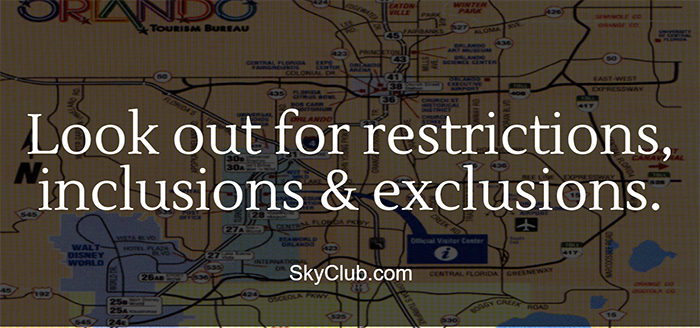 Restrictions
Every car company is different so look out for restrictions like penalties for no-shows and fees for additional drivers. If interstate travel is on your itinerary, ask about restrictions to this and check if the rental company has offices in the states that appear on your schedule.  In addition, if you only need the car for one leg of your trip, be sure to ask about drop-off charges.
Insurance
We highly recommend purchasing a comprehensive insurance. Your car insurance company may cover you for the same coverage amounts and some credit cards (like American Express) may provide some sort of insurance if you use that card to pay with. In these cases, ensure you advise not to automatically include Collision Damage Waiver or Loss Damage Waiver in your invoice at time of booking.
Terms and Conditions
Just like with anything on an important trip, read the terms and conditions carefully before confirming your reservation. Your SkyClub consultant will send this to you in an email and will ask you to read through it carefully and reply with your confirmation. Feel free to ask them anything you're not sure about.
The Car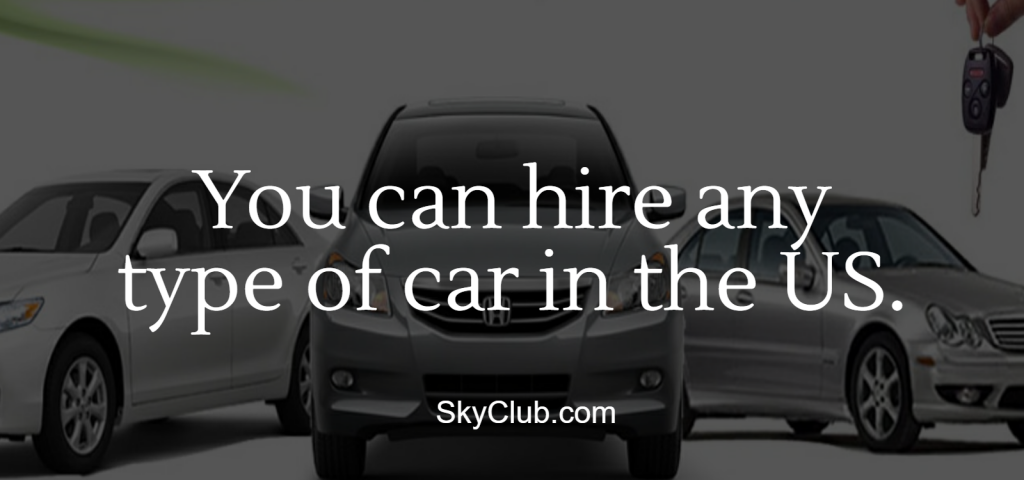 In the US, you can hire just about any type of car; subcompact, compact, medium, large, full-size, premium, SUV, minivan, van, convertible, even hummers if you like (which are quite popular by the way). Companies will provide several different types in each category from which you can choose your preference – provided it's available. Just remember that when you book your car, it will always specify something along the lines of 'Nissan Altima, or similar' so don't be surprised if you get a Honda Accord as they both fit the mid-sized sedan category.
Your rental car will be provided to you with a full fuel tank but you will be required to fill it up again upon its return. However, you do have the option of asking the car company to fill whatever amount of fuel you've used if you're strapped for time and are at risk of missing your flight. Be careful with this choice however, as the company may charge double the actual cost of fuel. 
If you need some inspiration in deciding what to hire, the top five most popular car rental models in the US (2015) according to the Journal are; Chevrolet  Cruze, Chrysler 200, Nissan Altima, Toyota Camry and Toyota Corolla. Of course you may need a certain model to suit your specific trip so make sure you ask your SkyClub consultant to go through with you the different types of cars available which will fit your requirements. 
Whatever your car hire needs, save yourself a great deal of time trawling the internet or calling up suppliers by just leaving everything to your SkyClub consultant. This is what they do best after all and you'll always have the peace of mind that you are being looked after.