While many of us will be celebrating Christmas at home, there will also be lots of us jetting off over the festive period. Whether you're visiting friends and family in another country or escaping the cold for a winter sun getaway, flying over Christmas doesn't have to be a drag. In fact, the holidays can be a great time to score some brilliant flight deals, particularly if you don't mind what day you fly.
To get you into the festive spirit many of the airlines will be decorating their cabins and serving festive menus to make sure you don't miss out on Christmas dinner! Here are the best festive menus in the skies:
Emirates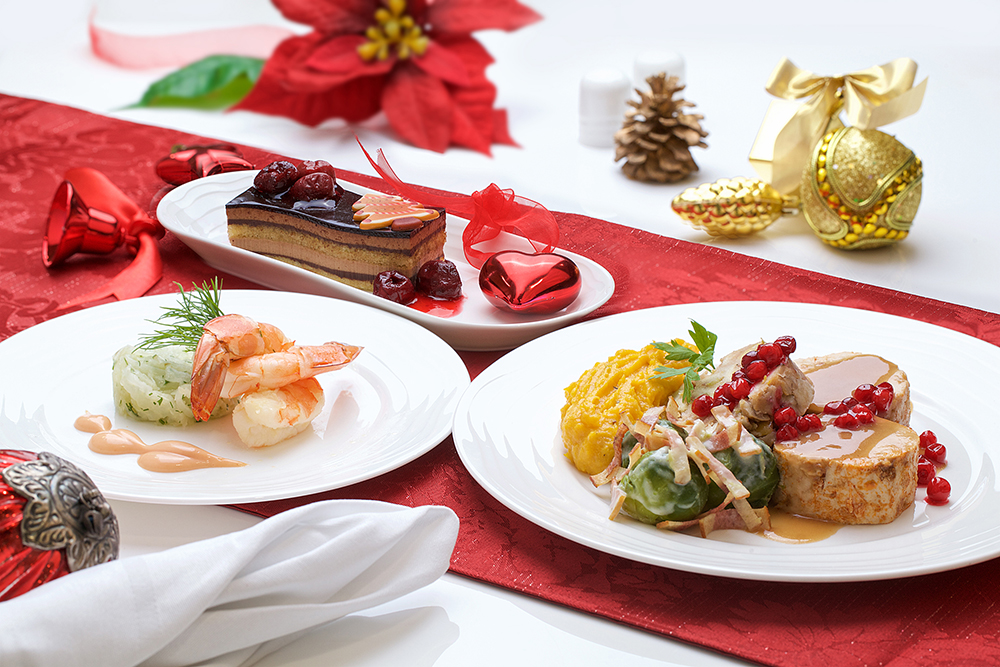 Emirates will be serving a special festive menu in all cabins on flights from Dubai to Australia, Europe, the United States or the United Kingdom, featuring Christmas favourites such as roast turkey and yule log cakes. In First and Business Class the menu will start with poached king prawns, fennel with lemon and herbs and a Marie Rose sauce. Next up is a main course of rolled turkey buffé served with chestnut stuffing, cranberry jus lié, pumpkin mash and brussels sprouts with turkey rashers and cream. And for dessert; a variety of of sweets including Chocolate Pudding, Chocolate & Chestnut Torte and Yule log. If you're flying in First Class you'll receive a special treat; luxury hot chocolate handmade with 100% Valrhona Chocolate and blended by chocolatier David Franco.
Whether you're flying in First or Business you'll also be able to get into the holiday spirit before your flight departs at the six Emirates lounges found in Dubai International Airport. Traditional sweets such as Basler Leckerli gingerbread cookies, Christmas cake and Stollen cake are being served as well as roasted turkey in the First Class lounges.
British Airways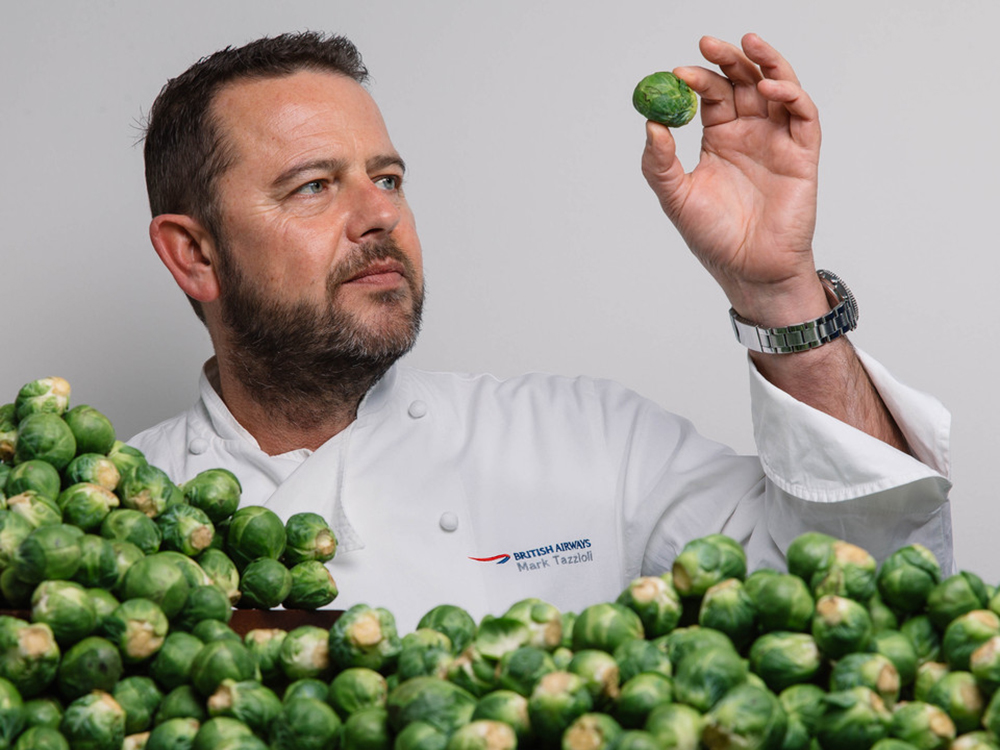 British Airways expects to serve 1.5 million passengers during the festive period, with December 23rd being the busiest day to fly. Kicking off the yuletide celebrations, the airline will serve 60,000 traditional Christmas dinners (between December 22-25), with an estimated 300,000 Brussels sprouts, 240,000 roast potatoes, 7,500kgs of Turkey and 90,000 mince pies on board!
Mark Tazzioli, British Airways' head chef, said when it comes to December, there's only one dish that customers want – a traditional British Chritmas dinner:
"While the humble Brussels sprout might be divisive here, it's definitely a hit with our international travellers – and this year we're serving 300,000 of the green treats – the most we've ever served on board!"
Among the top destinations to fly to this Christmas are: Australia (for family reunions and long Christmas breaks), Bermuda (for those chasing the sun), New York (for those hoping to bag a shopping bargain) and Banff in Canada (for ski and snow holidays).
In addition to festive meals, passengers will also be able to sit back and watch a selection of Christmas movies, including 'Jingle All the Way' and 'Home Alone'. The in-flight entertainment system will also be loaded with carols and Christmas specials of TV favourites such as Doctor Who, the Vicar of Dibley and the Great British Bake Off.
Singapore Airlines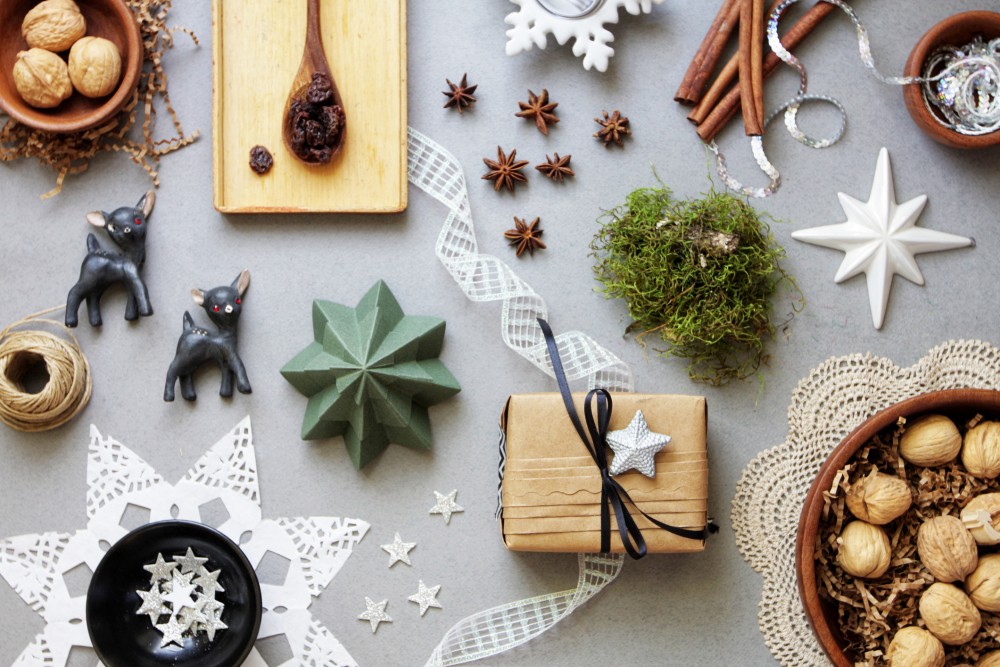 Singapore Airlines will serve Christmas-themed dishes and a variety of special teas. Across all cabin classes passengers will be tucking into allspice and orange-peel sous vide turkey, while passengers flying in Suites, First Class and Business Class will also have the option of gingerbread and chia seed-crusted codfish. A special theine-free blend from TWG Tea called "Red Christmas Tea" will also be available for premium passengers throughout December. Produced from the rooibos plant, this fragrant brew delights with a burst of flavours and spices – from hibiscus and orange peel to cinnamon and ginger – to capture the spirit of Christmas.
Thinking of getting away from it all over Christmas and New Year? Let SkyClub find you the best available First and Business Class fares so you can get there in comfort. Just call 0207 255 1234 to get a better fare than with the airline direct.