The biggest mistake many travellers make is not collecting air miles because they're unaware of how it all works. Travel hacking and understanding points can seem daunting at first, but if you like to travel abroad regularly, it can be a great way to bag a business class flight for less than the price of an economy ticket.
Just think, every day your weekly shopping could be earning you points towards virtually FREE flights! All you'd have to pay for are the taxes.
Like the sound of that? Here we're going to break it down and show you how to collect air miles in the UK: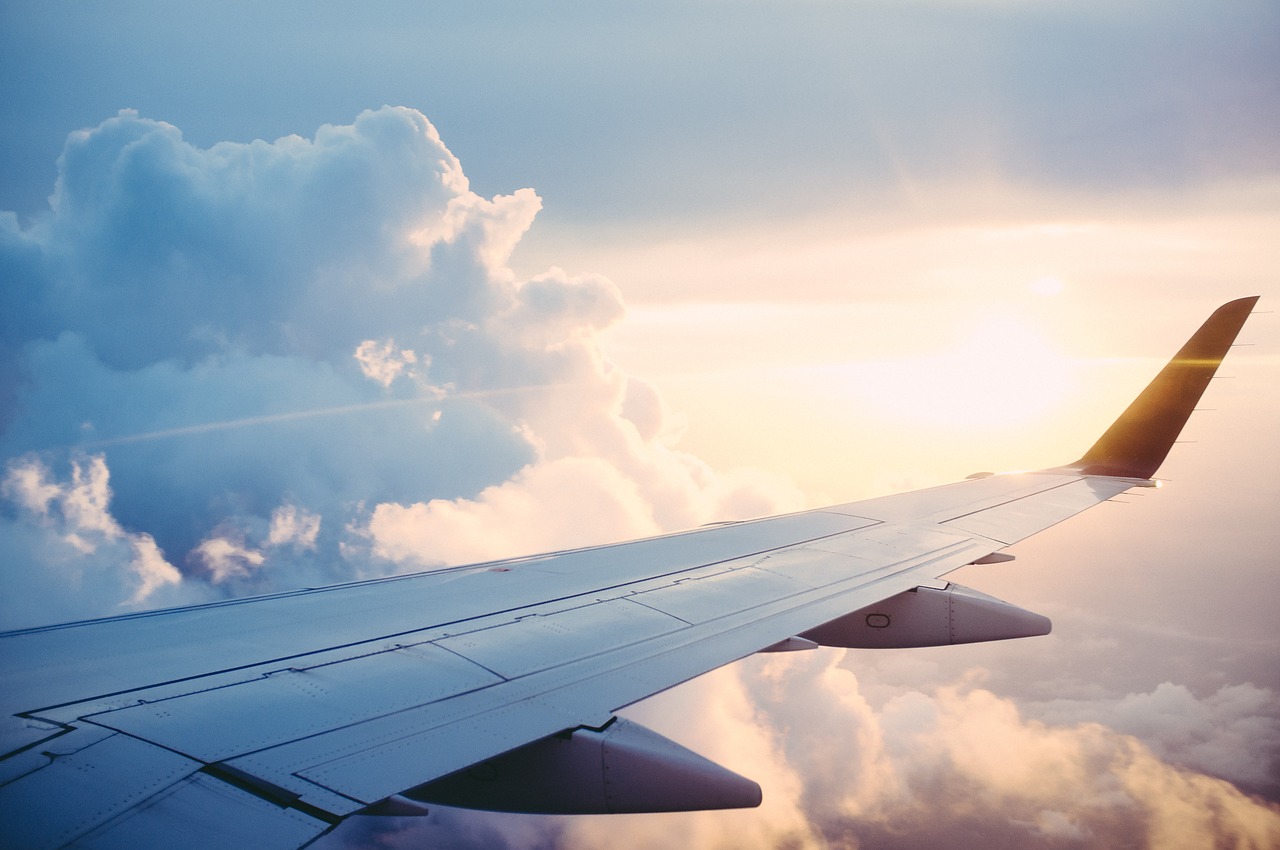 Collect air miles when you fly
When you fly, you can collect points for each mile flown just by signing up for the loyalty scheme of the airline you're flying with. Simply enter your membership number when you book or display it at check-in so you'll be able to earn points for the distance you fly.
Now, if you fly with different airlines all the time then there's no point signing up for hundreds of different loyalty schemes – it will take you forever to collect enough miles for a free flight.
Instead, we'd recommend becoming familiar with the three major airline alliances. The major alliances are as follows:
oneworld – American Airlines, British Airways, airberlin, Cathay Pacific, Finnair, Iberia, Japan Airlines, LATAM, Qatar Airways, Malaysia Airlines, Qantas, SriLankan Airlines, Royal Jordanian, S7 Airlines.
Star Alliance – Adriatic, Aegean, Air Canada, Air China, Air India, Air New Zealand, ANA, Asiana Airlines, Austrian, Avianca, Brussels Airlines, CopaAirlines, Croatia Airlines, Egyptair, Ethiopian, Eva Air, LOT Polish Airlines, Lufthansa, Scandinavian Airlines, Shenzhen Airlines, Singapore Airlines, South African Airways, SWISS, TAP Portugal, Thai Airways, Turkish Airlines, United.
SkyTeam – Air France, Aeroflot, Aerolineas Argentinas, Aeromexico, Air Europa, Air France, Alitalia, China Airlines, China Eastern, China Southern, Czech Airlines, Delta, Garuda Indonesia, Kenya Airways, KLM, Korean Air, MEA, Saudia, TAROM, Vietnam Airlines, Xiamen Air
Sign up for one airline in each of those alliances that you think you're most likely to fly with. Then if you fly on any of your chosen airline's partners within that alliance, you'll be able to earn miles on just the one account.
Here's a scenario of how it works:
You join the British Airways Executive Club but you fly to Hong Kong on BA's oneworld partner Cathay Pacific. You'll still be able to collect BA miles because they're within the same partnership. Just enter your Executive Club number online or at check-in. 
Make sense? Many British business travellers and holidaymakers tend to sign up for British Airways or Virgin Atlantic reward schemes because they also have credit cards that allow you to maximise points. Virgin Atlantic actually isn't a member of these three major alliances, but does have its own partnership with Delta, Singapore Airlines, Air New Zealand, Virgin Australia, South African Airways, ANA, Air China, Jet Airways, Hawaiian Airlines and Malaysia Airlines.
Become familiar with Avios
Avios is a very popular reward currency in the UK, which you can redeem for all sort of things, including flights on British Airways, flybe, Iberia and Aer Lingus. You can earn Avios points in your day to day life by doing things like shopping with your Tesco Clubcard or filling up your car with fuel from Shell.
Make sure you sign up for an account on Avios.com and look at all the retailers you can earn points with. Since the British Airways loyalty scheme also uses Avios, you can set your Avios account so that it will actually send your Avios over to your BA account every month. 
Sign up for air miles credit cards
The number 1 way to collect air miles is by signing up for air miles credit cards. These credit cards allow you to collect points for every pound you spend, whether it's on your weekly shopping, a new computer purchase or your daily train ticket. It's amazing how quickly your air miles soon add up and these can be used towards reward flights to destinations all over the world.
The most popular cards for collecting air miles in the UK are:
British Airways American Express
British Airways Premium Plus Credit Card (annual fee)
Virgin Atlantic White Credit Card
Virgin Atlantic Black Credit Card (annual fee)
Lloyds Avios Rewards Card (annual fee)
The Preferred Rewards Gold Credit Card (annual fee)
Check each card's website to see what you can earn.
Some of these cards have annual fees but you'll earn more miles per £1 spent than with the standard cards. Most of them will offer bonus points just for signing up, so take your time to learn which card is going to offer you the biggest rewards.  
Top Tips for air miles credit cards:
Check your credit score for free with Noddle before applying for these cards. You'll need to have a reasonable credit history and decent income in order to apply.
To earn as many air miles as possible, it's best to use these cards for ALL your spending, and then just pay them off in full at the end of every month.
Remembering to pay your card off in full at the end of every month, otherwise the high interest rates outweigh the benefits.
The best credit cards for rewards are usually American Express cards but not all retailers will accept them. Always check to see if a retailer will accept American Express before you make a purchase.
If you have a partner or family member you can share your credit card account with, you can sign up for a supplementary card to help you collect air miles faster.
Boosting Air Miles
Of course, air miles credit cards work best if you're a big spender. But even if you're not, you can still find ways to boost your miles. British Airways for example has an eStore where you can get double or quadruple air miles for every pound you spend.
Many airlines will also run special promotions where you can earn double points when you travel between certain dates, which are well worth taking advantage of. Sign up for their newsletters to get deals sent to your inbox.
Finally, you can also earn extra points by referring your family or friends for an air miles credit card – all you have to do is give them your special referral link, which you can find within your credit card account. 
A final word…
If you follow all the tips above, these miles can add up very quickly. It's best to see every penny you spend as an opportunity to maximise your miles and if done correctly, you'll soon end up with enough miles to fly to Europe or beyond. If you fly business class you'll collect a lot more air miles than with an economy ticket, and you can use these towards future bookings. When you book a flight with SkyClub, remember to tell us your loyalty number so you can collect air miles when you fly.