You probably hear about them all the time, but what exactly are airmiles. Air miles are essentially points that you can you use to redeem against flights, hotels, car rentals, Eurostar train tickets and other travel benefits. If you reach 'tier status', you can also benefit from perks such as lounge access, priority check-in, extra baggage and preferred seating. You don't necessarily have to be a frequent flyer to get them either, as you can accumulate air miles by shopping on rewards credit cards, as well as by flying.
Here are our top tips for how to collect air miles:
Collecting air miles: the basics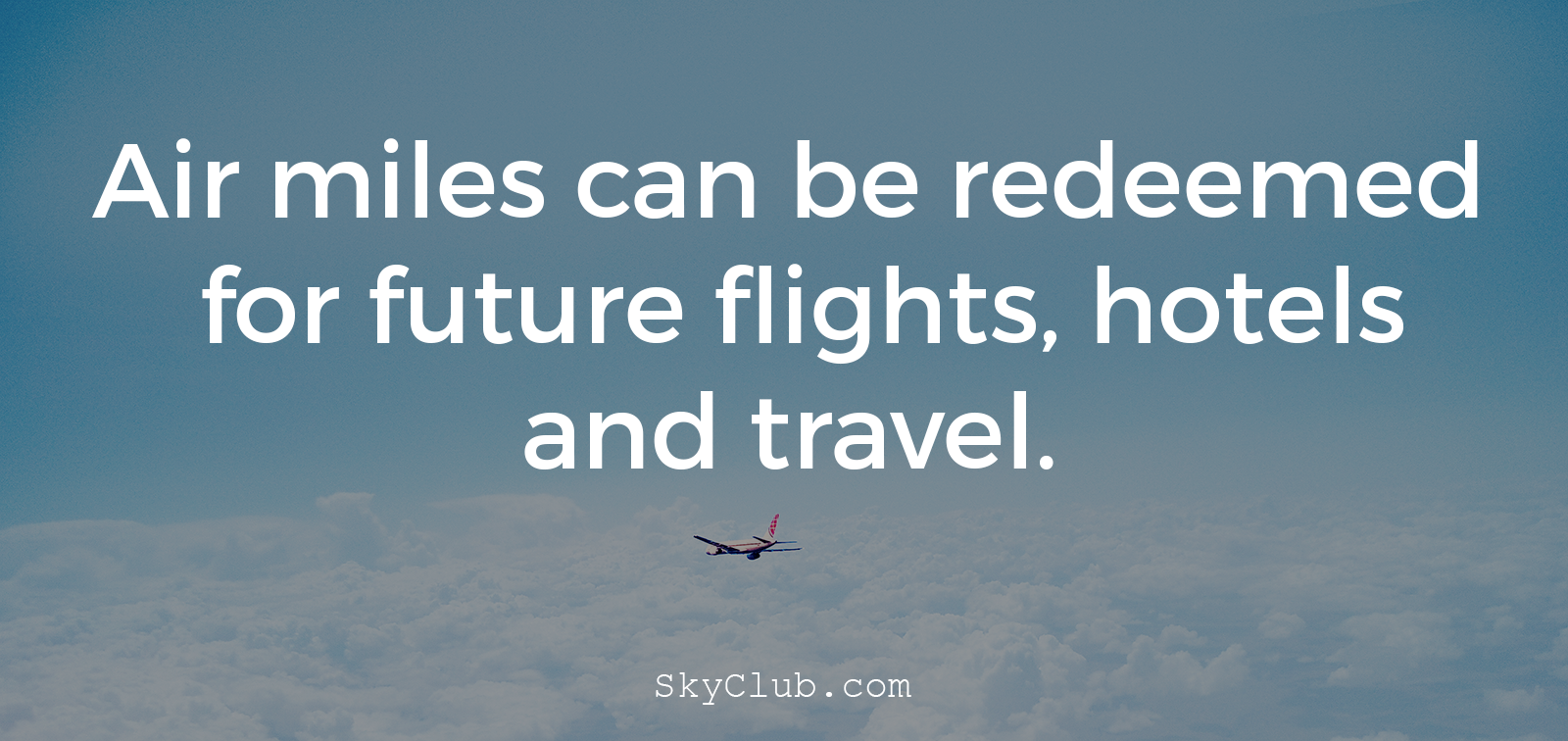 Air miles are usually collected every time you fly, so the further you fly, the more miles you get. If you fly in First or Business Class, you'll get more points than flying in Economy, so it's a great incentive to book a premium ticket.
To collect your points it's necessary to sign up to a frequent flyer program within the alliance of the airline you are flying on. Most, but not all, are part of one of the three major alliances- Star Alliance, oneworld and Skyteam. It's always best to collect the points all on one frequent flyer scheme, so your points aren't spread across different accounts – get in touch with SkyClub for more information on the best way to do this.
How can I earn miles quickly?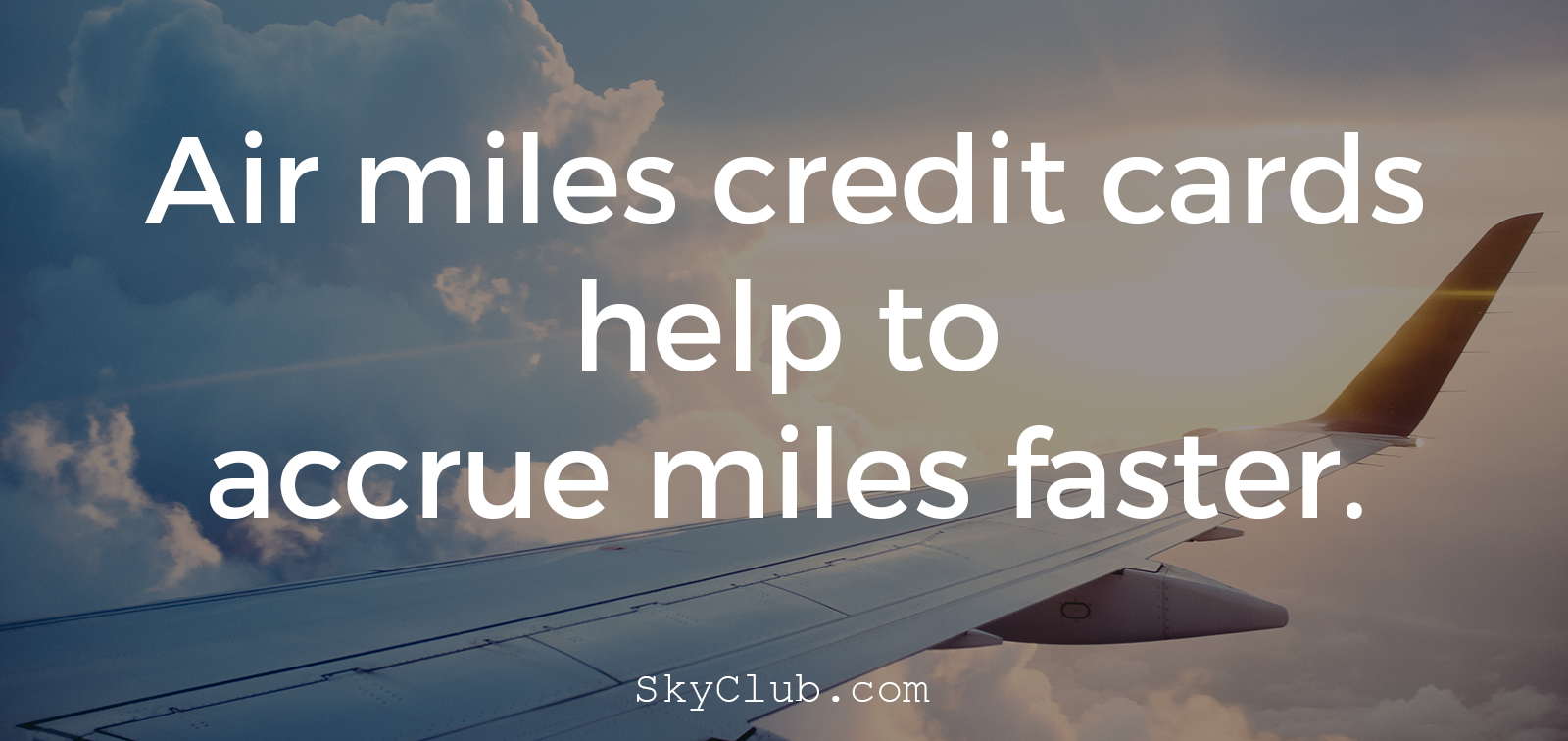 If you don't travel that often it doesn't matter, air miles credit cards exist and are a great way to accrue miles without having to leave the ground. Sign up for the card then charge everything to it, so you collect points every time you spend (just remember to pay it off in full every month). Some air miles credit cards will offer you bonus points when you sign up, or offer extra miles if you spend a specific amount within a certain period.
A major scheme here in the UK is the Avios Rewards Programme. Collect Avios points when flying on British Airways, or by spending on air miles credit cards. You can also collect points by shopping with certain retailers, for example when shopping using a Tesco Clubcard, or filling up your car with petrol from Shell.
Does it take long to accrue them?
If you've used the above tips, you should be able to accrue miles quicker. If you sign up for the British Airways American Express credit card, you can currently collect 3,000 bonus Avios points when you spend £500 within the first three months – plus 1 Avios point for virtually every £1 you spend.
Here are some examples of how you could earn by flying on British Airways:
London Heathrow to Singapore (Blue Tier Status):
Economy Flexible: 6743 air miles each way
Business Class Flexible: 16858 air miles each way
First Class Flexible: 20229 air miles each way
So what can air miles get you?
Air miles can usually be redeemed against future flight bookings, and some airlines will let you combine points with cash. If you collect enough air miles you can get a free flight, although you'll usually have to pay the taxes on top. Air miles can also be redeemed for companion tickets and upgrades to Business or First, so contact us to arrange this!
Collecting air miles doesn't have to be a slow process. If you're a savvy spender and look out for bonus offers, you can easily collect air miles and be on your way to scoring that free flight or Business Class upgrade. Booking First and Business Class will earn more miles than an Economy ticket, so if you'd like to book give our SkyClub experts a call. We'll quickly find the cheapest First and Business Class flights for your trip, and we're able to secure cheaper fares than booking with the airline direct.