Business Class, while luxurious, can come with a heavy price tag, which not all of us may be able to afford. Forget trying to come up with excuses to blag an upgrade at check-in, that won't work on most check-in staff these days. So how can you get a business class flight for less than the person sitting next to you? Read our guide on how to get cheaper business class flights;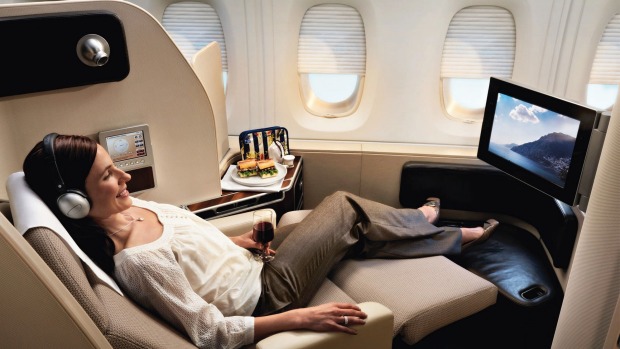 7 Ways to Get Cheaper Business Class Flights
1. Use a specialist Business Class agent
In order to fill up the First and Business Class cabins airlines will often discount their fares, but they don't want these advertised online as it might upset full paying customers. Therefore they work with a handful of specialist preferred partners, like SkyClub. We have contracts with the airlines that allow us to provide discounted fares direct to you – all you need to do is call us, or submit an enquiry through our web form. These fares are typically cheaper than those you'll see with online search engines like Skyscanner. We offer a bespoke service that cannot be found online.
2. Upgrade last minute
Airlines don't like to lose money by flying with empty seats in the Business Class cabin, so they'll sometimes offer you a cheap upgrade on the day. Before your flight, go to the "Manage My Booking" page on their app or website and you may see the option to upgrade to business class moderately cheap. Alternatively you can always ask at the airport to see if there are any cheap upgrades going when checking in.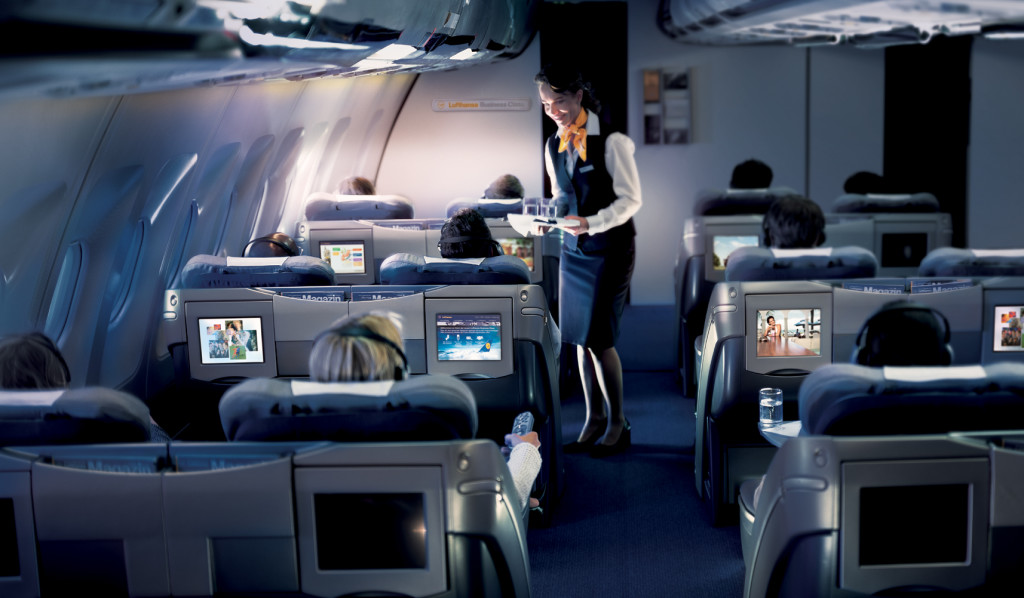 3. Look for pricing mistakes!
Believe it or not, airlines do make mistakes when pricing up their fares, so if you spot the price glitch before they've taken it down, then you can get some ridiculously cheap deals. Of course, not many of us have time to be scouring the Internet ready to pounce on error fares, which is why it's best if you sign up for flight clubs and newsletters. Popular sites include Jack's Flight Club, Scott's Cheap Flights, SecretFlying.com, Flynous.com and Holiday Pirates. As soon as the airline spots the mistake it's pulled straight away, so you need to make sure you book as soon as you see it.
4. Fly at less popular times
Business travellers tend to fly during the week, with Tuesday being the most popular day to fly, so you might find cheaper fares on the weekends. If you can be flexible with your dates and avoid busy holiday periods, then you'll have more luck with finding a cheaper Business Class fare.
5. Travel hacking with air miles
Lots of travellers are discovering how to use travel hacking to score cheap (or even FREE) flights. The best way to do this is by signing up for airline loyalty schemes and collecting air miles  every time you fly. You can also sign up for air miles credit cards, which will enable you to collect points every time you spend on the card, whether that's buying your weekly shop at the supermarket or paying for your haircut in the hair salon. It's quite incredible how quickly the points can add up if you put all your spending on the card, so you can soon be on your way to scoring an upgrade or cheap business class flight. Popular credit cards here in the UK are the British Airways American Express and the Virgin Atlantic White, which both have no annual fees. Once you have an account, think of getting an extra card for your spouse or partner, this way you can earn twice as many miles on the same account. Frequent flyer miles are usually much better value if you use them to upgrade to Business Class, as opposed to buying an Economy Class ticket with them.
6. Volunteer to be bumped when a flight is overbooked
Airlines often overbook their flights by selling more tickets than the number of seats available on the plane. They do this because they are usually expecting some no-shows, but of course sometimes everyone turns up and then they have a problem. When a flight is oversold the airline will often call for volunteers to be "bumped" off the flight. They may tempt and reward you with offers, such as a Business Class seat on the next available flight. Always check your rights though before agreeing to being bumped.
7. Score a bargain in the sales
Airlines tend to run flight sales throughout the year, so this is the best time to score cheap Business Class flights. British Airways run some great flight sales, if you can hold off your booking to wait for the sales, you can find some cracking bargains. Other times of the year that are particularly popular for sales include Black Friday and Boxing Day. Worried you'll miss it? If you want to be the first to know about flight sales, you can sign up to the SkyClub mailing list to be the first to know about Business Class Flight sales.