Every city has its own way of going about its daily operations, and its locals have their set of little traits that distinguish them as natives of that particular part of the world. New York City is one of those places that has a very distinct way of, well, 'being'. You hear the 'nu yawk' accent, you see the yellow cab, you view the landmarks and you know it's from none other than the city that never sleeps. Even after COVID-19, New York City's tourism has been among the first to recover, attracting 22.3 million tourists in 2020.
Getting to, around, and getting the most from your visit to the Big Apple is easy when you're equipped with the know-how that comes naturally to New Yorkers and, luckily for you, that comes naturally to us! Here are our top pointers to help you experience NYC like you've always lived there.
Planes, Trains and…Airport Pains
1. At the Airport
With more than 140 airlines serving the main international airports John F. Kennedy (JFK) and Newark Liberty International Airport (EWR), you have a great choice of business or first class services to get you over the Atlantic in comfort and style. To you get you started; Virgin Atlantic has one of the largest seats to the US. Or, sample American Airlines' next generation business class – we're talking newly designed seats that you command and a convenient memory feature to boot. And if neither of those are your airline of choice, benefit from British Airways' exclusive sleeper service that maximises your sleep on board to help you brush off the jetlag on arrival. Luxury travel gets more tempting with every year. Call your SkyClub consultant to go over your options.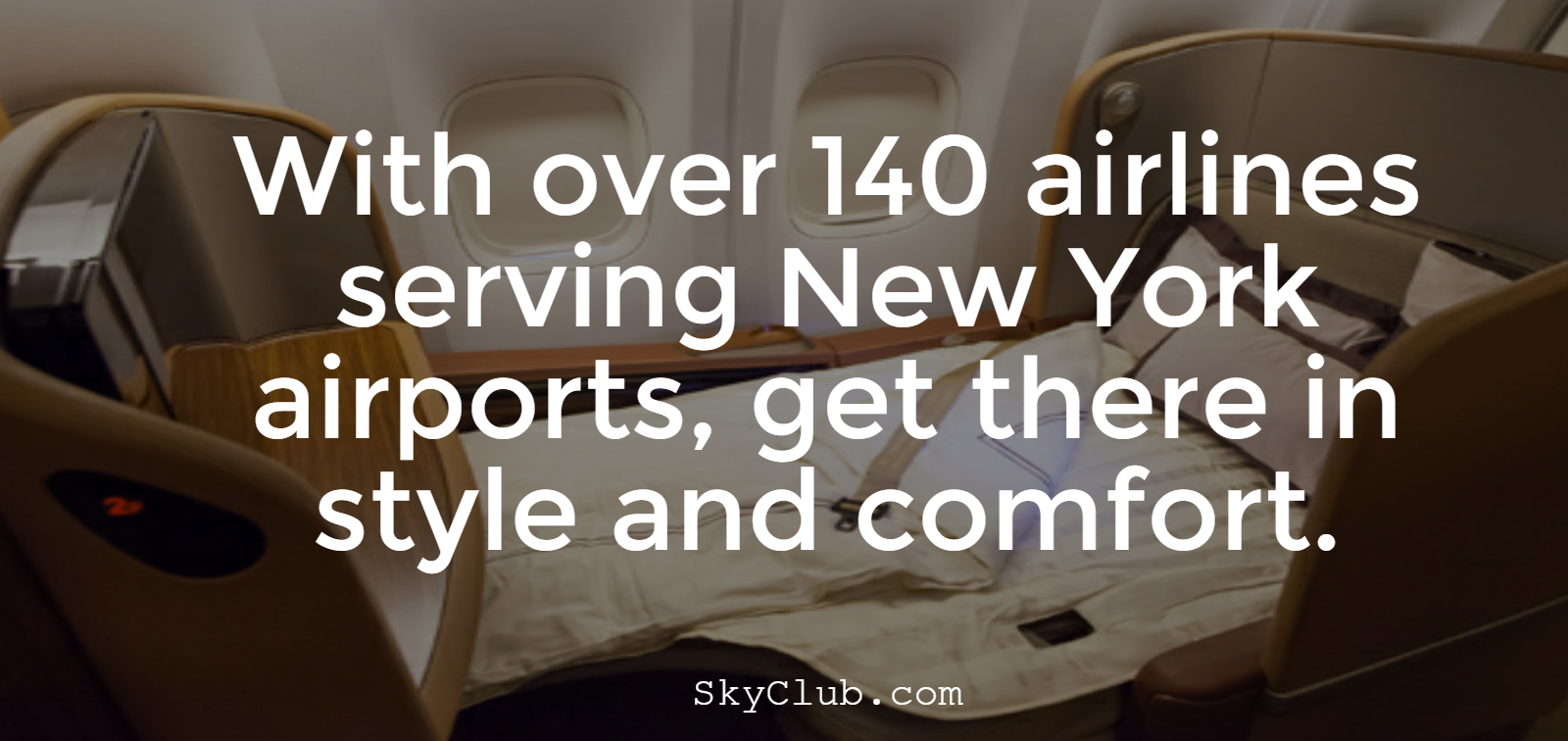 2. Ground Transport
These airlines offer chauffeur service to help make your travel on the ground seamless. But if your chosen airline doesn't provide this facility, a car service to your hotel is a great alternative as the driver often meets you in the baggage-claim area and helps with your luggage. Be sure to reserve these 24 hours in advance or at least a half day before flight departure – your SkyClub dedicated travel concierge can help you out here. We don't recommend taking non-licensed taxis ('gypsy cabs') as you run the risk of an un-safe ride and pay more than the going rate. Or, download the app and take an Uber taxi.
Zipping around from a meeting to an evening engagement is easy in a yellow cab which the city crawls with. They can be hailed on the street, cabstand or in front of major hotels, though finding one at rush hour or in the rain can take some time and assertiveness – just look for the lit rooftop light. Drivers are required to accept credit cards but occasionally you'll come across one who'll claim that their machine is broken and if they wait until the end of your journey to tell you, you're entitled to ask the driver to switch off the meter and drive you to an ATM. To avoid an unhappy taxi experience, try to know where you want to go and how to get there, and know the cross streets of your destination (e.g. 5th Avenue and 42nd street).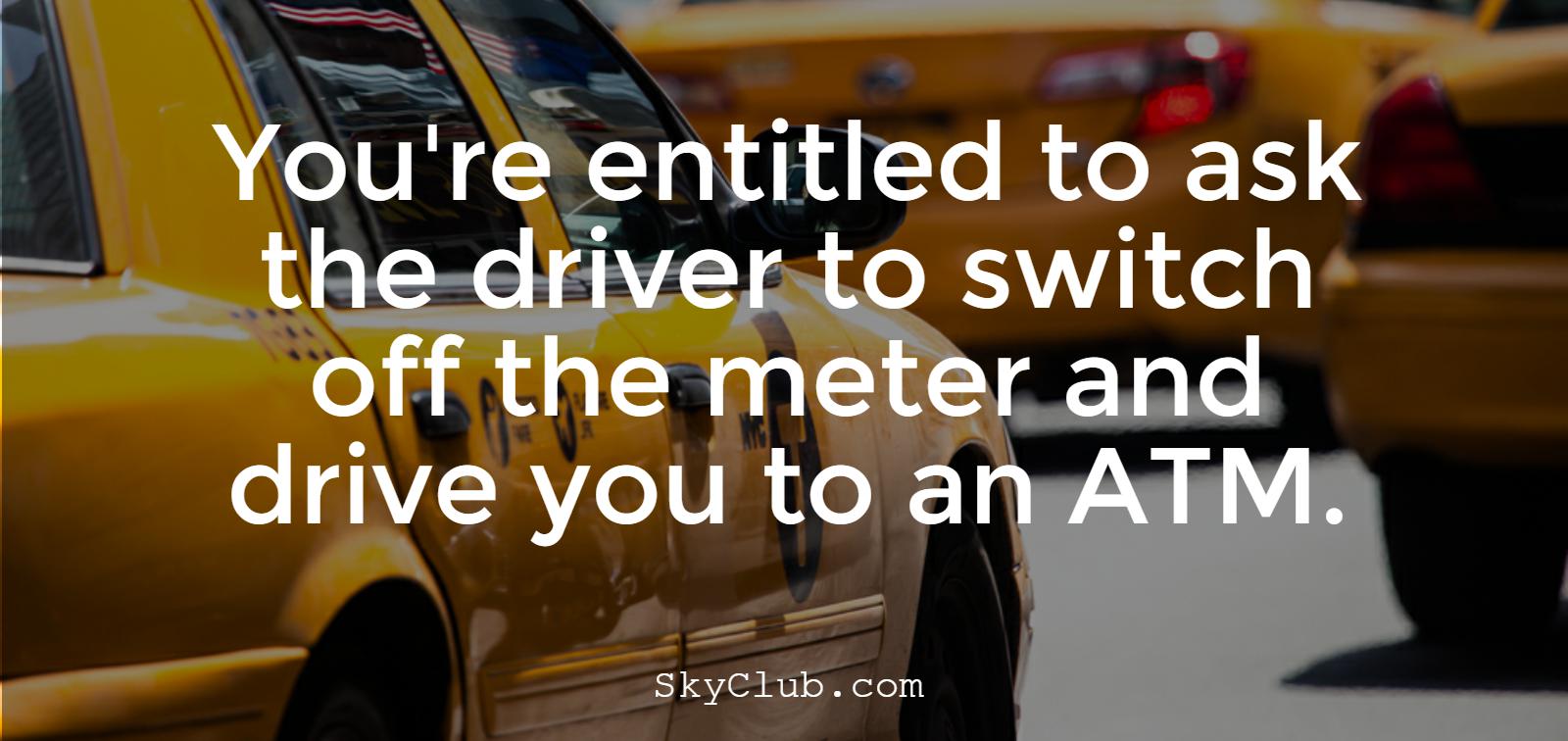 Immerse Yourself in a Concrete Jungle
3. On Foot
If you find yourself on foot and navigating the concrete jungle, look less conspicuous and replace maps with apps. Fifth Avenue divides Manhattan into east and west sides and building numbers increase as you go farther east or west. When getting directions, always ask for cross streets to make it easier for you to find your destinations and for locals to guide you if needed.
Next thing, sidewalks in New York are like highways – you should never stop abruptly in the middle of one! Check your blind spots before 'changing lanes' and don't stop walking to check your phone, look at a map or gawk at a building; people will bump into you, probably give you attitude and definitely identify you as a tourist. If you need to stop walking for whatever reasons, simply step to the side to allow the foot traffic to pass by.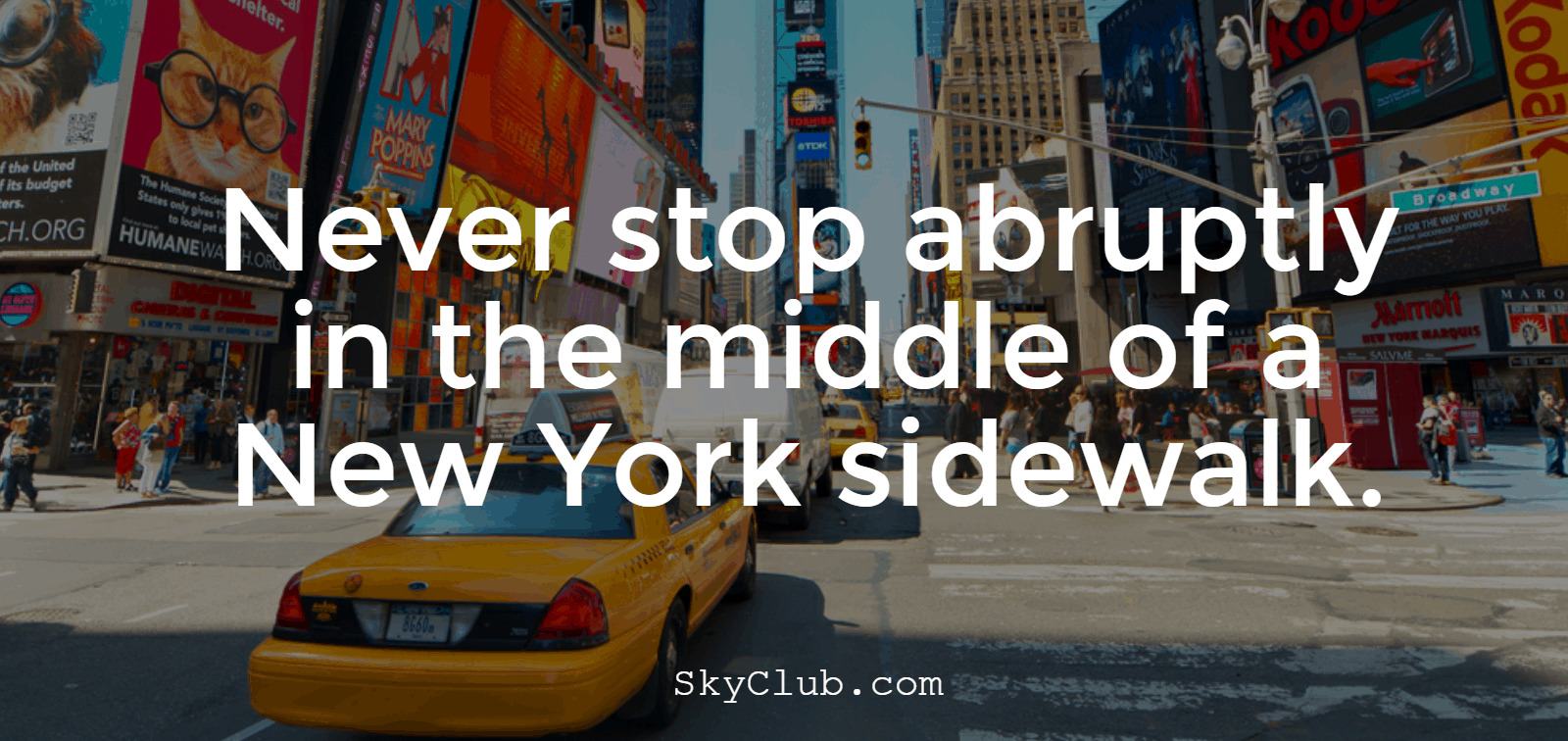 4. Dining
New York's dining scene is always busy so ensure you book ahead. Some popular restaurants like Per Se, Daniel, Brooklyn Fare, Babbo, and Le Bernardin get booked up weeks or even months in advance. At Per Se, for example, you are required to pay a $200 deposit before you make your reservation, and you are expected to have full trust in what the chef has prepared for that day's tasting menu. Sounds like you need to put a lot of faith in the restaurant, but with the impressive reviews it has in 2021, we guarantee it delivers exquisite meals time after time.
Some trendy hot spots don't take reservations in advance, like Momofuku KO, Boqueria, and Bar Jamon – in which case you may have to queue along with the rest of the foodie masses. Right next to Bar Jamon is Casa Mono, its sister tapas bar-restaurant, awarded a Michelin Star every year since 2009. Its dishes are inspired by Costa Brava, a coastal region of Spain's Catalonia.
New York has the world on a menu, housing a diversity of cuisines that appeals to any discerning taste bud, so don't just limit yourself to chain restaurants you've probably already tried at home. Venture out to some of the city's ethnic enclaves to sample delicious, fine fare like Le Bernardin near Radio City Music Hall or Frevo, on 48W 8th Street.
You can also try Egyptian cuisine in 'Little Cairo' in the neighbourhood of Astoria, authentic Italian on Arthur Avenue, or try some soul food in Harlem including the famed Red Rooster. Eat dinner early (around 5.30pm) or late (around 10pm) as New Yorker's like to dine between 8 and 10pm.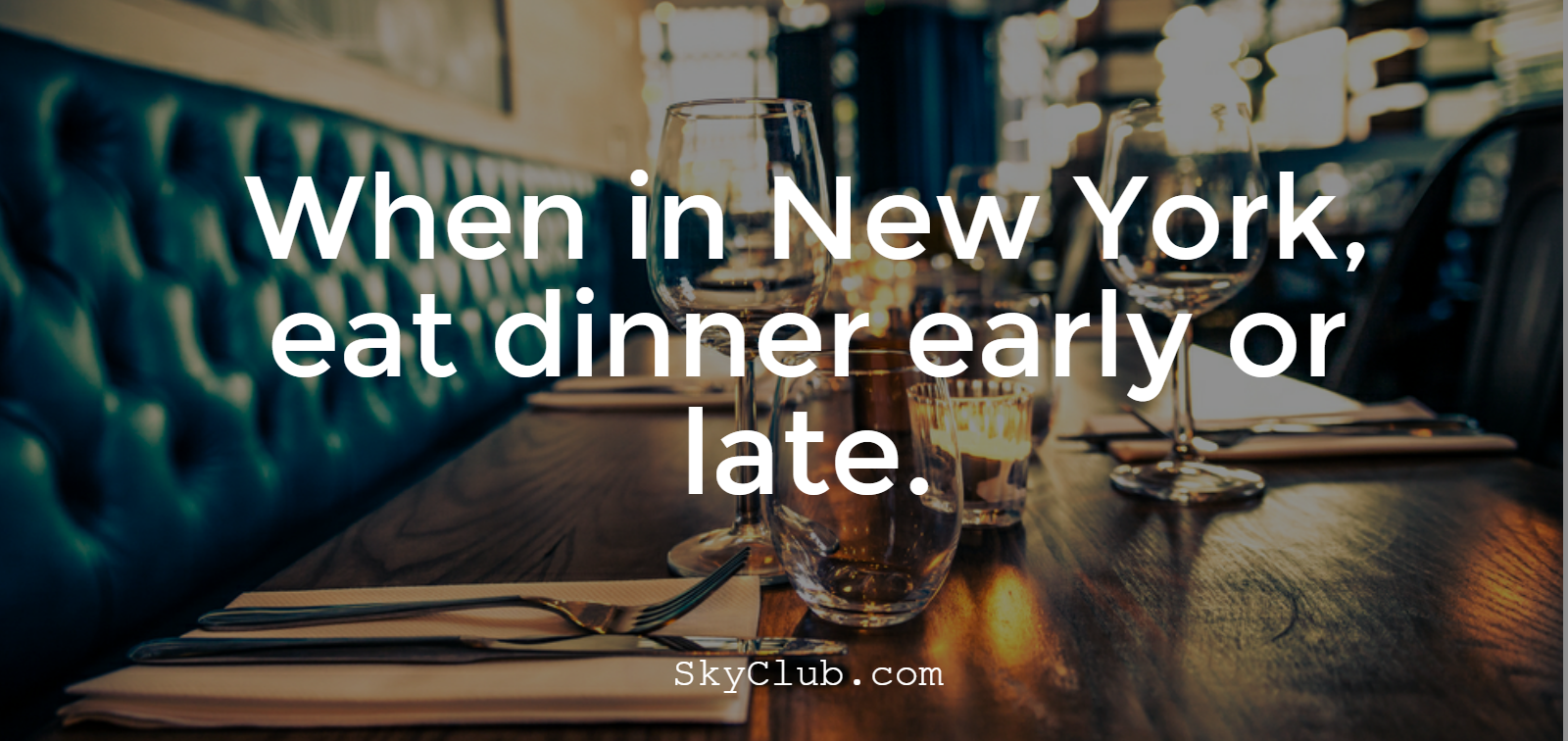 Try some of these top tips and you'll be cruising New York like you were born there. Or, if you're a frequent visitor to New York, 'start spreading the news' and let us know your top tips for our 'vagabond shoes' to discover!