While travelling through the United States, there are many airport lounges you can use to kick back and relax after surviving your encounter with TSA agents.

Below, we'll list ten lounges that have caught our eye for their amenities and the exceptional service they provide their customers. These are the best airport lounges in the USA for First and Business Class travellers:
1) Virgin Atlantic Clubhouse – JFK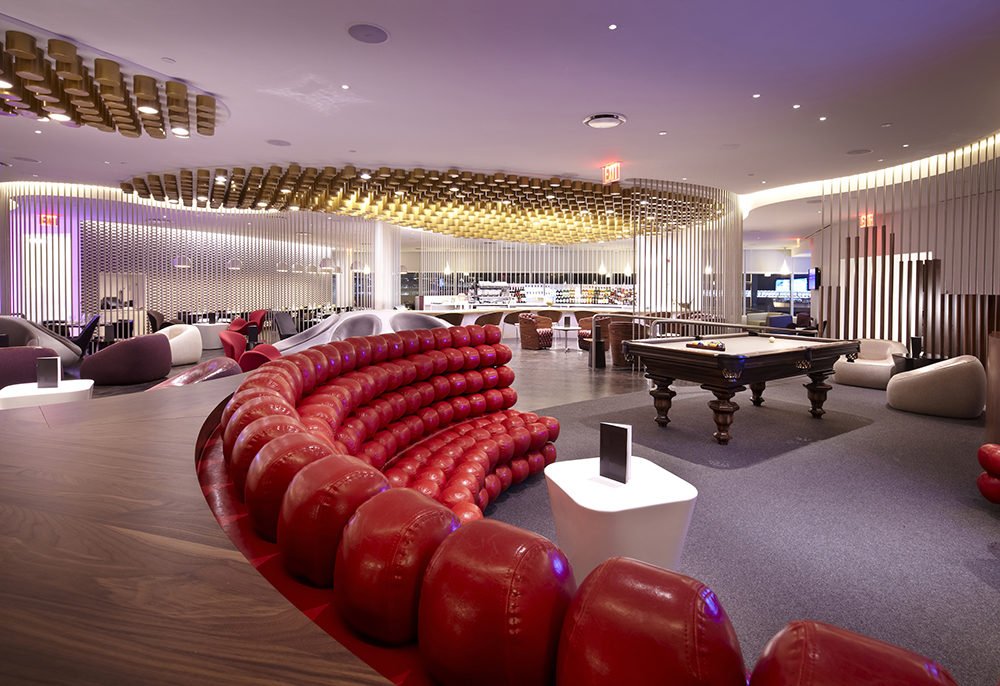 Virgin Atlantic is well-known for its commitment to quality, so it comes as no surprise to us that its Clubhouse Lounge in JFK airport gets high marks from reviewers as one of the best airport lounges at JFK.

Featuring retro seating, a billiard table, classy bar, gourmet restaurant, and spa offering haircuts, showers, and massages, this lounge is difficult to leave.
2) Lufthansa First Class – JFK

Lufthansa's first class Lounge is only accessible by a special elevator, giving it an air of exclusivity. Inside you'll  have access to top shelf alcohol, a wonderful selection of gourmet appetisers and a la carte meals worthy of a 5-star restaurant.

Along with a view that cannot be beaten, it is certainly one of the top lounges at JFK.  
3) Emirates Lounge – JFK
With an overabundance of seating, there is always plenty of room for all lounge inhabitants in the Emirates lounge, regardless of the time of day.

The food sourced for the buffet is high-quality, and with attendants offering to bring additional servings to you upon request, you might not need to eat dinner once you're onboard the plane.
4) British Airways Concorde Room – JFK
Those heading back home in First Class on British Airways after a invigourating city break in the Big Apple should check out the Concorde Room. 

With crystal chandeliers, complimentary Laurent-Perrier Grand Siecle champagne and exclusive outdoor terrace views of the runway, this is a true VIP experience.   
5) Cathay Pacific Lounge – SFO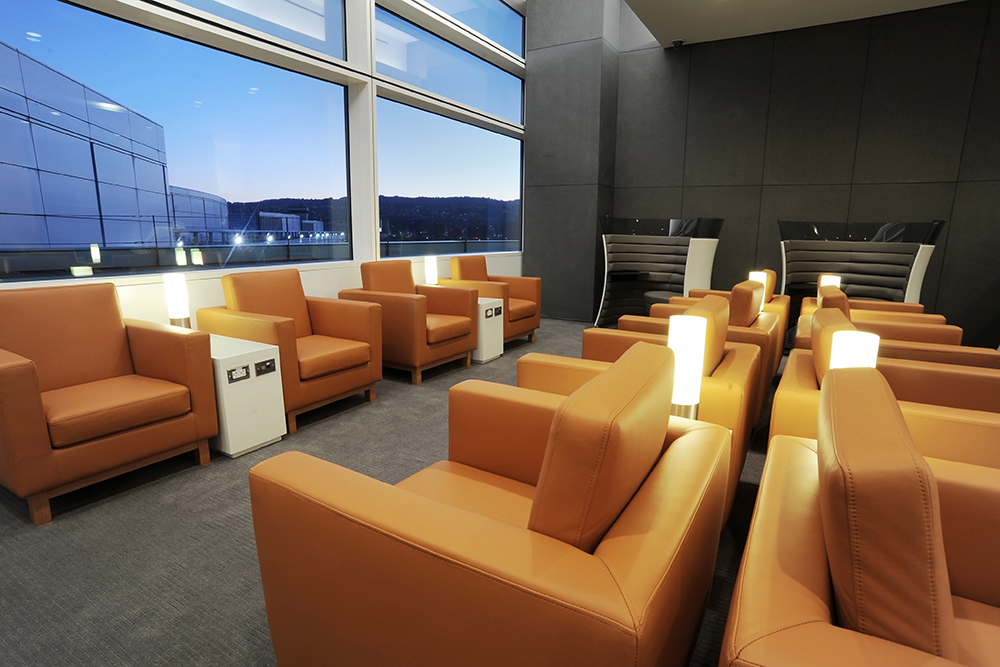 About to continue your trip around the world by flying to Asia on Cathay Pacific? You'll want to drop by their business class lounge in SFO if you are, as its noodle bar is legendary among frequent travelers who pass through this airport. 

Need to get some work done before boarding? Hop in one of their Solus chairs, which have been designed to provide users with the privacy they'll need to focus in such a high traffic area.
6) United Club – IAH (Houston, TX)
Before flying out of Houston for Mexico or Latin America on United, check into its branch of the United Club, which is housed in the former business class lounge of Continental.

A throwback to the golden age of air travel, the design within is rather snazzy and the lounge is incredibly spacious, with showers, a fully stocked bar and decent food selection.
7) Admirals Club – DEN
Doubling as a British Airways lounge, American Airline's Admirals Club has a location in Denver International Airport, which makes for a relaxing spot to end a snow holiday in the American Rockies.

Traveling families will love the children's area, as it will keep their kids entertained with age-appropriate programming while the adults treat themselves to a complimentary beverage.
8) Delta Sky Club – SFO (San Francisco)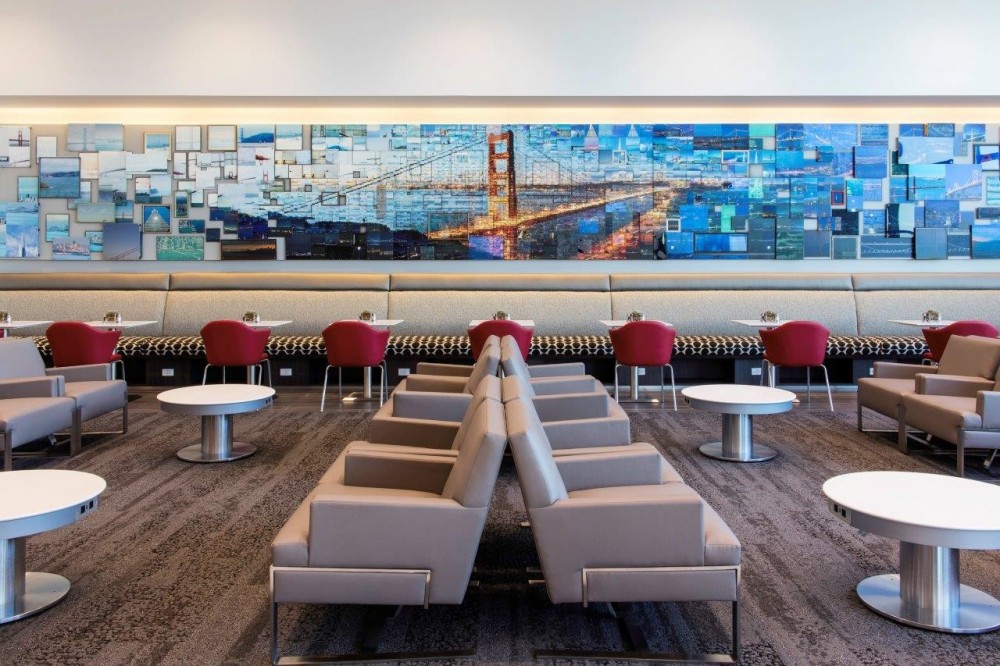 Delta reopened its lavish San Francisco lounge at Terminal 1 in 2015, featuring views of the runway leading out to the bay, an Asian-inspired dining menu, premium bar, high ceilings and art work from Bay Area artists. 
The lounge is one of the best Sky Clubs in the US, offering a world-class experience with private work areas, power outlets, Wi-Fi, flat screen TVs, comfortable seating areas, and shower suites. Guests can enjoy Napa and Sonoma wines, as well as local craft beer Anchor Steam. 
9) Star Alliance Lounge – LAX
Built to take advantage of Southern California's mild year-round weather, Star Alliance's business class lounge at LAX is the perfect place to unwind after an amazing holiday in the Los Angeles area.

Boasting an outdoor terrace, a waterfall, privacy curtains, a buffet with a wide array of Western and Asian favourites, and more, this impressive lounge is accessible to any business class passenger passing through LAX who is travelling on a Star Alliance carrier.    
10) OneWorld Lounge – LAX (Los Angeles)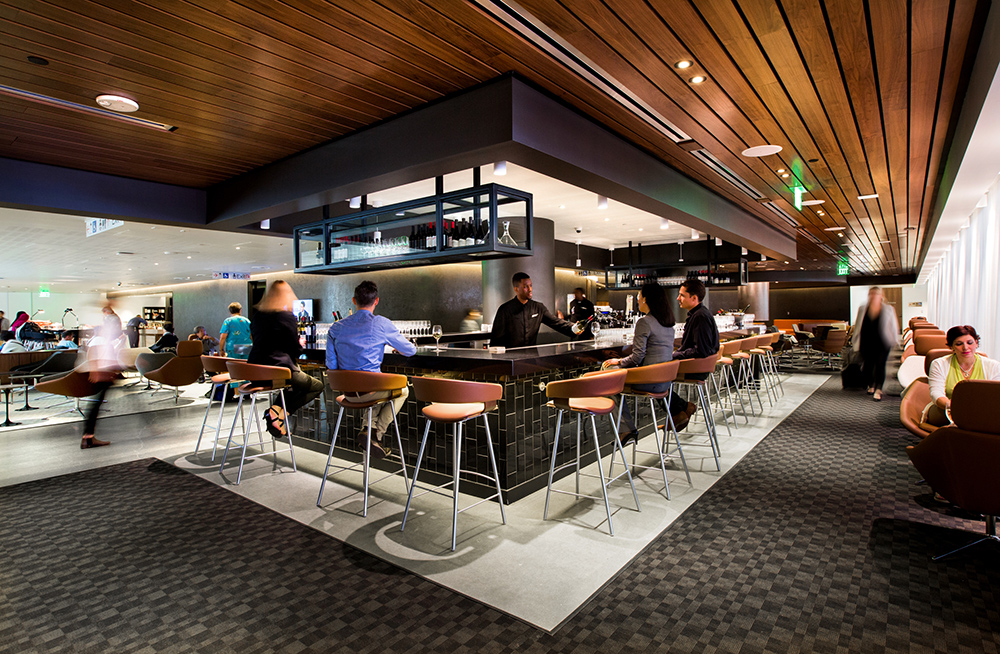 If you are flying with any Oneworld carrier, you'll have access to your very own lounge while at LAX. It includes couches that surround a communal fireplace, an impressive buffet spread even at breakfast time, and a squeaky clean shower room stocked with premium hair and body products.
With these amenities at your disposal, you'll be able to prepare for your upcoming flight or wind down after your journey in style.
Want to gain access to these lounges? Some will allow access if you hold certain credit cards or you've earned tier status as part of a frequent flyer scheme. Or you can book business class flights to the USA with SkyClub – we'll find the lowest fares guaranteed for your trip. Just call 0207 255 1234 to book.