It's the start of a new year and already the airlines already have lots of exciting new route launches and cabin updates lined up. Here we've put together a list of some of the best flights to take in 2018!
1. Qantas – London to Perth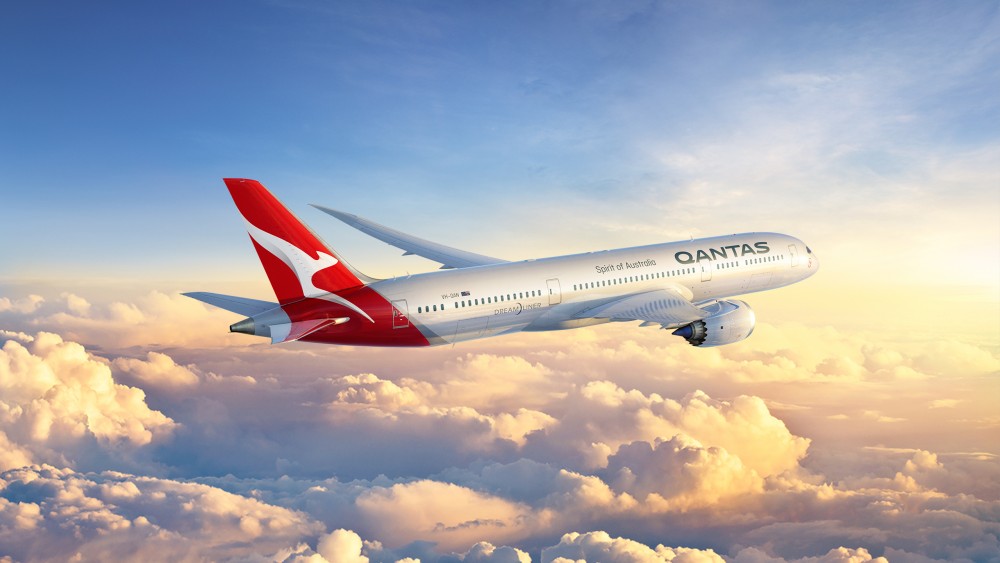 On 25th March 2018 Qantas will be launching the first ever direct link between the UK and Australia with a non-stop flight from London Heathrow to Perth. The 14,498 kilometre route will be operated by a 787-9 Dreamliner featuring the airline's latest cabin products and the flight time will be roughly 17 hours. The airline's Business Suite has been nicknamed 'mini First class' by many frequent flyers, featuring a seat that reclines into an 80 inch-long bed. Qantas has already opened a new First and Business Class lounge at Heathrow in preparation for the launch, which features premium hot and cold buffets, six shower suites with Aurora Spa amenities and a 'Quench' hydration station with tisane, fruit infused water and sparkling water. Guests can pull up a seat at the opulent marble bar and order cocktails from Qantas Rockpool Mixologists, or head on down to the gin bar on the lower level to sample the finest Australian and British gins.
2. British Airways – London to Nashville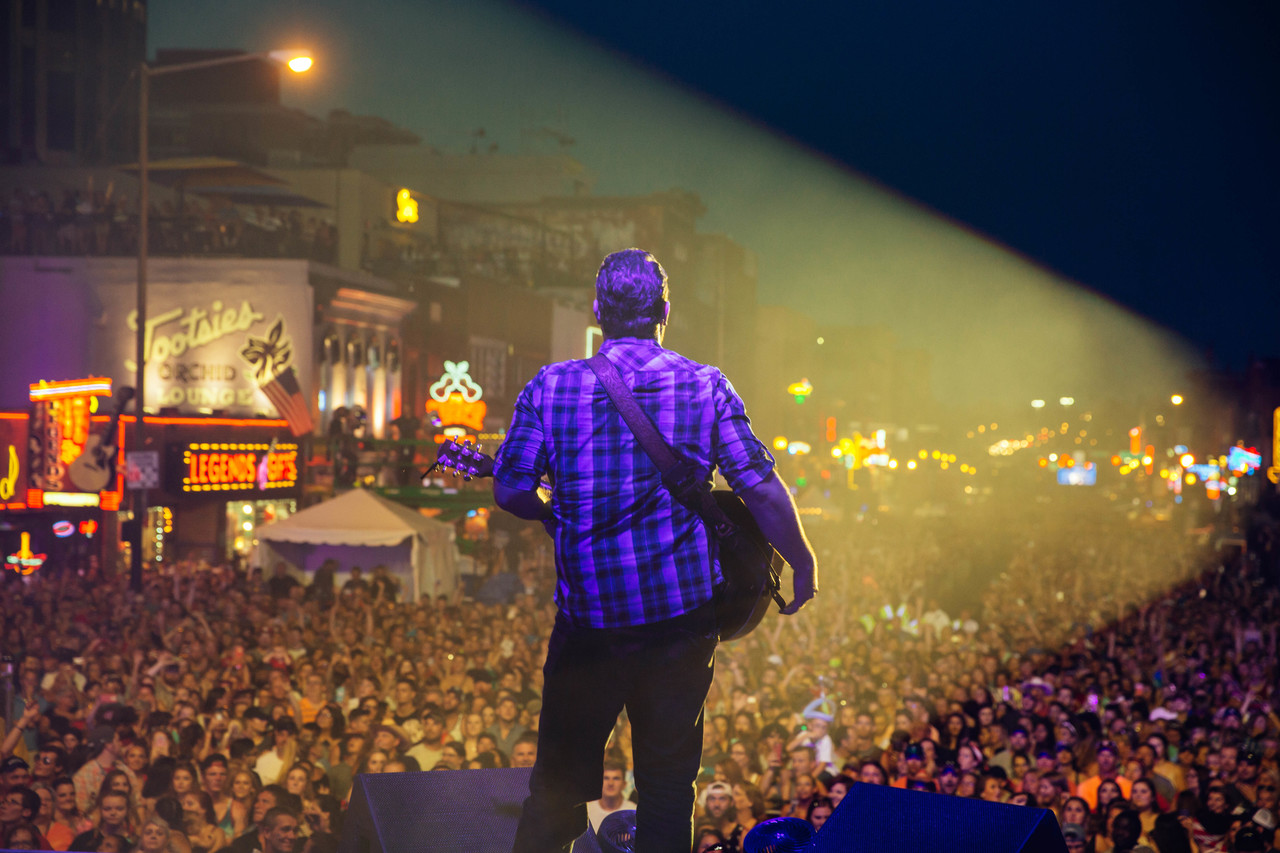 This year British Airways has several new route launches lined up, including direct flights from London to the Seychelles and a brand new service to Nashville, Tennessee. From May 2018 the airline will offer five flights per week between Heathrow and Nashville operated by a 787 Dreamliner. You can spend the 9-hour journey relaxing in the airline's Club World seats, which feature personal 10.4in flat screens, noise-cancelling headphones, memory foam headrests, electronic power supply and luxury bedding by The White Company.  The route will be popular with entertainment executives as well as business and leisure travellers who want to explore all that Music City has to offer. Must sees include the famous Bluebird Café and The Country Music Hall of Fame, whilst must dos include a whiskey tour of Jack Daniel's distillery followed by a huge traditional Southern meal of delicious crispy fried chicken and shrimp.
3. Emirates – Stansted to Dubai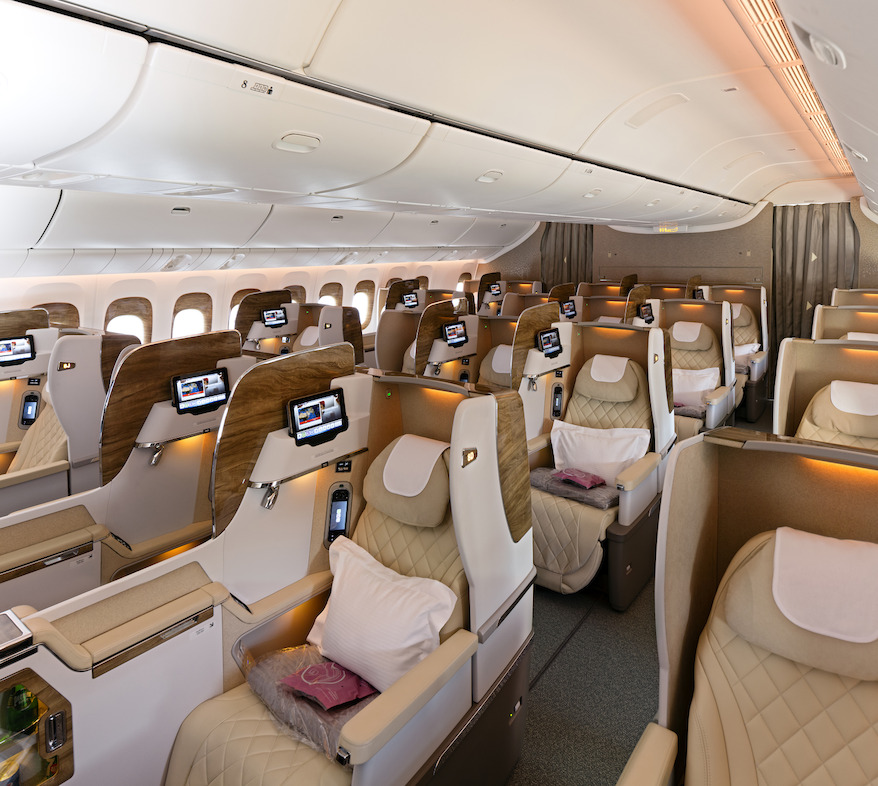 Stansted is typically known as being a hub for low-cost carriers, but 5-star airline Emirates is soon to launch a direct service between Stansted and Dubai on 8th June 2018. The daily flight will be operated by a Boeing 777 featuring the airline's new cabin products, including fully enclosed First Class suites that have been designed to look like the interior of a Mercedes Benz S-Class car. Every suite now has a view, since the middle suites have "virtual windows" that project the view from the outside of the aircraft. The leather seat  can be reclined to become fully flat, or it can be placed in a "zero-gravity" position inspired by NASA technology, giving a feeling of relaxation and weightlessness. There's also a service hatch and a video calling feature so passengers can order "room service" while remaining undisturbed inside their suite. Business Class has also received an upgrade, with seats that have a cream leather cross-hatch pattern, a bit like the upholstery of a sports car. With the addition of this new Stansted flight there will be 9 flights a day from London to Dubai and beyond, with 3 daily flights from Gatwick and the other 5 from Heathrow.
4. Singapore Airlines – new A380 products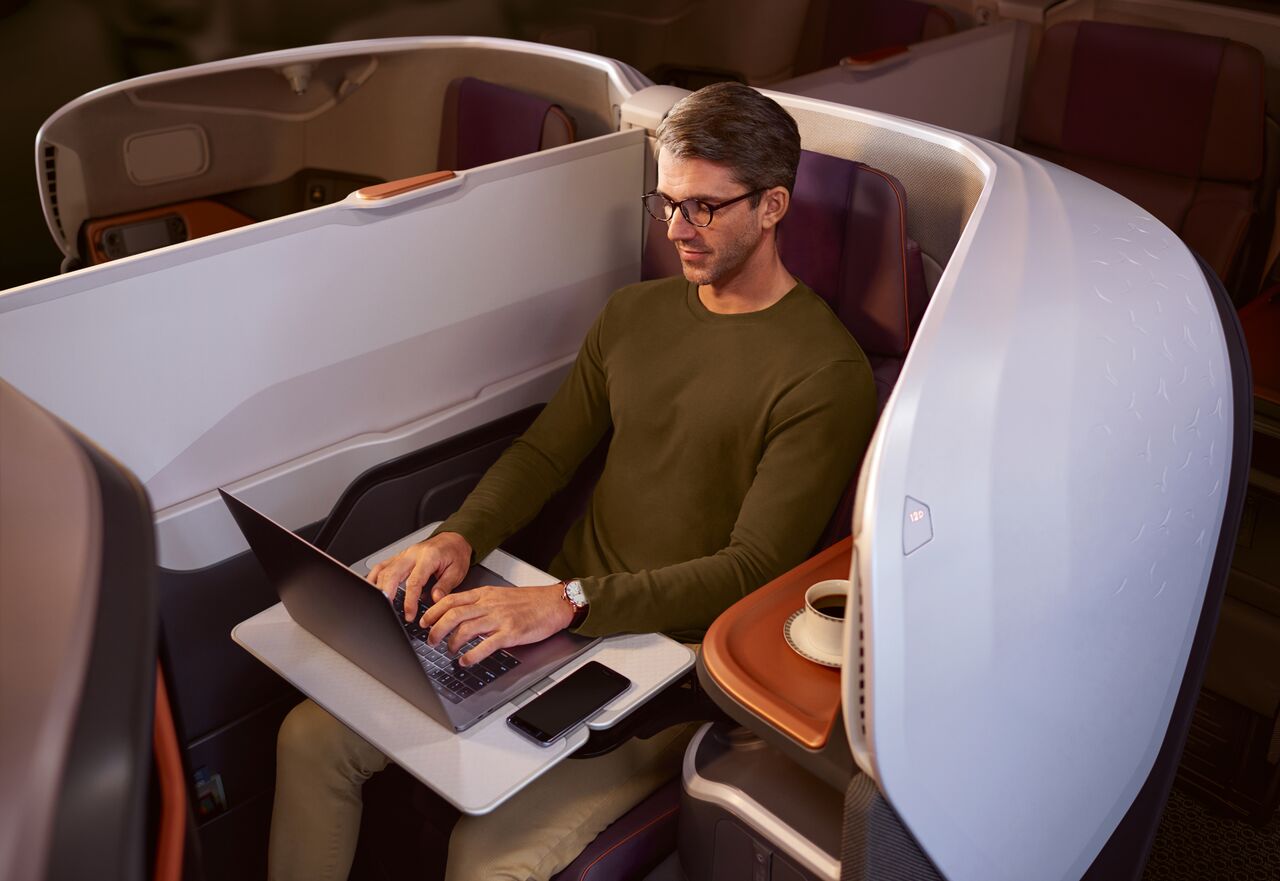 It has just been announced the the London to Singapore route will be operated by the new A380s that are being delivered to Singapore Airlines. The new A380 features "cocoon-style" seats in Business Class that are equipped with enormous 18-inch entertainment screens. Middle seats have retractable privacy dividers so that the seats can be joined together to make a double bed for passengers travelling together. In First Class there are six private suites that feature a standalone bed with luxury bedding and a swivelling leather chair. The beds in the first two suites of each aisle can be joined so two travel companions can sleep side by side, forming a full double bed. If you want to try the new products for yourself, then book a ticket with Singapore Airlines departing any time after February 17th.
5. China Airlines – London to Taipei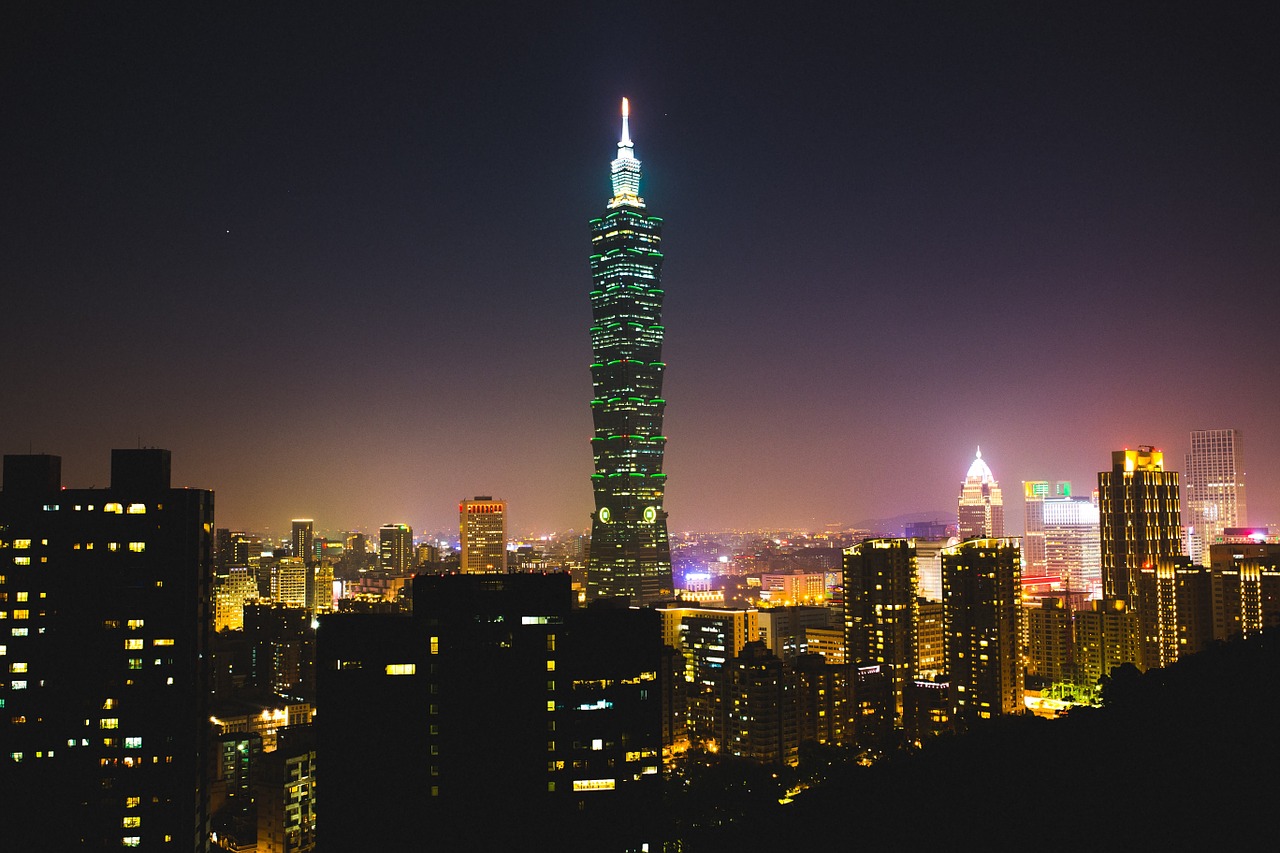 After a five year absence, China Airlines will resume direct flights from London to Taipei, the capital of Taiwan. There will be a total of four flights per week from London Gatwick, with flights departing Monday, Wednesday, Friday and Saturday.
The airline plans to use a new Airbus A350 aircraft, which boasts better fuel efficiency, large overhead storage bins and improved air quality for passengers. The aircraft will have a total of 306 across three cabin classes, boasting 32 lie-flat seats in Business Class. The seats are arranged in a 1-2-1 herringbone layout, featuring luxurious finishes and elegant personal table lamps.
6. United – Houston to Sydney

Another exciting route addition this year is United's second longest flight – a non-stop service between Houston to Sydney. The inaugural flight departs on 18th January 2018, operated by a Boeing 787-9 Dreamliner. Sadly the aircraft features United's older business class cabin and not the Polaris seats, so you can expect 48 fully flat seats in a 2-2-2 layout. That being said, the Dreamliner is still a fantastic aircraft, known for its extra-large dimmable windows and better air quality.
7. Hong Kong Airlines – Hong Kong to San Francisco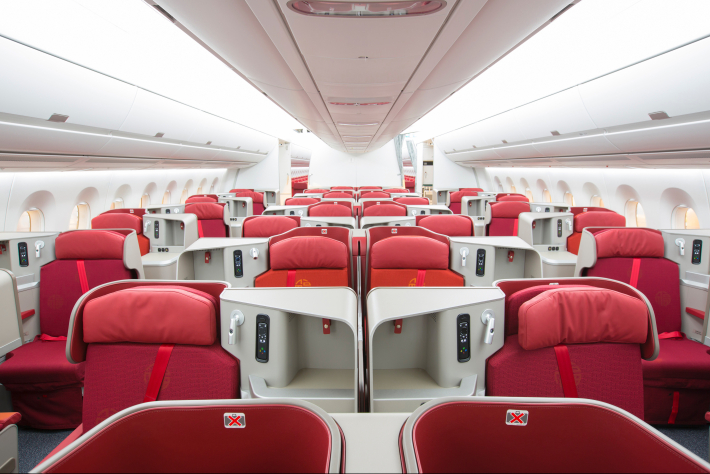 Rumours are abound that Hong Kong Airlines plans to launch a direct flight between London Gatwick and Hong Kong in mid-2018 although details have not been confirmed. In the meantime, the airline is rapidly expanding in North America and is set to fly to San Francisco from March 25th this year. The A350 features a Business Class cabin with striking red seats arranged in a 1-2-1 staggered layout. Seats are equipped with all the usual features you'd expect to find in Business Class, including large entertainment screens, ample storage space, USB ports and power outlets.
Which of these flights will you take this year? You can book yourself on these brand new routes and experience the latest cabin products by giving SkyClub a call on 0207 255 1234.