We all have a membership to some loyalty scheme or another, some we actively use, others are pushed to the background and often forgotten. But once in a while, there comes a membership that requires very little from you with maximum benefits – such as a SkyClub membership.
It's easy to become a member, and even easier to maintain your membership and take advantage of all its offerings. If you're already part of the SkyClub family, you're nodding your head in agreement to everything you've read so far. If you've yet to join our circle, read on to discover an effortless membership that keeps on working for you…
Becoming a Member
Did we mention how easy it is to acquire a membership that opens up countless key features in premium travel? All you need to do is complete one reservation with us and you're in and automatically signed up! Yes, that's it, that's literally how easy it is.
To complete a reservation with us, we may ask for your personal details, which we securely store on file for future use so that we don't have to ask for them the next time you book, and of course you can choose to have these details changed or deleted from our database at any time. Other details we may ask for are your frequent flyer details, airline preferences, seat preferences, and anything else you may want us to know about the way you like to travel. This way, we simply enter it into your booking every time so you don't have to worry about it and take time out of your busy schedule to do it yourself.
Your Personal Travel Concierge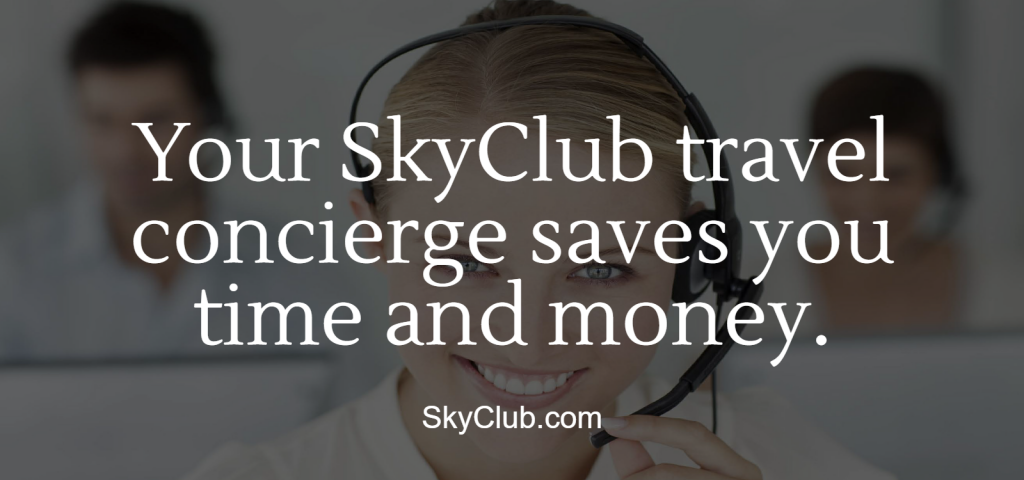 When you become a SkyClub member, you automatically receive your own personal travel concierge. You never have to go over your itinerary with three or four different people – you deal just with the one person every time. This allows you to build a rapport with your consultant, who in turn comes to know your travel movements and preferences. As a result, the entire booking process becomes quick and efficient – saving you precious time.
Your travel concierge is also invaluable when it comes to complicated schedules or attaining that fully booked resort you've set your heart on as we have preferred allocation with suppliers. Every SkyClub consultant has an average of ten years' experience in the travel industry; they live and breathe airline schedules and product knowledge so you know that important business trip or long-awaited vacation is going to be seamless.
VIP Treatment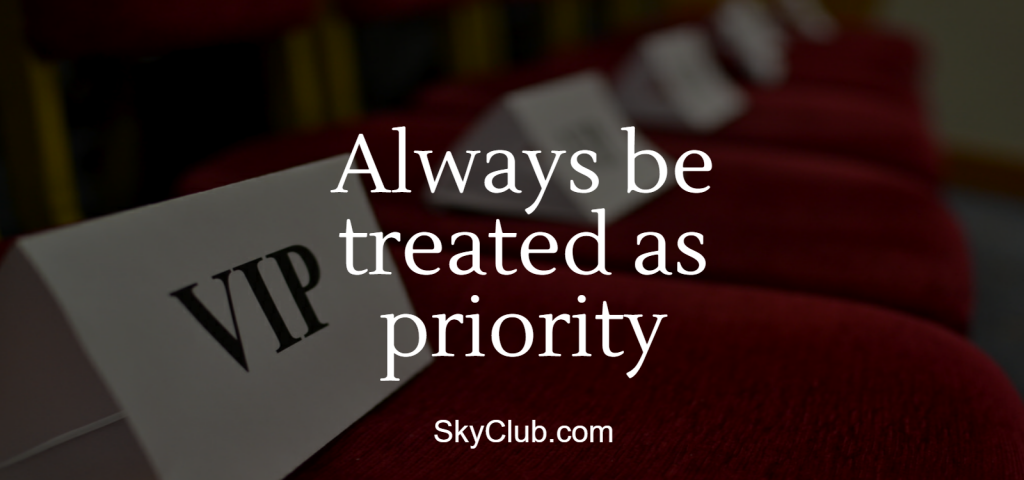 You will always be treated with priority as a SkyClub member. Whether you book once a month or once a year, you are our valued guest and will be treated as such. Your calls will be answered within three rings and your emails will be returned within the hour.
If your preferred flight or hotel is fully booked, we will priority waitlist you and call out all our favours with our suppliers until we can get you what you want. If you have a problem during your trip, your consultant will always be on hand to offer travel solutions to get you where you need to be. We will also work on your behalf to sort out a dispute with a service provider should such a problem arise.
All the Little Extras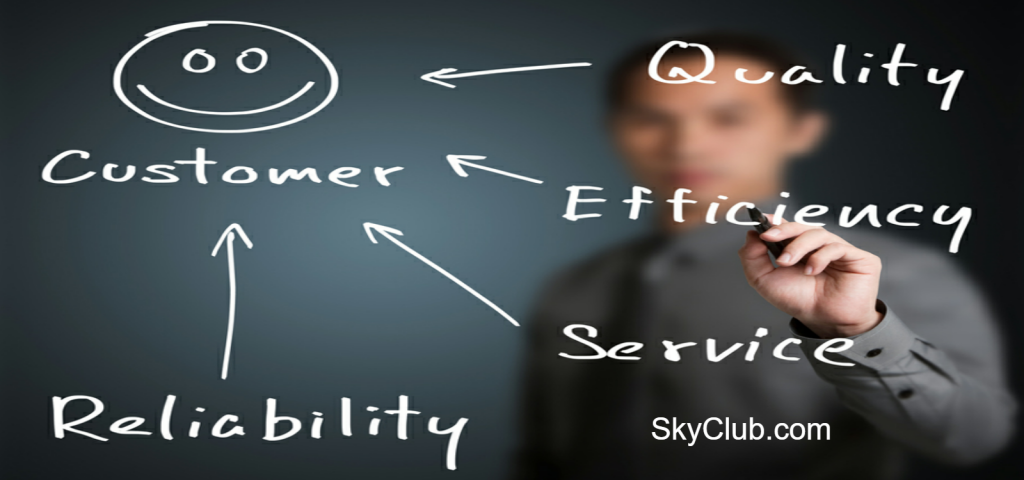 Got a transfer to organise? Need to request a specific meal? Want a particular seat on a cabin but you are unsure of the seat layout or aircraft type? Instead of having to research all of this information yourself, possibly coming up with incorrect answers, all you have to do is ask your Skyclub expert – because they have that expert knowledge that can guarantee you find out exactly what you want to know. We'll place your meal request, seat request and any other request you can think of that will help you travel in comfort and style.
 Let there be one membership that works for you where you reap all the rewards. A membership that will give you peace of mind, save you time and money and allow you to enjoy the wonderful world of travel. Join SkyClub today!