Glasgow International Airport is the primary airport serving the west of Scotland and the main transatlantic and direct long-haul entry airport into Scotland. The airport has two terminals and one runway which sees over 7.4 million passengers travel with over 30 airlines.
Airlines that offer business class from Glasgow
Most flights that depart from Glasgow airport are heading to European destinations such as Berlin, Alicante, Ibiza, Malaga, Rome and Faro. A lot of these destinations are served by low-cost carriers, although British Airways offer flights to London and onwards to other destinations.
When it comes to long-haul destinations, Emirates operates non-stop business class flights from Glasgow to Dubai with a Boeing 777-300ER. If you're flying to the USA, Virgin Atlantic operates direct flights from Glasgow to Orlando, while Delta and United Airlines offer direct flights to New York. American Airlines, meanwhile, offers a direct link between Philadelphia and New York.
You can also fly indirect from Glasgow to many destinations throughout the world, including Bangkok, Hong Kong, Sydney, Kuala Lumpur, Sydney, Brisbane, San Francisco and Los Angeles.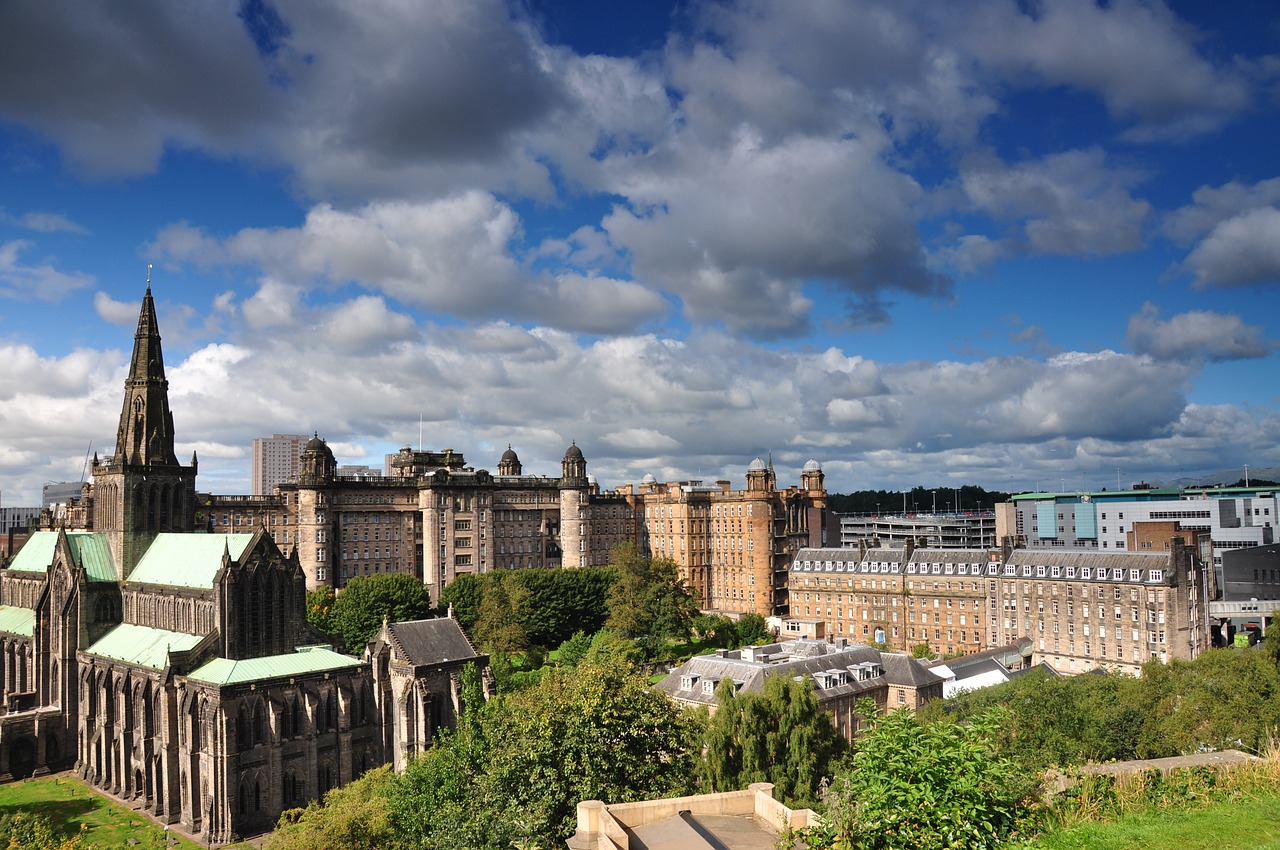 Business Class Lounges at Glasgow
Emirates has a dedicated 736 sqm lounge at Glasgow Airport, featuring formal and relaxed seating areas, a dining area, showers and a business centre with WiFi.
British Airways also has a lounge near gate 15 after security, which has the capacity for 150 business class customers. It features a work area, sofas, comfy chairs and self-service snacks and beverages.
Alternatively if you're not flying business class but you still want to relaxin in a lounge before your flight, you may wish to pay £21 for access to the Upperdeck Lounge, which offers a selection of complimentary snacks and nibbles, along with complimentary alcoholic and non-alcoholic drinks.
Book Business Class from Glasgow
Want to fly business class from Glasgow? At SkyClub we can prepare you a private quote. Just provide us with dates and a destination, then we'll do all the work for you. Our prices are heavily discounted and you won't be able to find them elsewhere online. Just call 0207 255 1234 or submit your details using our online booking form.As a SkyClub preferred customer you'll be the first to hear about any deals we're offering too – meaning you can grab a bargain on business class seats.