Average flight time from London to Abu Dhabi: 7 hours 45 minutes
Airlines flying direct from London to Abu Dhabi: Etihad, British Airways
Airports in Abu Dhabi: Abu Dhabi International and Yas Island SPB
Distance from London to Abu Dhabi: 3413 miles
Business Class flights to Abu Dhabi
Etihad offers three daily flights from London Heathrow to Abu Dhabi utilising Airbus A380s. The main highlight of the A380 is Etihad's onboard lounge area called "The Lobby", which sits between the First and Business Class cabins and has been designed to look like the lobby of a boutique hotel. The space seats up to six guests and features leather seating, power supply, connectivity ports and a widescreen TV.
As a Business Class customer you'll have your own Business Studio, which features an 18.5-inch entertainment screen and a seat that converts into a lie flat bed measuring 6ft 8 inches. Other features include concealed storage, a meal table and a separate large side table that can be used for laptops and other personal belongings while you are dining. Amenity kits contain customised LUXE City Guides and Scaramouche + Fandango skincare products. 
British Airways' flights to Abu Dhabi are operated by a Boeing 787-9 Dreamliner, which features large, dimmable windows and a Business Class cabin of just eight seats instead of the usual 14. Passengers enjoy the modern features of the Dreamliner, such as reduced cabin noise, improved air quality and soothing mood lighting. The airline's Club World product includes flat bed seats, 10.4-inch entertainment screens and bedding provided by luxury British retailer, The White Company.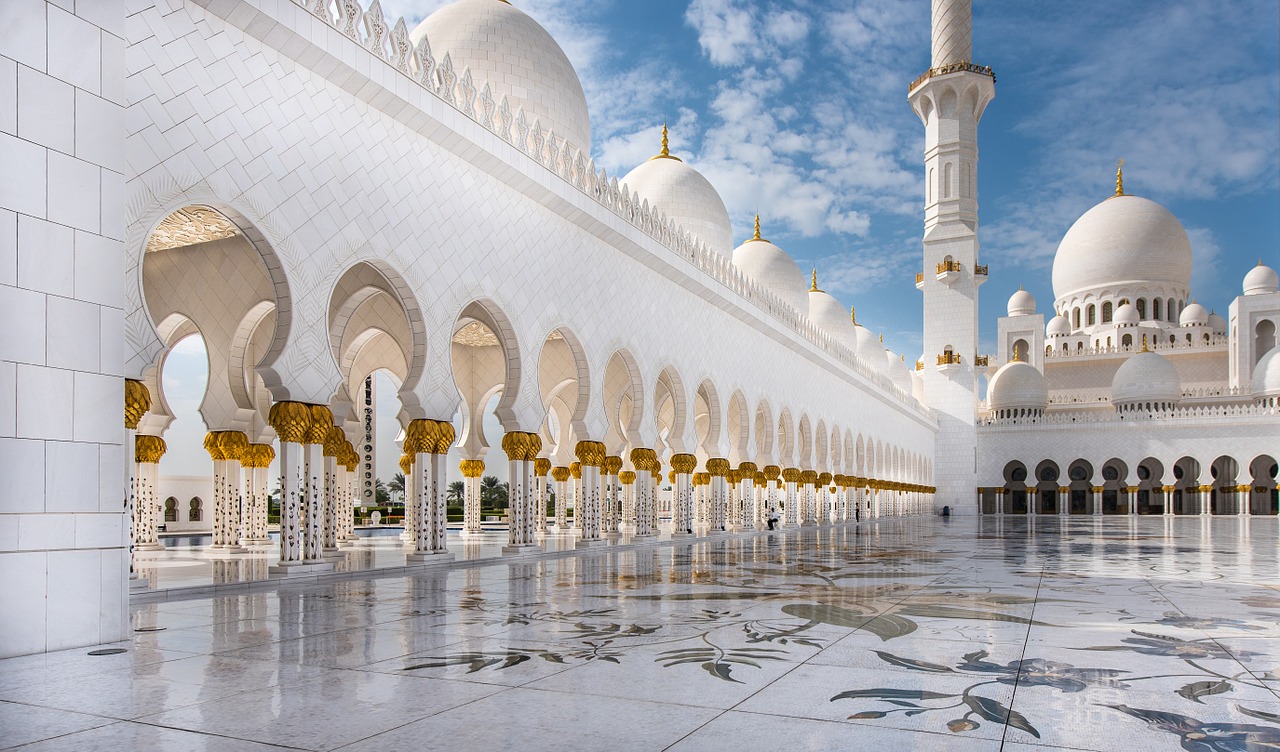 Getting to and from the airport
Etihad's Business Class guests enjoy complimentary transfers departure and arrival transfers anywhere in the UAE – these can be booked up to 24 hours before your flight.
If you're not travelling with Etihad then metered taxis are available day and night from outside arrivals. Car rentals are also available from the Skypark Plaza, which is located opposite Terminal 3, just a short walk from Terminal 1 and Terminal 3. The most affordable way to get from the airport to Abu Dhabi is by air conditioned bus – a one-way fare is just AED4. The A1 bus runs from all three terminals and takes around 45 minutes to get into the city. For more information, visit the airport's website. 
Where to stay in Abu Dhabi
Abu Dhabi boasts some of the most opulent and extravagant hotels in the world but there are also hotels to suit all budgets and tastes. The Rosewood Abu Dhabi is a fine choice, offering 154 spacious guestrooms and 35 luxurious suites with stunning views of the Arabian Gulf and the Abu Dhabi skyline. If you're in need of some R&R the hotel's facilities include a 25-meter outdoor pool, a fitness centre and a luxury spa offering an array of treatments. 
If you've always fancied sleeping in a palace, The Emirates Palace Hotel is an extravagant affair, set amongst extensive grounds and boasting its own private beach and private marina on the western end of Corniche. This lavish 5-star hotel has 394 luxurious rooms and suites and is home to numerous restaurants, including Hakkasan, which has a very successful flagship restaurant in London.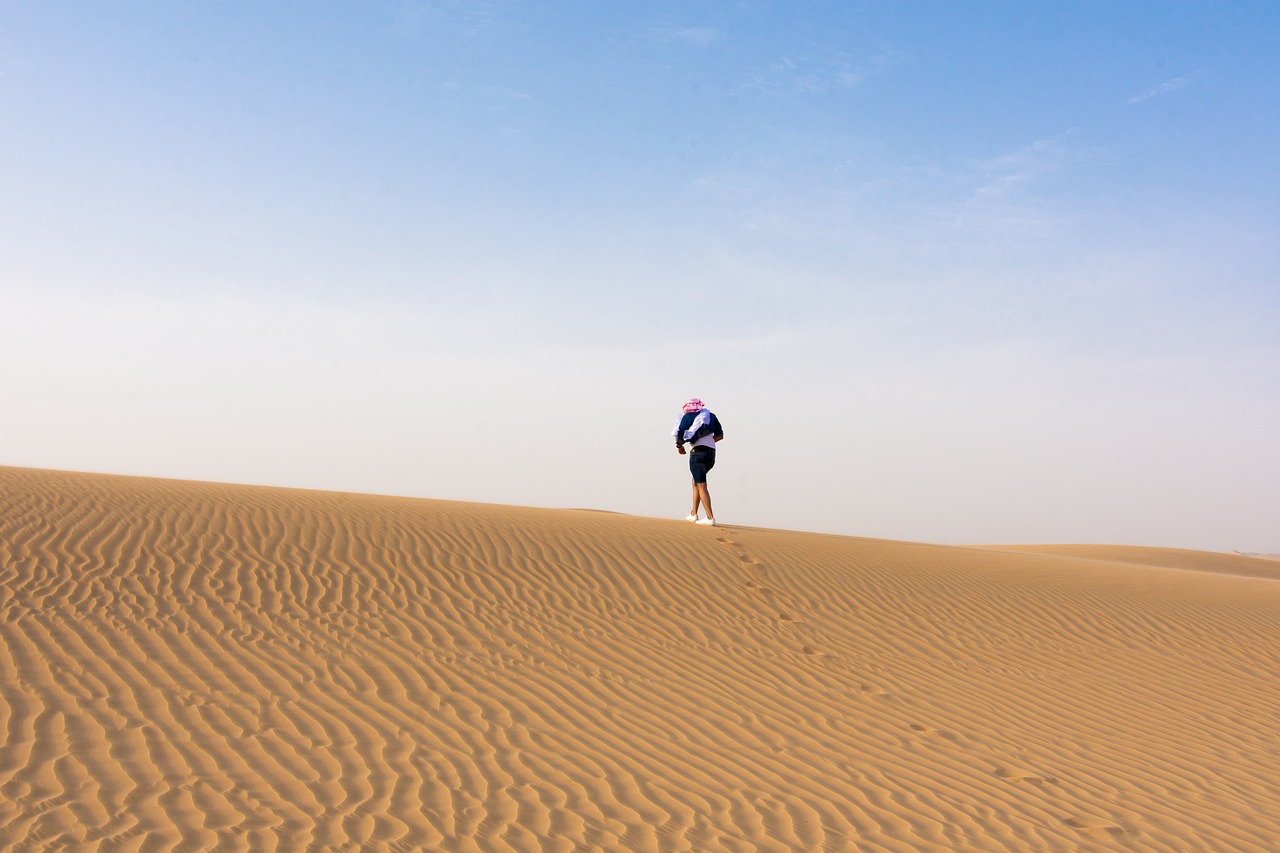 Things to do in Abu Dhabi
Abu Dhabi is a popular stopover hub for Brits connecting to other long-haul destinations on Etihad's global network, including Asia and Australia. However, the destination is becoming more and more popular with tourists, thanks to its year-round warmth and luxury all-inclusive resorts. A city made rich from oil and pearls, Abu Dhabi is filled with 5-star resorts, opulent palaces, towering skyscrapers, shopping malls and new developments. Here are just some of the things you can do there:
Sheikh Zayed Mosque – One of the world's most beautiful Islamic structures, the Sheikh Zayed Mosque boasts 82 white domes and is large enough to fit 40,000 worshippers. The mosque's ornate design  makes it an incredibly beautiful location for photographs.  
Corniche – This waterfront promenade is a popular meeting place, boasting cycle tracks, parks and fountains. The Blue Flag beach here is open to the public and is divided into different distinct zones for families, singles and the general public.  
Lisa Desert – Known as "The Empty Quarter" – the Lisa Desert is the best place to get off the grid and experience the tranquility and beautiful sunsets of the desert. Tourists usually go "dune bashing" – riding over the sand dunes in off-road vehicles – before enjoying a feast under the stars. 
Practical Information
Before booking your business class flights to Abu Dhabi it's important to check travel advice and visa information before you go. If you're a British Citizen you can get a visitor's visa on arrival in the UAE, which is valid for visit of up to 30 days.
Remember that the local laws and customs are very different to the UK, so make sure you are familiar with them. Women should dress modestly (shoulders and knees covered) when in public areas, including shopping malls. Drinking alcohol or being under the influence of alcohol in public is illegal, therefore you will only be able to consume alcohol in in licensed hotels and clubs. 
To get the very best fares on your Business Class flights to Abu Dhabi, give SkyClub a call on 0207 255 1234 – we won't be beaten on price.