Business Class Flights to Barbados
Booking Business Class to Barbados
For any business class travellers who are searching for flights to Barbados, a consultation with a member of the SkyClub team will ensure that the best fares available can be found. Each representative of the SkyClub team has accumulated an extensive amount of knowledge of the travel industry through years of work and dedication; as a result they are able to provide their clients with a one-to-one, personal service that meets their needs and find the best available business class fares on flights to Barbados for their customers.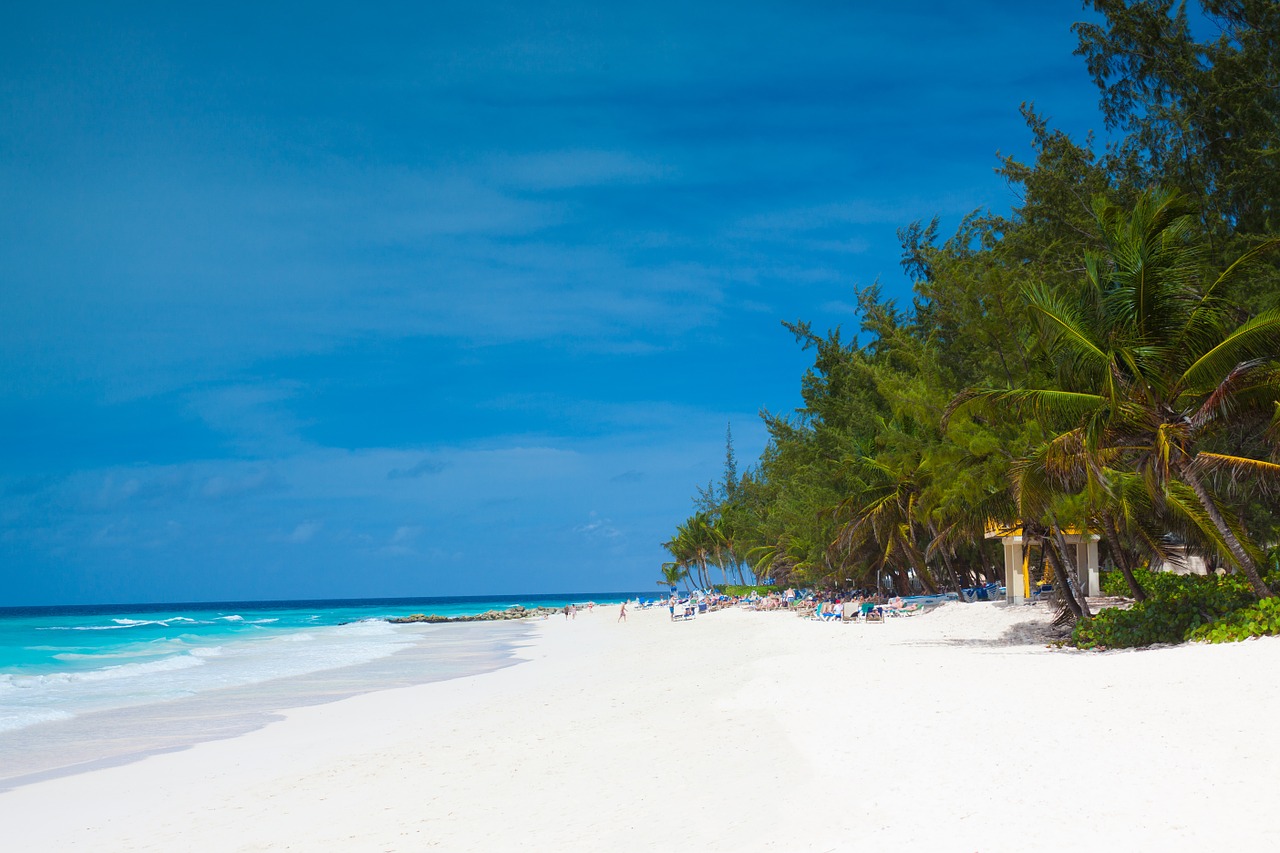 Flying Business Class to Barbados from the UK
Airlines that provide passengers with business class flights from the United Kingdom to Barbados include Air Canada, American Airlines, Virgin Atlantic, British Airways and Delta Airlines. Passengers departing from the UK can fly from many of the major UK airports and travel on-board the airlines' Business Class cabins, equipped with amenities, products and in-flight entertainment, making flying a luxury experience.
The largest and most popular point of entry for landing in Barbados is the Sir Grantley Adams International Airport; dozens of flights operate from the United Kingdom to Barbados during the high season. The airport is located east of the Bridgetown area; almost 8 miles away. Flights from the United Kingdom depart from London Heathrow, London Gatwick, Manchester, Newcastle, Edinburgh and Glasgow. The most convenient way for business travellers to transfer from the airport to their selected hotel is to use a taxi.
Attractions, Getting Around and Where to Stay
Barbados is home to a number of luxury hotels and resorts, as well as different attractions that make for entertaining visits. Business travellers visiting Barbados will be able to visit the Botanical gardens, Stavronikita – a dive site in the Barbados where divers can explore the wreckage of the SS Stavronikita. There is also Hunte's Gardens which are a tropical gardens and allowing visitors the chance to enjoy a relaxing walk, as well as the Mount Gay Rum distillery and Harrison's Cave which is noted as being the 2nd most popular attraction for visitors to Barbados.
For business travellers visiting Barbados, using cars may be the most convenient way of moving around the city. Cars allow guests to travel to many of the sights which are located out of the way of the central locations. Renting a car is typically considered to be quite expensive and driving is something to be cautious of as the streets are particularly narrow. However, there are an abundance of taxis available, which are familiar with the roads and are able to manoeuvre around the city with confidence and ease, in comparison to business travellers attempting to take on the driving responsibilities themselves.
Barbados offers business travellers a range of luxury accommodation to enjoy whilst staying in the city; for instance the Hilton Barbados Resort is located west of Bridgetown and Carlisle Bay and offers guests a choice of 350 rooms. Wifi internet access, bathrooms with separate showers and bathtubs are all provided in each room, as well as balcony views that overlook the Caribbean Sea. Alternatively, there is the Fairmont Royal Pavilion Hotel which enables guests to relax in private and have access to the public beach which is adjacent to the hotel. Guests can enjoy any of the 75 guestrooms available, as well as televisions with satellite, complimentary wi-fi internet access and luxury pillowtop mattresses.
To book business class flights to Barbados, call 0207 255 1234 to get fares that are cheaper than with the airline direct.