The cheapest business class flights to Buenos Aires from London we found for a client in the past month were for an amazing £2,399 return. To get today's best price simply complete the form on this page and we'll get back to you quicker than you can say Casa Rosado!
Average flight time from London to Buenos Aires: 13 hours 40 minutes
Airlines with Business Class Flights to Buenos Aires from London: British Airways, Norwegian
Airports in Buenos Aires:  Buenos Aires Jorge Newbery, Buenos Aires Ministro Pistarini.
Distance from London to Buenos Aires: 6,936 miles
Business class flights to Buenos Aires
British Airways and Norwegian currently have direct business class flights to Buenos Aires from London. Other airlines such as Lufthansa, Air France and KLM, offer flights to Buenos Aires with one stopover.
BA currently uses a Boeing 777 on the route fitted with the airline's Club World product, which features lie-flat seats, 10.4 inch entertainment systems and bedding provided by The White Company. At Heathrow you can check-in at dedicated priority desks before relaxing in the Galleries lounge prior to boarding. Enjoy a complimentary treatment in the Elemis Travel Spa and benefit from a generous baggage allowance, which includes one cabin bag plus a laptop or handbag on board and up to two bags in the hold.
Once on board the aircraft you'll enjoy a complimentary glass of champagne before take-off as well as a three-course meal inspired by the latest global trends. During the flight you can also stretch your legs and help yourself to snacks from the Club Kitchen, which is stocked with sandwiches, salads, biscuits and other treats.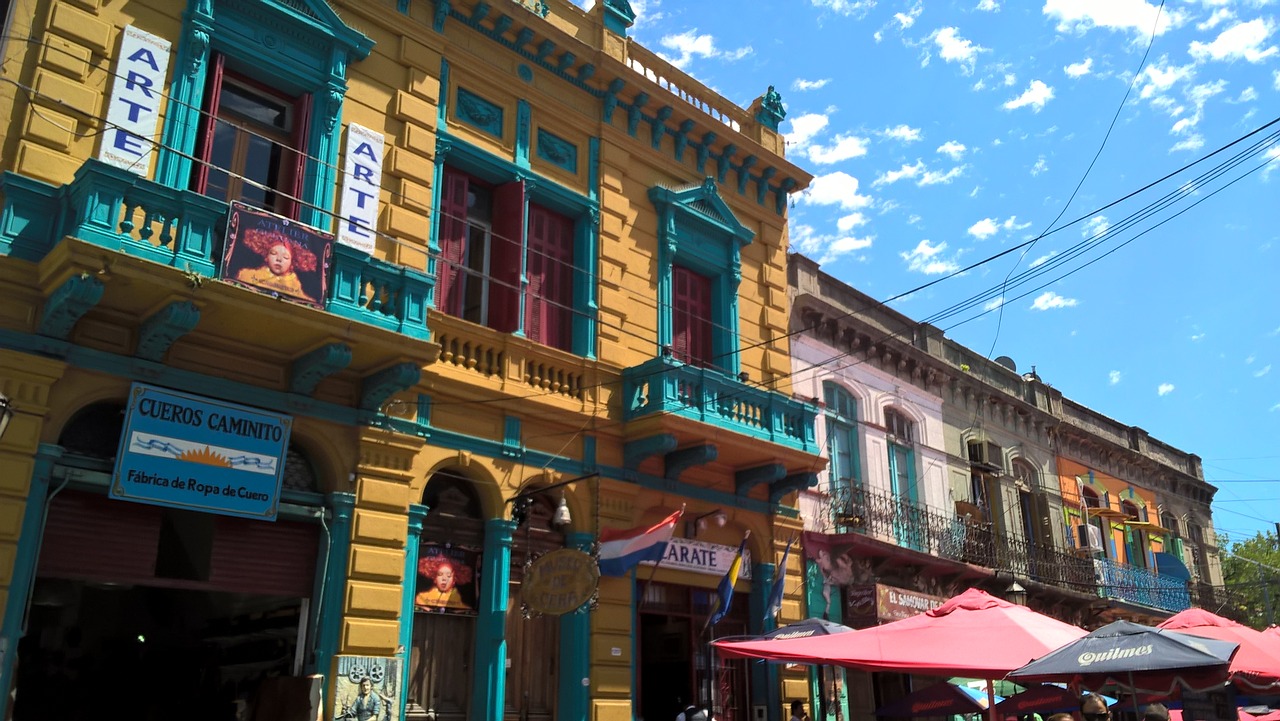 Getting to and from the airport
The EZEIZA International airport is about 32km (20 miles) from the city and the journey takes around 45 minutes- 1.5 hours depending on traffic. A taxi will cost around $30-40 USD, or you can book a private transfer, or take the bus. If you decide to take a taxi then make sure you book one at an official airport kiosk, otherwise you'll be approached by many supposed taxi drivers outside the airport.
Tienda León runs coaches from Ezeiza airport to the bus station, in the center of Buenos Aires city, and you can pay extra to have them take you directly to your hotel from there with a pre-paid taxi. It's more convenient than the public bus, which can take up to 2 and a half to three hours to get downtown.
Where to stay in Buenos Aires
Clients taking business class flights to Buenos Aires love the Park Hyatt Buenos Aires. Set in a Neoclassical palace called Palacio Duhau, this is definitely one of the most glamorous and opulent hotels in Buenos Aires. The hotel boasts three restaurants, an indoor pool, gallery, spa and ballroom, and is located 2 km from the grand opera house Teatro Colón. Rooms offer amenities such as butler service, plush beds and marble bathrooms, while Suites offer extra features such as living rooms, chandeliers and dining tables. 

If you prefer a boutique option, the Mine Hotel in Buenos Aires' fashionable Palermo Soho district is surrounded by some of the city's best restaurants. Not only does the hotel boast chic, contemporary rooms, you'll also be treated to complimentary Wi-Fi and complimentary breakfast. There are 20 rooms in total, each with outdoor, garden views or courtyard views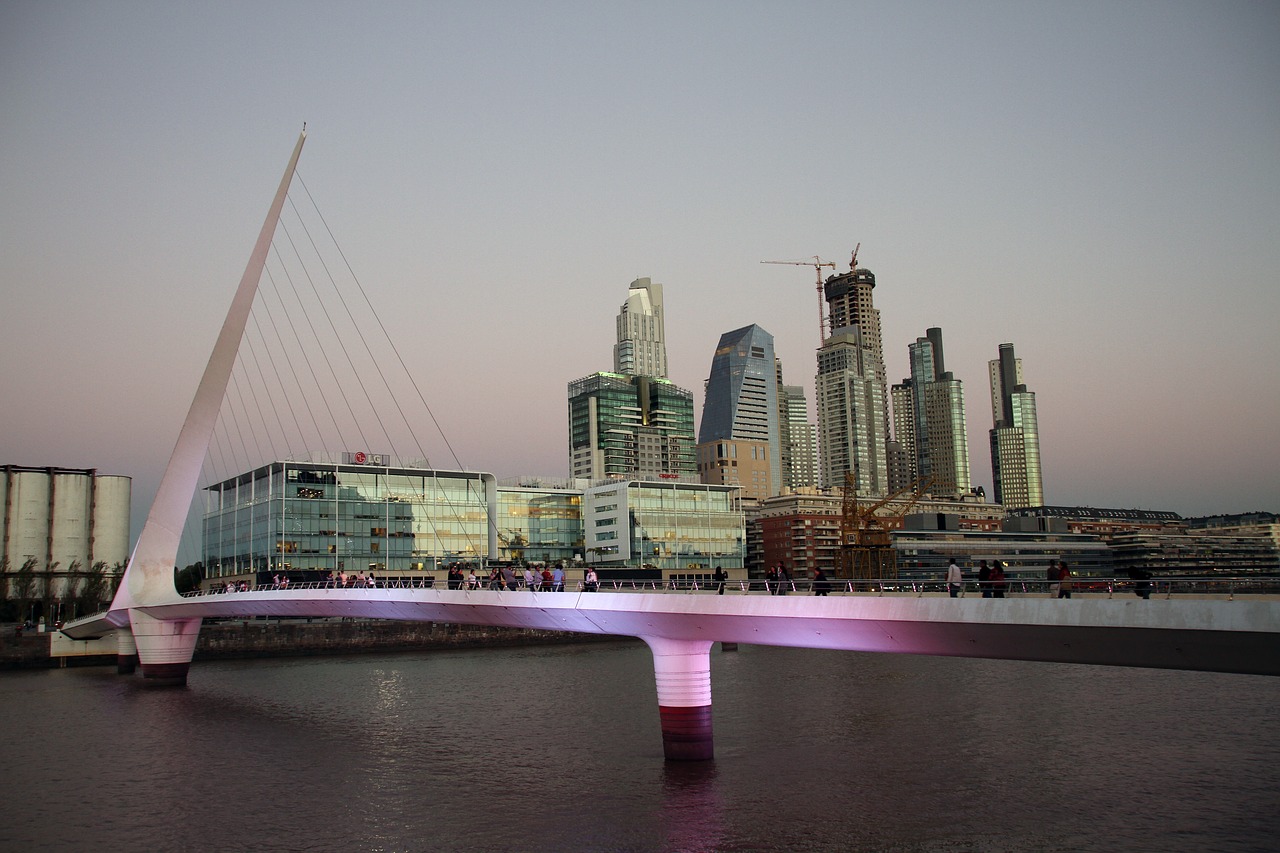 Things to do in Buenos Aires
Buenos Aires is known of the "Paris of South America" due to its café culture, beautiful architecture and overall European vibe. A trip to this city will give you plenty of opportunities to try Argentinian steak, wine and of course, tango dancing! Here are some of the top things we recommend to do in Buenos Aires:
Casa Rosada – Casa Rosada means "Pink House" and the building gets its name due to its pink facade. This opulent mansion is the executive mansion and office of the President of Argentina, and where Eva Perón stood on the balcony to famously addressed her crowds of supporters.
San Telmo Market – Open daily, the San Telmo market opened its doors in 1897 and offers everything from antique furniture to olives and spices. On Sundays, The Feria de San Telmo takes place from 10am to 4pm and is one of the most popular attractions in Buenos Aires. Over 12,000 people visit this street bazaar to buy local snacks and browse over 270 stalls selling clothing and local art.
National History Museum – The Museo Histórico Nacional is a museum dedicated to the history of Argentina, which was created in 1880 after half a century of civil wars, with the objective of unifying the young nation and creating a sense of national identity. Inside the museum you can see objects relating to the May Revolution of 1810 and the Argentine War of Independence, including paintings, flags, weapons and uniforms.Entry is free on Wednesdays, and free every day for pensioners and under 12s.
Recoleta Cemetery – You might feel like visiting a cemetery is a little bit morbid but this cemetery is the burial place for people such as Eva Perón and the presidents of Argentina.
Practical Information
You don't need a visa to enter Argentina as a tourist if you're travelling on a British passport. Your passport should be valid for the proposed duration of your stay and you'll be granted a period of 90 days upon entry.
Buenos Aires seasons are the opposite of in the United Kingdom. January is the hottest month, when temperatures soar to above 25 degrees Celsius, while July is the coldest month when temperatures hover around 12 degrees Celsius. If you're travelling in winter you'll definitely want to pack some warmer clothes as things can get a bit chilly.
To get the best cheap Business Class flights to Buenos Aires, simply complete the form on this page or call 0044 207 255 1234 to speak with one of SkyClub's fast and friendly experts.
We will find you special, discounted fares that are not available online. So, by the time you take your business class flights to Buenos Aires, you'll feel happy knowing that you've paid less than the person seated nearest to you! Have a great trip and – if you want to save money – please book with SkyClub.
Further Reading: