Business Class Flights to Charlotte
Average flight time from London to Charlotte: 9 hours
Airlines flying direct from London to Charlotte: American Airlines
Airports in Charlotte: Charlotte Douglas International Airport
Distance from London to Charlotte: 4,002 miles
The only airline offering direct business class flights to Charlotte is American Airlines, which utilises an Airbus A330. Other airlines, such as United and KLM, offer flights to Charlotte with one-stop connections in other cities.
In American Airlines International Business Class all guests receive an amenity kit containing  travel essentials from leading skincare and lifestyle brands C.O. Bigelow and Cole Haan, along with exclusive pillows and blankets created in collaboration with sleep technology company Casper.
The Business Class cabin is arranged in a 1-2-1 configuration, with window seats being a natural choice for solo travellers. Your seat lies fully flat and is equipped with a seat back screen offering free movies, TV shows, music and games, plus Bose noise cancelling headphones. On departure you'll have access to the Admirals Club lounge at Terminal 3 and when you arrive back at London Heathrow you have access to the arrivals lounge, which features spa showers and a breakfast buffet.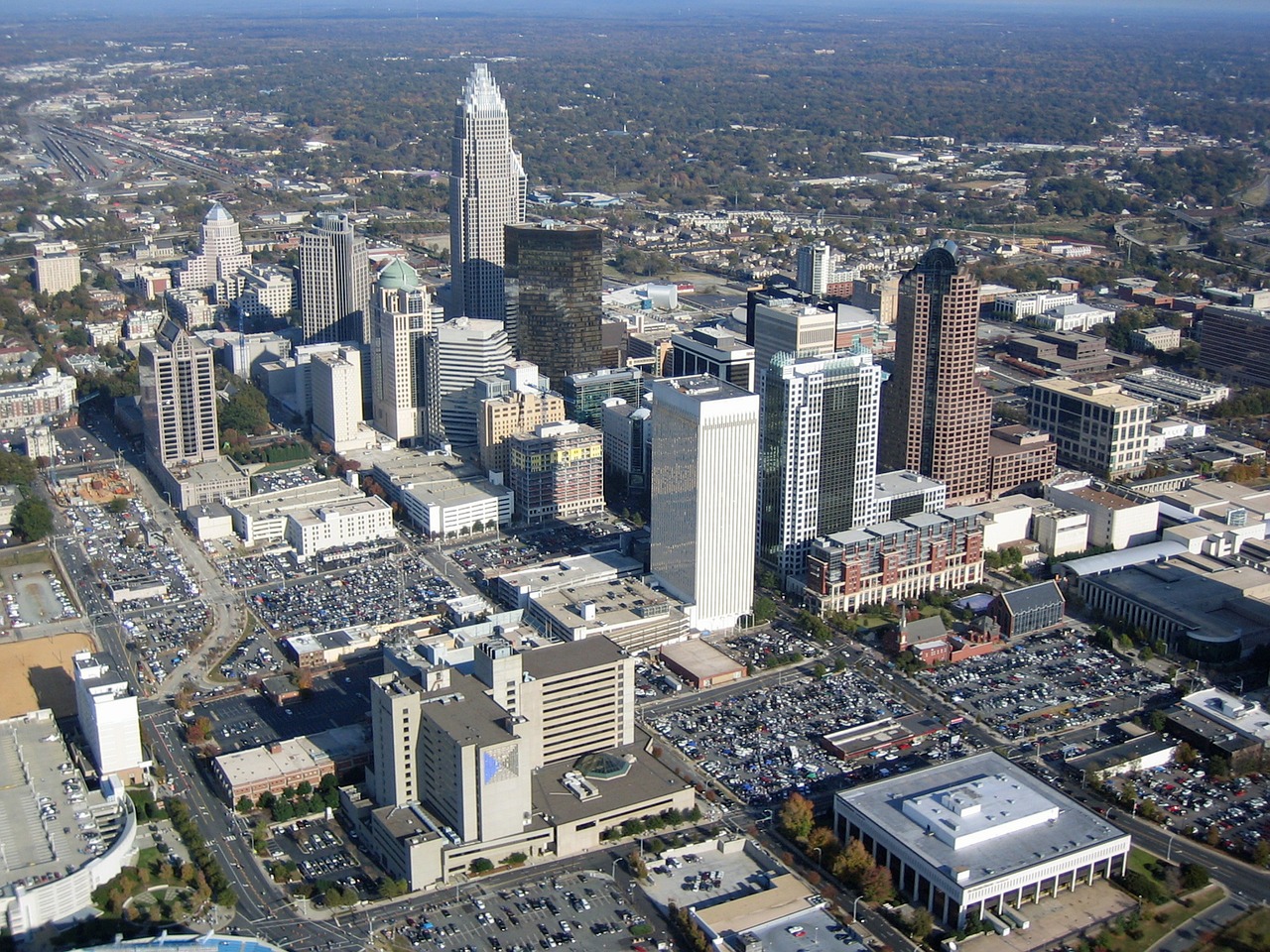 Getting to and from the airport
Travelling by car is definitely the best way to get around Charlotte; cars are available from the Rental Car Facility in the Level 2 lobby of the Hourly Parking Deck in front of the terminal.
Alternatively if you'd like to catch a cab you can hail one at the lower level curbside outside arrivals/baggage claim. There are four main companies – City Cab, Crown Cab, Green ​Cab and Yellow Cab. Approved airport taxis offer a flat fare of $25 from the airport to city centre, while other taxis charge by the meter.
Public transportation provided by Charlotte Area Transit System (CATS) picks up in front of Zone D Baggage Claim. 
Where to stay in Charlotte
If you plan on staying in the city, The Hilton Charlotte Center City is centrally located within walking distance to restaurants, shopping and the Panthers Stadium. The hotel offers easy access to the Charlotte Convention Center via a covered walkway, and complimentary access to the YMCA, which features an olympic-sized lap pool. It's worth paying the extra for an executive room, which comes with access to the 22nd floor Executive Lounge with spectacular city views offering daily continental breakfast and evening hors d'oeuvres. 
The Ritz-Carlton is definitely the most luxurious hotel in Charlotte, living up to its brand name. Situated in the city's uptown neighbourhood, the hotel features innovative restaurants, dramatic skyline views and penthouse Spa. Beehives can be found on the rooftop, which produce the honey which can be found throughout the hotel, from the honey pecan gelato served in the lobby to honey-based treatments at the penthouse spa. Rooms offer floor-to-ceiling views and hi-tech amenities, including 55″ or 65″ flat-screen TVs, Enseo in-room entertainment systems and iPod docking stations. 
Things to do in Charlotte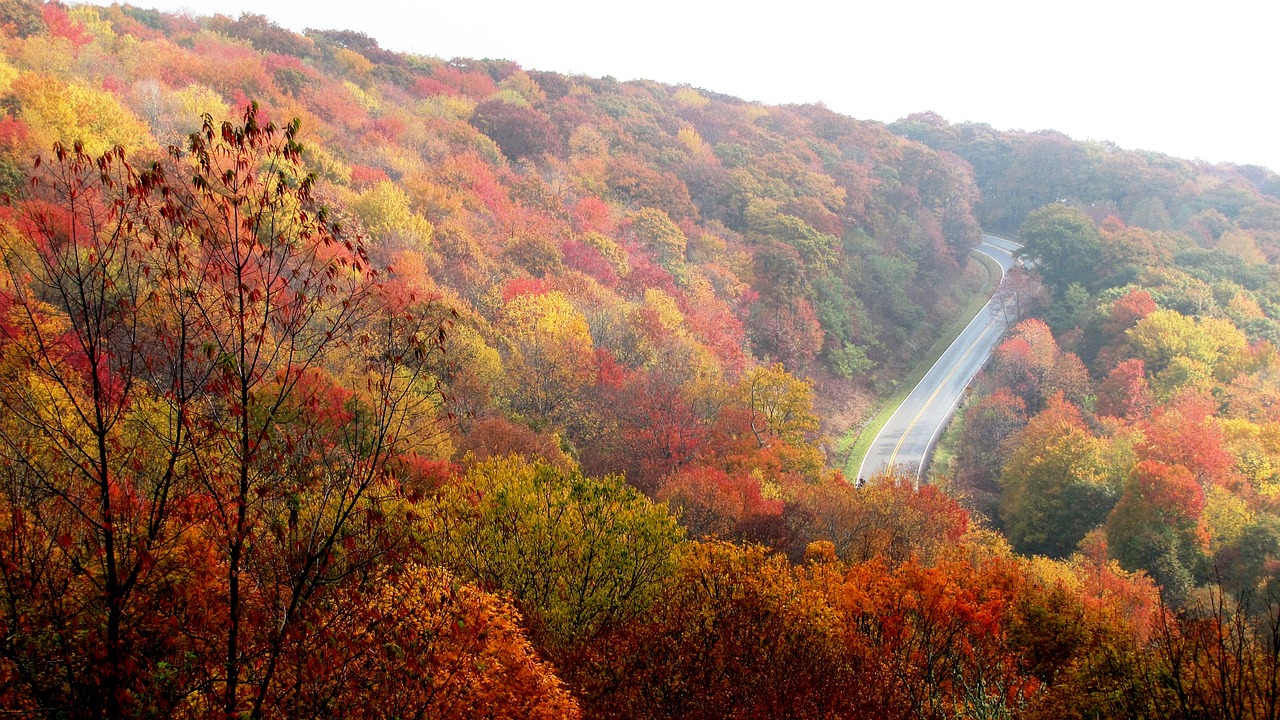 The city of Charlotte is probably best known for being the home of the NASCAR Hall of Fame, which which celebrates the sport of auto racing. It's also incredibly popular with business travellers, as the city is the largest banking hub in the USA outside of New York. If you find yourself in Charlotte, there are plenty of museums and attractions here, plus the culinary scene is excellent; don't miss the chance to join a food tour try some Southern cuisine and explore the city's foodie neighbourhoods. 
NASCAR Hall of Fame – Located in Uptown Charlotte, the NASCAR Hall of Fame is one of the state's most visited attractions, documenting and celebrating the history and heritage of NASCAR racing. Your journey begins in the High Octane Theater, where you'll watch a movie about NASCAR's history with surround sound. Afterwards you'll be able to take a walk along Glory Road – a ramp filled with historic cars. You'll also be able to visit the Hall of Honor, where NASCAR Hall of Fame Inductees have been celebrated and honored over the years.
The Mint Museum – In case you're wondering, The Mint Museum is not dedicated to the well-known garden herb. In fact, the Mint Museum is actually North Carolina's oldest art museum, housing a huge collection of art works from around the world as well as temporary exhibitions. There are two separate parts to the museum – Mint Museum Randolph and Mint Museum Uptown.
Wing Haven Gardens and Bird Sanctuary – One of the most famous gardens in the South, Wing Haven is a property owned by two extraordinary women, Elizabeth and Edwin Clarkson, who lived and gardened just down the street from each other. The garden is frequented by many birds and other wildlife, and provides a relaxing place to escape from city life from an hour or two. 
Practical Information
Most of North Carolina has a humid, subtropical climate with temperatures in July reaching around 32 degrees Celsius. In winter temperatures drop to around 10 degrees Celsius. Summers in Charlotte can be hot and muggy, so make sure you pack your shorts and summer dresses. Between December and March, Charlotte can experience snowfall, with the most snowfall occurring in the month of January. 
UK citizens travelling to the US can apply for an ESTA online, which if approved, is valid for 2 years for multiple entries. The ESTA allows you to enter the US for up to 90 days at a time under the Visa Waiver Program.