The best cheap business class flights to Denver from London we found for a client in the past month were for an amazing £1,774 return. To get today's best price simply complete the form on this page and we'll get back to you quicker than you can say Larimer Square.
Average flight time from London to Denver: 9 hours 45 minutes
Airlines flying direct from London to Denver: British Airways, Norwegian
Airports in Denver: Denver International
Distance from London to Denver: 4,674 miles
Airlines with Business Class Flights to Dallas from London
The only airline to currently offering direct Business Class flights from London to Denver is British Airways, which utilises a Boeing 747 on the route. Budget airline Norwegian operates direct flights from Gatwick to Denver but doesn't offer a true business class cabin. Other US airlines have one stop in another US hub such as Miami, Charlotte, New York, Chicago, Boston or Atlanta.
British Airways flights depart daily from Heathrow and will whisk you non-stop from London to Denver in under 10 hours. Club World features lie flat seats with bedding from The White Company, along with 10.4-inch entertainment screens and power points so you can keep your electronics charged during the flight. As part of the Business Class dining experience you'll be treated to a three-course meal and you can help yourself to snacks from the Club Kitchen at any time during the flight. At Heathrow your Business Class ticket entitles you to a complimentary treatment in the Elemis Travel Spa and access to the Galleries Lounge.
If you're departing from Denver in Business Class with British Airways you'll have access to the American Airlines Admirals Club, which is located  on Concourse A at the Jeppesen Terminal. The lounge offers complimentary Wi-Fi, PCs with Internet access, a children's room and food for purchase.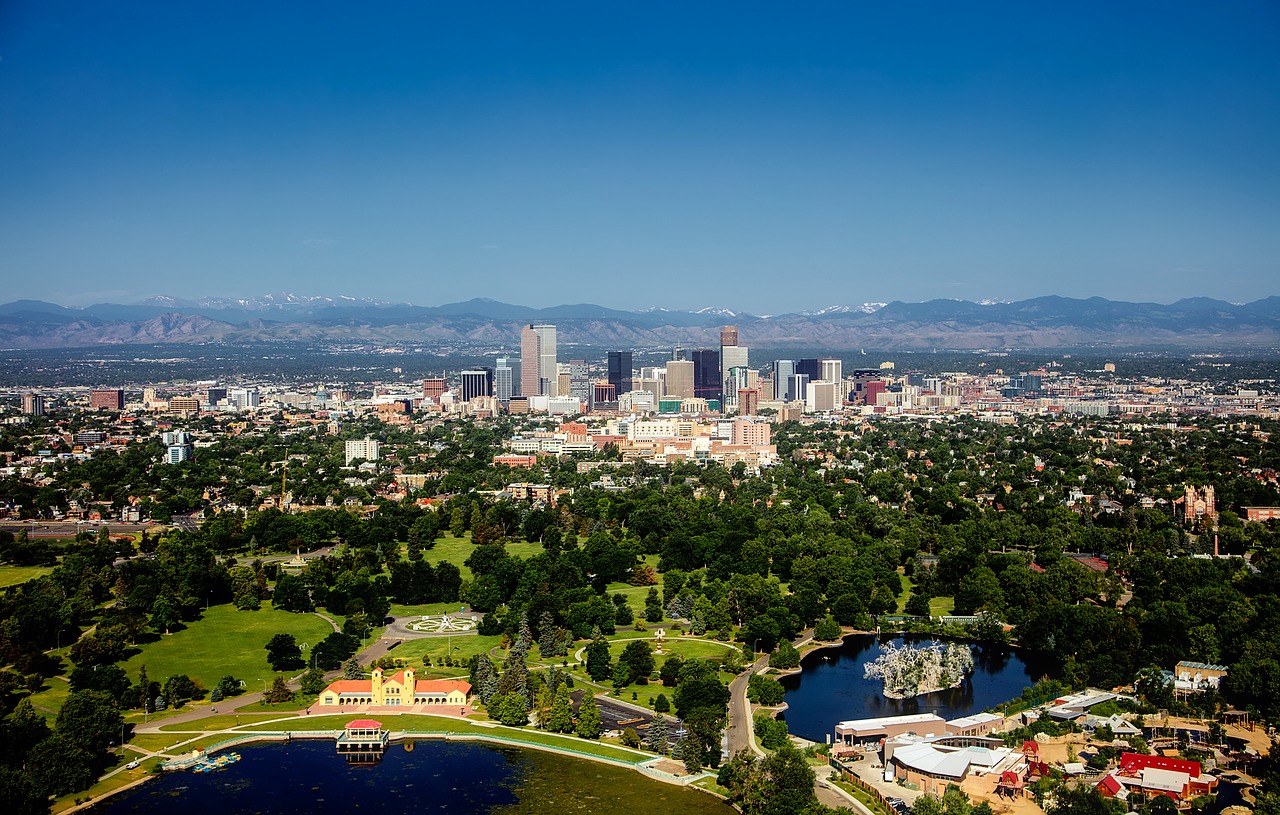 Getting to and from the airport
Denver airport lies 25 miles northeast of Denver and taxis to downtown will cost around $55.57. Fares to popular destinations are based on a flat rate and include all the airport taxes and fees. Alternatively if you've ordered an Uber X on your mobile phone, then you can meet your driver upstairs  on level 6. There are two sides to the DEN terminal (East and West), so be sure to select the appropriate side. If you're planning to travel to one of the ski resorts, then mountain carriers will offer pre-arranged shuttle or coach services.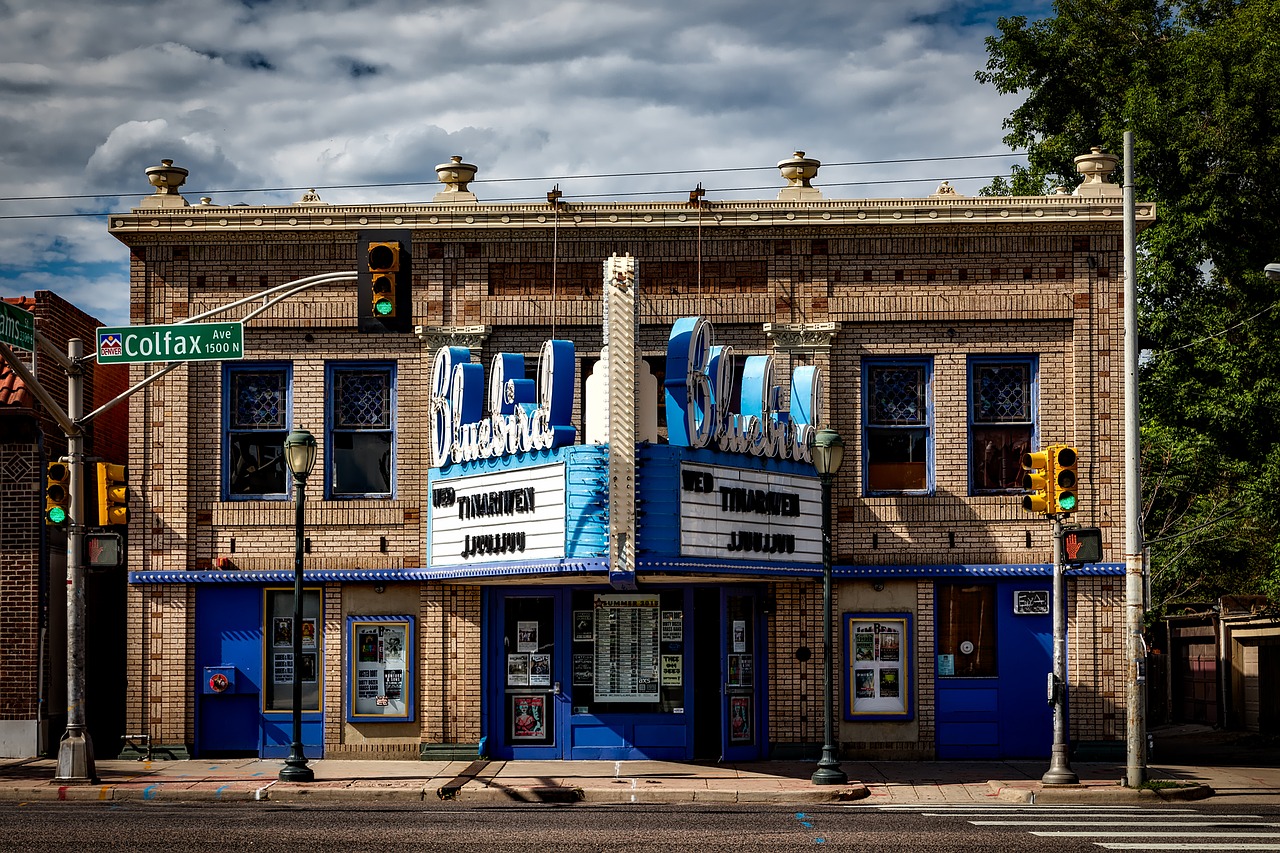 Where to stay in Denver
Business class flights to Denver would be wasted without a stay in one of the following luxury hotels. SkyClub recommends The Brown Palace Hotel and Spa is Denver's most famous hotel and dates back to 1892. The hotel offers 241 distinct guest rooms and suites, with amenities such as plush terry robes, complimentary Wi-Fi in the lobby and pure artesian water from the hotel's own well.   The hotel also boasts six unique restaurants and bars, a boutique spa and nearly 20,000 square feet of meeting space, making it the perfect place to stay for business travellers.
the ART, a hotel was voted #1 hotel in Colorado in the Conde Nast Readers Choice Awards 2017, offering art-curated rooms and farm-to-table breakfasts. Located in Denver's art district, the hotel contains $8 million of art and rooms boast views over the Rocky Mountains.
Things to do in Denver
Denver is a gateway to the ski resorts in the surrounding regions, so many guests stay here a few days before heading out to the Rocky Mountains. The city itself has a growing food and arts scene, plus plenty of brewpubs, great parks and cycling trails. Nicknamed "The Mile High City", Denver is located on high rolling plains, 12 miles east of the "foothills," a series of gentle mountains that climb to 11,000 feet. Here are some of the things you simply must do on your visit to Denver:
Take a brewery tour – Denver has a thriving beer scene, so don't miss a chance to explore some of the city's microbreweries. Denver's first brewpub, Wynkoop Brewing Company, is one of the best in the world, producing over 4,000 barrels of fresh beer each year. The free brewer-led tour takes visitors through the process of brewing Wynkoop's acclaimed beers, while strolling through the historic J.S. Brown Mercantile building, with its classic hardwood floors, thick timber pillars and pressed tin ceilings.
Elitch Gardens – If you're a thrill-seeker who loves rollercoasters then you'll want to pay a visit to Elitch Gardens – a theme park that boasts extreme rides such as the "Mind Eraser" and the "Star Flyer", which lifts riders 17 stories into the air and spins at 50 mph above the Denver skyline with spectacular views of the mountains.
16th Street Mall – This mile-long pedestrian street in Downtown Denver is filled with restaurants, outdoors cafes and shops, making it the perfect place for people watching. Best of all the MallRide shuttle bus stops on every corner of the Mall, so you can hop on and hop off at your favourite stores.
Business Class Flights to Philadelphia, Practical information
The Colorado State Capitol Building sits 1 mile above sea level, so as you can imagine Denver's high altitude means you'll feel a little more out of breath than usual. Remember to drink more water as it's easy to get dehydrated, and take it easy on the alcohol, as drinks cocktails will pack more of a punch here.
To get the best cheap Business Class flights to Dallas, simply complete the form on this page or call 0044 207 255 1234 to speak with one of SkyClub's fast and friendly experts.
We will find you special, discounted fares that are not available online. So, by the time you take your business class flights to Dallas, you'll feel happy knowing that you've paid less than the person seated nearest to you! Have a great trip and – if you want to save money – please book with SkyClub.
Further Reading: