The best cheap business class flights to Mexico from London we found for a client in the past month were for an amazing £1,551 return. To get today's best price simply complete the form on this page and we'll get back to you quicker than you can say "Gulf Of Mexico".
There's much more to Mexico than Tacos and Tequila! The simple variation of people, animals and cuisine makes any daily outing into an adventure. From sweltering deserts to dense jungles, to picture-perfect beaches, there's something everyone will love. Immerse yourself in Mexican culture and enjoy the vibrancy of every-day life.
Airlines with Business Class Flights to Mexico from London
When taking business class flights to Mexico, it is recommended that you use any of the following airlines for the best accommodations and flight experience:
British Airways
Aeromexico
Avianca
KLM
Air France
There are a lot of choices for airlines with business class flights to Mexico, but only British Airways and Aeromexico fly direct.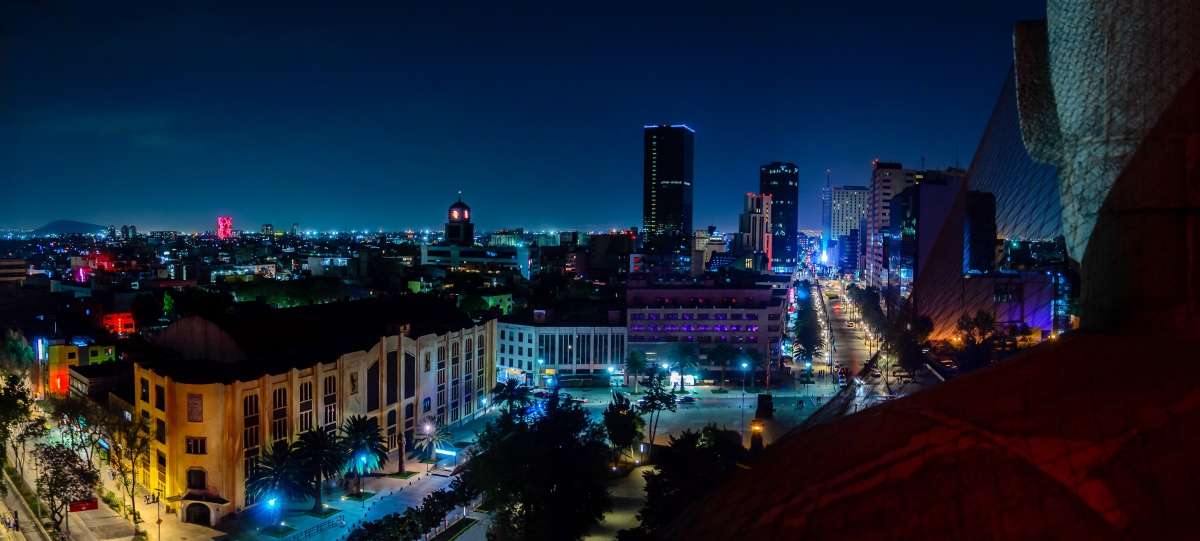 The top airports in Mexico are:
Mexico City International Airport
Puerto Vallarta International Airport
Cancún International Airport
Guadalajara International Airport
Monterrey International Airport
Tijuana International Airport
Los Cabos International Airport
Mérida International Airport
Del Bajío International Airport
Culiacán International Airport
Hermosillo International Airport
Chihuahua International Airport
Veracruz International Airport
Tuxtla Gutiérrez International Airport
Villahermosa International Airport
Ciudad Juárez International Airport
When to Travel Business Class to Mexico
Mexico is a big place, and its best to check the weather of the area you are visiting. Regardless of the microclimates, most holiday-makers visit Mexico between December and April when rainfall is at a minimum. Unlike more tropical destinations, some cities have virtually no rain at all for these months.
December and February are the coolest months with an average temperature of 26°C, while June through October is somewhere in the low thirties. Be aware that the Caribean coast is sometimes affected by the hurricane season.
Budget-savvy travelers should visit Mexico in September, just as the rainy season is ending. Crowds are smaller thanks to families going back to school and the greenery is lush due to the summer rains.
The most popular airport is Mexico City International Airport, with Puerto Vallarta a close second.
Where to Stay and How to Get Around
When your business flights to Mexico touch down, it's essential to have a transport plan in mind.
Taxi's or car rental is the easiest, most convenient way to travel through Mexico. While in Mexico City, you'll be able to hail taxis and pay either a set rate or per meter. In 2007, there was an uprising of taxi-related crime, and it's still recommended that you do not wave down a taxi at night if you are unfamiliar with the city (it is safer in smaller towns). You can use Uber and Cabify to conveniently call a taxi to your location.
Las Alcobas, a Luxury Collection Hotel in Mexico City is well situated for both business and pleasure. Excellent service is what sets this hotel apart from the crowd and guests love the intimate feel of the smaller property.
Spend a few nights at Los Cabos's only private beach resort, Esperanza. With a personal concierge, complimentary fitness and yoga classes, and a beachfront infinity pool, you'll melt into a world of bliss.
Mexico Bucket List Experiences
In a recent SkyClub survey, we asked over 1,000 of our clients "what's number one on your bucket list?"
35% of our customers ranked a specific experience as the number one item on their bucket list. So, if you are feeling a little daring, why not combine your business class flights to Mexico with a once in a lifetime experience?
SkyClub Recommendations:
Spectacular – Climb 243 steps to the top of the breathtaking Pyramid of the Sun.
Sea and Sailing – Challenge your nerve and go swimming with majestic (vegetarian) sharks!
Sky – There are 18 dropzones where you can go skydiving in Mexico.
Scuba – Go diving in Cozumel and experience how colorful life is under the waves.
Summit – Hike the Iztaccihuatl – an extinct volcano – for the chance to see Mexico's diverse animal kingdom up close.
Business Class Flights To Mexico, Useful Information
British citizens don't need a visa to enter Mexico as a tourist. There is no clear length of stay, but make sure you have 'proof of moving on' in the form of a plane ticket or sufficient funds. As a tourist, you cannot take part in any volunteer work, so check if you need a visa beforehand.
Mexico has a whopping 68 indigenous languages which can make travelling to remote parts tricky. Spanish is the most dominant language although it is not the official language of the country. English is spoken predominantly as a second language.
Mexican Pesos are used as the main currency and you can easily do currency conversions in major cities.
To get the best cheap Business Class flights to Mexico, simply complete the form on this page or call 0044 207 255 1234 to speak with one of SkyClub's fast and friendly experts.
We will find you special, discounted fares that are not available online. So, by the time you take your business class flights to Mexico, you'll feel happy knowing that you've paid less than the people seated nearest to you! Have a great trip and – if you want to save money – please book with SkyClub.
Further Reading: