The cheapest direct business class flights to Minneapolis from London we found for a client in the past month were for an amazing £2,499 return. To get today's best price simply complete the form on this page and we'll get back to you quicker than you can say Mississippi!
Flight time from London to Minneapolis: 9 hours 20 minutes
Airlines with Business Class Flights to Minneapolis from London: Delta
Airports in Minneapolis: Minneapolis–Saint Paul International Airport
Distance from London to Minneapolis: 4,015 miles
Business Class flights to Minneapolis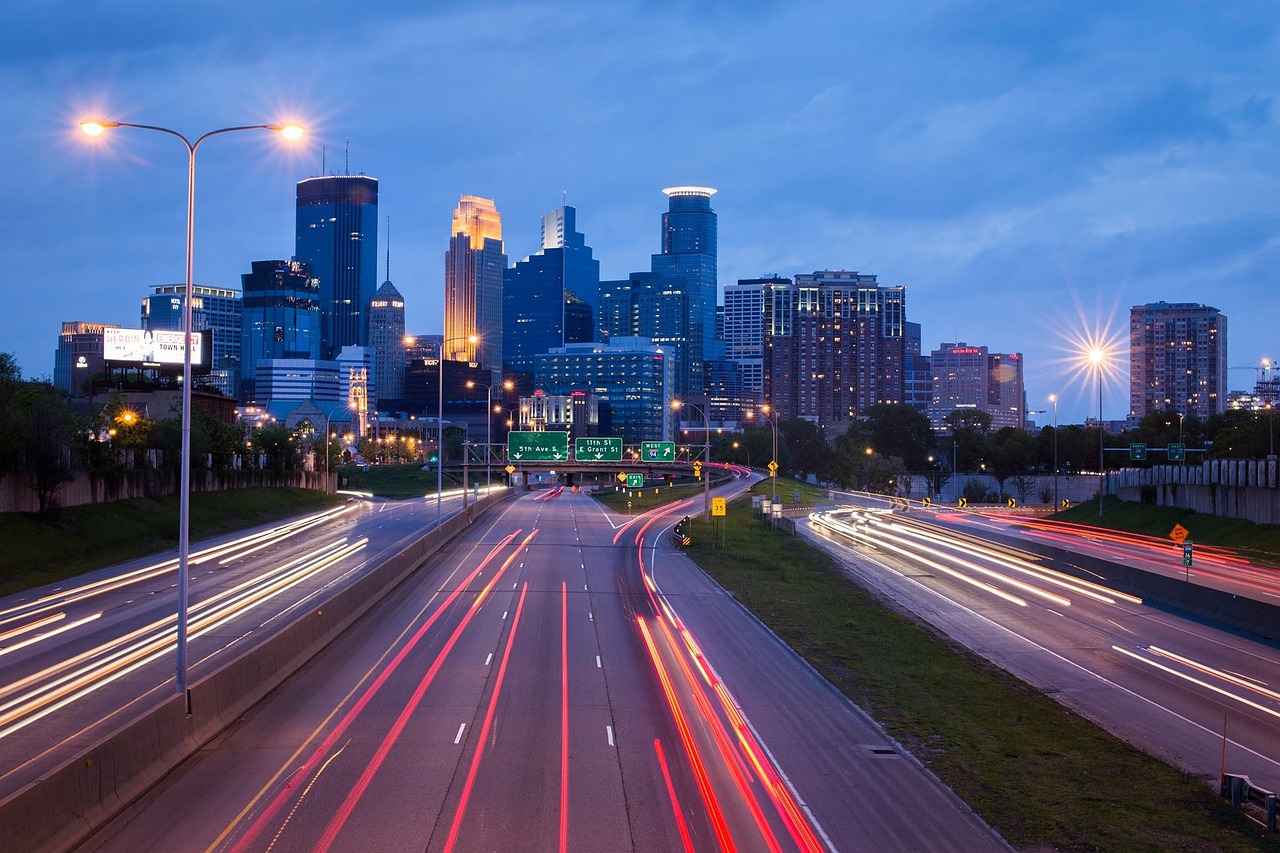 Delta offers a non-stop business class flights to Minneapolis from London Heathrow operated by a Boeing 767, with a flight time of roughly 9 hours and 17 minutes.
Delta One features Business Class suites have full-height doors and privacy dividers between centre seats, ensuring you'll have plenty of alone time throughout the flight. Your suite comes with Westin Heavenly bedding, including an over-sized duvet and down-alternative pillow, along with a complimentary TUMI amenity kit containing Kiehl's Since 1851 lip balm and skincare products. At 18-inches wide the entertainment screen is large for Business Class standards and comes with a noise cancelling headset to block out cabin noise. Every seat has direct aisle access, power sockets and plenty of storage space for personal items such as shoes, headphones and personal devices. Chef-curated meals are served on beautifully designed Alessi service ware, with wine pairings selected by Delta's Master Sommelier Andrea Robinson.
As a Delta One customer you also receive Sky Priority airport club access, Sky Priority check-in, security, baggage handling and premium boarding.
Getting to and from the airport
When your business class flights to Minneapolis touch-down, there are two terminals at MSP: Terminal 1-Lindbergh and Terminal 2-Humphrey. It's best to know which terminal you're flying in and out of, since the terminals are accessed from separate roadways. Getting between the two terminals is relatively easy though as you can catch the free light rail transit service.
Downtown Minneapolis is approximately 12 miles from the airport and taxis cost roughly $39-$49 one way. The distance to downtown St. Paul is approximately 8 miles and taxi fares average $31-$38. Uber or Lyft can be cheaper if you plan on ordering a car from your phone.
Taking public transport is a fast and cost effective way to downtown, since both terminals have Light Rail Transit stations. Trains run every 10 minutes during peak hours and typically every 10 to 15 minutes at other times of the day. From the airport, you can reach Mall of America in about 12 minutes and the Warehouse District in Minneapolis in about 25 minutes.
Where to stay in Minneapolis
Business class flights to Minneapolis would be wasted without a stay in one of the following luxury hotels. If you plan on staying in Downtown Minneapolis, The Loews Minneapolis Hotel is a luxury hotel with newly renovated guest rooms, complimentary Wi-Fi and extensive facilities including 12,000 square feet of function space and a relaxing spa. Business travellers will find the hotel very convenient as it is within walking distance to Fortune 500 companies via Skyway.
Hotel Ivy, a Luxury Collection Hotel offers 136 luxurious rooms and 21 distinctive suites, as well as amenities including a full day spa, fine dining restaurant and state-of-the-art fitness club. The hotel's restaurant Monello serves coastal Italian cuisine from the Campania region, including traditional dishes such asBucatini all' Amatriciana or fresh crudo.
Things to do in Minneapolis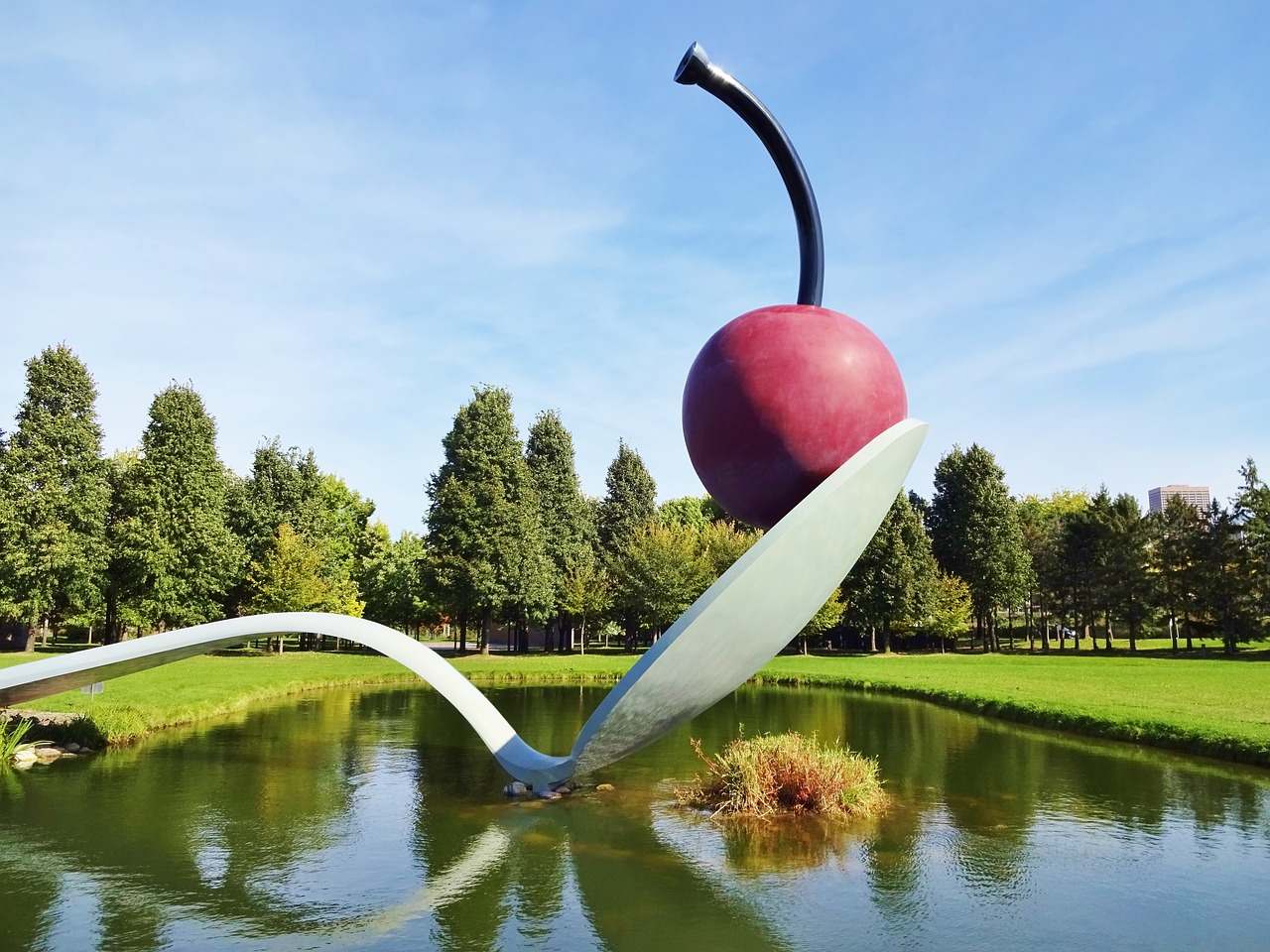 Minneapolis is a city in Minnesota that forms "Twin Cities" with the neighboring state capital of St. Paul. The downtown area is filled with skyscrapers, museums, galleries, theatres and restaurants, while the nearby lakes provide plenty of opportunities to get outdoors. Culture vultures will find several attractions here including:
Walker Art Center – The Walker Art Center is a contemporary art museum with changing exhibitions, as well as dance, theater and music performances. Entry costs $15 per adult except on the first Saturday of every month, when entry is completely free.
Mill City Museum – Built inside the ruins of the Washburn "A" Mill (once the world's largest flour mill) on the banks of the Mississippi River, Mill City Museum documents the history of the flour industry and the city of Minneapolis.
Mall of America – If you're a shopaholic you'll love Mall of America, which is the largest shopping mall in the US, boasting over 500 stores across 2.5 million square feet of retail space. Aside from retail outlets the mall also has an indoor amusement park called Nickelodeon Universe and a Sea Life Aquarium that's home to thousands of sea creatures, including sharks, sea turtles, rays, jellyfish, seahorses.
Minneapolis Sculpture Garden – This 11-acre park is located near the Walker Art Center, showcasing more than 40 works from the Walker Art Center's collections, including the iconic Spoonbridge and Cherry. The sculpture garden is open 365 days per year and has become a popular place for visitors to relax on the grass and enjoy a picnic in the sun.
Chain of Lakes – Chain of Lakes is one of seven districts that make up the Grand Rounds Scenic Byway, an are of green space the encircles the city. The area has plenty of lakeside walking trails and is the ideal place for biking and hiking in the great outdoors. In summertime many Minnesotans flock to the five lakeshore beaches in order to cool off and soak up the sun.
Business Class Flights to Minneapolis, Practical Information
The weather can be quite extreme during winter, so if you don't like the cold we'd suggest you avoid going between the months of December and February. Temperatures can reach -14 degrees Celsius and rarely go above freezing in winter. The summer months are much more pleasant, with July being the hottest month of the year. May, June and September are definitely the best months to visit, when the weather is warm and the humidity levels are lower.
If you're a British Citizen then you can enter the US on a temporary visit for up to 90 days under the Visa Waiver Program. You'll need to apply for an electronic ESTA online before you go. Don't leave it till the last minute because if your application is denied, you won't be able to travel.
To get the best cheap Business Class flights to Minneapolis, simply complete the form on this page or call 0044 207 255 1234 to speak with one of SkyClub's fast and friendly experts.
We will find you special, discounted fares that are not available online. So, by the time you take your business class flights to Minneapolis, you'll feel happy knowing that you've paid less than the person seated nearest to you! Have a great trip and – if you want to save money – please book with SkyClub.
Further Reading: