The best cheap business class flights to New Orleans from London we found for a client in the past month were for an amazing £1,545 return. To get today's best price simply complete the form on this page and we'll get back to you quicker than you can say The Big Easy!
Average flight time from London to New Orleans: 9h 55min
Airlines with Business Class Flights to New Orleans from London: British Airways
Airports in New Orleans: Louis Armstrong New Orleans International Airport
Distance from London to New Orleans: 4,639 miles
Business Class flights to New Orleans
British Airways is the only airline to offer non-stop business class flights to New Orleans from London. The airline operates 5 flights per week out of Heathrow using a Boeing 787 Dreamliner and the journey takes roughly 8 hours 50 minutes.
Club World Business Class features seats that convert into 6ft lie-flat beds and 10.4 inch entertainment screens with noise cancelling headsets. Each seat is equipped with adjustable head rest and lumbar support, as well as power supply for laptops and other electronic devices. When you're ready to get some sleep, just curl up under your luxury bedding provided by The White Company.
Your Business Class ticket with BA also includes lounge access and a complimentary luxury facial treatment or relaxing massage from acclaimed British spa and skincare brand Elemis when you fly through London Heathrow Terminals 3 and 5.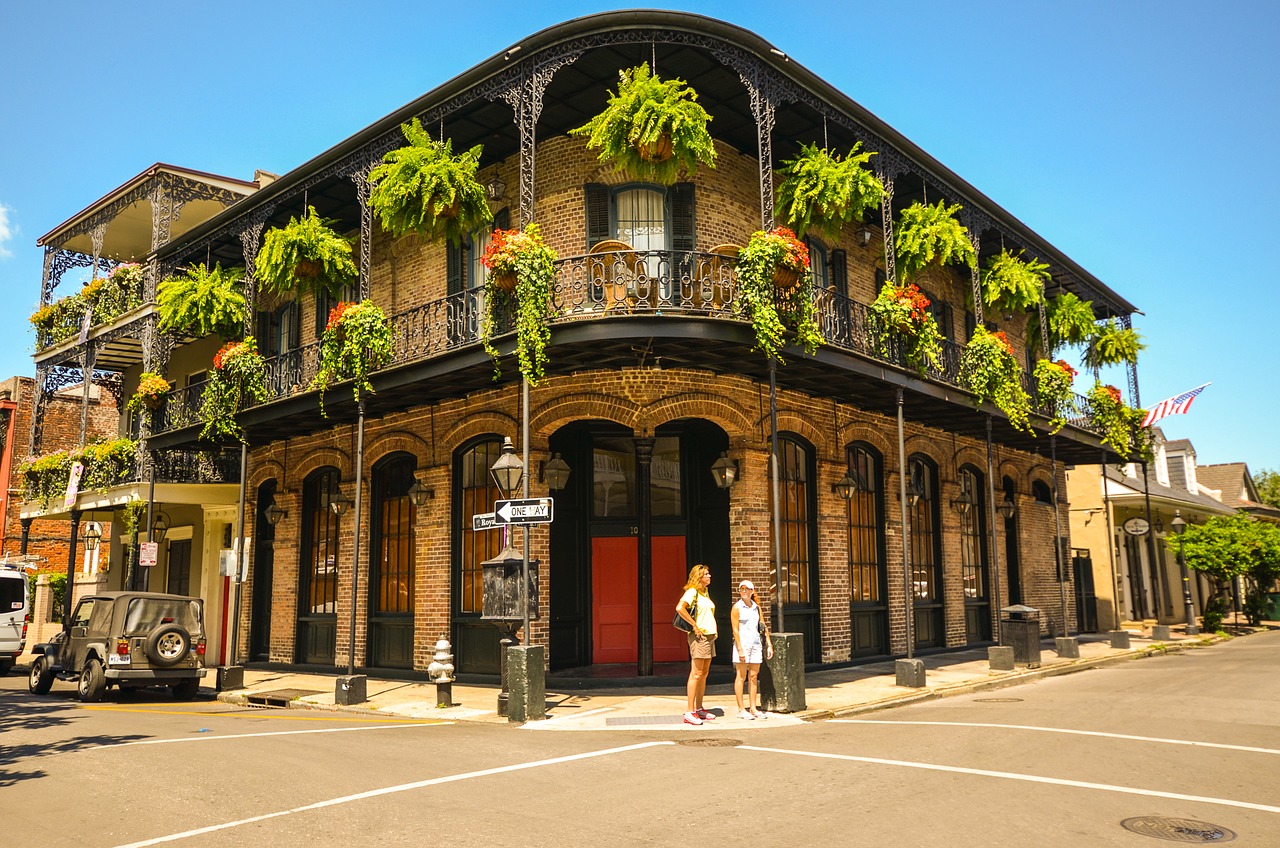 Getting to and from the airport
Your business class flights to New Orleans will touch-down at Louis Armstrong Airport which is located just a few miles west of downtown New Orleans. To a hire a car, visit the Rental Car Facility where you'll find a range of brads including Alamo, Thrifty, Avis and Budget.
Taxis are available on the first level of the Terminal outside of the  Baggage Claim Belts 1 and 14 – just wait in line at one of these booths. A taxi costs $36.00 from the airport to the Central Business District (CBD) or French Quarter (west of Elysian Fields) for up to two passengers. If you're travelling in a group of three or more, the fare will be $15.00 per passenger. Taxis are required accept credit card payments, so you don't have to worry about carrying cash.
If you're not travelling in a group then the shuttle service is slightly cheaper than taxi – it costs around $24 per person one way or $44 per person round trip. Bus is also an option – Jefferson Transit Authority (JET) and the Regional Transportation Authority (RTA) provide nine daily departures to downtown New Orleans.
Where to stay in New Orleans
Your business class flights to New Orleans would be wasted without a stay in one of the following luxury hotels. SkyClub recommends…
The Hotel Monteleone is a hotel in New Orleans that is famous for its Carousel Bar – the city's only revolving bar. The 25-seat bar turns on 2,000 large steel rollers, pulled by a chain powered by a one-quarter horsepower motor, making one full rotation every 15 minutes. Rooms are luxurious and a stay at this hotel puts you just a stone's throw from Bourbon Street in the city's French Quarter.
Hotel Le Marais is also another French Quarter favourite, offering plush beds and upscale amenities including complimentary WiFi. The hotel's trendy French Quarter bar Vive! opens into a charming courtyard, where guests are welcomed with a complimentary cocktail of their choice. Other facilities include an outdoor heated saltwater pool, complimentary continental breakfast and a state-of-the-art fitness centre.
Things to do in New Orleans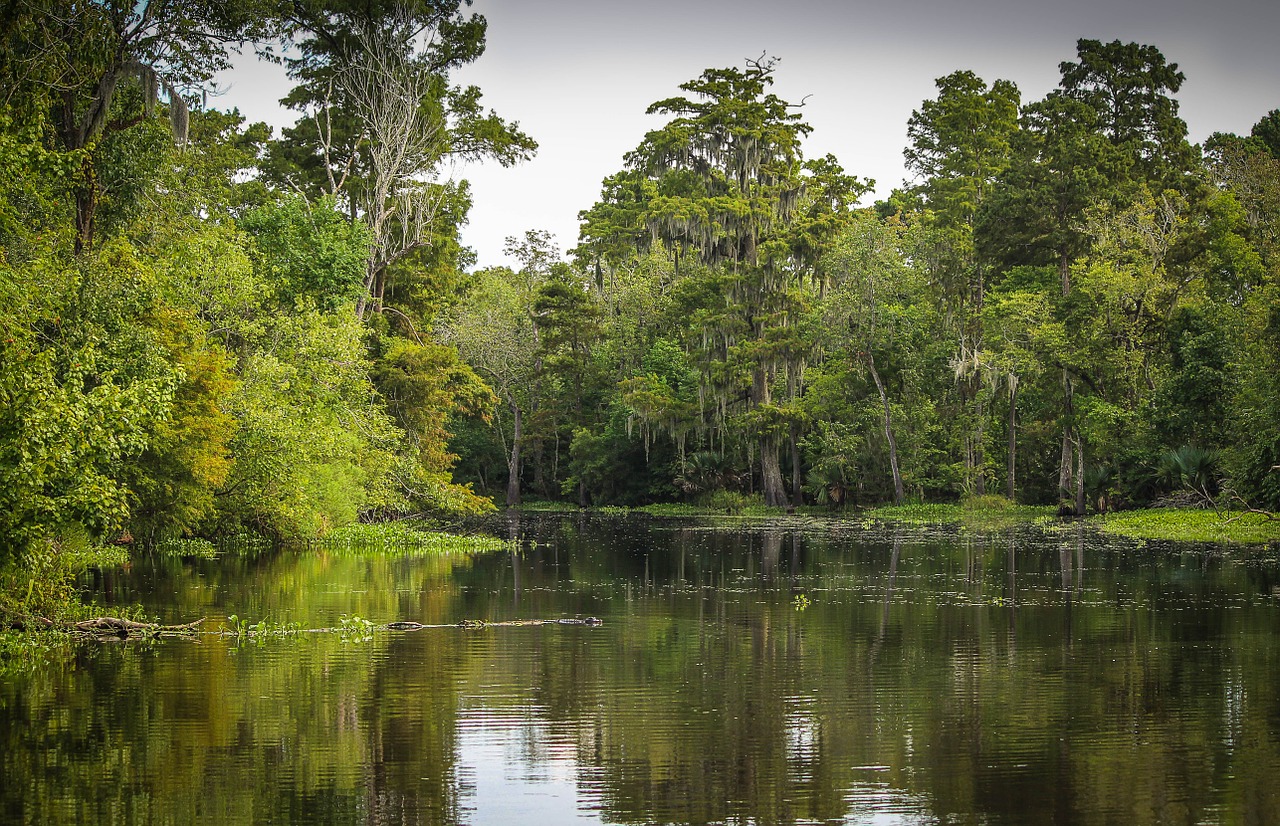 New Orleans is like no other city in the United States. At night time The French Quarter comes alive with the sound of jazz, attracting thousands of tourists who come to party and enjoy the music. Mardi Gras is an incredibly popular time to visit, when locals and visitors celebrate Shrove Tuesday with Carnival parades and colourful costumes. Whatever time of the year you visit, New Orleans has plenty of unique things to see and do, including:
Bourbon Street – Bourbon Street is the most famous street in New Orleans and is packed with bars and clubs. If you get bored of one you can just take your drink with you, as drinking in the street is legal here. Drinks in long, fluorescent green plastic cups are called Hand Grenades and you'll see lots of tourists carrying these as they walk down the street.
Garden District – The Garden District is an incredibly picturesque area filled with historic mansions dating back to the 19th century. It's nice to take a stroll around this neighbourhood then stop for lunch at Commander's Palace, which is known for serving Creole food and jazz brunch in an elegant atmosphere.
Swamp tour – Take a high speed airboat tour through the wild swamps and bayous of the Louisiana coastline, where you can see wildlife such as alligators, snakes, frogs and turtles. There are numerous tour companies who will take you on rides through the swamps and it's definitely an experience you won't forget.
Practical Information
New Orleans experiences a very warm and humid climate a bit like Florida. Summers (June to September) are very hot and sticky, while winters (December to February) are warm and mild, with relatively high rainfall throughout the year. Hurricanes can occur here and although hurricane season officially lasts from June to November, the most popular months for hurricanes are August and September. Always check for weather warnings before you go.
If you're a UK citizen travelling to the US on business or for pleasure you can apply for an ESTA before you go. This permits you to travel to the US under the Visa Waiver Program – just make sure you do this a few days in advance before your flight. The ESTA is valid for 2 years for multiple entries, so if you've previously visited the US you may already have one.
To get the best cheap Business Class flights to New Orleans, simply complete the form on this page or call 0044 207 255 1234 to speak with one of SkyClub's fast and friendly experts.
We will find you special, discounted fares that are not available online. So, by the time you take your business class flights to New Orleans, you'll feel happy knowing that you've paid less than the person seated nearest to you! Have a great trip and – if you want to save money – please book with SkyClub.
Further Reading: