Average flight time from London to Sao Paulo: 11 hours 20 minutes
Airlines flying direct from London to Sao Paulo: British Airways
Airports in Sao Paulo: Sao Paulo Guarulhos and Sao Paulo Congonhas
Distance from London to Sao Paulo: 5911 miles
Business Class flights to Sao Paulo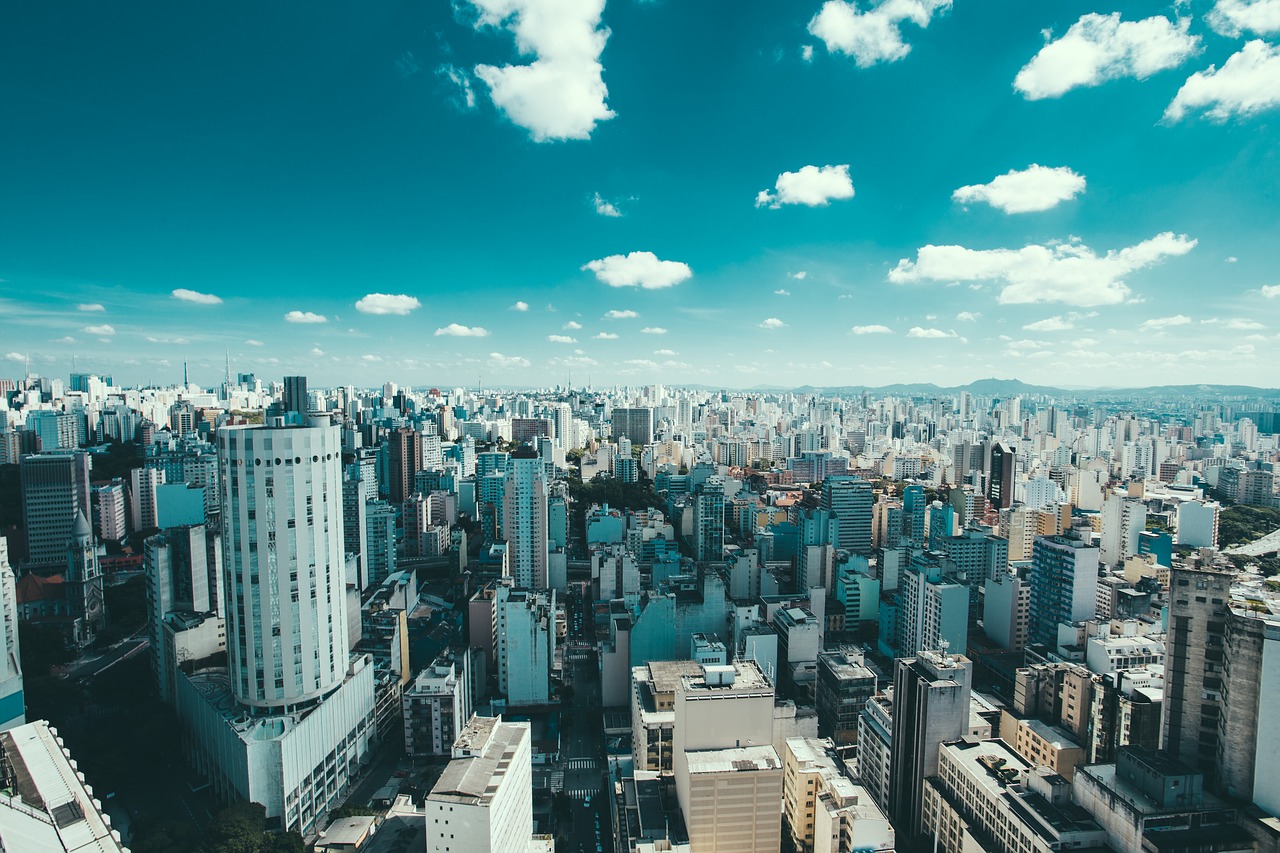 Two airlines fly direct from London to Sao Paulo: British Airways and LATAM. Other airlines, including United, American Airlines and Air France, offer one-stop connections to Sao Paulo.
If you choose to fly Business Class with British Airways you'll be flying in Club World, which boasts lie-flat seats with 10.4″ entertainment screens and power ports at every seat. The airline provides luxury bedding by The White Company to ensure you arrive feeling well-rested, along with an amenity kit containing a super soft jersey eye mask and various skincare products. At the airport you get to skip the queues by enjoying priority check-in, fast-track security and priority boarding, plus you have access to BA's Galleries lounges. Prior to your flight you can also enjoy a complimentary treatment in the Elemis Travel Spa to have you feeling nice and relaxed before your journey.
LATAM's Business Class features seats that recline to a fully horizontal position, becoming in a bed up to 23 inches wide and up to 76,5 inches long. Each seat has a 15.4 high-resolution display, noise-reducing headphones and a USB connection and outlet to charge your personal devices. You'll also be able to enjoy a gourmet menu created by renowned chefs and wines selected by a sommelier who has won the most awards in South America.
To get the cheapest possible fare, speak with a SkyClub representative on 0207 255 1234. We offer fares that can't be found anywhere online, so it's always worth giving us a call first to see what discounts we can offer.
Getting to and from the airport
Guarulhos airport sits about 16 miles northeast of central São Paulo. Taxis between Guarulhos and central São Paulo cost about £55 to £60 one way and the journey can take anywhere between 45 minutes to 2 hours depending on traffic. Guarucoop is the exclusive provider of taxi services from the airport and all cabs have meters.
The metro station nearest the airport of Guarulhos is Tietê (Line 1 – Blue) and there are frequent buses that will take you between the airport and the metro station. There are also buses to Barra Funda (Line 3 – Red), República (Line 3 – Red) and Tatuapé.
Where to stay in Sao Paulo
Located in the heart of Sao Paulo's most upscale neighbourhood, Fasano São Paulo hotel has some of the best views in the city. If you're in need of some R&R, there's an indoor heated plunge pool and a spa with a Cleopatra-inspired bath, where you can enjoy a range of treatments including hot stone massages. Don't forget to book a table at Restaurante Fasano, which is considered the city's best Italian restaurant, and try a caipirinha in the hotel's bossa nova bar.
Another outstanding hotel is the Tivoli Mofarrej – São Paulo, which is just a short stroll from the fashion boutiques of Jardins. This designer hotel is located in the safest district in the city and some of the city's best restaurants are just a short walk away. The hotel boasts the only Anantara spa in the Americas, which is staffed by Thai masseurs trained in Bangkok. Whether you're entertaining clients or just visiting for leisure, the  top-floor Japanese restaurant is well worth a visit, offering 360-degree skyline views of the city.
Things to do in Sao Paulo
Sao Paulo is the largest city in Brazil and one of the most diverse cities in the world. This giant metropolis may not have the tropical beaches that Rio has, but it does have excellent nightlife and plenty of gourmet restaurants to try. If you have a few days to spend in the city, here's what we recommend you see:
Parque do Ibirapuera – Sao Paulo can be loud, chaotic and polluted at times, so if you want to escape the concrete jungle for a while, head to Parque do Ibirapuera – a public park spanning 500 acres. A bit like Hyde Park in London, Parque do Ibirapuera has plenty of pathways where you can walk and bike in the sunshine.
Catedral da Sé de São Paulo – This beautiful neo-Gothic cathedral is located in the center of the city, near the main square of Praça da Sé. It's the largest church in the city with a capacity to hold up to 8,000 people, and boasts a stunning marble interior with stained glass windows.
Pinacoteca do Estado – This is Sao Paulo's oldest art museum, housing Brazilian art from the 19th century through to the present day. Here you'll find a number of permanent exhibits as well as some rotating ones. There's also an on-site sculpture garden and a cafe, so you can stop for a rest and refreshments after browsing the art works.
Mercado Municipal de São Paulo – Who doesn't love a good food market? Sao Paulo's oldest food market dates back to 1933 and boasts around 300 stalls selling everything from vegetables and meats to spices, cheeses and sweets.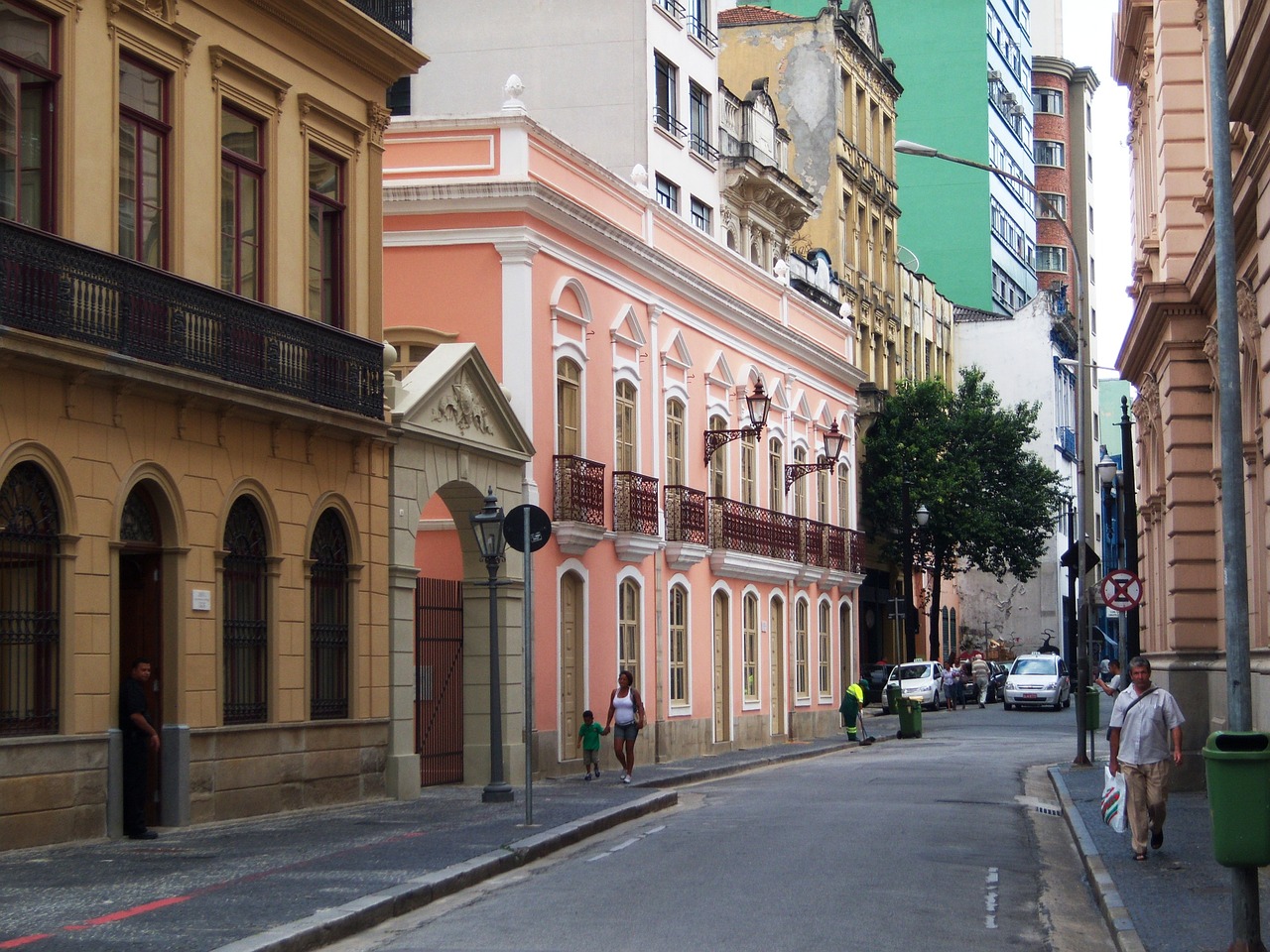 Practical information
If you're a British national travelling to Brazil as a tourist then you won't usually need a visa. Your passport should be valid for a minimum period of 6 months from the date of entry into Brazil.
When it comes to safety, make sure that you familiarise yourself with the geography of Sao Paulo so that you're aware of any risky areas. Pickpockets do operate in Sao Paulo, so keep an eye on your belongings and avoid wearing any expensive jewellery or watches.