Business class flights to Tokyo
The best business class flights to Tokyo from London we found this month were for £1,829 return. To get today's best price simply complete the form on this page and we'll get back to you quicker than you can say "Cherry Blossom".
Average flying time from London to Tokyo: 11 hours 30 minutes
Airlines flying direct from London to Tokyo: ANA, British Airways, JAL
Airports in Tokyo: Tokyo Narita, Tokyo Haneda
Distance from London to Tokyo: 5,949 miles
When taking business class flights to Tokyo, only three major airlines fly there direct, including; British Airways, ANA and JAL. ANA and JAL fly to Tokyo Haneda airport, while British Airways offer direct flights from London Heathrow to both Haneda and Narita airport. 
British Airways Club World features lie-flat seats with 10.4 inch entertainment screens, noise cancelling headsets and in seat power sockets. At Heathrow Airport you'll also benefit from a complimentary treatment in the Elemis Travel Spa, as well as access to the Galleries Lounge, where you can relax and enjoy some refreshments or a glass of wine before your flight. 
ANA's Business Class features a staggered seat configuration, with direct aisle access so you don't have to disturb your fellow passengers when getting up to go to the bathroom. A highlight is definitely ANA's dining experience, which includes meals designed by master chefs, with both International and Japanese options. In addition to wines and champagnes, you can also enjoy high-quality Japanese sake to get you in the mood for your trip. 
On JAL you'll get to experience the airline's Sky Suite, which features as seat that reclines into a fully flat bed, topped with a specially designed "Airwave" mattress and pillows. The food is mouthwatering, with both Western and Japanese options available. Passengers flying First Class or Business Class on flights from Europe can choose from original rice bowls unique to different regions, including the France Bowl, London Bowl, Finland Bowl, Frankfurt Pork Bowl.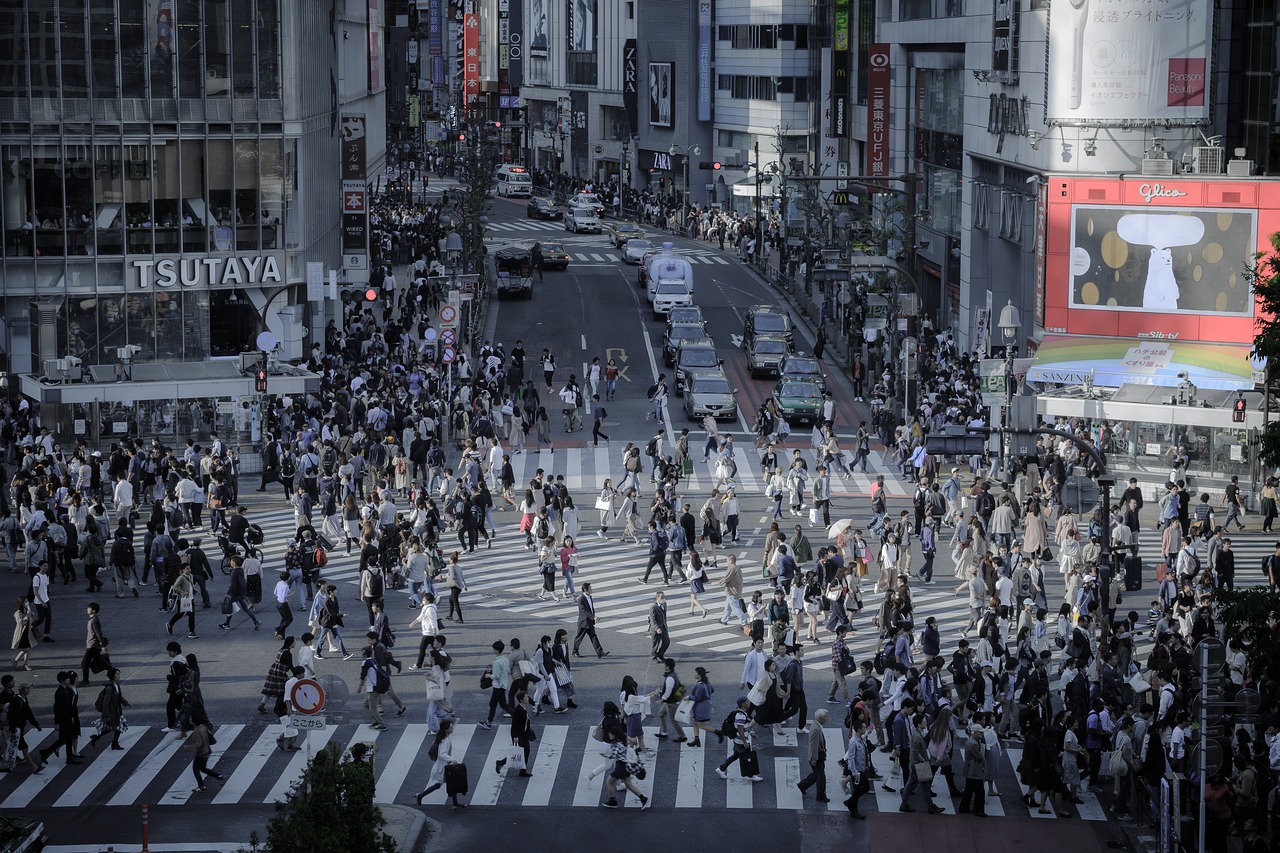 Getting to and from the airport
Tokyo Haneda is located 30 minutes south of central Tokyo and is closer than Narita airport. Upon arrival you can catch a taxi from the 1st floor curbside area or you can catch the train or monorail into the city. The passenger terminal connects directly to the underground Haneda Airport International Terminal Station on the Keikyu Line, and to the 3rd-floor Haneda Airport International Terminal Station of the Tokyo Monorail Line. 
If you're flying into Narita airport then you can hop in a fixed fare taxi or a metered taxi to take you into the city. Fixed fare taxis cost around 16,000-26,000 yen depending on what zone you're travelling to, which is pricey. The quickest and most economical way to get to downtown Tokyo is either by taking the Skyliner Express, which takes 36 minutes and costs 2,470 yen or the Narita Express, which takes 50 minutes and costs 3,020 yen. There are also express buses available, which will take you to Shinjuku and other main stations.
Where to stay in Tokyo
Conrad Tokyo offers 290 luxury rooms and suites with expansive views over Tokyo Bay. The hotel is well located beside Shiodome station and close to Ginza, so you're just a short distance from the city's best department stores and restaurants. Relax and unwind in the hotel's spa, before heading to TwentyEight bar for cocktails with a view of the Tokyo skyline. 
Mandarin Oriental is known for offering some of the most luxurious hotels in the world and the group's Tokyo hotel is no exception. This impressive contemporary hotel is located in Tokyo's Nihonbashi neighbourhood and features plush rooms and suites with floor-to-ceiling windows. The hotel has top notch dining options, including a 'Tapas Molecular Bar' serving molecular cuisine, and a French dining restaurant called 'Sense' that overlooks the glittering Tokyo skyline.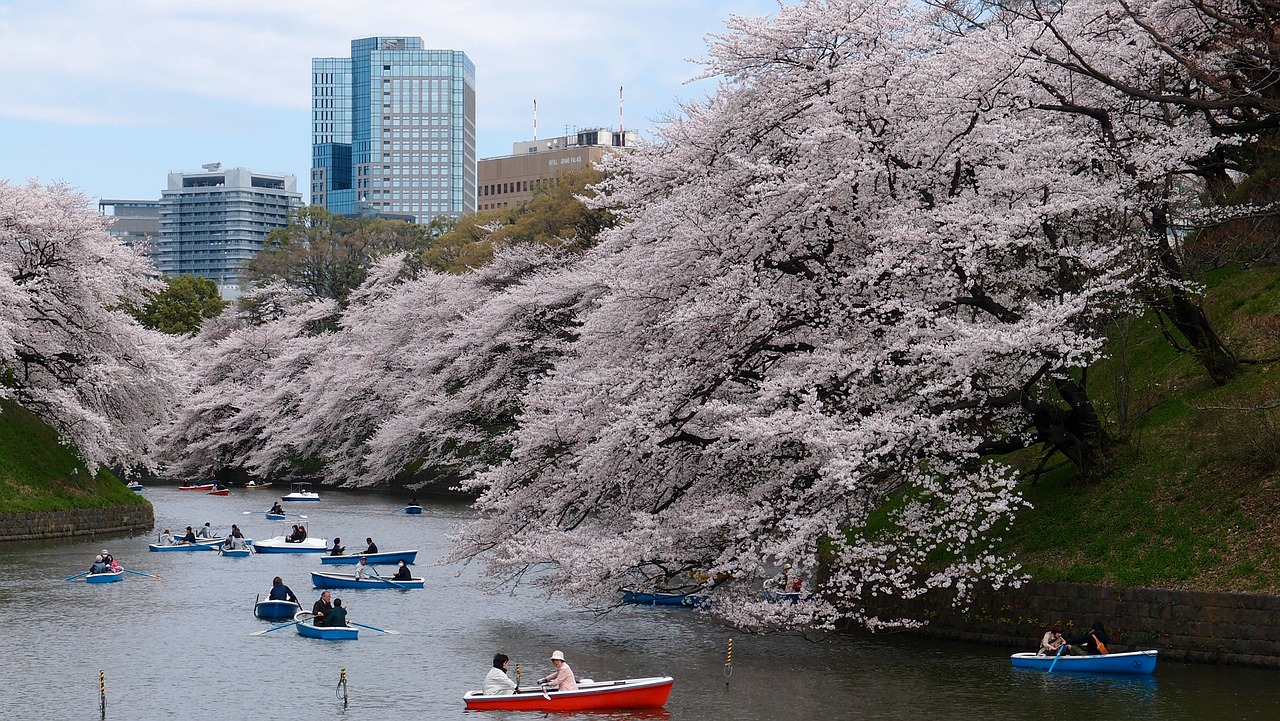 Things to do in Tokyo
Tokyo is unlike any place you've ever been before. It's a densely populated city with neon billboards, crowded pavements, tremendous skyscrapers and futuristic technology. But amongst all the shopping malls and the contemporary buildings you'll also be able to find signs of traditional Japanese culture, uncovering ancient buildings and quaint alleyways, and perhaps even spotting a geisha. The city has so much to explore that it's impossible to see everything, but here are some of the places we'd recommend visiting:
Senso-ji – This ancient Buddhist temple is the oldest temple in Tokyo. The temple's Kaminarimon Gate is the most photographed, featuring a large red lantern hanging from the archway. Once inside you'll find a street filled with souvenir shops so this is a good opportunity to buy some presents to take home.  
Shibuya crossing – The busiest intersection in the world – Shibuya crossing is a must-see in Tokyo. It's the image you imagine when thinking of Tokyo – neon lights, bright billboards and throngs of people all crossing the wide road. You can get a great view of the crossing from the Starbucks on the 2nd floor of the Q-front building, or you can also see it from the windows of the Shibuya train station. 
Tsukiji fish market – Tsukiji fish market is the largest wholesale fish and seafood market in the world. Set your alarm early to watch the live tuna auctions at 5am, or take things a bit more leisurely and head on over for a sushi lunch and to watch the fishmongers selling their catch. 
Ginza shopping – Tokyo has tons of shopping malls and outlets but if you want to shop-till-you-drop then Ginza is the most popular shopping district in the city. The Ginza district is filled with shops, restaurants, art galleries and department stores. 
Practical information
Tokyo has a varied climate, with cold winters and hot, humid summers. Temperatures usually average around 5 degrees Celsius in January and reach about 26 Degrees Celsius in August, so what you pack will depend on the time of year you're visiting. The months of June to September tend to be the rainiest months, so if you travel during this time you may want to pack an umbrella or raincoat. A popular time for tourists to visit is cherry blossom season, when the blossoms bloom towards the end of March and the beginning of April. 
If you have a 'British Citizen' or 'British National (Overseas)' passport, you can enter Japan as a visitor for up to 90 days without a visa and your passport should be valid for the proposed duration of your stay.
The best cheap business class flights to Tokyo can only be found offline with a SkyClub agent. So please complete the online form or call us on +442072551234 and we will find you the best business class deal in town. Thanks for taking the time to read this article, we hope it has helped you.