First Class Flights to Abu Dhabi
Abu Dhabi's reputation as a top class tourist destination has grown immeasurably over the last few decades. Many people come here for sun, sea and beach holidays and do little more than lounge about on the glorious white sandy beaches. Adventurous types can try their hand at the wide variety of water sports, or perhaps even 4X4 off-road driving across the sand dunes. No matter what your tastes may be, you can be sure to be left feeling immense satisfaction after taking a holiday in Abu Dhabi.
Flying First Class from the UK to Abu Dhabi
Most flights from the UK to Abu Dhabi are expected to take somewhere in the region of 7 hours. After this relatively long journey you will finally touch down at Abu Dhabi International Airport, one of the busiest airports in this part of the world. Although the airport looks uninspiring at first glance, it does have a number of facilities, including duty free shopping, cafés and bureaux de change.
There are numerous airlines which provide first class flights to Abu Dhabi. Among the best known flight providers are Lufthansa, Etihad Airways, KLM Royal Dutch, British Airways and Emirates. In order to ensure that you have the best luxury travel experience available it is worth speaking with a local travel agent.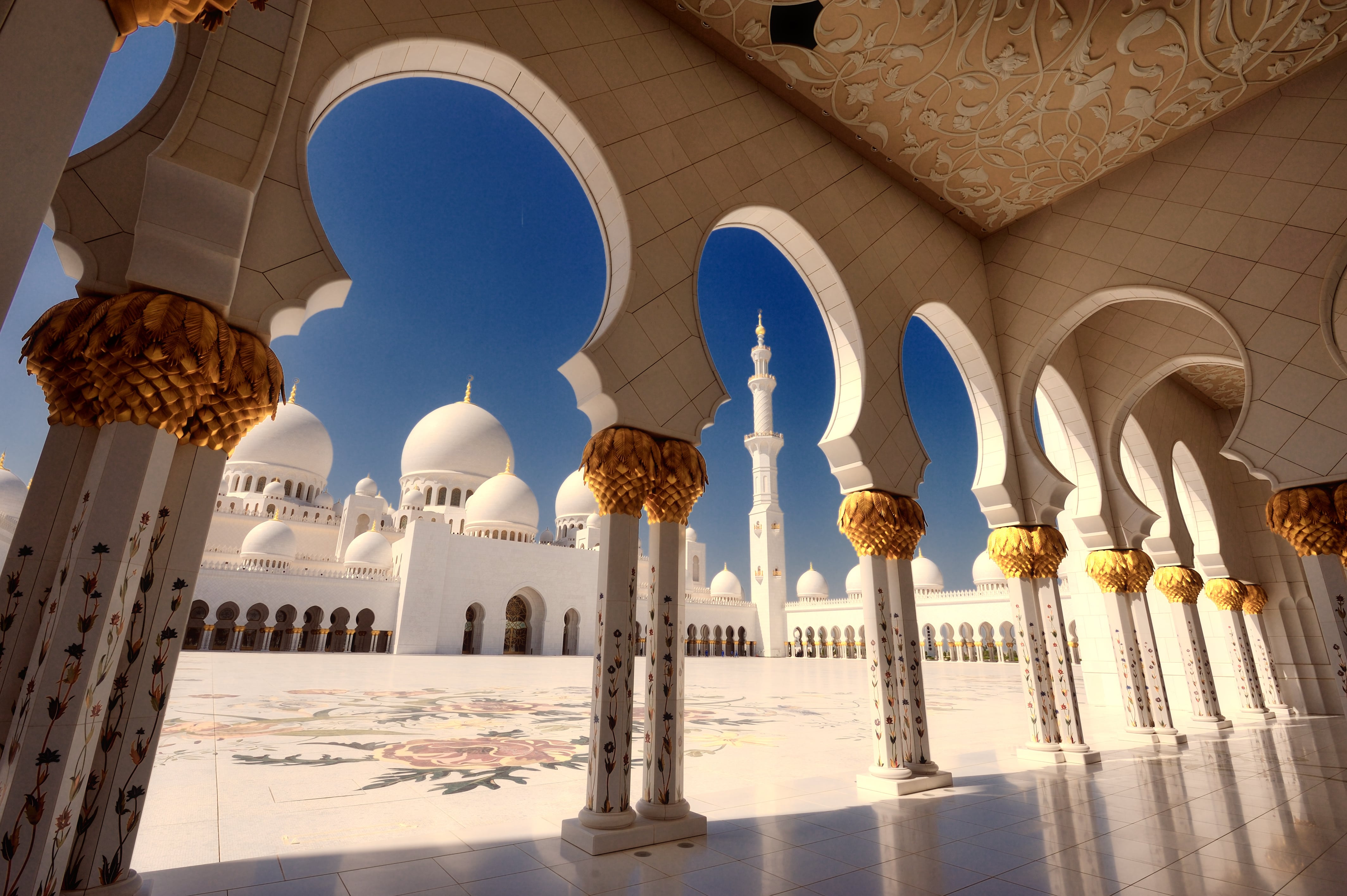 When to Go and Where to Stay in Abu Dhabi
Those of you who are used to the English climate are advised to stay away from Abu Dhabi at any time between June and September, when temperatures can reach up to 50C. It is perhaps more sensible to head to this city during the period from October to April. Temperatures do not usually rise above 35C at this time of year. If you are planning on visiting Abu Dhabi during the winter then it is advisable to pack some warm clothes.
Anybody looking for the ultimate luxury travel experience will be spoilt for choice when it comes to hotels in Abu Dhabi. Undoubtedly one of the finest places to stay is the Al Mahana Rotana Suites, located right in the centre of the city. This place has a business centre, gym, massage room and high speed internet access in all rooms. Alternatively you could stay at the plush Emirates Palace, reputedly one of the most expensive hotels ever constructed. Those of you on a busy business schedule will want to take some time off to have a swim in the private pool, or sample some of the gastronomical delights at one of the 10 restaurants.
Other Useful Information about Abu Dhabi
When it comes to money you will be dealing with the national currency of Dirham, comprised of 100 Fils. In order to get the best exchange rates it is worth visiting one of the private money-changers, found in shopping centres throughout the city. Anybody keen to use credit cards will be happy to hear that they are accepted in most places around Abu Dhabi.
If you are going to be working in Abu Dhabi then it is worthwhile packing your best business suit. It is normally expected that meetings will be conducted in a formal manner. In order to make a good first impression you may want to offer the greeting of 'Salaam Aleikum', which translates into English as a simple 'hello'.