First Class Flights to Miami
Miami is a thoroughly modern city located within the sunshine state of Florida. Many visitors come here to see the fantastic Art Deco architecture and lounge about on the beautiful white sand beaches. Others come to experience the vibrant nightlife in the many bars and nightclubs of the city. Whatever your tastes may be you can be sure to be left feeling satisfied after a first class holiday in Miami.
Flying First Class from the UK to Miami
Flights from London to Miami International airport are expected to take somewhere in the region of 9 hours. You will then have the option of taking a minivan or taxi into the city. Anybody who is staying at a top notch hotel may be able to arrange minibus or limousine pick-up from the airport.
Anybody who is used to luxury travel may be interested in taking a first class seat for their journey over to America. There are a good range of airlines who offer this service, including British Airways, Continental Airlines, Virgin Atlantic and Delta Air Lines. It is a good idea to discuss your individual requirements with a local travel agent prior to making a booking.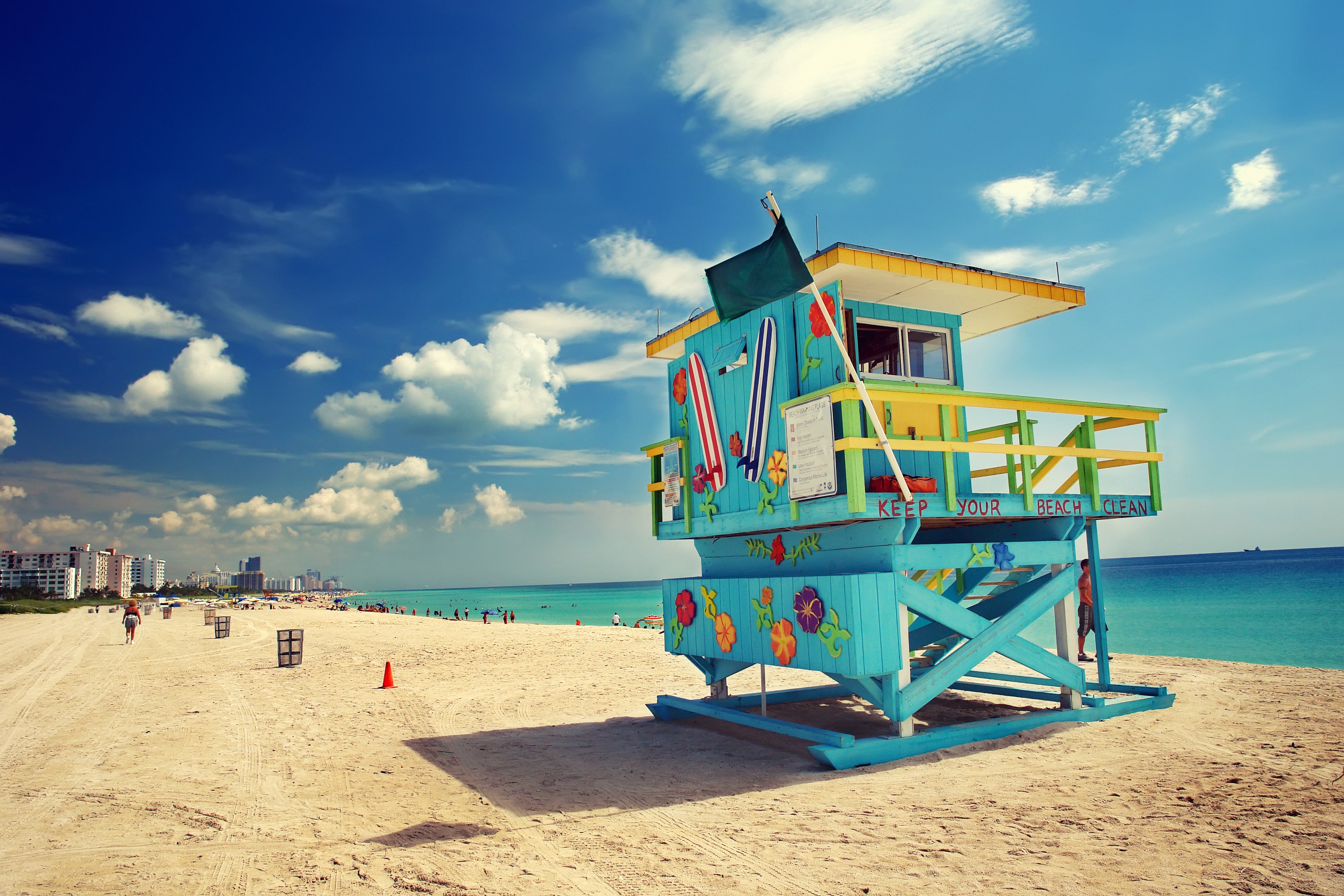 When to Go and Where to Stay in Miami on a First Class Trip
People who don't deal with high temperatures are best off staying away from Miami during the summer months. The majority of travellers choose to visit this city at wintertime, when the Christmas festivities are in full swing. You could even celebrate New Year at the orange bowl, where a special American football game marks the occasion.
There is no shortage of high quality hotels in the city of Miami. One of the most popular places to stay is the Acqualina Resort, where visitors can relax in the spa and swim in the ocean-front swimming pools. You might well enjoy some delicious cuisine at one of the fantastic hotel restaurants.
Another great place to spend a few nights is the Ambrosia Key West, a hotel with a deservedly great reputation. Each of the 19 rooms comes complete with their own private veranda, patio and fascinating local artwork. Anybody looking to splash the cash may choose to stay in a luxury suite, where they will enjoy access to their own full kitchen and Jacuzzi.
Other Useful Information about Miami
As you may well already know, the national currency of America is the dollar and it is comprised of 100 cents. Credit cards are accepted in the majority of places in Miami, as are traveller's cheques. If you should need to go to a bank then opening hours are between 9am and 3pm Monday to Friday.
When on a business trip to this Florida destination it is important to abide by the local customs. It is usual to wear and suit and tie and meetings are normally conducted in a formal manner. In order to make a good impression it is necessary to address people using titles such as Mr or Mrs, until told to do otherwise.