One of the perks of flying First Class is the little extras like amenity kits, which some people like to take home and add to their collection. To update its First Class offering, British Airways has partnered with Liberty London to create a stylish new range of amenity kits, which will appear onboard from January 7, 2017. The slim wash bags feature  carefully chosen prints from Liberty London's textiles archive that have been updated to suit the modern traveller.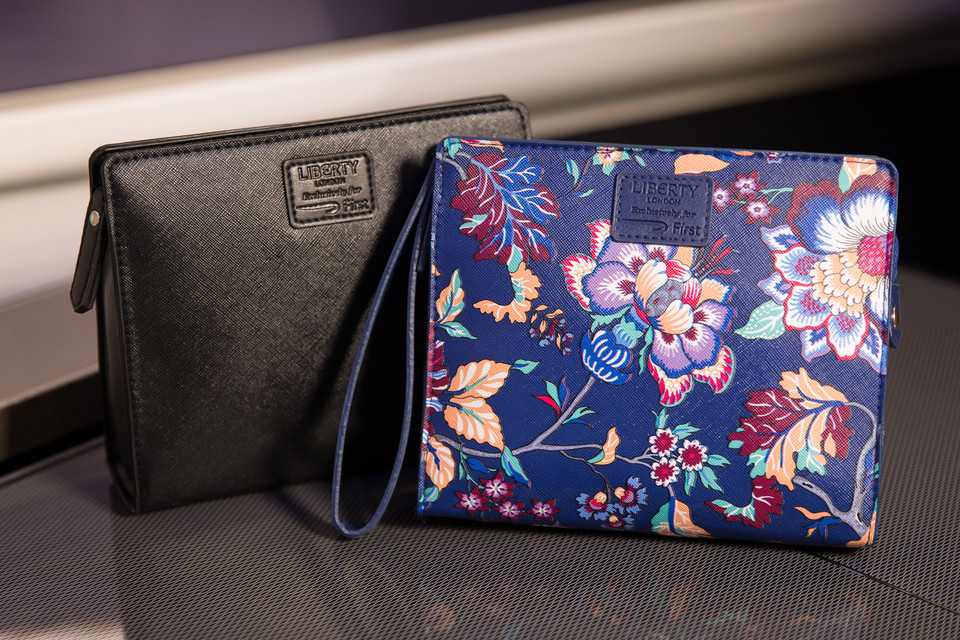 Two new designs for men and women
There are two different designs for men and women that reflect BA's colour scheme: the men's washbag features a black embossed textured exterior with 'Felix Raison' paisley motif lining, while the women's washbag comes in an eye-catching oriental-inspired floral print called 'Christelle'. Inside the bag passengers will find a mixture of Aromatherapy Associates skincare and well-being products, including cleanser, lip balm, hand lotion, deodorant, and a moisturizer. There will also be a dental kit, hairbrush, socks, and eyeshades.
The bags will make their first appearance on the British Airways' A380 Heathrow to Los Angeles route before being introduced on the rest of BA's worldwide network. Throughout the year further print designs will be added to the ranges, so passengers who fly frequently will have the chance to collect different designs from Liberty London's iconic collection.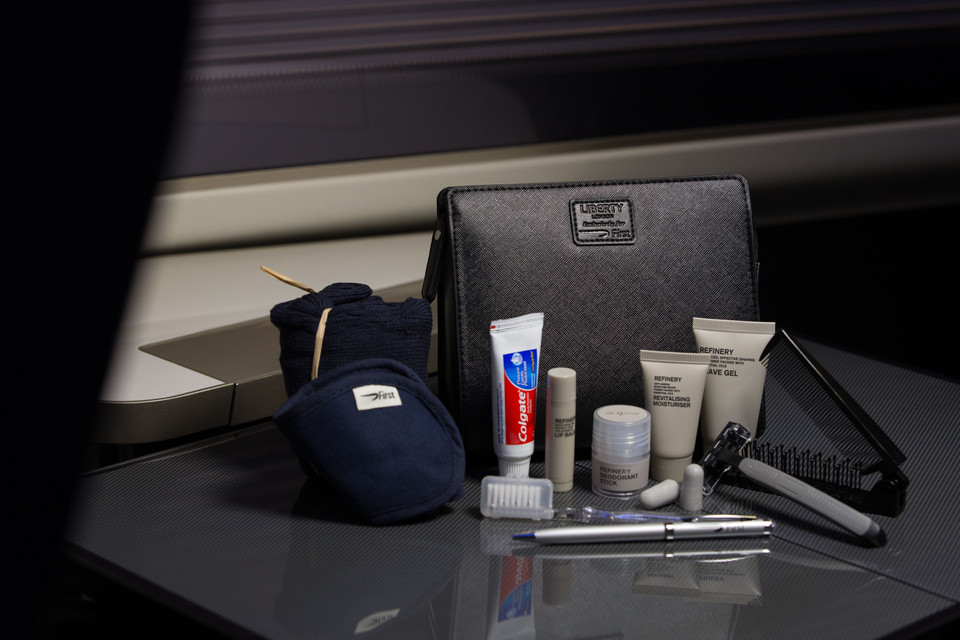 Troy Warfield, British Airways' director of customer experience, said: "Liberty London is an iconic British brand so it's fantastic to work in partnership with them to offer our customers flying in First the very best and most eye-catching washbags in the sky. We're sure that the washbag's contemporary design, featuring some of Liberty London's most beautiful prints, will make them highly sought after and a collector's item in their own right. They perfectly compliment British Airway's stylishly understated First cabin to enhance the travelling experience for our First customers."
In addition to the new British Airways First Class amenity kit, customers can enjoy dedicated check-in desks and Fast Track access to a network of exclusive luxurious lounges around the world – including the prestigious Concorde Room in London's Terminal 5 and New York's Terminal 7. Once on board they have their own private, spacious suite, with a fully flat bed, complete with mattress and a crisp white cotton duvet to sleep during their flight. Or they can unwind watching thousands of hours of the latest movies and TV shows thanks to British Airways High Life Entertainment on widescreen TVs, and enjoy delicious five star in-flight dinning served by attentive cabin crew at 35,000 feet.
To book your First Class seat and take home your very own Liberty London amenity kit, call 0207 255 1234 to speak to a SkyClub specialist.