Emirates is planning to reveal its eagerly anticipated new 777-300ER cabin products at the Dubai Airshow on November 12th, which has First and Business Class passengers very excited. The airline has released further details this week, announcing that its new Boeing 777-300ER First Class product will be launched in Europe starting from December 1st 2017. Passengers will be able to experience the new product on flights from Dubai to both Belgium and Switzerland.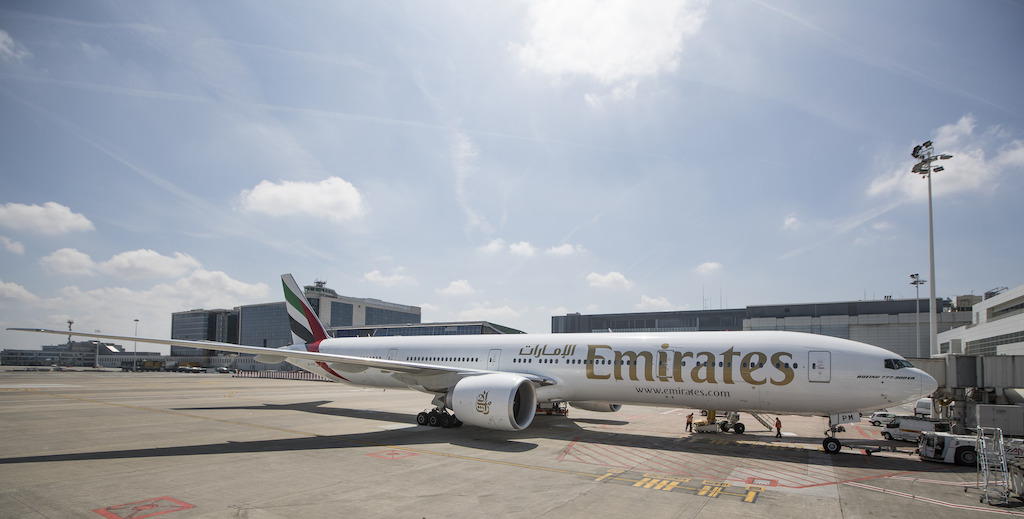 The two new Boeing 777-300ER planes will now feature six private suites in a 1-1-1 layout, instead of the 1-2-1 previously seen on the existing 777 fleet. This means passengers will have more space and privacy than ever before.
Prior to entering commercial service, the first Emirates aircraft featuring these new private suites will be on display at the the Dubai Airshow between 12th and 16th November, with a big product reveal in store.
In addition to the entirely redesigned First Class product, Emirates' new Boeing 777-300ERs will also boast refreshed features in the Business and Economy Class cabins. As for the exact details of the new cabin products, all will be revealed next week. 
Passengers will be able to enjoy the new First Class suites on flight EK083 – one of two daily flights to Geneva. The flight will depart Dubai at 14:50, landing in Geneva at 18:55. The return flight EK084 leaves Geneva at 20:40, arriving back at Dubai International Airport at 06:05 the following day.
Travellers flying to and from Belgium will also be able to try the new product on flight EK183, which leaves Dubai at 08:20, arriving in Brussels at 12:45. The return flight EK184 leaves Brussels at 1435hrs, arriving in Dubai at 00:15 the following day.