Emirates has jumped on the Dreamliner bandwagon by ordering 40 Boeing 787-10 Dreamliners worth US$ 15.1 billion. Up until now the airline has not flown this type of aircraft, instead choosing to exclusively operate a fleet of Airbus A380s and Boeing 777s.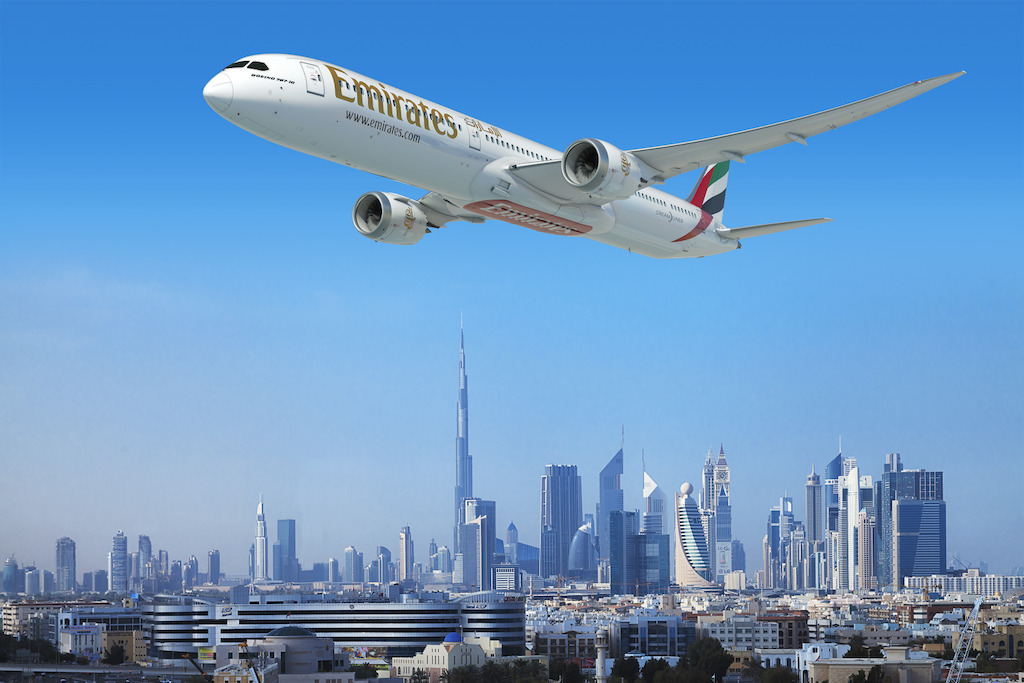 The agreement was signed with Boeing Commercial Airplanes President and CEO Kevin McAllister on the opening day of the 2017 Dubai Airshow.
We won't see the Dreamliner in service just yet though; the first will be delivered from 2022, taking the airline well into the 2030s. Emirates has expressed its commitment to operating the most advanced and efficient aircraft, so the 787-10 – which boasts dimmable windows and improved air quality – is an obvious choice. 
HH Sheikh Ahmed bin Saeed Al Maktoum, Chairman and Chief Executive of Emirates airline said: Some of these will be replacements so that we maintain a young and efficient fleet, and others will power our future network growth. We see the 787 as a great complement to our 777 and A380 fleet, providing us with more flexibility to serve a range of destinations as we develop our global route network."
Emirates is evaluating engine options for its Dreamliner order and the agreement includes conversion rights to switch the aircraft to 787-9s, offering the airline additional flexibility for its future fleet and global network.
The Dreamliners will be delivered in a mix of two and three-cabin class configurations, some with just Business Class and others offering both First and Business Class. The expected overall seating capacity of the aircraft will be between 240 and 330 passengers. 
It is estimated that this new order will create and support over 78,000 additional jobs in US aerospace manufacturing – not only with Boeing, but also with the thousands of other suppliers in the value chain across the US, many of which are medium and small-sized businesses.
Emirates also announced its new Boeing 777 First Class Suites at the Dubai Airshow this week, which have been designed to look like the interior of a Mercedes-Benz S-Class car. Emirates is by far the largest Boeing 777 operator on the planet with 165 777s in service, and with the addition of the Dreamliner, the airline will have committed to future delivery of over 204 Boeing wide-body aircraft.