Finnair has announced it is launching a new business class service concept with a Nordic flair. The airline will update its cabin interiors on the A350, as well as offering a wider range of dining and wine options, served on-demand.
As part of its new concept, Finnair will introduce the classic Finnish tradition "Kahvikutsut"  – a coffee served with seven different treats – on long-haul morning flights departing from Asia. The new coffee service allows guests to sit back and enjoy traditional Finnish treats like Carelian pies, cinnamon buns, coffee cake and traditional Finnish chocolates between the two meal services. 
Passengers will be able to experience the new business class concept from February February 7, 2018, on business flights to Seoul, Tokyo and Shanghai, with a gradual roll-out of the remaining long-haul destinations during the spring and summer.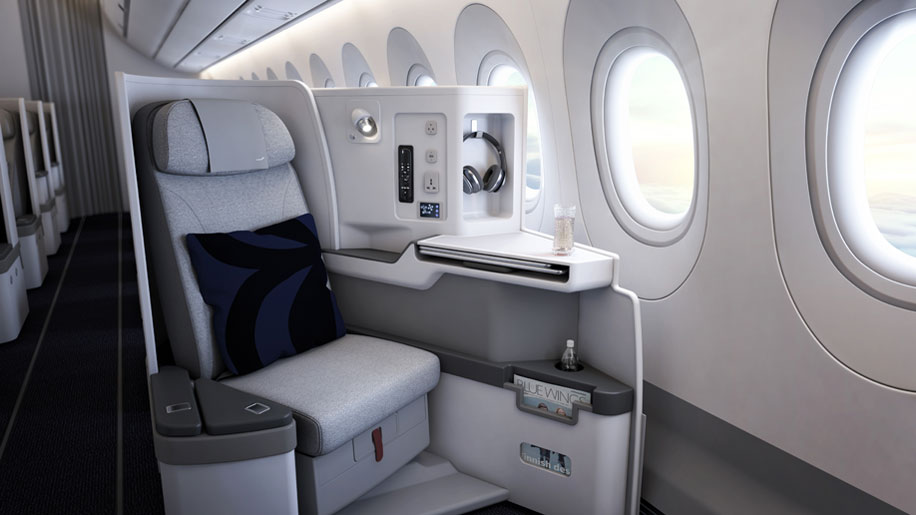 The cabin interior of Finnair A350 aircraft will also be updated with new cabin textiles and amenities, including new simple and stylish seat covers, and pillows, blankets and chinaware with prints from the iconic Finnish design house Marimekko. The interior will have a fresh and modern aesthetic inspired my Nordic homes and landscapes, designed to soothe the senses and clear the mind. 
Piia Karhu, Senior Vice President of Customer Experience at Finnair, says:
"More than ever, our Business Class customers enjoy the opportunity to customize their travel and dining experience. Our objective is to create an unspoken bond with our guests, every time they fly. We have dedicated cabin crew personnel for business class passengers, providing a more individual service, with the aim of setting new standards for comfort and overall well-being onboard Finnair flights."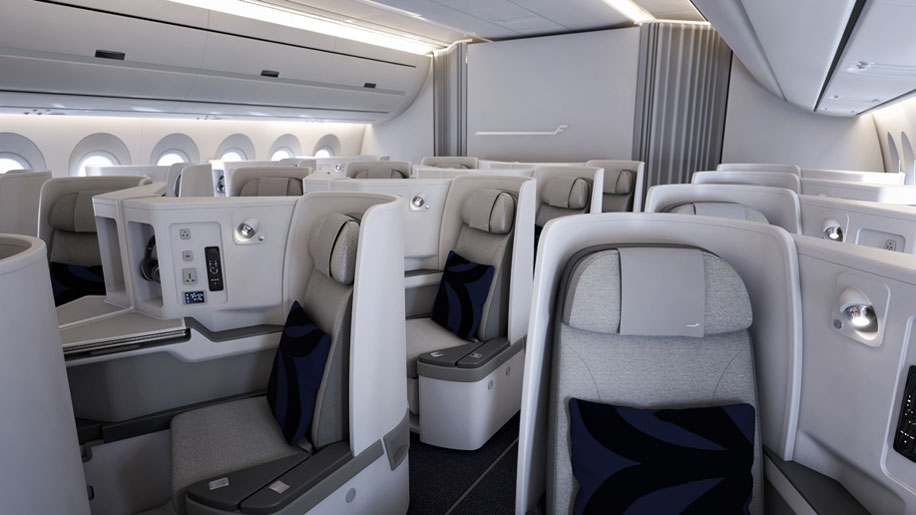 A new Swedish signature chef
Finnair has been working with top Finnish chefs since 2013 and the airline has now partnered with Swedish top chef Tommy Myllymäki to create its signature business class menus. Tommy Myllymäki has been nominated chef of the year in Sweden, is the creative director for five Stockholm restaurants and has represented Sweden with great success in the prestigious Bocuse d'Or competition.  
His winter menu will be served from February 7th on all Finnair long-haul flights departing from Helsinki, with dishes including Jerusalem artichoke with cep mushrooms and pear, and braised ox with celeriac and kale. The summer menu will have more emphasis on seasonal, crisp fresh vegetables to celebrate the freshness of the Nordic summer. 
Tommy Myllymäki, said: "Seasonality is key for me, and I want to bring more vegetables, freshness and different textures to the meals on board."