Hong Kong Airlines has begun its new service to Los Angeles operated by an Airbus A350. LA is the airline's first destination in the United States, with San Francisco and New York to follow in 2018.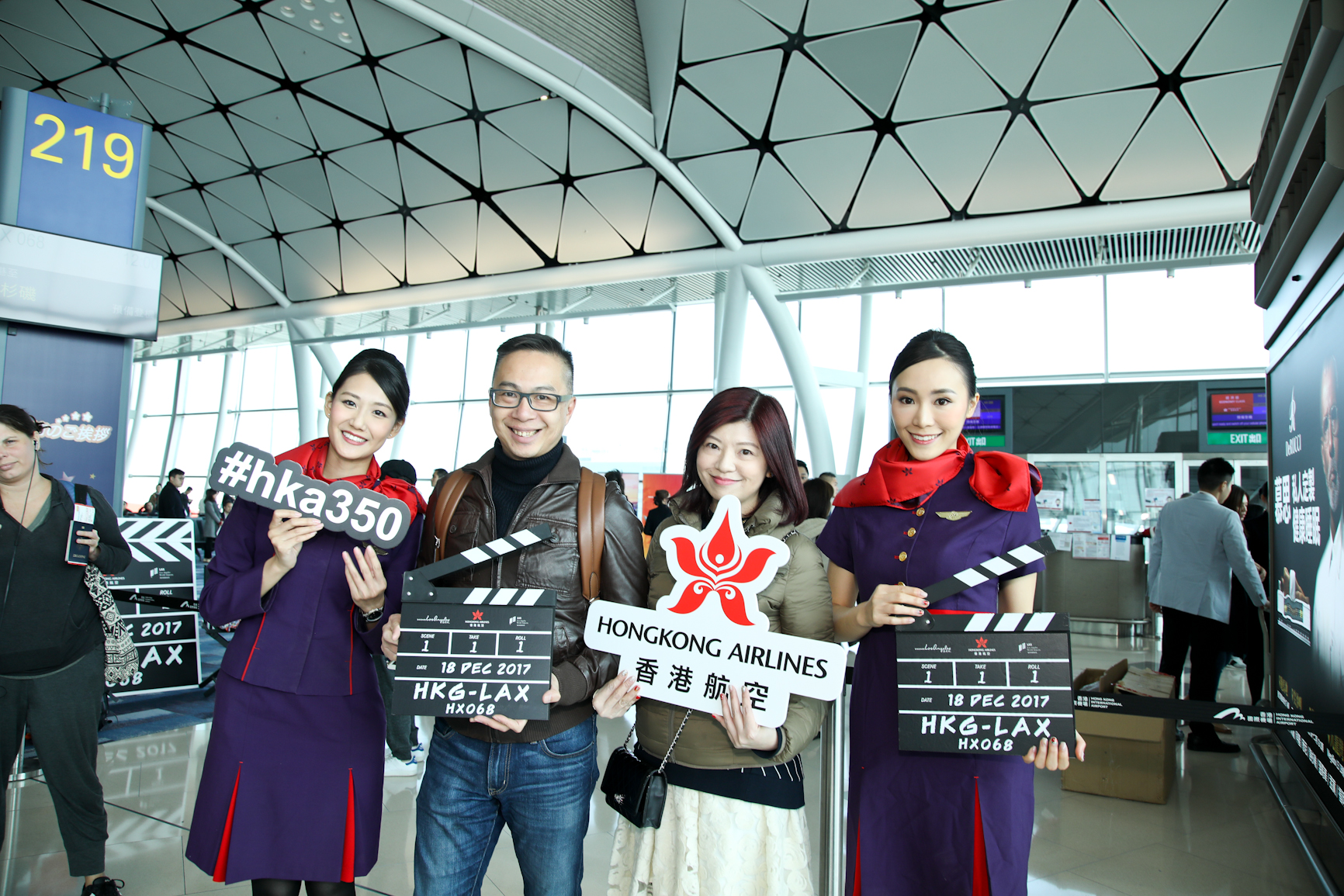 The airline is committed to expanding its services throughout North America and launched a service to Vancouver, Canada, earlier this year. 
Prior to the departure of the fully booked HX068 flight to Los Angeles, Hong Kong Airlines held a celebratory event at Hong Kong International Airport to commemorate the official launch. The A350 features the carrier's latest cabin products, a brand new entertainment system and Wi-Fi throughout the aircraft, of which the first 15 minutes are available free to all passengers. Hong Kong is the first airline to fly the A350 out of LAX. 
Mr Tang King Shing, Vice Chairman of Hong Kong Airlines, said: 
"The launch of our new service to Los Angeles represents another step of our transition from a regional carrier to a global airline. As a popular destination for both leisure and business travel, Los Angeles is also one of the most substantial economic engines within the United States. We are delighted to offer our customers more travel options for flights into Los Angeles."
New tableware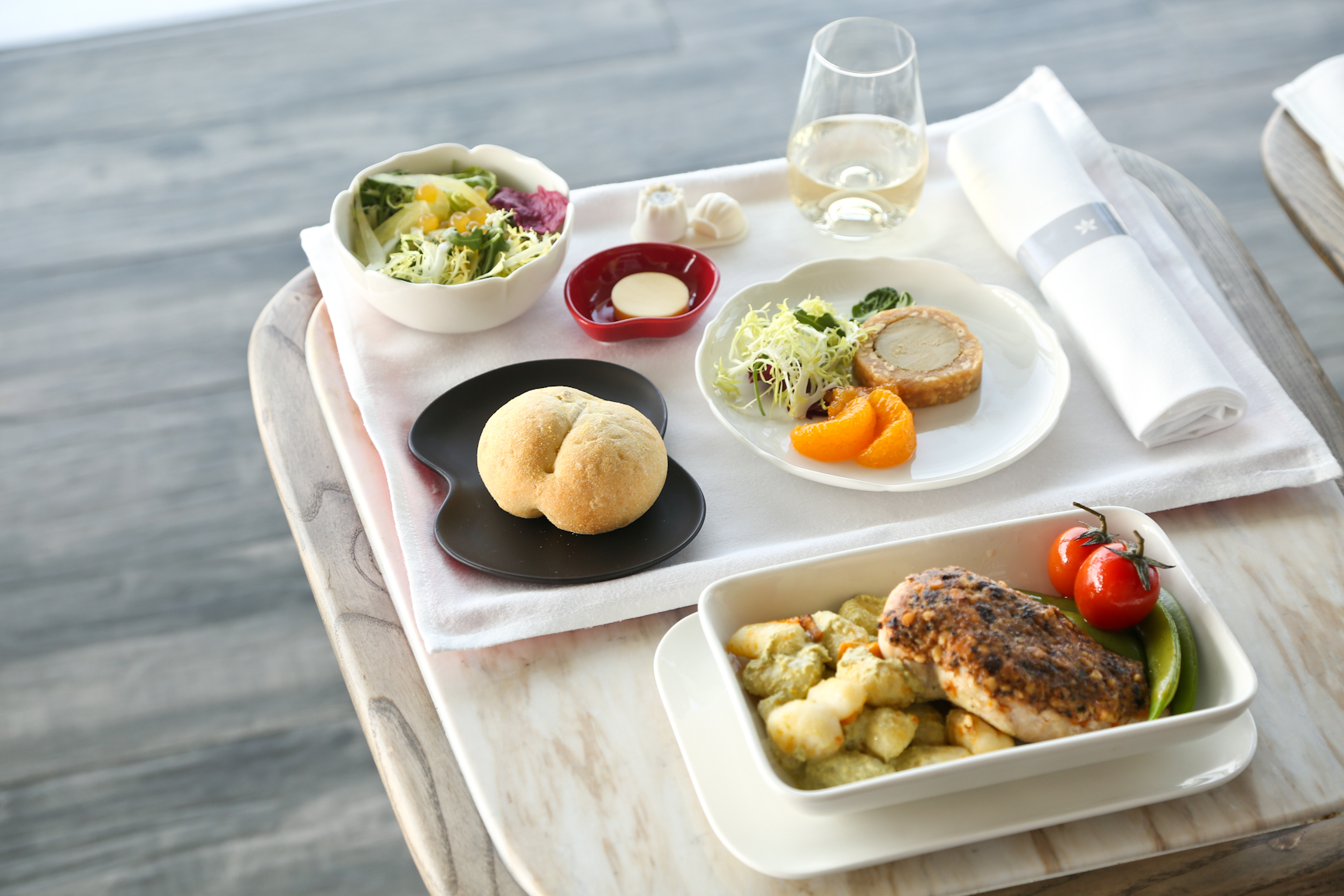 Hong Kong Airlines has also introduced new tableware –  consisting of chinaware, glassware, and cutlery – on the new flights to LA. The airline partnered with award-winning, local homeware design brand JIA Inc. ("Jia") and inflight experience specialists CLIP to develop a new selection of exclusive Business Class tableware that showcases the city's unique heritage and culture.
JIA created a range of tableware with an "East meets West" theme, made from new bone china, stainless steel and glass. Each piece combines Chinese culinary habits with modern accessibility; many of the pieces are Western in style but give a nod to Eastern culture. The designs are inspired by the Bauhinia × blakeana (Bauhinia flower) – seen on Hong Kong Airlines' logo and also the flora emblem of Hong Kong.
 JIA founders Mr and Mrs Christopher and Kay Lin, said: 
"The bowl and appetiser plate bares a distinct resemblance to the shape of the Bauhinia flower's petal, while the design of the red butter dish was inspired by the roundness and smooth shape of seeds. Meanwhile, the dark brown bread plate resembles the shape of a Bauhinia leaf, and the cutlery's sleek and slender appearance evokes memories of the delicate Bauhinia stems."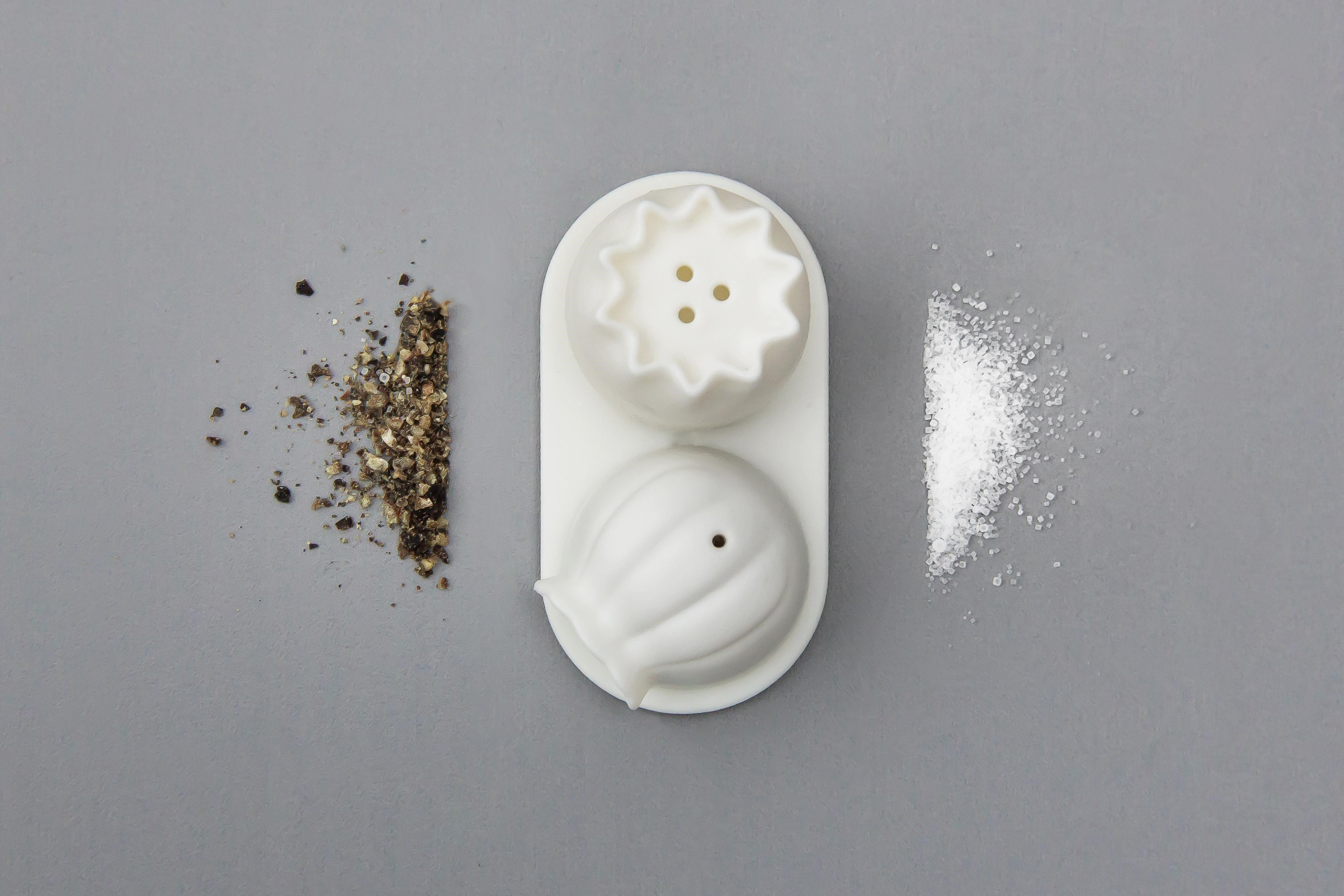 The salt and pepper shakers have been designed in the shapes of popular Dim Sum, Ha Gow (prawn dumpling) and Siu Mai (pork dumpling), making excellent keepsakes to take home. In fact Hong Kong Airlines is actively encouraging Business Class passengers to keep them as a souvenir from the flight.