Spanish airline Iberia has completely refurbished its Velázquez Lounge at Madrid airport. The result is stunning – a 2,500 square-metre space with spectacular views of both take-off and landing runways at Terminal 4.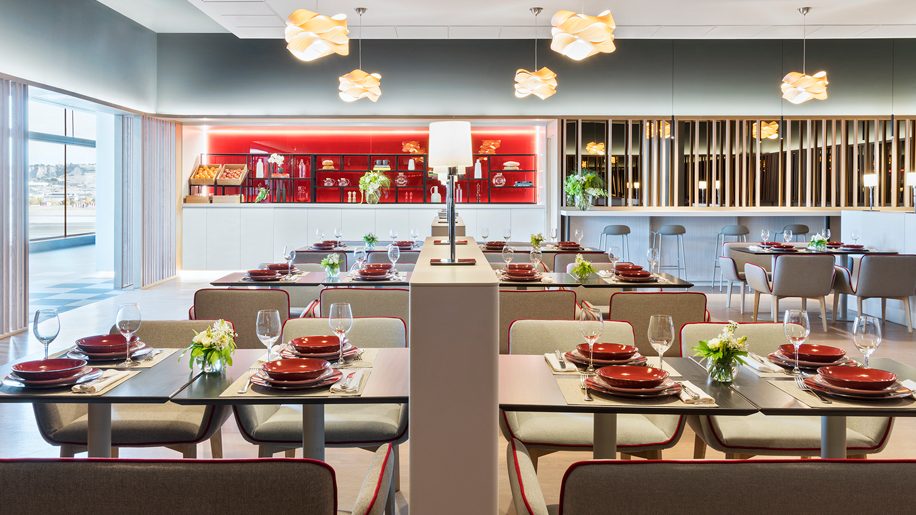 Located in the Satellite building for Madrid Airport T4, the lounge now seats 500 passengers at a time and has been expanded by 25%. Although the lounge is an Iberia lounge, it is also open to Oneworld Sapphire and Emerald elites, as well as business and first class passengers on the following airlines: American Airlines, British Airways, Cathay Pacific, Iberia, LATAM, Qatar Airways, Royal Jordanian and S7 Airlines.
Gabriel Perdiguero, Iberia's Customer and Business Transformation director, says:
"From now on, to rest, to work, to enjoy a refreshment, or calmly wait for your flight to be called have a new meaning; we have made improvements to everything, with special attention to connectivity and food service, for an unrivalled customer experience."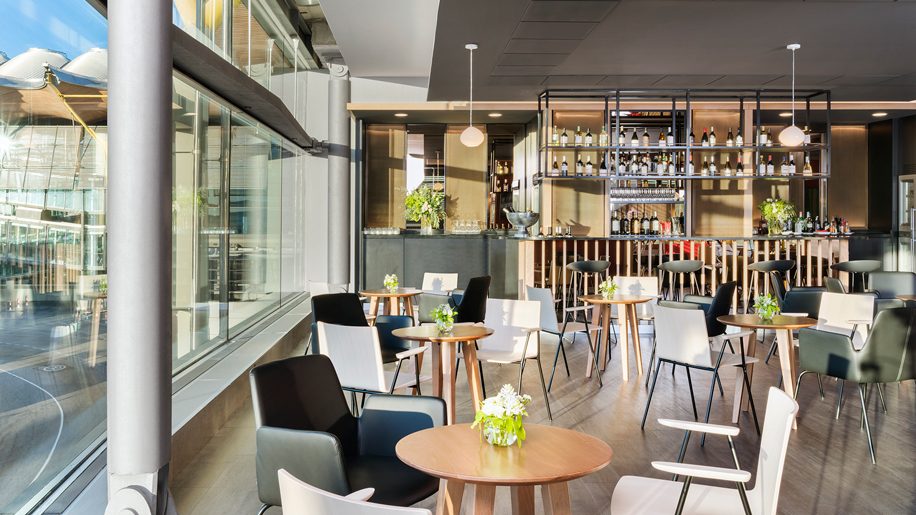 Connectivity has been improved, with USB charging ports embedded in lounge chairs and restaurant tables so that guests can easily charge their electronic devices. There's also an open work area where business travellers can hold meetings while waiting for their flights. 
Over the next few days, touch-screen tablet computers will be installed in the buffet area to supply the latest information about the food and beverage options, along with recommendations for what to eat. 
Food service is the main focus of the the new space, with larger, improved restaurant and buffet areas that adapt to the different times of day and night.
Customers can sit down and dine a la carte, or they can help themselves to food from the hot and cold buffets. Both Spanish and international fare –including sushi—are available and there will soon be a "Health Point", for customers who are seeking wholesome food.
Wine buffs will be happy to note that the lounge has a choice of 22 of Spain's most exquisite regional wines –13 reds, eight whites, and one rosé– also available in the 70 sq.m "vinothècque".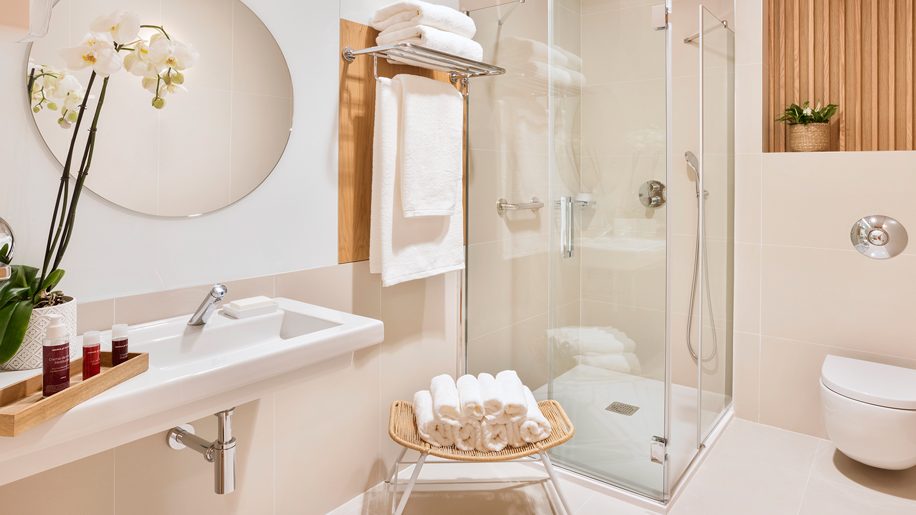 Visitors can freshen up before their journey in the new shower rooms, which feature six "large and lavishly equipped" shower booths. The main rest area features chaise-longues where weary travellers can stretch out and take a nap between flights. 
The lounge also features a kids room with child-sized furnishings and traditional games, plus television and games consoles.