Passengers needing to stop overnight at New York's JFK Airport will be excited to learn that the airport is getting a brand new on-site hotel complete with rooftop pool.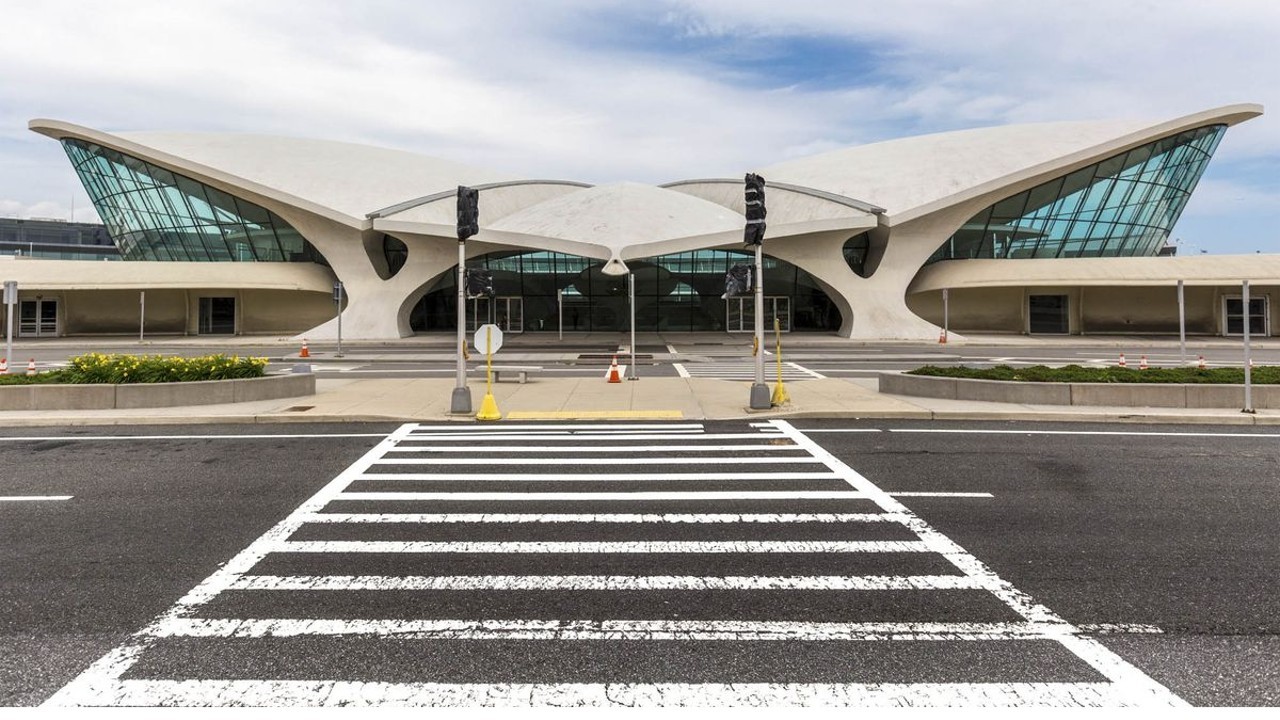 The TWA Hotel, which is set to be completed at the end of 2018, will feature 505 rooms, a 10,000 square foot observation deck, 6-8 food and beverage outlets and 50,000 square feet of conference, event and meeting space. The hotel will preserve the iconic Eero Saarinen terminal, which was built in 1962 but became functionally obsolete the day it opened due to Trans World Airlines going bankrupt. The terminal was closed in 2001 and has remained dark for 15 years, but will soon be restored to its former Jet Age glory.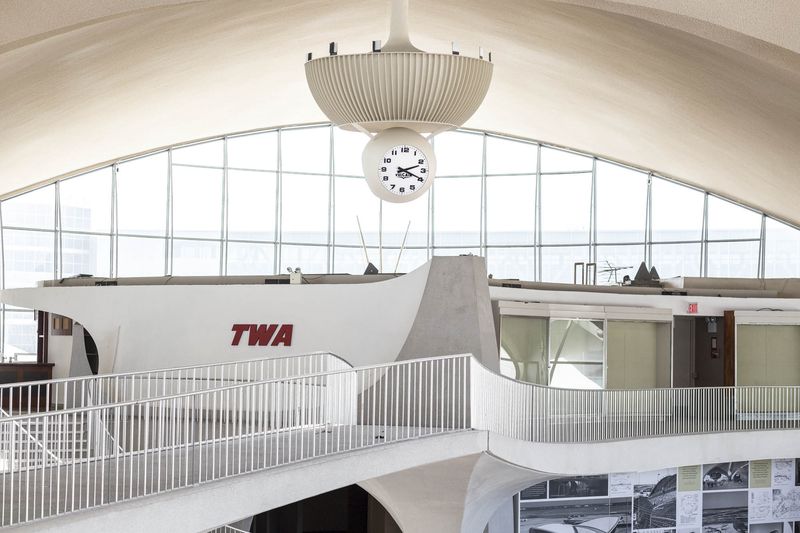 The project includes resorting interiors by Charles Eames, Raymond Loewy, and Warren Platner, as well as building an innovative museum focusing on New York as the birthplace of the Jet Age. The museum will tell the storied history of TWA and the Mid-Century Modern design movement. Other exciting plans include a restaurant inside a rare Lockheed Constellation plane dubbed "the Connie", along with a rooftop pool so passengers can take a soak after a long journey. The lobby can be accessed through the two original tubes connecting it to JFK's Terminal 5.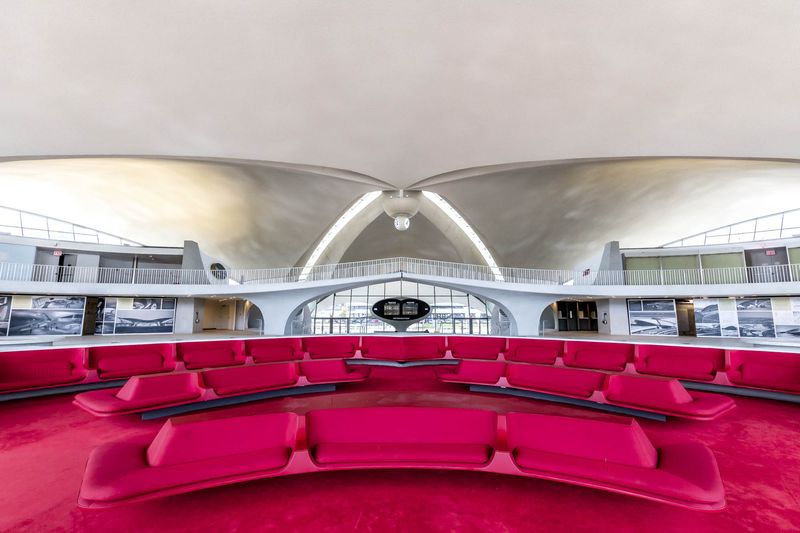 MCR Development, the developer and lead investor of the hotel, is one of the largest hotel owners in the United States, owning over 91 hotels including The High Line Hotel in Manhattan's Chelsea District.
The Eero Saarinen Terminal was designated a NYC Landmark in 1994 and listed on the National Register of Historic Places and the New York State Register of Historic Places in 2005. Refurbishing the TWA Flight Center as JFK's first on-site, full-service hotel will prove to be a game changer for the 56 million travellers passing through JFK each year.