Passengers are now able to experience KLM's new World Business Class cabin on the A330-300. The new product made its debut on the airline's route from Amsterdam to Havana this December.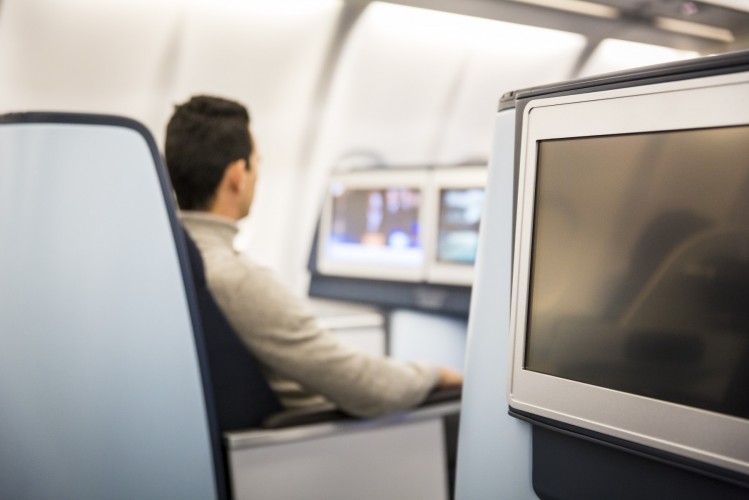 The new seats and interior of KLM's World Business Class were designed by renowned Dutch designer, Hella Jongerius, who used a palate of rich dark hues to create a warmer, feel-at-home vibe. Seats recline into fully-flat beds and are fitted with 18-inch entertainment systems, loaded with HD quality films and a touchscreen navigation menu in 12 languages. Each seat is equipped with in-seat power and a privacy screen to offer extra privacy for guests. Even the carpets have been updated to feature high-quality, sustainable materials, including yarn spun from old KLM stewardess uniforms.  Amenity kits are designed by Jan Taminiau, who created 6 unique comfort bags in 12 different colours, exclusively for KLM. 
Up until now the A330s have featured KLM's older Business Class product, with sleeper seats that only recline to an angle of 175 degrees and do not become fully flat. Now passengers can turn their seat into a bed with a luxury white cotton pillow and blanket. 
The refit of KLM's first A330-300 is now complete and the airline has already begun installing the new cabin on the remaining four A330-300s; the project is due for completion in July 2018. After that KLM will begin to install the new World Business Class on eight A330-200s, with the refits expected to be completed in October 2018.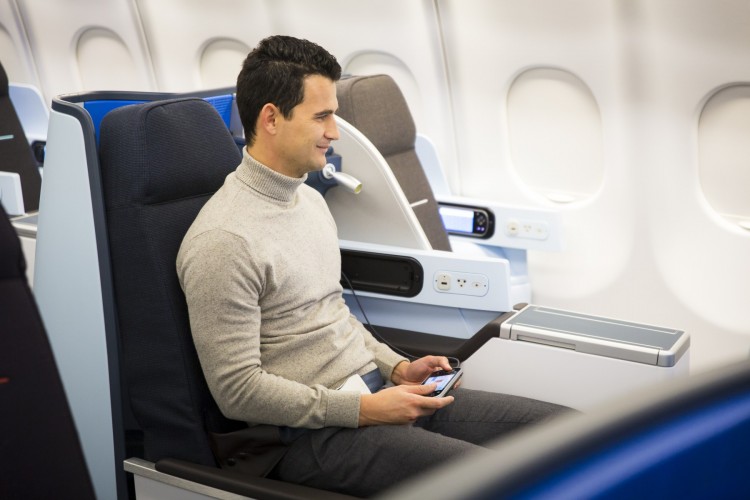 The World Business Class interiors of all the Boeings 747,777-200 and 777-300 have already undergone this transformation. KLM's Boeing 787 Dreamliners already have the new-style World Business Class cabins.