Lufthansa released a Tweet offering a sneak preview of the airline's all-new business class concept, which offers direct aisle access and extra privacy.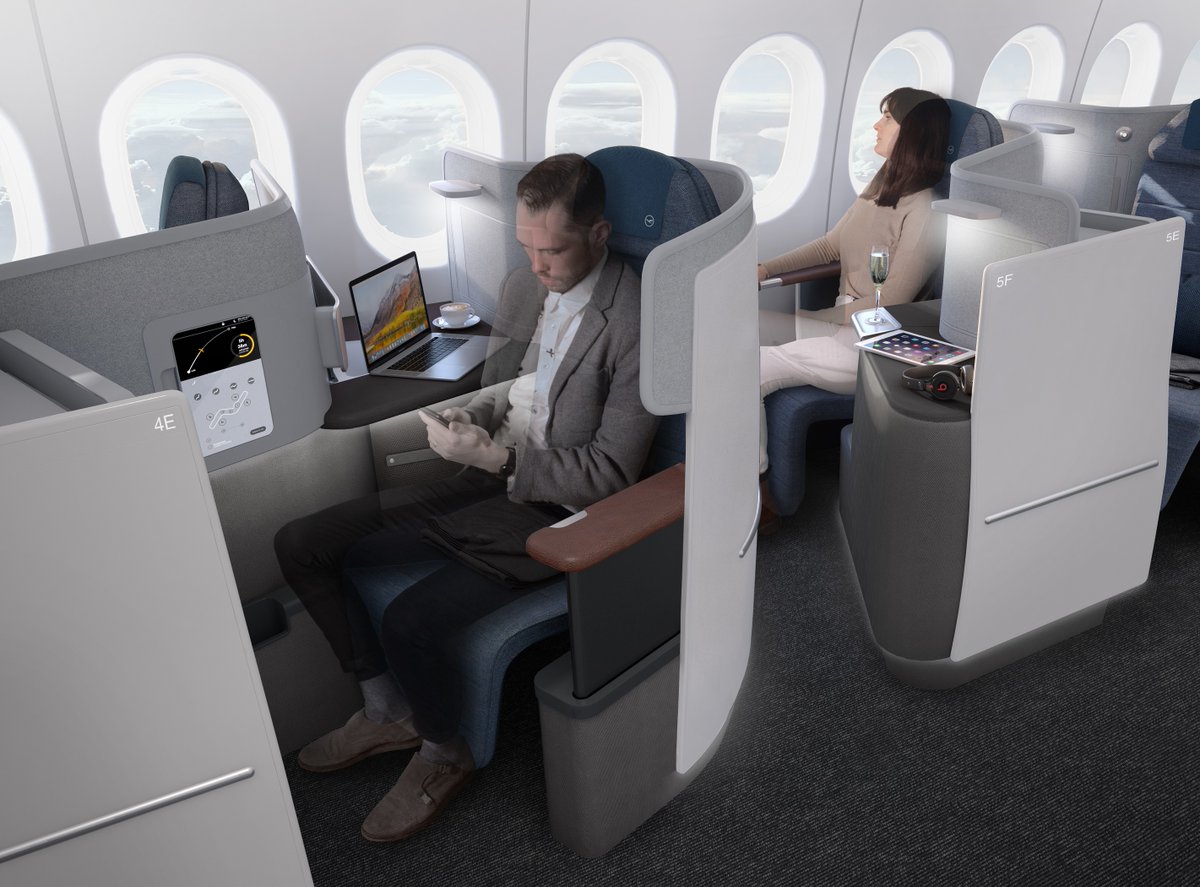 The Tweet read:
"Care for a sneak preview? Here's a rendering of our new business class seat. More privacy & the best sleep! Every seat has aisle access, a special shoulder zone for side sleepers, and larger monitors. Comes 2020 with the @Boeing #777-9! #dreamscometrue"
From the rendering we can see that each seat has a large work surface big enough for a laptop, iPad and champagne, so no need to fold out the dining table in order to work. 
Passengers will have to wait a while though to experience it – the new business class will debut on its B777-9 aircraft from 2020. The airline has a total of 20 B777-9s due for delivery between 2020 and 2025 and while exact details haven't been released, we now know that Lufthansa will offer direct aisle access at every seat, instead of the current 2-2-2 configuration. This means passengers sitting in the window seat will no longer have to disturb the person next to them when getting up to go to the bathroom. 
Lufthansa is also expected to release a new app, which will let passengers use their smartphone or tablet to control the seat.