Lufthansa revealed its new A350-900 aircraft with a light show and an official unveiling ceremony in the Lufthansa Technik Hangar. The first aircraft was christened after the city of Nuremberg in the presence of over 2,000 guests. 
The first A350 entered service on the Munich to Delhi route and soon Boston will receive the new aircraft in mid-March.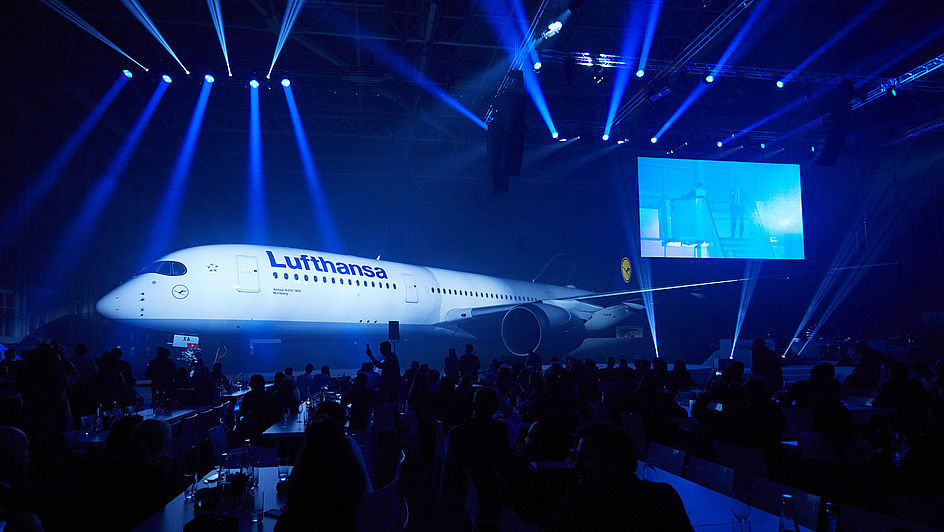 The A350 has room for 293 passengers – 48 in Business Class, 21 in Premium Economy and 224 in Economy Class. In order to ensure passengers arrive feeling fully rested, Lufthansa has introduced 24 different lighting scenarios to fit with day and night-time biorhythms.
Unlike the Lufthansa Dreamliner there's no First Class cabin on this aircraft – instead there's a Premium Economy section and Business Class cabin with 2-2-2 seating arrangement. This is slightly different to other airlines, since most opted for a more spacious 1-2-1 configuration. There's no direct aisle access on the Lufthansa A350, but customers are at least treated to a seat that reclines into a horizontal sleeping surface measuring 1.98 metres in length.
The Business Class cabin is split into two separate parts, with rows 1-6 towards the front of the cabin and rows 7 & 8 behind the main entrance area in front of Premium Economy.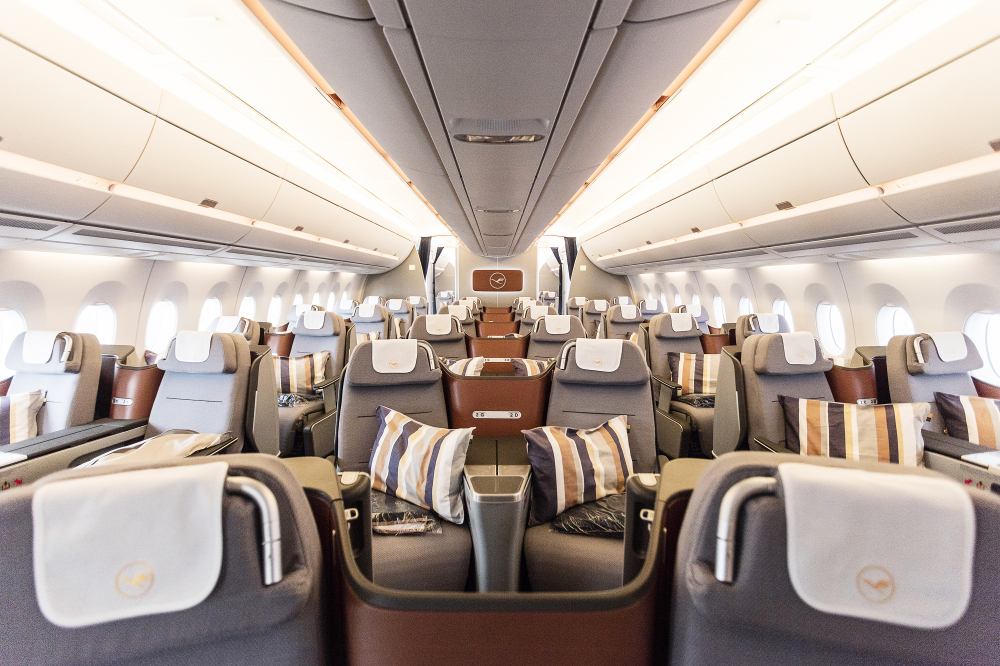 A new addition to the A350 Business Class cabin is the "self service bar", which is stocked with snacks and drinks so that passengers can help themselves during the flight.
Guests are provided with a Reisenthel amenity kit, Bose noise cancelling headphones, a colourful pillow and a high quality luxurious blanket.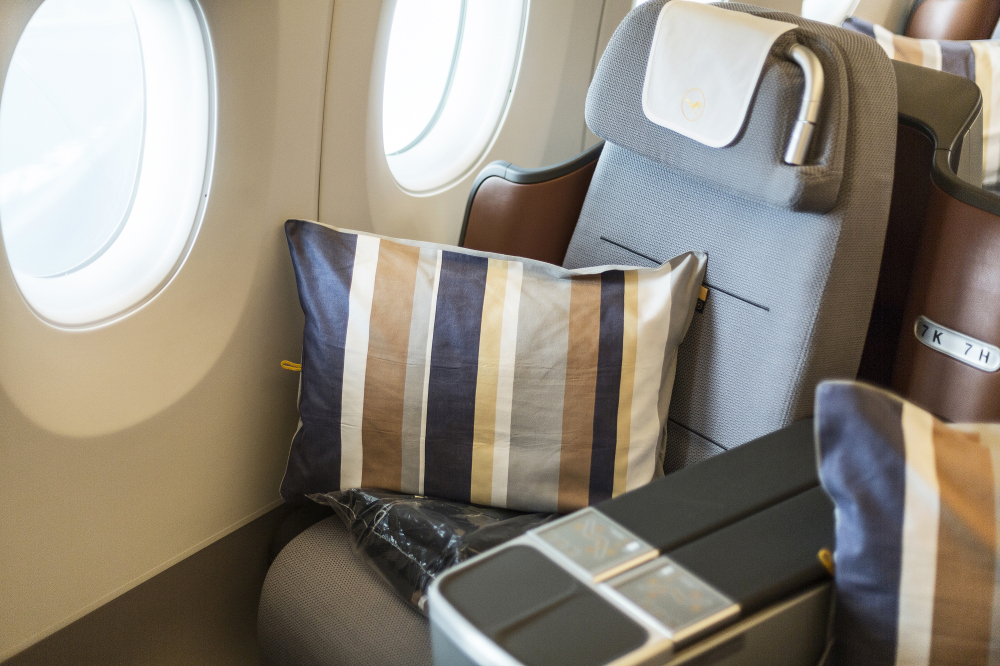 To try Lufthansa's A350 Business Class for yourself on flights to Delhi or Mumbai, simply call SkyClub on 0207 255 1234 for the best fare.