Philippine Airlines has become the latest airline to take delivery of the Airbus A350. The carrier received the first of six A350s on order in a special ceremony held at the Airbus Delivery Center in Toulouse, France.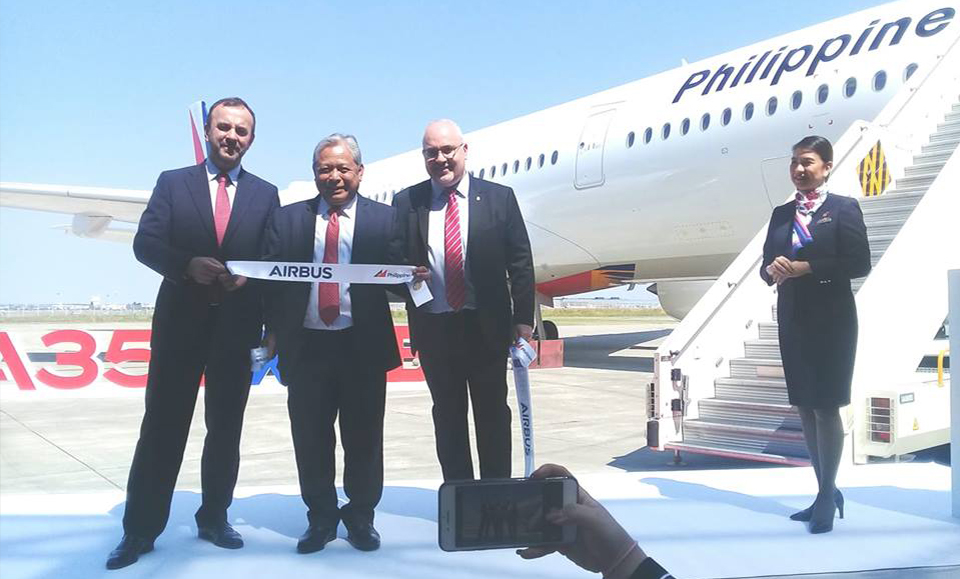 PAL President and Chief Operations Officer Jaime J. Bautista accepted the A350 in front of airline and media guests, following a special dinner at the Toulouse Museum of Modern and Contemporary Art.
Mr.Bautista said, "I am proud and happy to welcome the Airbus A350 fleet to the PAL family. The aircraft is a game changer in the industry with their greater range, lower fuel burn emissions and lower operating costs.
This aircraft utilizes advanced technology and top-notch design for improved operational performance and will be assigned to premium routes and will thus address the need for comfort, convenience and efficiency."
The new A350 will enable PAL to fly nonstop almost halfway around the world on the longest routes ever to be served by a Philippine carrier.
Flights to the U.S. and Europe will get a major boost, with the A350 being deployed on the nonstop Manila-New York JFK and Manila-London Heathrow routes by the end of October 2018.
As more aircraft enter the fleet over the next 12 months, routes to other points in North America and/or Europe are expected to be switched to A350 services. Possible routes include Seattle, Chicago and "a point in Western Europe".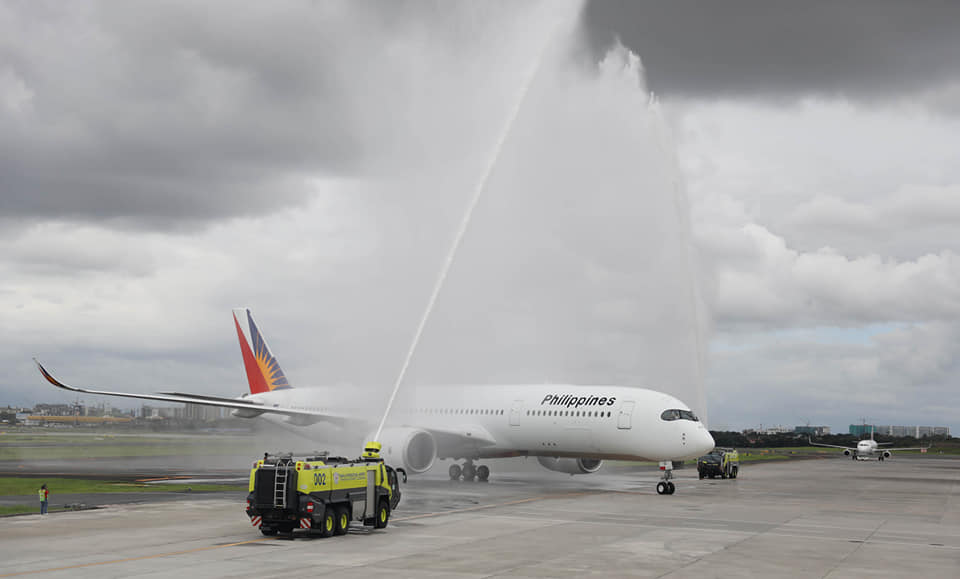 PAL has chosen a Business Class cabin with 30 seats arranged in a 1-2-1 configuration, so that every passenger has direct aisle access. Each seat is 24 inches wide with a pitch of 44 inches, and reclines to a fully flat bed measuring 78 inches in length. Seats also have an adjustable air cushion to adjust seat firmness, lumbar massage feature, additional storage for personal items, power ports and augmented reading lights.
In all cabins passengers can enjoy personal TV screens with dual screen functionality, meaning they can pair their screens with their mobile device via the myPAL Player app. They can then use their device to select media content or track the flight's progress through the Flight Map. Wi-Fi service is offered free for all passengers (subject to time and volume caps) and there are "affordable renewal plans" should they exceed those limits.
PAL's A350 also features special LED mood lighting to help  passengers adjust to changing time zones.