Qantas is to offer the world's first regular direct link between Australia and Europe, introducing a non-stop flight from London to Perth in March 2018. Spanning 14,498km, the flight will take approximately 17 hours, making this the shortest and fastest way for Brits to get to Australia.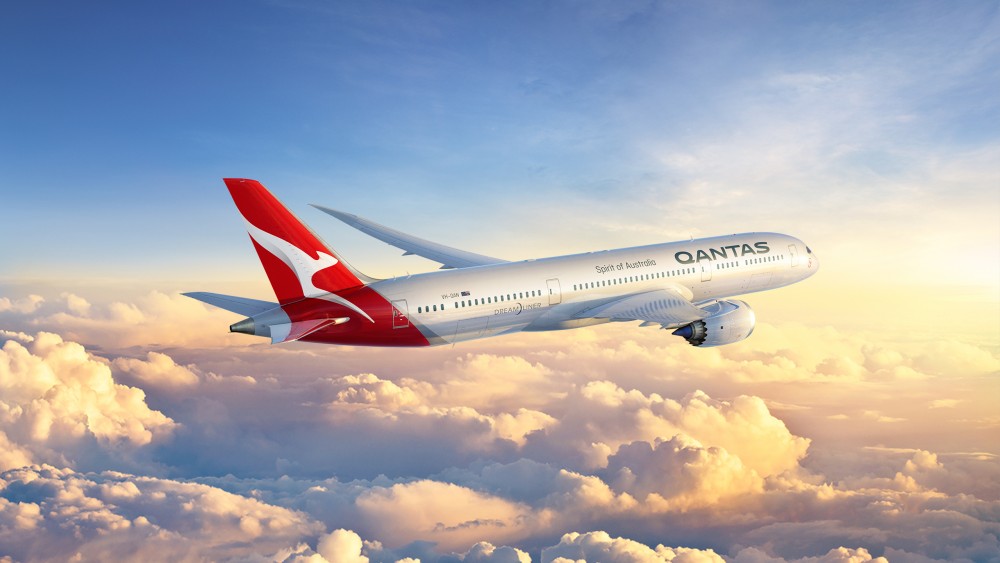 For passengers flying between London and Australia this will be a big improvement, reducing a journey that would usually take around 24 hours down to just 17 hours. Qantas plans to use the Boeing 787-9 Dreamliner on the route, setting a record for the longest Boeing Dreamliner flight in the world. 
The Boeing 787-9 Dreamliner can carry 236 passengers across Business, Premium Economy and Economy cabins. In Business Class customers will have their own individual Business Suites that combine functionality with the privacy, space and comfort you'd typically find in a First Class cabin. The seats, constructed by Thomson Aero Seating in Belfast, measure 23″-24″ wide and convert into fully flat beds measuring 80 inches in length.
The Suites also feature a whole host of improvements, including a personal control for privacy dividers and more generous stowage space for keeping personal items handy. Work surfaces are larger, and the seat controls have been updated to allow passengers to recline into bed mode with greater ease. In total there are 42 Business Class seats in a 1-2-1 configuration, providing direct aisle access for every customer.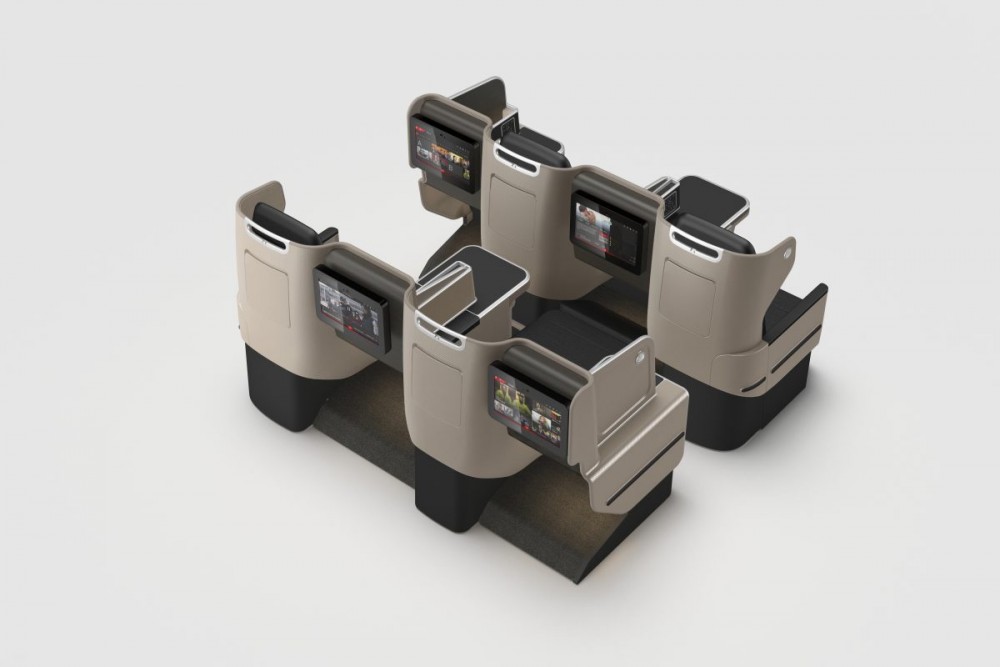 Qantas Group CEO Alan Joyce said: "When Qantas created the Kangaroo Route to London in 1947, it took four days and nine stops. Now it will take just 17 hours from Perth non-stop.
"This is a game-changing route flown by a game-changing aircraft. Australians have never had a direct link to Europe before, so the opportunities this opens up are huge.
"It's great news for travellers because it will make it easier to get to London. It's great news for Western Australia because it will bring jobs and tourism. And it's great news for the nation, because it will bring us closer to one of our biggest trade partners and sources of visitors."
Mr Joyce said passenger comfort on the long flight was a key consideration.
"When we designed the interior of our 787s, we wanted to make sure passengers would be comfortable on the extended missions the aircraft was capable of.
"That's why we have features in our Economy seats that other airlines reserve for Premium Economy. Our Business Suite has been nicknamed 'mini First class' by many of our frequent flyers. And we're redesigning our on-board service to help reduce jetlag," he added.
Mr Joyce said the direct route is expected to appeal to travellers on the East Coast as well as West Australians, helping to deliver a tourism boost.
"A direct flight makes travellineg to Australia a much more attractive proposition to millions of people. We expect many travellers from Europe will start their time in Australia with a visit to Perth before going on to se other parts of the country.
"Our modelling shows that people from the East Coast as well as South Australia would fly domestically to Perth to connect to our non-stop London service. Some will take the opportunity to break their journey, whether it's for business meetings in Perth, to holiday or to visit family."
Seats on the Perth-London flights will go on sale in April 2017. To secure your seat on this direct flight from London to Australia, call SkyClub on 0207 255 1234 for the best available prices, even cheaper than with the airline direct.