Qantas has introduced a new set of Business Class Pyjamas for passengers to change into when travelling on international flights. The unisex PJs have been updated in line with the company's new branding and livery, featuring a new navy blue kangaroo logo and "Qantas" printed on the back of the neck.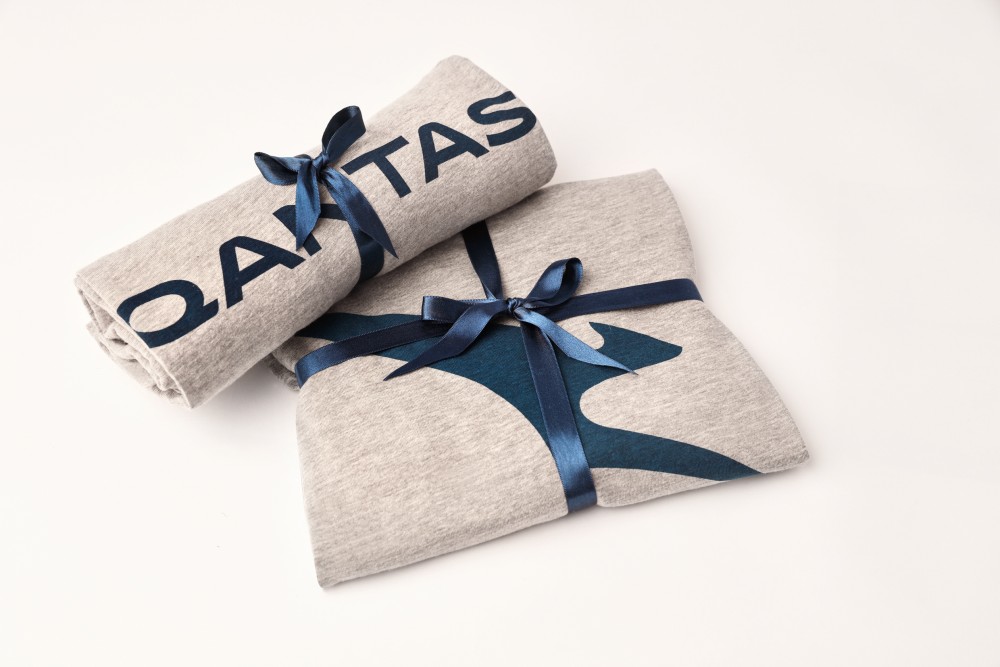 They still come in grey, however Australian designer Martin Grant has updated the design to feature a draw-string pant and raglan sleeve with a seam that runs from underarm to collar bone for a more relaxed fit. The new pyjamas are being rolled out from November 7th onto international flights between Australia and Los Angeles, Dallas/Fort Worth, San Francisco, Hawaii, Santiago, Singapore, Hong Kong, Beijing, Tokyo, Johannesburg, Shanghai, Vancouver, Dubai and London.
Qantas Head of Customer Product and Service Development Phillip Capps says sleepwear is an important aspect of Qantas's Business Class experience:
"They've become part of the inflight dress code with about 95 per cent of people not only wearing them on board, but also taking them home. We introduced sleepwear in the late 1990s and with each design update throughout the years, we've made tweaks and adjustments to ensure they offer style and much needed comfort when you are laying in them for up to 15 hours."
Qantas also recently updated the sleepwear for customers travelling in First Class designed by Australian fashion designer, Martin Grant.