Qantas has announced it will start a multi-million dollar cabin upgrade of its 12 Airbus A380s due to increased demand for premium cabins on flights to the Europe, US and Asia. Changes will be made to the layout, enabling Qantas to introduce more Business Class and Premium Economy seats. Passengers will have to wait though: the upgrade won't commence until the second quarter of 2019 and it will take until the end of 2020 to be completed.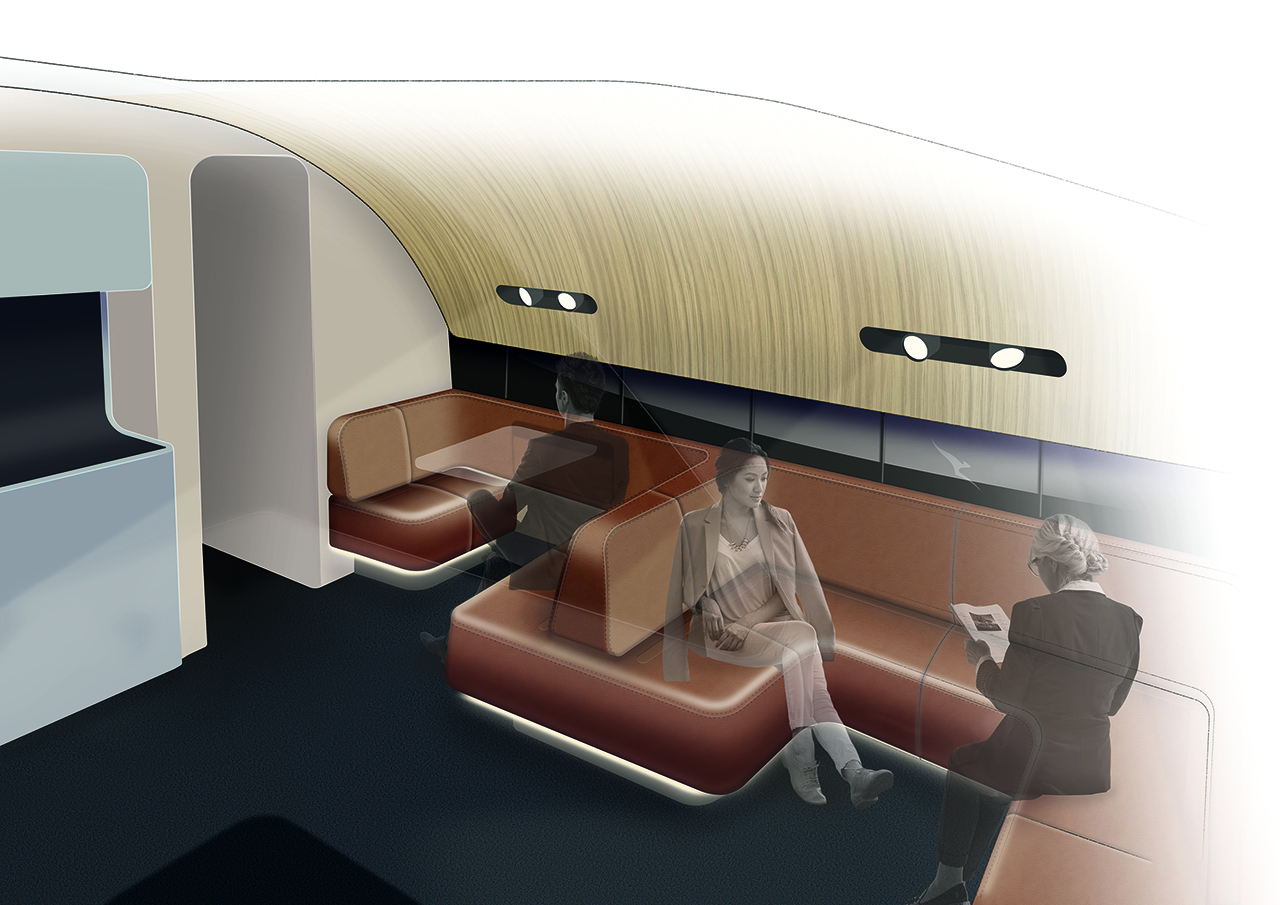 On the upper deck 30 Economy seats will be removed and a crew workstation rearranged to make room for an additional six Business Class and 25 Premium Economy seats. The new arrangement will increase the overall seat count on the aircraft by one and increase premium seating by 27 per cent.
The number of First Class suites remains unchanged on the lower deck, but each suite will be refurbished with contoured cushioning and a larger, higher resolution entertainment screen. The current Business Class Skybeds will be replaced with the latest version of Qantas' Business Suites, which have been dubbed 'mini First Class' by frequent flyers. Every seat gives direct aisle access and allows better use of cabin space compared with the Skybed.
New Premium Economy seats will also be installed in a 2-3-2 configuration – these are 10 percent wider than the previous model allowing passengers to have more room to stretch out during the flight. 
There are also plans to reconfigure the A380's upper deck so that the First and Business Class lounge can be redesigned with more space to dine and relax. 
After the upgrade there will be 14 First Suites, 70 Business Suites, 60 Premium Economy seats and 341 Economy seats. Even though the reconfiguration won't take place till 2019, some elements of the upgrade will be rolled out later this year, including a memory foam mattress and pillow menu in First Class.
Qantas Group CEO Alan Joyce said:
"We're seeing increased demand for Premium Economy and Business Class on the long haul routes that the A380 operates, including from people using their Qantas points to upgrade. When more travellers experience these new seats, we expect that demand will keep rising.
"Working with Airbus we've been able to achieve a very efficient layout on the upper deck. Using this space to increase the proportion of premium seating improves the revenue potential and the overall economics of the aircraft."
Qantas is continuing to investigate new technology to offer fast Wi-Fi on its international routes and will operate its A380s more regularly on routes to Asia. With the 787 Dreamliner taking on the Melbourne-London route (via Perth), this will free up some A380 flying time. More details will be announced shortly.