At the World Gourmet Forum in Singapore this week, Singapore Airlines announced its commitment to sustainability practices when it comes to in-flight food and beverage offerings.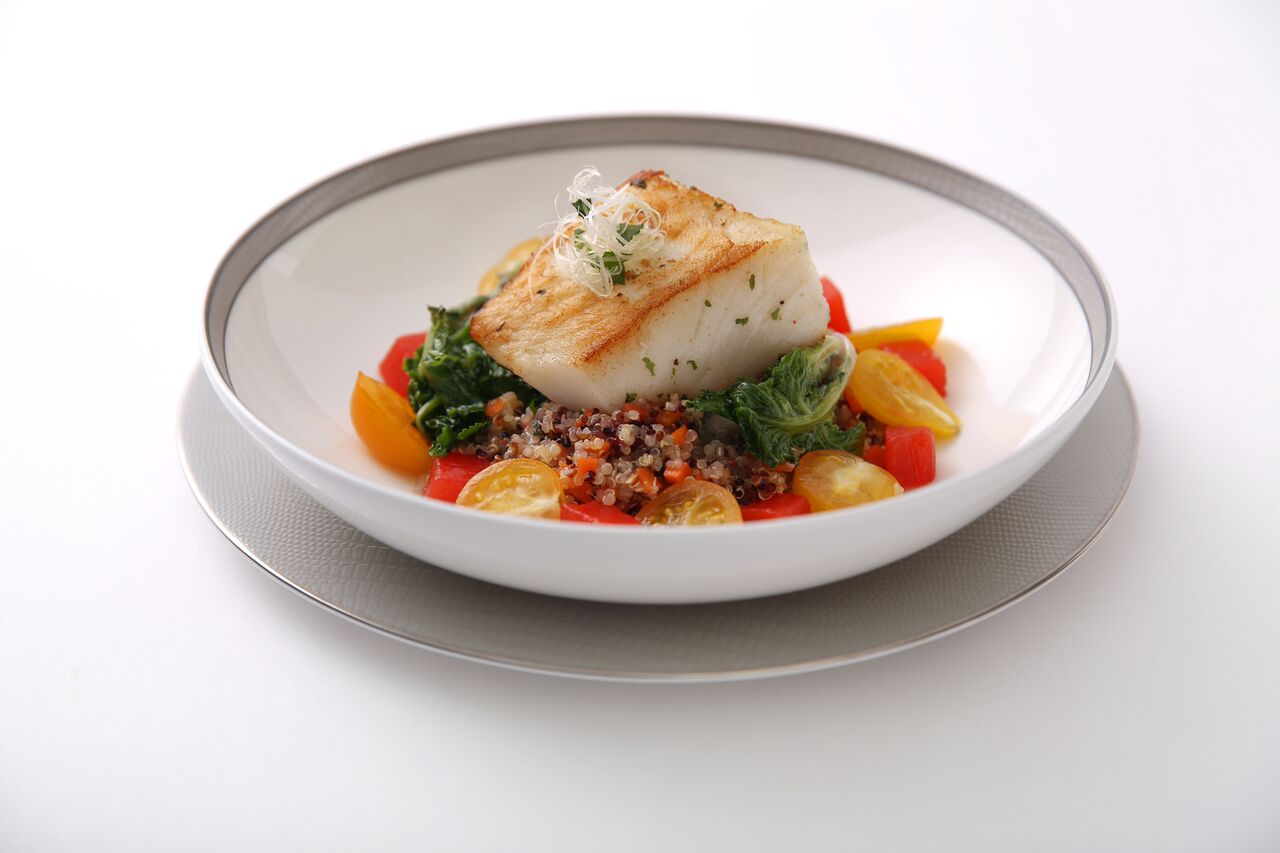 The new farm-to-table initiative, which the airline has titled "From Farm to Plane", will promote environmental sustainability and support local farmers.
Currently the airline's strategy includes using fish from fisheries certified by the Marine Stewardship Council for their sustainable fishing practices, as well as obtaining produce from local farms in countries that the airline serves. 
Singapore Airlines plans work with partners in Singapore and overseas to source more local produce for its meals, including more sustainable and meatless ingredients. 
In addition, Singapore Airlines' International Culinary Panel (ICP) of world-renowned chefs will create new, more sustainable in-flight menus that feature local produce from farms in the airline's destinations, such as cherry tomatoes, pumpkins, green beans and lettuce.
The new menus will initially be available to Suites (First Class) customers on selected routes from later this year, and will progressively be rolled out to customers travelling in Business Class, Premium Economy and Economy. 
All eight ICP Chefs were present for the World Gourmet Forum, where they discussed how they are using local produce in their meal creations. Singapore Airlines' Wine Consultants were also present to introduce an organic French Shiraz wine, which will be available to Business Class customers on selected flights from early next year.
Mr Marvin Tan, Singapore Airlines' Senior Vice President Product & Services, said:
"Our food and beverage sustainability efforts will further demonstrate and reinforce Singapore Airlines' ongoing efforts to help reduce our carbon footprint and ensure a greener environment. While we continue to deliver a quality in-flight dining experience, we would also like our customers to know that we are playing our part in ensuring sustainability," said