Global airline alliance SkyTeam has opened its latest lounge at Vancouver International Airport. Available to Elite Plus, First and Business Class customers, the lounge is SkyTeam's first branded lounge in North America and its seventh worldwide.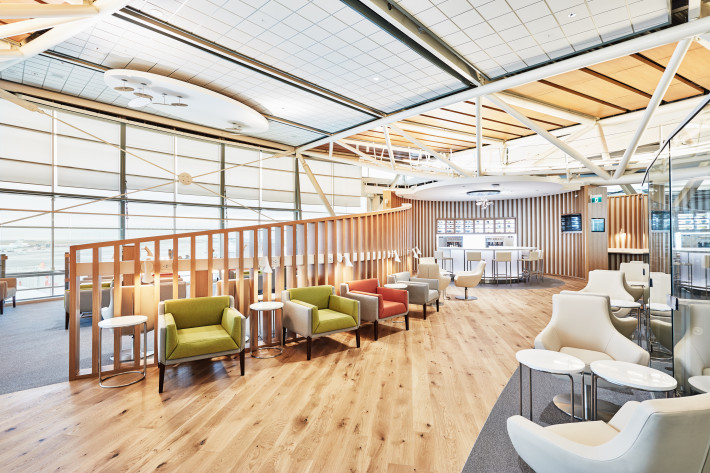 Located in the International Terminal close to Gate 53, the new 5,600 square foot lounge consists of two separate wings with floor-to-ceiling windows offering panoramic views of the runway and the mountain scenery in the distance. Passengers can easily pop out to the all-new Duty Free area and luxury retail outlets inside the terminal. 
Highlights include:
A buffet that provides a taste of what Vancouver has to offer, including hot and cold meals created using fresh local produce and West Coast smoked salmon
A Noodle bar for made-to-order meals cooked by an in-house chef
A wide range of beverages, including beers from local microbreweries and a selection of wines from local vineyards
Seating for 126 guests across two wings where customers can catch up with work in a dedicated business area or watch the latest news in a separate TV room
Showers with all the amenities needed to freshen up pre-flight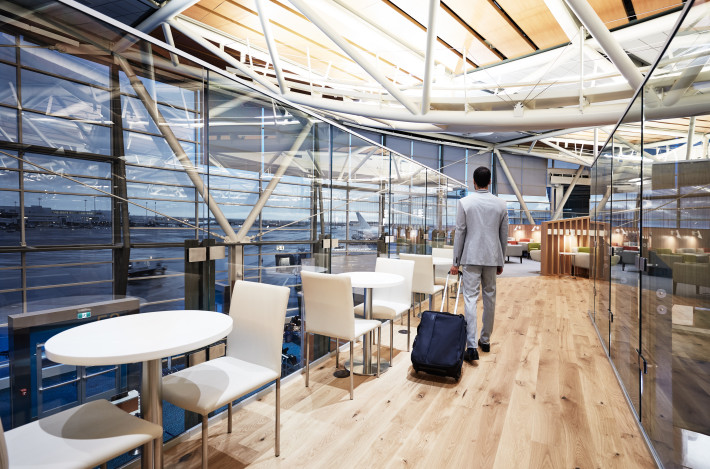 SkyTeam has six other lounges in major hubs around the world, including Dubai, London Heathrow, Hong Kong, Sydney, Istanbul and Beijing. The new lounge is designed to offer First and Business Class customers an extra premium lounge option when travelling through Vancouver International. 
Perry Cantarutti, SkyTeam's CEO, said:
"Vancouver is a key SkyTeam gateway between the rest of Canada, the United States, Asia and Europe. A shared lounge enables our members to offer an elevated airport experience to their top customers, while strengthening our brand in the market."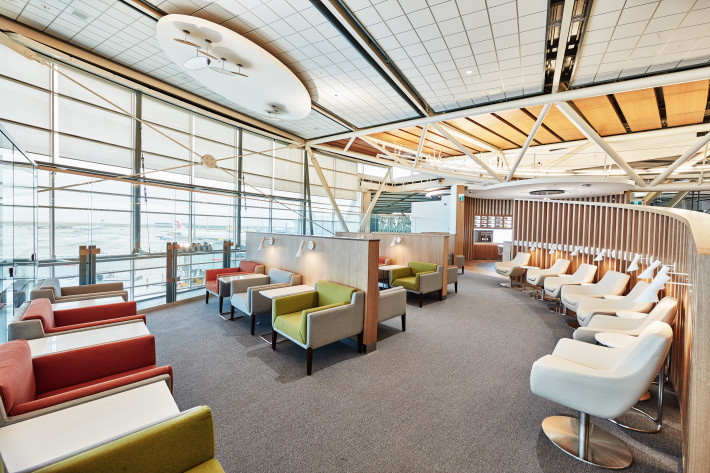 Many of SkyTeam's member airlines fly in and out of Vanouver International – these include Aeroméxico, Air France, China Airlines, China Eastern, China Southern, Delta Air Lines, KLM Royal Dutch Airlines, Korean Air and Xiamen Airlines. First and Business Class passengers travelling with any of these carriers will be able to gain access to the lounge prior to their journey. 
Scott Norris, Vice President of Commercial Development, Vancouver Airport Authority, said:
"We are proud that SkyTeam chose YVR as their first North American location to showcase their lounge product. This demonstrates our strong partnership and reinforces that YVR is internationally recognized as a top airport."