SWISS has opened new modernised Business and Senator Lounges within Lounge Center A at Zurich Airport. Center A is aimed mainly at short-haul premium customers, boasting a "modern zonal concept" with a range of privacy options, market hall-style food areas and elegant SWISS-made furniture.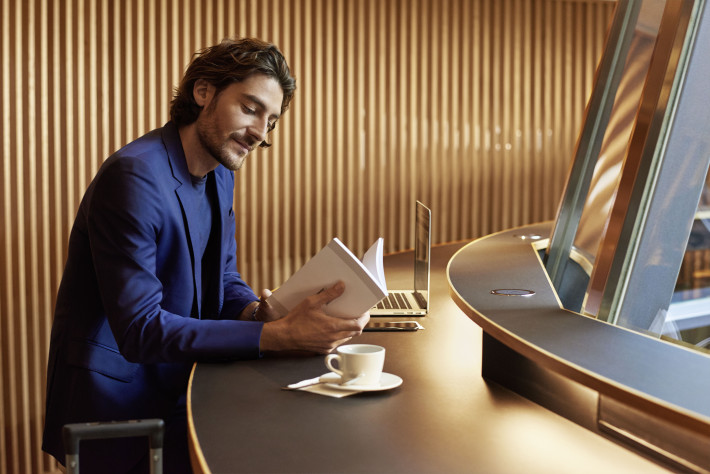 The new Business and Senator Lounges feature separate entrances and traditional reception desks, along with two automated entry gates allowing passengers to enter quickly using their own boarding passes. Both lounges have been designed in the style of the airline's existing Dock E complex, featuring bright oiled-Swiss-oak parquet floors and elegant furniture from top Swiss designers including Vitra and deSede. 
Passengers can enjoy the airline's "zonal concept", which features different areas offering varying levels of privacy. Passengers can enjoy lounge niches, workstations, individual offices and a bar area, as well as a relaxation room complete with inviting loungers.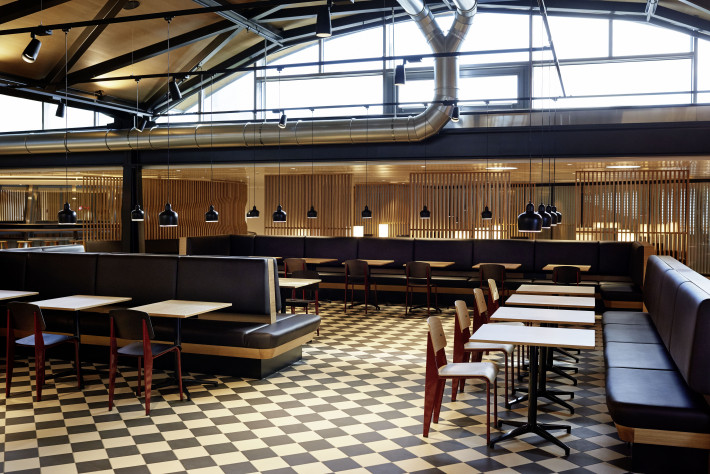 Smokers can enjoy a cigarette before their flight in new outside areas, while travellers needing to freshen up can use on of the five showers that are accessible from either lounge. 
The lounges' food areas, meanwhile, have been laid out along market-hall lines, and each include both a large bistro section and a front cooking zone.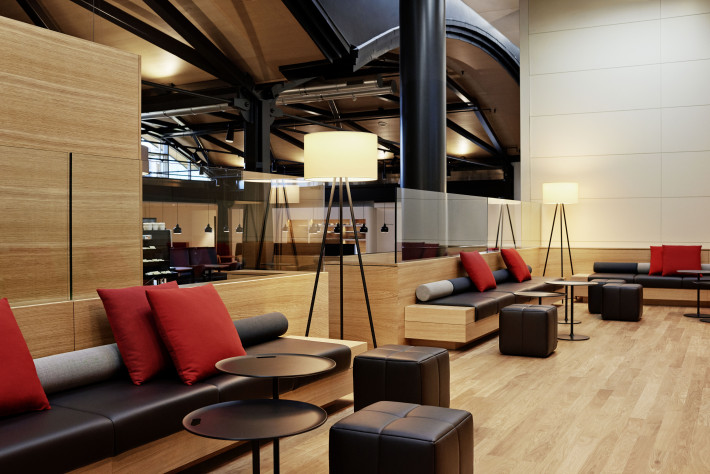 Another exciting highlight of Lounge Center A is the new "SWISS Alpenstübli". The room, which is located within the Business Lounge, boasts a series of large screens showcasing the best of Switzerland. The room is also decked out with allergy-friendly straw wallpaper, and uses a 3D model to give guests a unique visual impression of SWISS's national home.
From the end of July onwards, visitors to the new Lounge Center A will also be offered an exclusive mini version of the popular SWISS chocolates, which have so far only been served aboard SWISS flights. 
The new Lounge Center A is open daily from 05:30 to 22:30. The SWISS Business Lounge is available to all Business Class travellers of SWISS and the Lufthansa Group, Miles & More Frequent Travellers and Business Class travellers on further Star Alliance airlines.
The Senator Lounge will be exclusively available to Miles & More Senators, Star Alliance Gold Members and First Class travellers on Star Alliance member airlines.