Qantas made history over the weekend by launching the only direct flight between Australia and Europe. The airline now offers the fastest way of getting between the two continents, reducing the 24-hour journey time to 17 hours. The 17-hour flight is operated by a total of four pilots, with one or two pilots resting at any one time.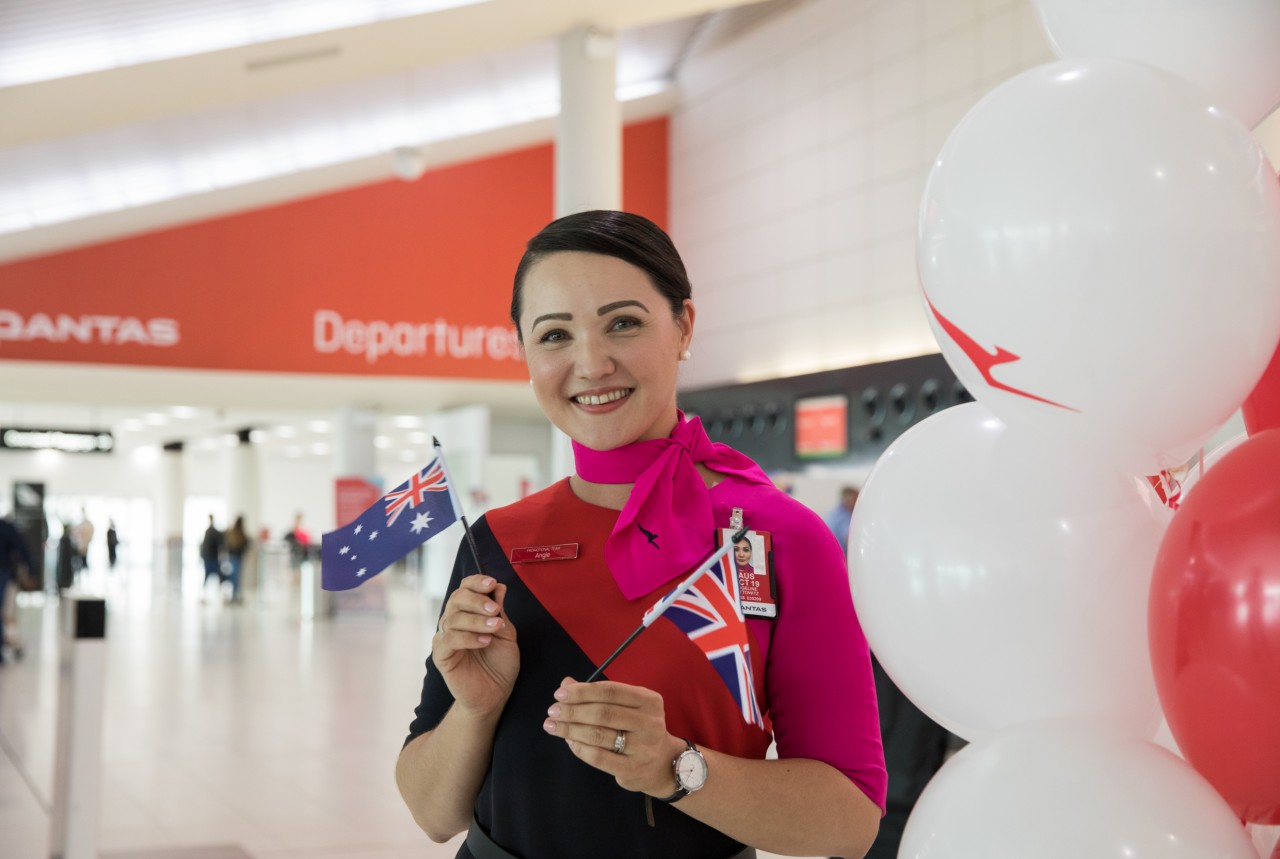 Qantas's inaugural flight QF9 departed just before 7pm on Saturday March 24th, carrying more than 200 passengers and 16 crew members from Perth to London. Qantas chose its newest Dreamliner 'Emily' to operate the inaugural service, which features a striking livery by Balarinji based on the artwork Yam Dreaming by Indigenous artist Emily Kame Kngwarreye. 
Operated by a Boeing 787-9 Dreamliner, the new direct flight means passengers no longer have to fact in stopovers in the Middle East or Asia. At 14,498km it's the third longest commercial flight currently in operation and will follow different flight paths depending on the best winds, helping the aircraft fly faster and more efficiently. Qantas analysed a decade of seasonal wind patterns in preparation for the new service.
Qantas Group CEO Alan Joyce, who was one of the passengers on the inaugural flight, said:
"This is a truly historic flight that opens up a new era of travel. For the first time, Australia and Europe have a direct air link," said Mr Joyce.
"The original Kangaroo Route from Australia to London was named for the seven stops it made over four days back in 1947. Now we can do it in a single leap.
"The response to the flight has been amazing, both for the attention it's received since we announced it and the bookings we've seen coming in. It's great for Australian tourism, for business travellers and for people visiting friends and family on both sides of the world."
The 787-9 Dreamliner is one of the most comfortable passenger planes to date, known for its large windows, reduced cabin noise and improved cabin humidity that helps to reduce jet lag. Qantas has taken things a step further by giving passengers more space, bigger entertainment screens and more personal storage. Most carriers configure the Dreamliner to carry over 300 passengers but Qantas has opted for a total seat count of 236 passengers. 
The airline also consulted with Neil Perry and the University of Sydney to create a menu featuring nourishing meals that maintain hydration and help the body cope better with jet lag. Even the timing of the food service has been specially co-ordinated to encourage sleep.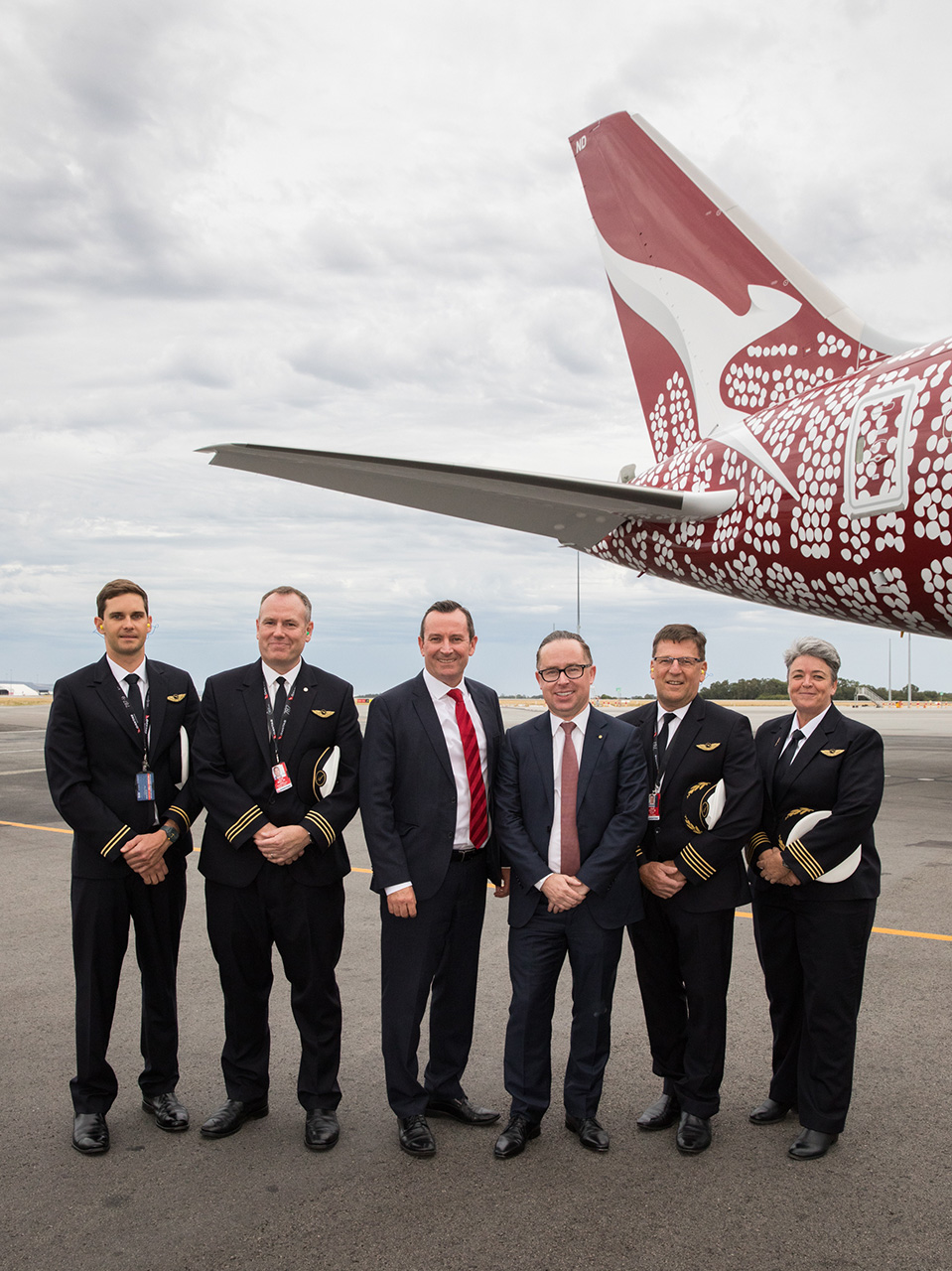 The daily flight QF9 starts in Melbourne, flying to Perth before flying non-stop to London. Qantas has adjusted the timing of some domestic services into Perth so that passengers from Adelaide, Sydney and Brisbane can join the direct flight to London.
For passengers who are transiting in Perth, the airline opened a new International Transit Lounge that has a focus on wellness featuring stretching classes, a hydration station and an outdoor terrace with BBQ. 
Qantas customers can now choose from three routes between Australia and London:
The direct Perth-London service on the Dreamliner
A reinstated Sydney-Singapore-London service on the A380
Flights with partner airline Emirates from Brisbane, Sydney, Melbourne, Adelaide and Perth to London via Dubai. The airline utilises a mixture of A380 and 777 aircraft.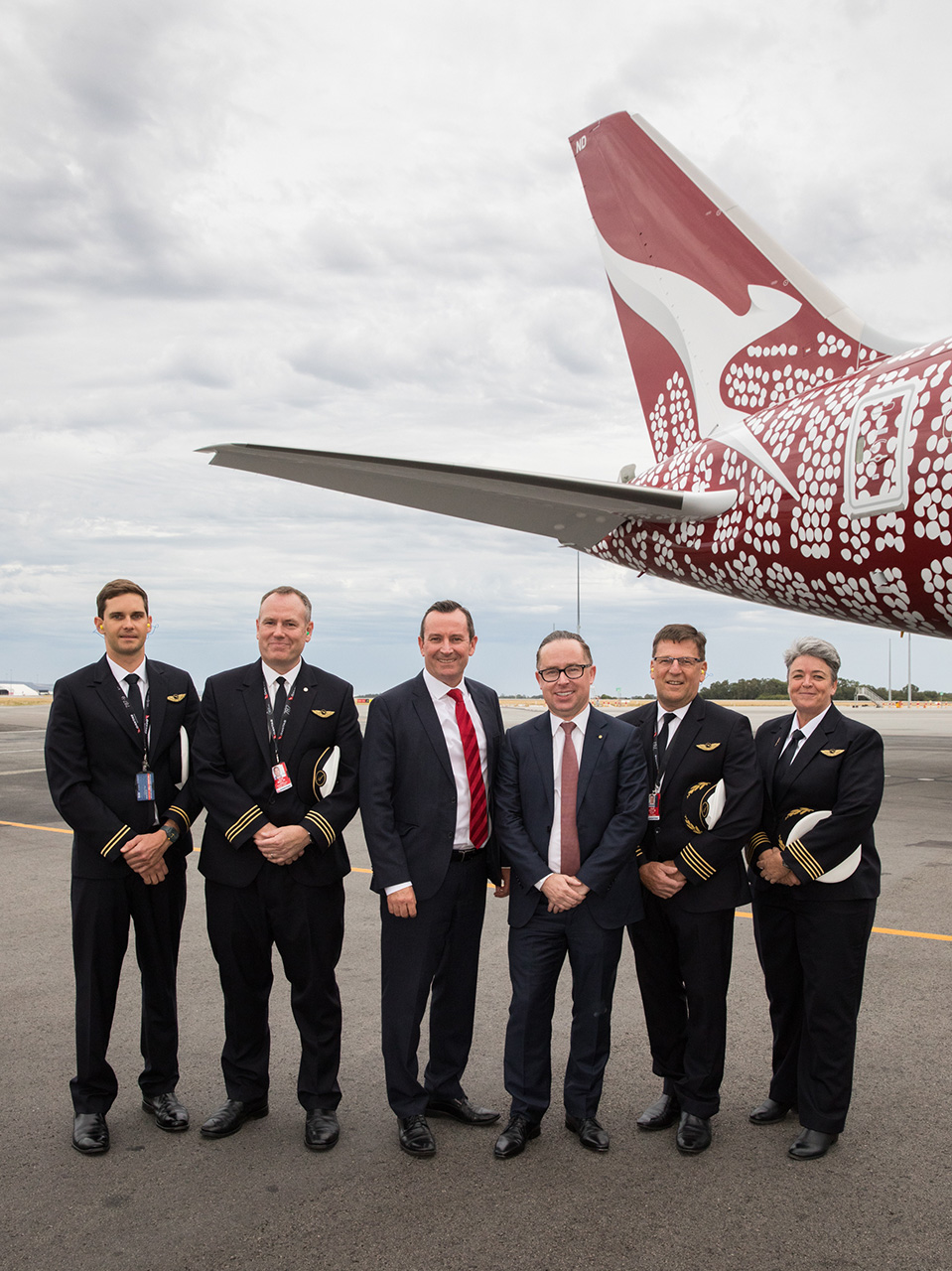 Passengers wishing to book business class tickets on the direct flight from London to Perth can do so by calling 0207 255 1234.