United Airlines has unveiled a new first-class seat on its domestic First Class cabin. The new seats, which debuted on an Airbus A319, will gradually be rolled out on to the airline's narrow-body fleet including on to other A319s and A320s, as well as its B737s and B757s to the end of 2016.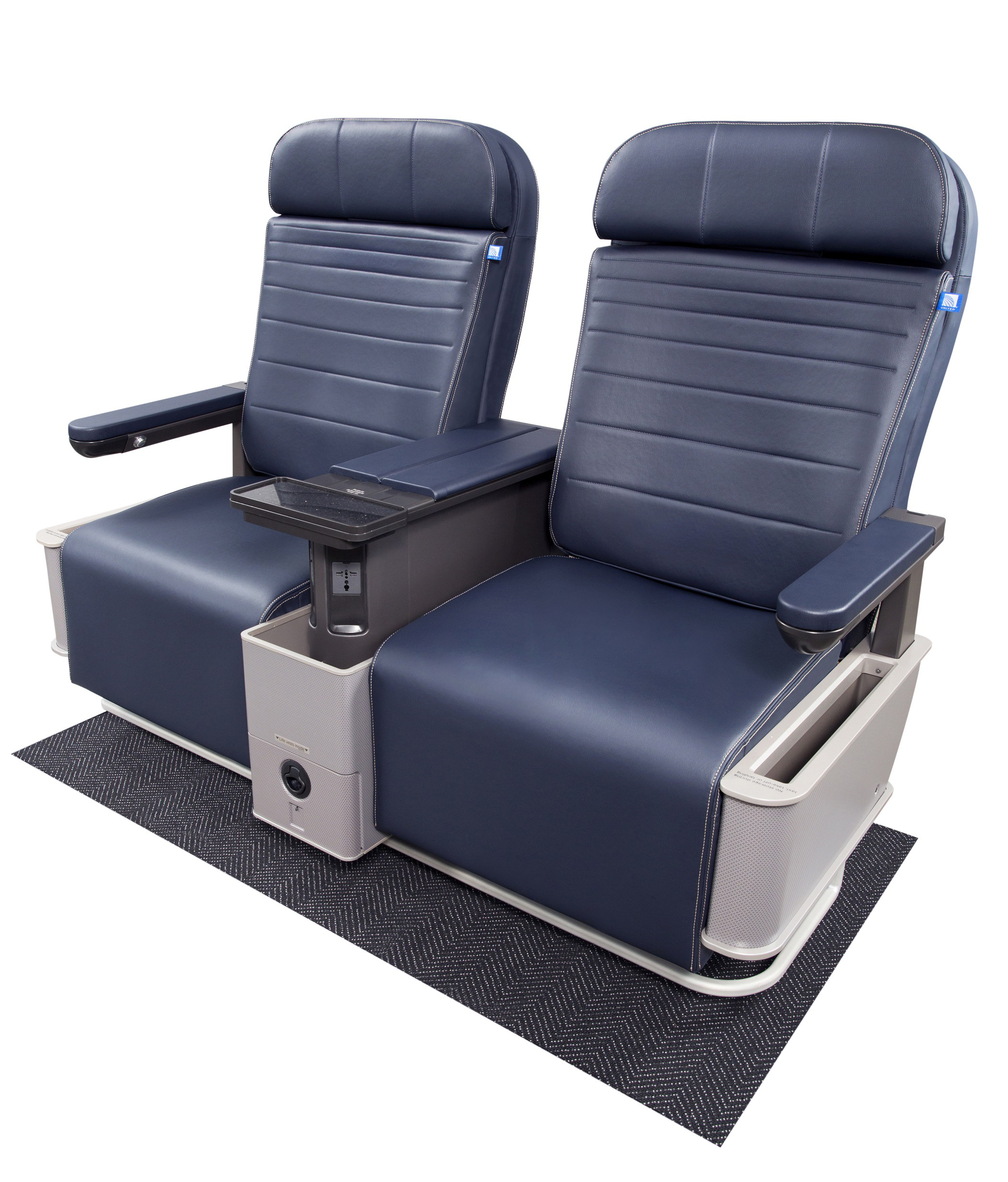 Upholstered in navy and champagne leather, the new seats feature a tablet holder built into the tray table which allows passengers to dine whilst using a tablet device. A separate beverage holder can also be found, as well as a granite cocktail table.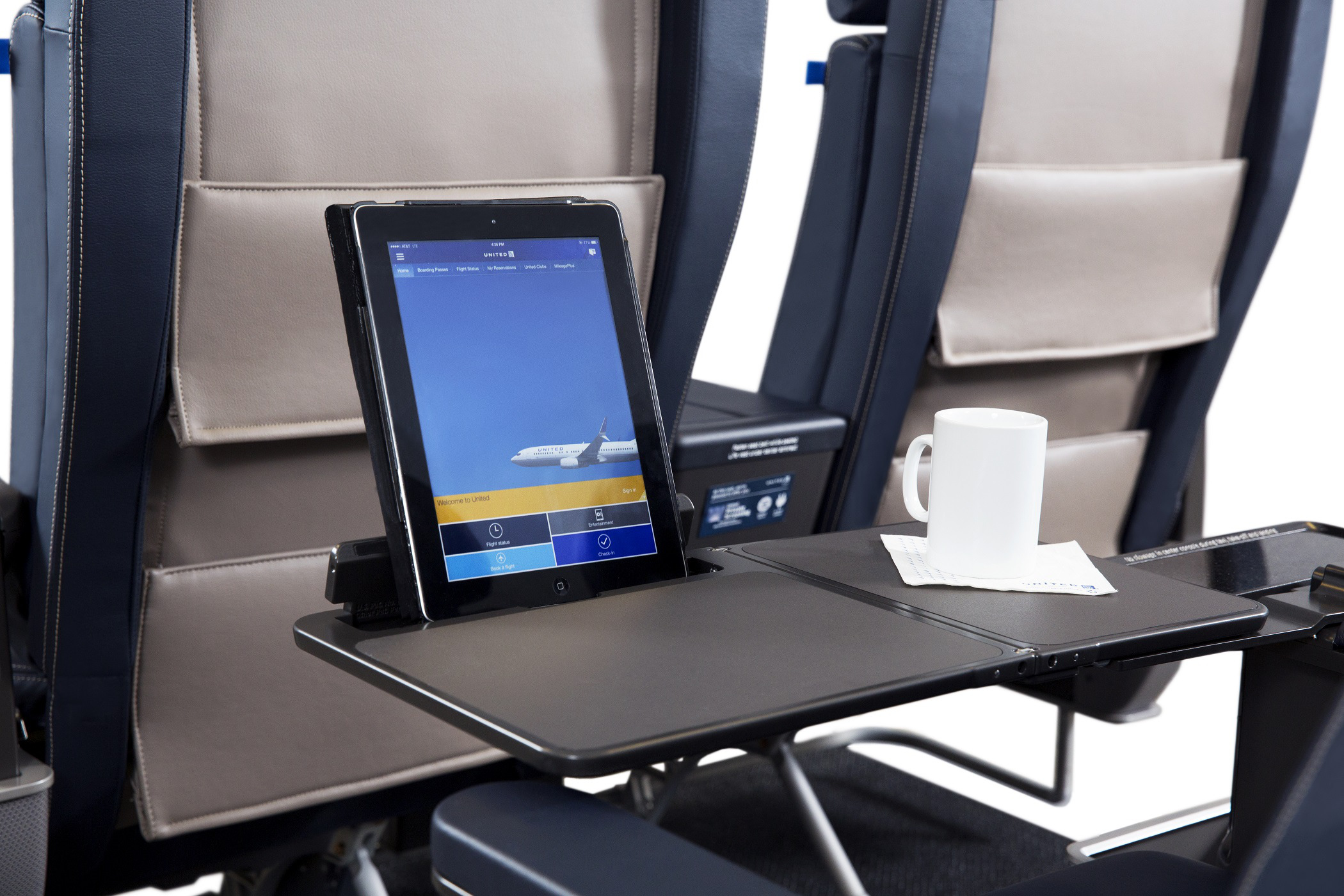 The articulating cushioned bottom improves comfort as the cushion moves forward which means it doesn't take up as much leg room from the passenger in the row behind. Each seat also contains adjustable headrests, electrical outlets and additional storage compartments located under the arm rests which can be used to stow laptops and other personal effects during take-off and landing.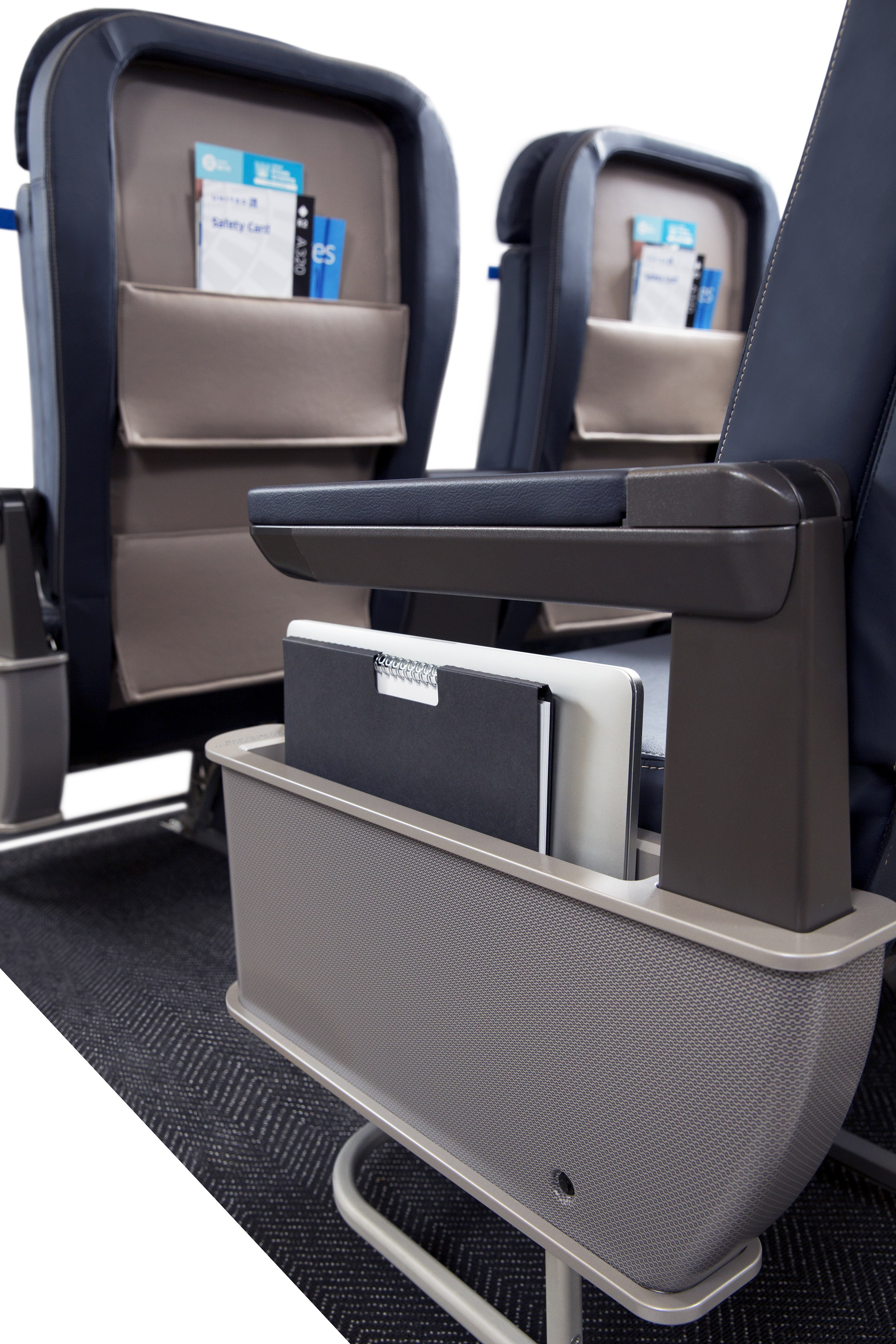 Designed by United in collaboration with PriestmanGoode, the new seats are wider than its predecessors, measuring at 21.1 inches wide. As a result, the number of seats in the First Class cabin will remain the same.
Vice President and Chief Marketing Officer for United Airlines, Tom O'Toole commented, "We designed a custom seat that incorporates the features that today's passengers want and upgrades our cabins."