Virgin Atlantic has introduced the world's most unique airport experience – an igloo at Heathrow Airport. The airline partnered with London's Coppa Club to install the igloo on the roof of its terminal three Clubhouse.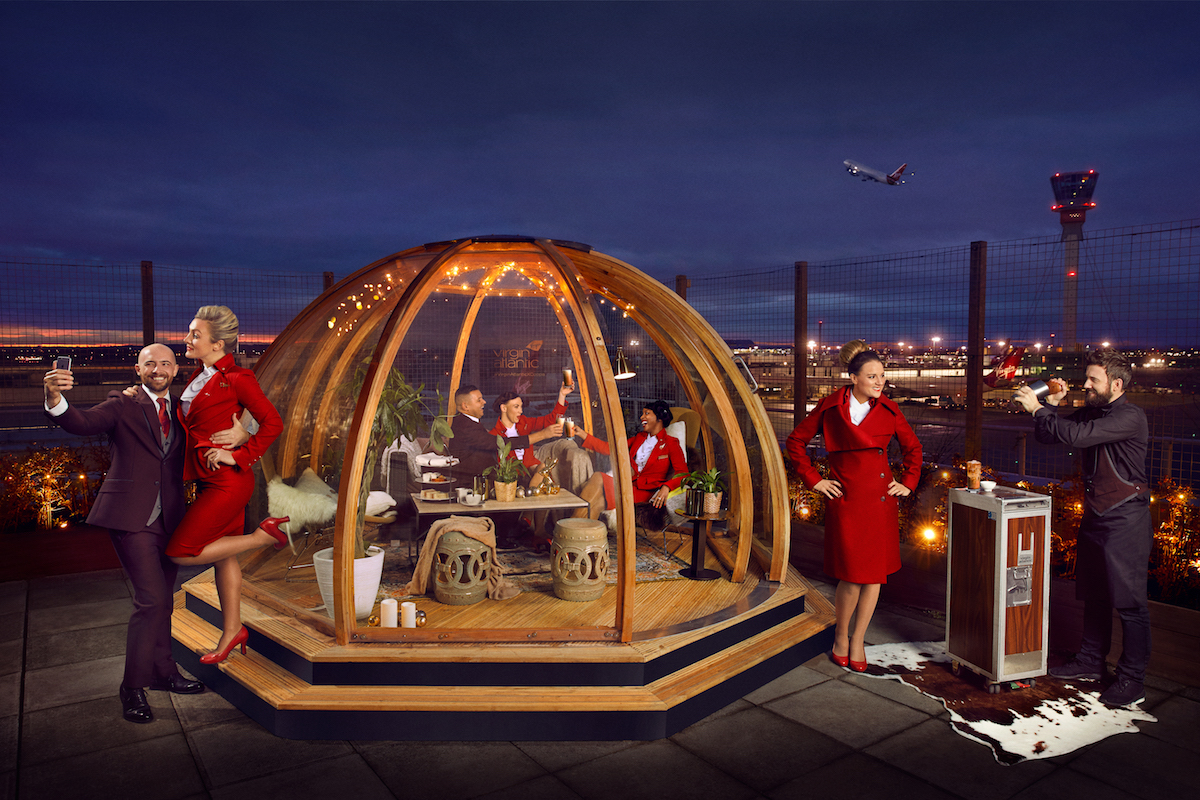 From now until January 14th 2018, business class passengers will be able to relax inside the igloo and enjoy spectacular views of the runway. Of course, the igloo, is heated, providing guests with a warm and toasty escape from the freezing cold temperatures outside. 
The igloo seats up to eight people, and is luxuriously decorated in a Nordic style, with rugs, faux fur and fairy lights for that magical wintry atmosphere. Definitely the perfect location for an Instagram selfie.  
Top top off the experience, guests can order cocktails and food from Virgin Atlantic's Clubhouse menu.
The Coppa Club igloos have been incredibly popular since they were launched back in 2016, and they were sold out within 4 hours of going on sale this year.  
Daniel Kerzner, vice president, customer experience for Virgin Atlantic, said: "Once again we have shown what sets Virgin Atlantic apart. 
"This winter we're bringing the UK's most in demand pop up direct to our customers by introducing an igloo on the roof of our Heathrow Clubhouse. 
"We've created one of the world's most thrilling airport experiences where customers can eat, drink and relax under the stars with unrivalled views of the runway."
Virgin Atlantic says this will be the first of many experiences to be launched in 2018, so we can't wait to see what they have up their sleeve next.