If you were asked "what's number one on your bucket list" what would be your reply? Take a second to visualise it. Got it? Great! Now you are ready to see how your dream trip compares to that of over 1,000 PA's, company directors, actors, film industry executives, retirees, academics and business professionals who recently completed SkyClub's customer survey about trends in first and business class travel.
On asking this ambitious group of globetrotters what was number one on their bucket list 61% gave a specific destination e.g. Peru, with a grand total of 92 destinations being revealed. Experiences also featured heavily, and you can read about those in our second blog in this series here.
Of the 92 business class bucket list destinations, the top 10 represented a whopping 52% of the votes. Therefore, we are pleased to reveal, along with some of the once-in-a-lifetime experiences, the bucket list destinations that SkyClub customers desire.
Number 10 – India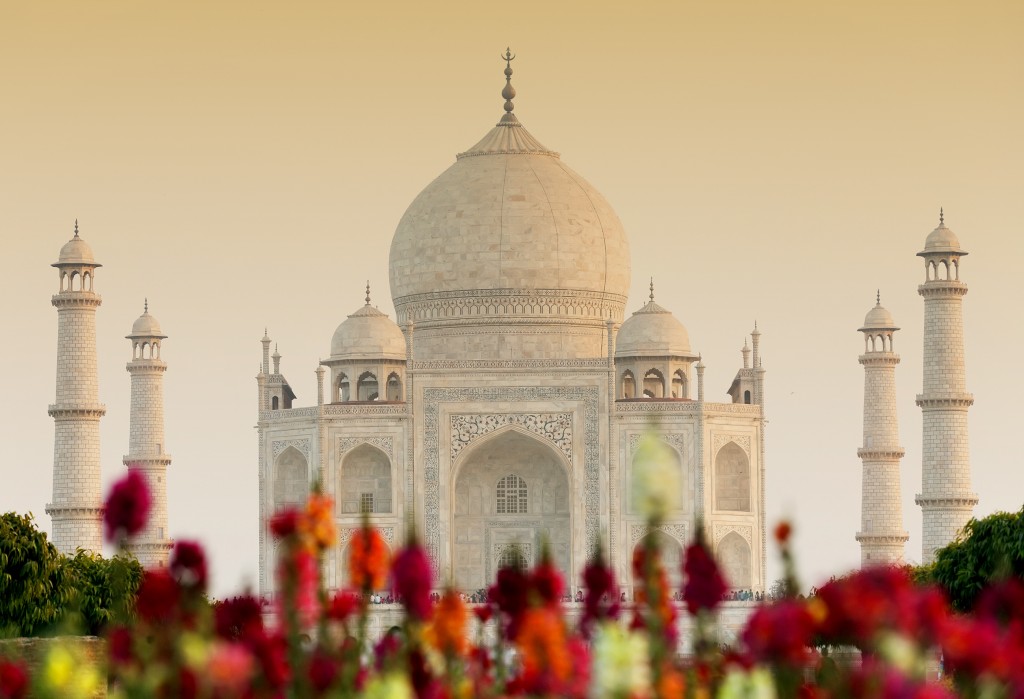 India came out in tenth place, with respondents listing seeing tigers and the iconic Taj Mahal among their priorities of things to do. India is home to 70% of all the tigers in the world, so if you want to see these beautiful creatures in their natural habitat, visit one of the country's tiger reserves, such as Bandhavgarh in Madhya Pradesh state. India is a vast country with a varied landscape and many visitors also come for the excellent trekking opportunities. The Himalayas consist of more than 50 mountains with more than 7,200 metres in elevation, including the highest one of them all – Mount Everest. Ladakh – "The Land of High Passes" offers a number of very high altitude scenic treks allowing travellers to experience the isolation and sheer beauty of the region.
Bucket list activities:
–          Visiting the Taj Mahal
–          Trekking or motorcycling from Ladakh
–          Seeing tigers
–          A Himalayan journey
–          Visiting the city of Shimla to see the spiritual statues
Number 9 – South Africa

South Africa provides a chance to get up close to all sorts of wildlife, including lions, zebra, giraffes and, if you're feeling brave enough, diving with great white sharks. Not surprisingly most respondents said they'd like to put a safari on their South African itinerary. Adventurous customers also said they would like to tackle the Drakensburg Mountain – the largest mountain in South Africa. Cape Town is arguably one of the most beautiful cities in the world, boasting beautiful beaches, majestic mountains and incredible sunsets. While you're there make sure to enjoy a glass of wine or two in Stellenbosch and sunbathe with the penguins at Boulders Beach. SkyClub's rugby fans said they would like to experience the British and Irish Lions Tour in 2021, when Britain and Ireland will play a three-match Test series against South Africa.
Bucket list activities:
–          Safari and African game drive
–          Drakensburg mountain climb
–          British and Irish Lions Tour
–          Diving with great white sharks
Number 8 – Cuba & Caribbean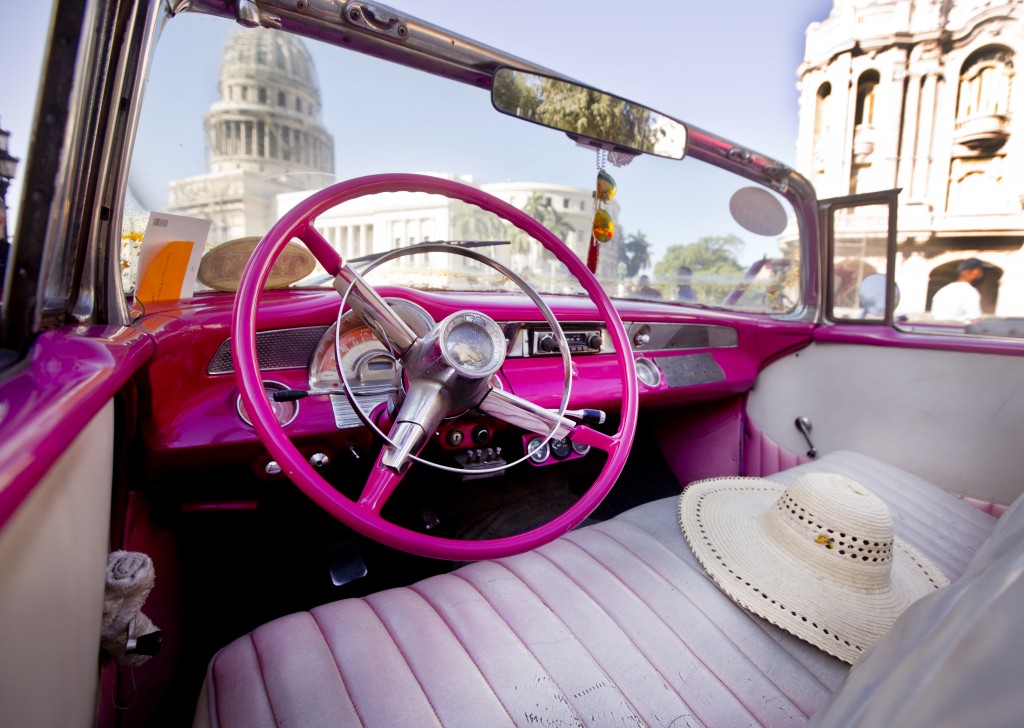 Comprising more than 700 islands, islets, reefs and cays, the Caribbean is one of the most exotic and beautiful destinations in the world, with plenty of powdery white beaches and snorkelling opportunities. Land on any one of the islands and you'll notice the pace of life is much, much slower, with locals running on "island time". Those who took part in the survey suggested climbing Mount Liamuiga in St Kitts – a 1,156m stratovolcano which forms the western part of the island. Strong swimmers can also attempt the two-mile challenge, crossing the channel between St. Kitts and Nevis. Starting from Oualie Beach on Nevis, swimmers brave the open water by crossing the "Narrows" to finish at Cockleshell Beach on St Kitts.
Bucket list activities:
–          Climbing Mount Liamuiga in St. Kitts
–          Swimming the two-mile challenge between St. Kitts and Nevis
Number 7 – Maldives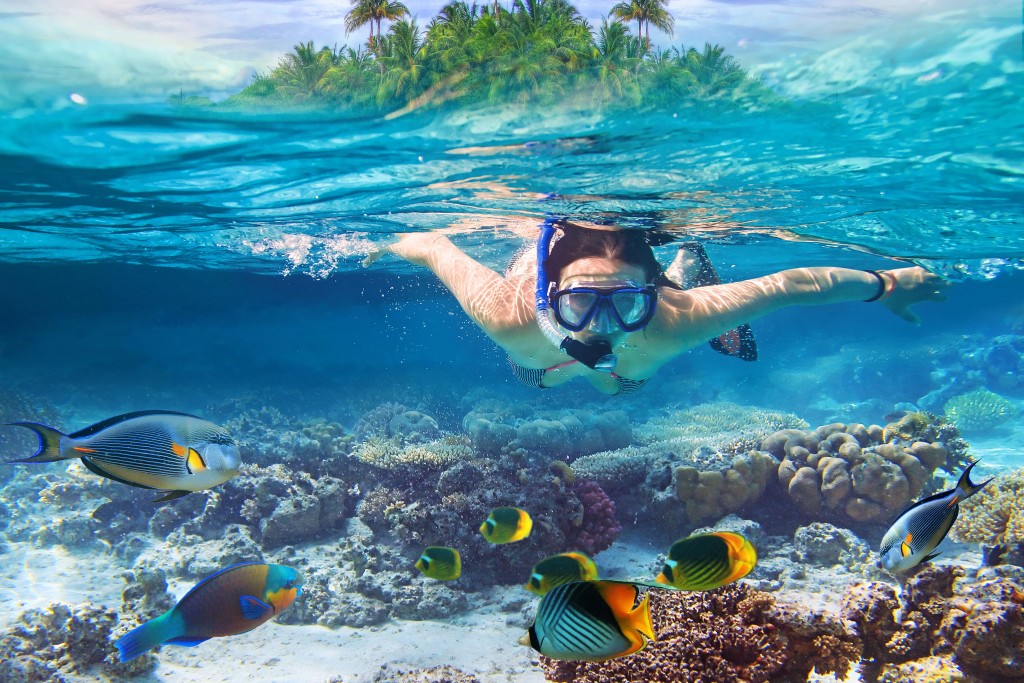 If relaxation is more your cup of tea, it doesn't get more exotic and luxurious than the Maldives. Home to some of the world's most luxurious resorts, this destination is ideal if you're in need of some pampering and rejuvenating spa treatments. SkyClub travellers said they'd come for the world class scuba diving and to stay in a beautiful villa right on the water. The best Maldives hotels with overwater villas include Milaidhoo Island, Conrad Maldives Rangali Island, COMO Cocoa Island and Six Senses Laamu.
Bucket list activities:
–          Snorkelling and swimming
–          Scuba diving
–          Staying on a villa in the water
Number 6 – Japan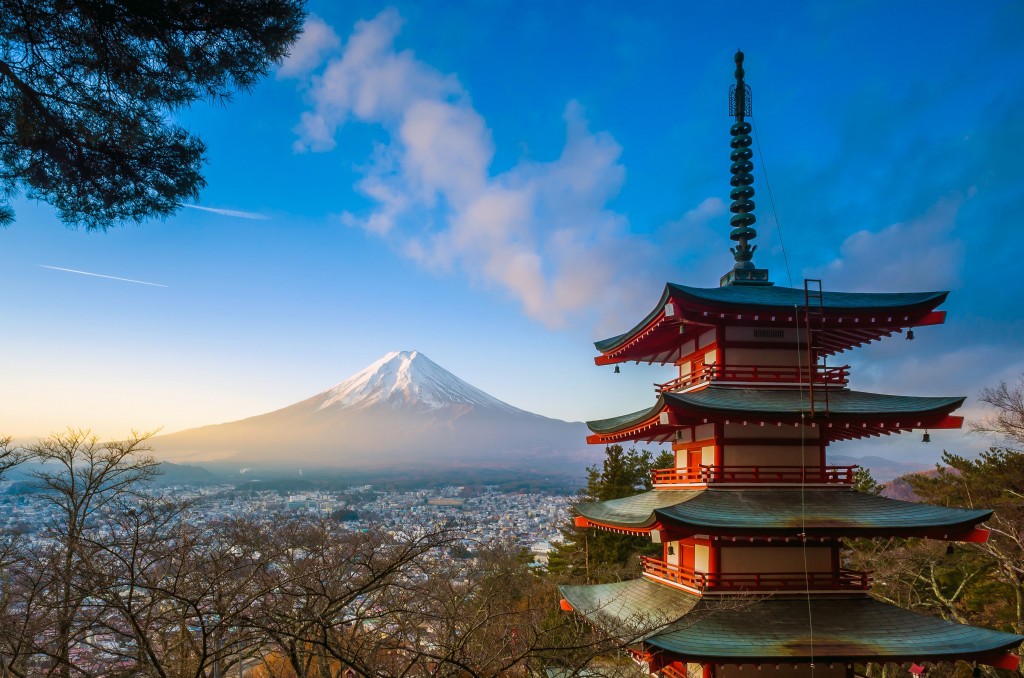 The most popular time to visit Japan is in Cherry Blossom season in March and April, when towns and villages are covered in all shades of pink petals. Definitely a perfect time for Instagram and Facebook photos!
However, the country is still a fascinating place to visit at any time of the year and in winter time travellers love to ski on Mount Fuji, which boasts 4 lifts and 7 trails.  What's so fascinating about Japan is its interesting blend of old and new: Tokyo is of course the land of futuristic technology and robot cafés, but escape into the countryside and you'll soon get a glimpse of traditional Japanese culture, and perhaps even spot a geisha or two. If you're looking for something a bit different to do in Tokyo, one SkyClub customer suggested visiting Ghibli Museum, a museum showcasing the work of the Japanese animation studio Studio Ghibl.
–          Studio Ghibli Museum
–          Cherry Blossom – one of the biggest experiences
–          Skiing on Mount Fuji
Number 5 – South America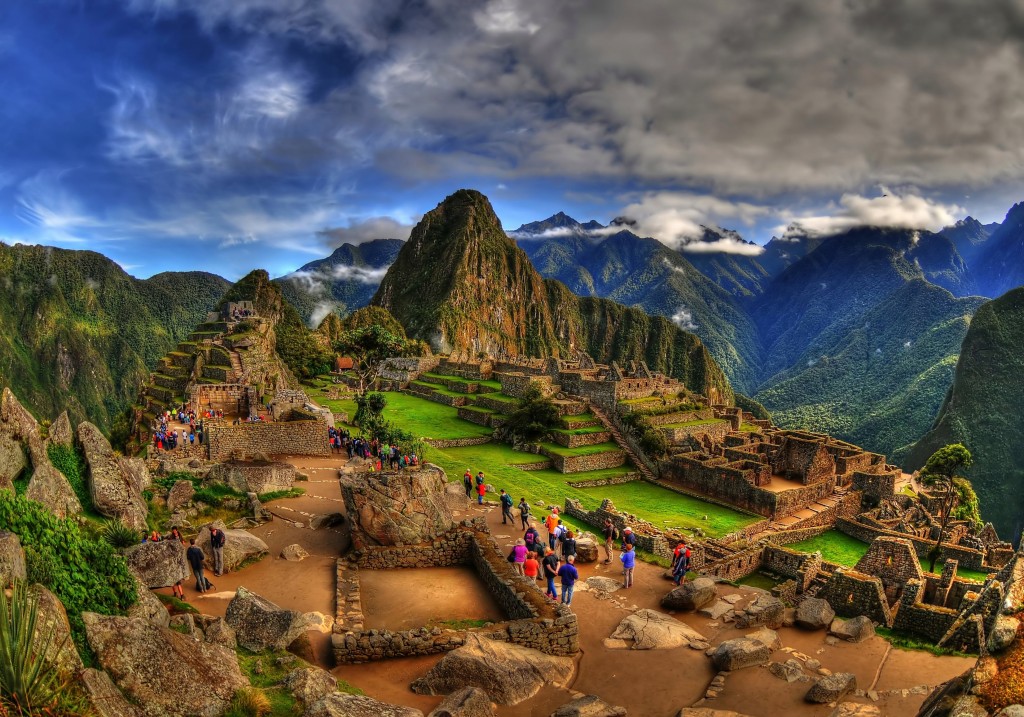 Looking to experience the Latin American culture? South America is filled with ancient ruins, including the famous Machu Picchu – a 15th-century Inca citadel situated on a mountain ridge 2,430 metres above sea level. A unique way to experience Machu Picchu and the Inca Trail is to ride the area on horseback, which will certainly save your legs from the hike! The continent of South America has a very diverse climate and is home to natural wonders such as The Amazon Rainforest, Iguazu Falls and the Salar de Uyuni. Readers said the Atacama Desert – the world's driest desert – is on their South American bucket list. Interestingly out of all the South American countries, Peru came out as the top destination to visit from our survey.
–          The overall number one experience identified was a trek to Machu Picchu
–          The Atacama Desert
–          Riding up Machu Picchu on Horseback
–          Peru was the main South American destination
Number 4 – Around the World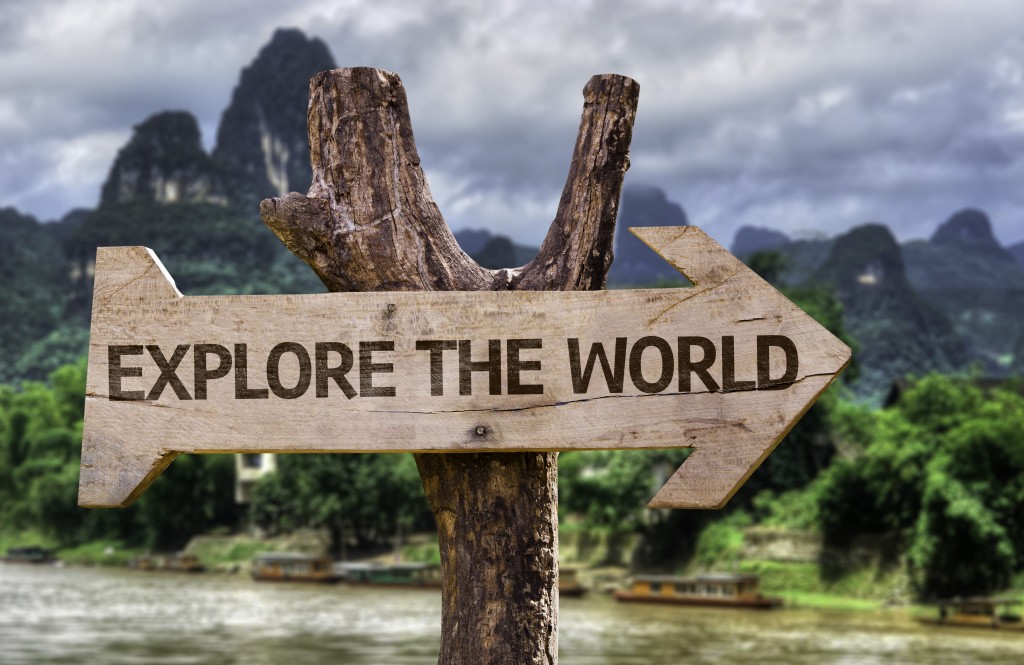 If one destination isn't enough for you, then why not plan an around the world trip? That way you get to tick off all your bucket list activities at once. Respondents in our survey listed an interesting mix of things they would like to experience, including learning to cook all local cuisines and staying at all the A-list historic hotels. Yes please!
Bucket list activities:
–          Sailing / Clipper Yacht Race
–          Visiting all of the World War One sites
–          Going to all the test cricket grounds at the ICC
–          Staying at all A-list historic hotels
–          Eating at the top 30 world restaurants
–          Learning to cook all local cuisines
Number 3 – New Zealand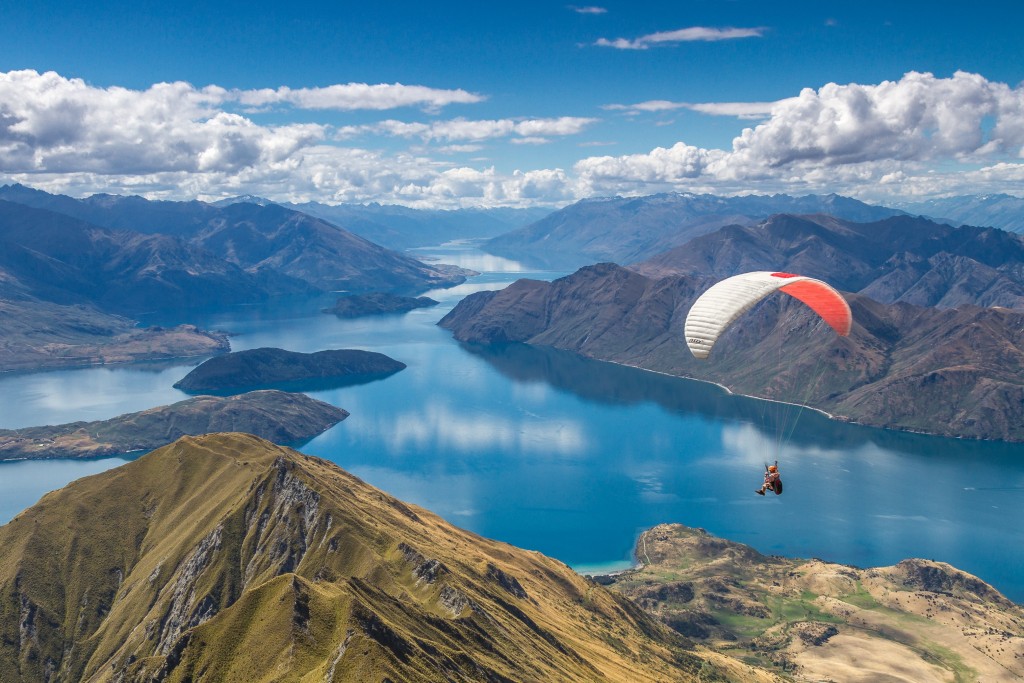 Known for being the adventure capital of the world, New Zealand is a fantastic place to visit for outdoor adventurers. Whether it's cruising Milford Sound (considered to be one of the 8th wonders of the world), bungee jumping in Queenstown or golfing at Kari Cliffs, there are so many activities for outdoor types and adrenaline junkies to take part in. If you have watched Lord of the Rings, which was filmed in locations all over New Zealand, definitely pay a visit to Hobbiton to see the hobbit homes from the movies. SkyClub customers are clearly very adventurous, with their top activities including paragliding and motorcycling around the islands.
Bucket list activities put forward include:
–          Paragliding
–          Milford Sound
–          Campervanning round the Island
–          Golfing at Kari Cliffs
–          Motorcycling around the Island
Number 2 – Australia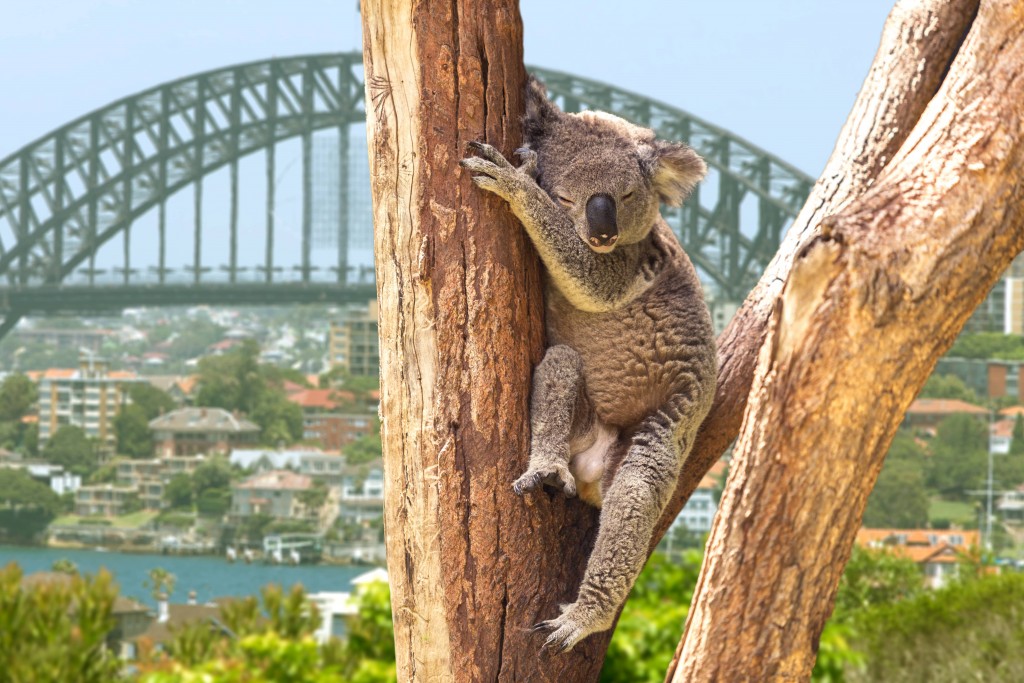 While the journey time to Australia has typically always taken 24 hours, Qantas has now introduced direct flights from London to Perth, meaning travellers can complete the journey in just 17 hours. "The Land Down Under" is definitely worth the trip, offering a diverse landscape with everything from desert-like outback terrain to lush, tropical rainforests. If there's any place to tick off some bucket list activities, this is it. Have drinks in front of the Sydney Opera House, dive over the Great Barrier Reef or drive a 4X4 around Fraser Island – there are so many attractions that will make you say "wow". Sports fanatics who took part in the survey also suggested taking in a test match at Melbourne Cricket Ground or golfing at Royal Melbourne. Of course, don't leave Australia without meeting some of the country's adorable furry residents, such as the koala, quokka and kangaroo.
Bucket list activities:
–          Meeting some koalas
–          Test match at the MCG
–          Great Barrier Reef
–          Sydney Opera House
–          Golf at the Royal Melbourne
Number 1…
Well this surprised us, so we wrote a whole article about it, please click here to find out