In the past, flying was an elite and costly adventure enjoyed almost exclusively by the wealthy. However, as aviation technology grew, aircraft started to come in all varieties and as the decades passed, travelling by plane became accessible to all. No longer the domain of just the rich and famous, millions of people packed into these ever evolving aircraft. As air travel became a mass market experience, super-rich flyers no longer willing to share cabin space simply bought or leased their own private jets.
Take a look at the ultimate state of luxury in air travel…
Airbus A380
Prince Alwaleed bin Talal of Saudi Arabia is the happy owner of an Airbus A380, which just happens to be the most expensive airplane ever made. At a whopping US$500 million this aircraft is a 'flying palace' with a garage for his two Rolls-Royces (and other luxury automobiles), a stable for horses and camels, a pen for hawks, and a prayer room that rotates so as to always face Mecca.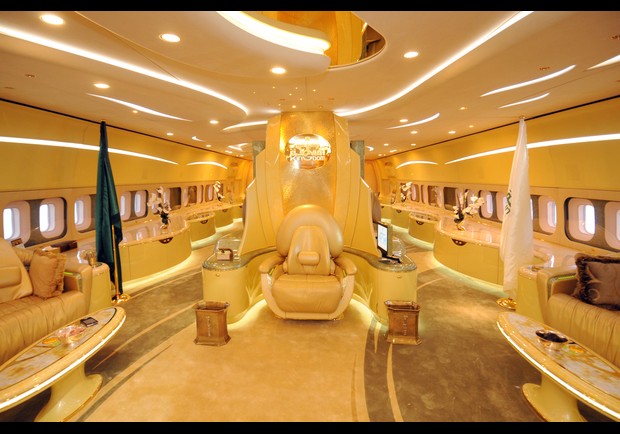 Air Force One
Known as the 'White House on Wings', Air Force One provides the President of the United States and other occupants with 4,000 square feet of floor space. This heavily modified 747 has been converted into the aesthetics of the White House, wherein the Presidential Suite is composed of four beds, shower, vanity, double sink and a private office which is equivalent to the Oval Office on land.
It also carries a full medical crew and is stocked with essential supplies. It naturally features the most state-of-the-art attack countermeasures and has been designed to be shielded from devastating effects of an electromagnetic pulse (EMP) such as ones generated during a nuclear detonation.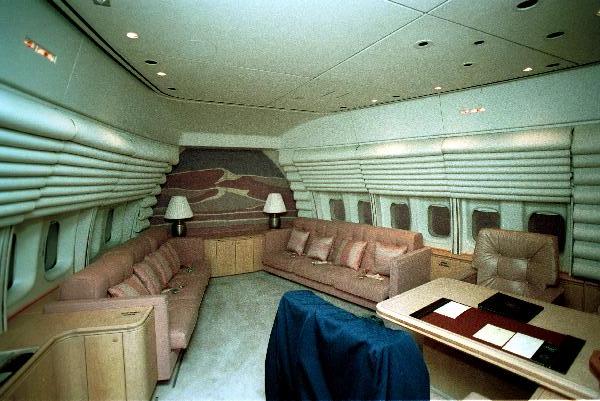 Dassault Falcon 7X
This aircraft is Dassault's flagship business jet and is considered the first fly by wire business jet. Its cabin consists of a high, wide executive suite comprising of three spacious lounges with elegant, exclusive interiors designed by BMW. It features ergonomically adjustable seats, lavatory, full-size galley, and advanced quieting acoustics. Steven Spielberg is a proud owner, and Bill Gates is reported to own one also.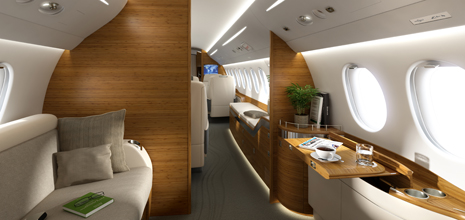 Boeing 747
One of the most famous commercial jets in the world is also used by some of the wealthiest for private purposes. The Sultan of Brunei has his fitted with a special interior which features washbasins made of solid gold and uses Lalique crystal. Hong Kong real estate tycoon Joseph Lau has also invested in a Boeing 747.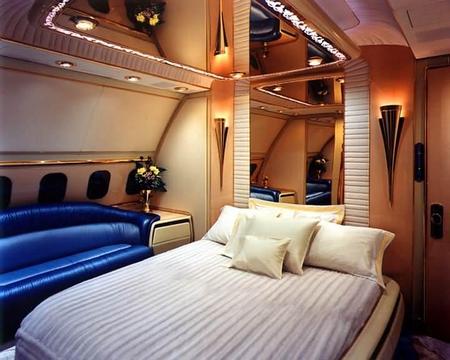 Your own private jet experience
You can create your own private jet experience. Private jet travel eliminates many of the hassles that come with air travel such as airport queues, lost luggage, delays, and sharing an aircraft with strangers. It can be quite cost-effective particularly if you travel with a small party.
Find out more about the advantages of hiring a private jet here.
SkyClub can offer a competitive quote on private jet flights of any size to any worldwide destination.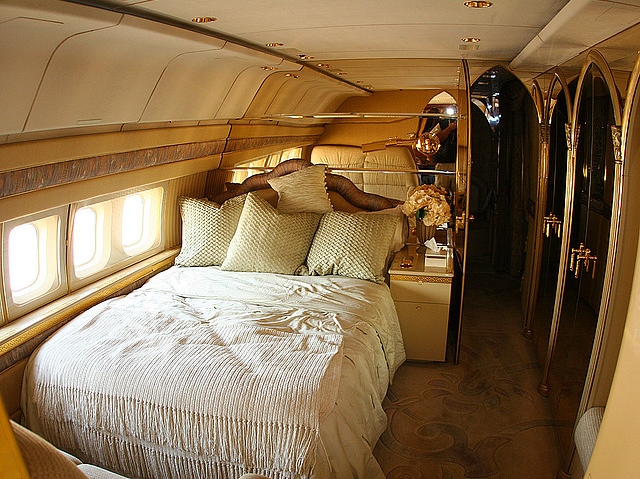 Viewing pleasure
And simply for your viewing pleasure, here are a few more images that might just get you to rethink your choice of transport for your next air travel.