The new Doha Hamad International Airport, which opened in April 2014, boasts over 600,000 square metres of space, 40,000 of which are dedicated to top of the line retail outlets and a wide variety of food and beverage options. There's a hotel, a spa, squash courts, gym, activity nodes and art installations throughout the terminals.
Inside this new airport you'll find 16 lounges, including the Qatar Airways Al Mourjan Business Class Lounge, which is open to Qatar Airways and oneworld First and Business Class passengers until the Al Safwa First Class Lounge opens as part of HIA's phased development.
We were able to spend an hour or two using the facilities en route from Singapore to London via Doha and here's what we found…
Space
Designed to have a resort-like atmosphere, the Al Mourjan lounge is accessed by an elevator with a hotel-like check-in.
Inside, there's more space and seating than you could ever ask for. Covering an expanse of 10,000 square metres it's 10 times the size of an olympic size swimming pool. It feels like a hotel or an airport in itself, rather than a business class lounge. Put simply, the Al Mourjan lounge is enormous and if you want to explore it all, you'll certainly burn a few calories walking from one end to the other. I know I did, which is why I ended up visiting the luggage storage lockers so I could offload my heavy bags for a while.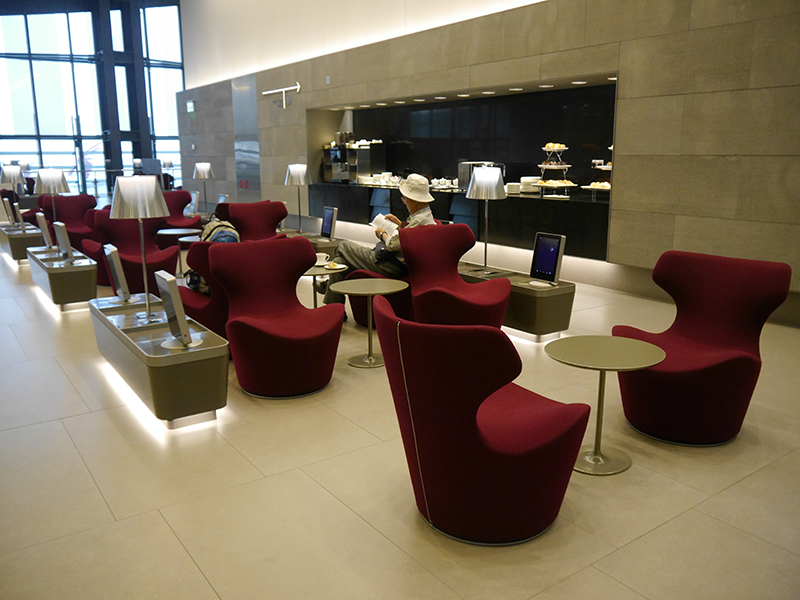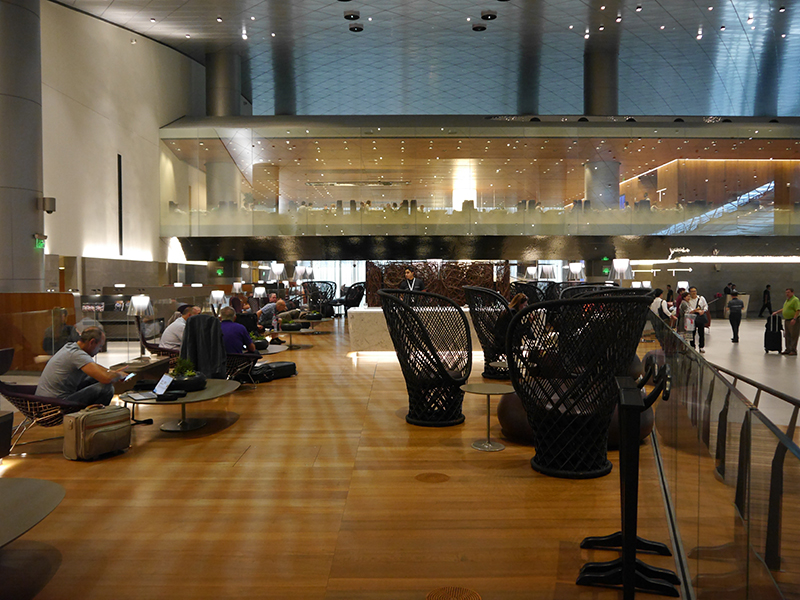 The highlight of the lounge is definitely the infinity pool water feature and the grand, spiral staircase lit by a crystal chandelier. On the main level there's an array of seating, from garden-like wicker furniture to ergonomic cocoon-like pods. Upstairs on the second level is the a la carte dining area, which overlooks the rest of the lounge.
One thing that struck me about the lounge is how light it is, with plenty of natural light coming in through the windows if you sit in the seats round the edge.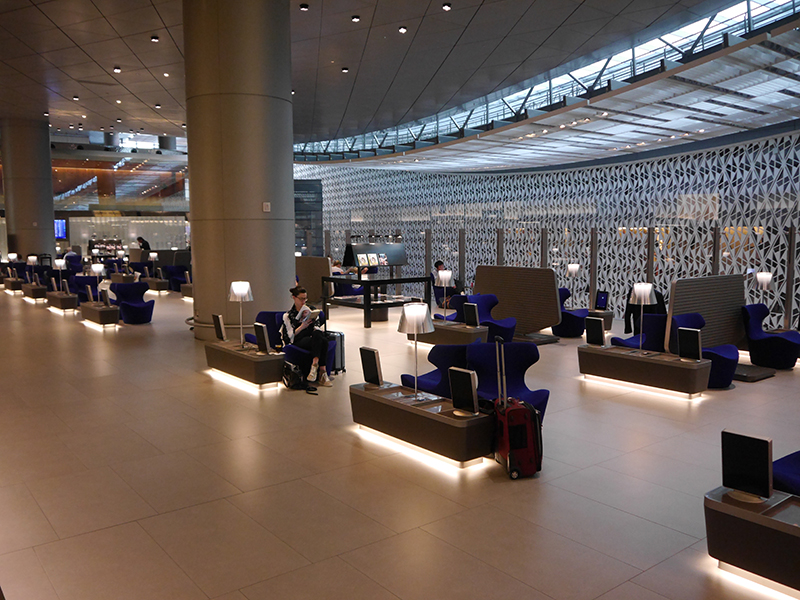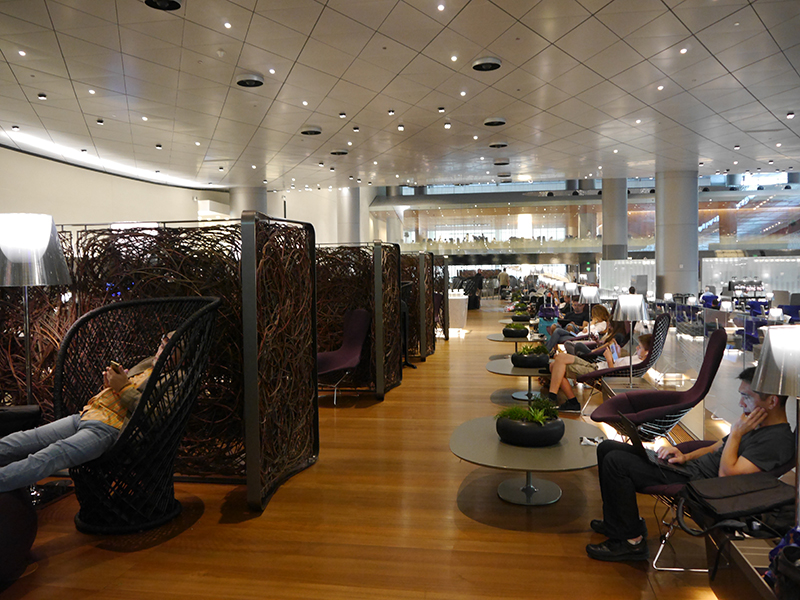 Dining
There are two main dining options inside the lounge; a full a la carte restaurant situated upstairs, which is accessible via spiral staircase and elevator, or a continental-style buffet snack bar right at the other end of the lounge.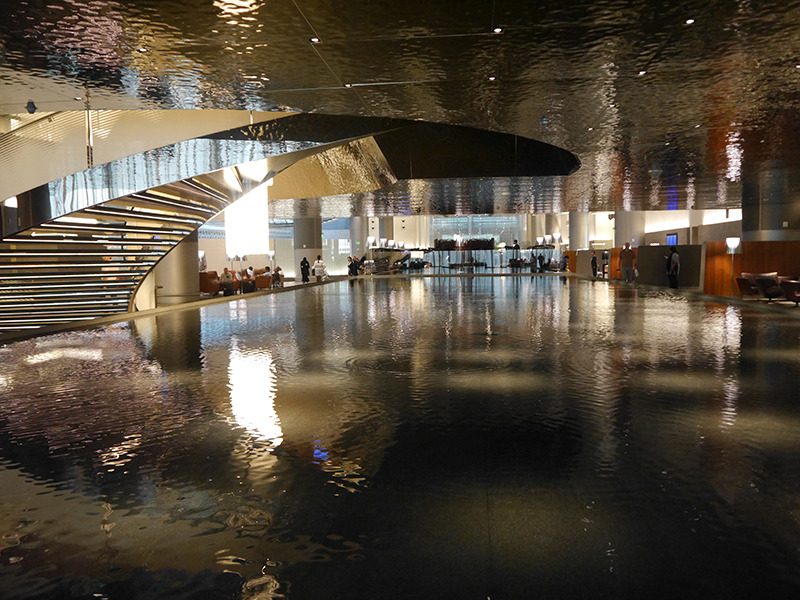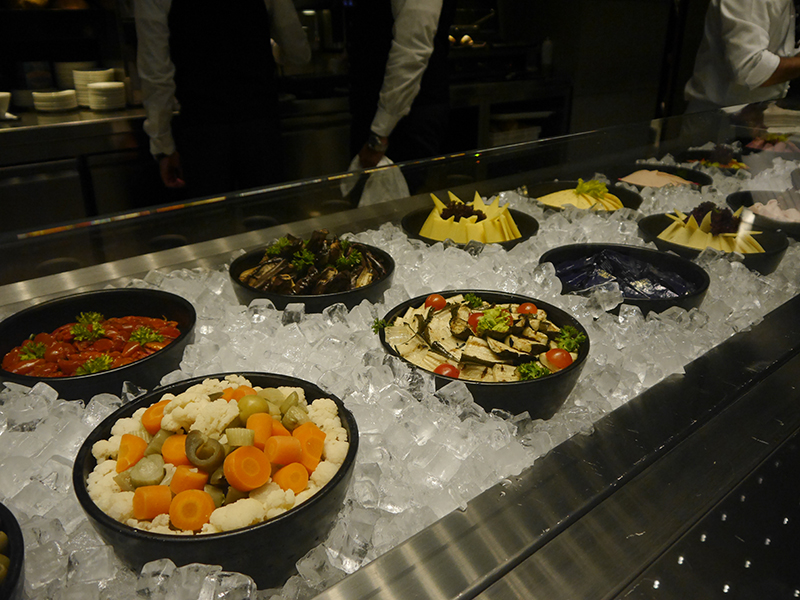 As it was breakfast time the options in the a la carte restaurant included the usual items like cheeses, fruits, cereal, yogurt, eggs, mushrooms and tomatoes. I helped myself to the buffet but you can also order various hot breakfast options from the menu.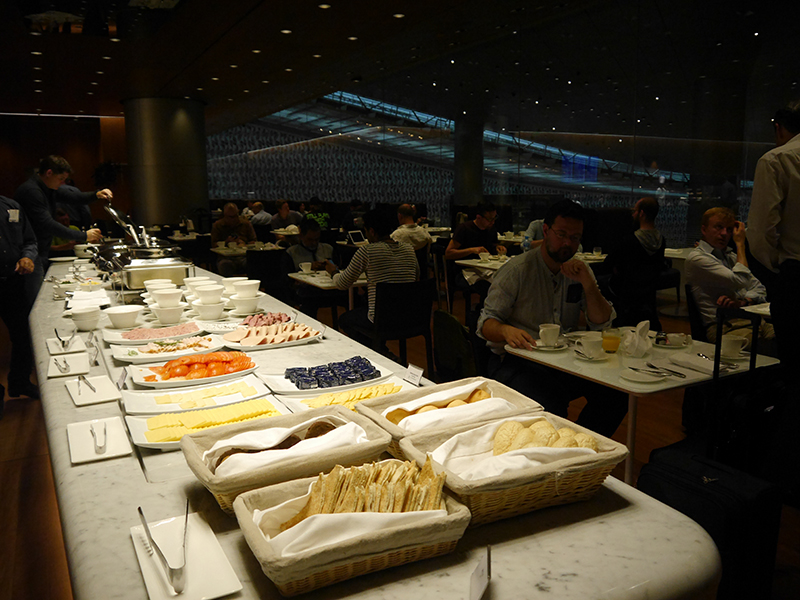 While the upstairs restaurant is more formal, I actually preferred the continental-style bar downstairs, as it had a trendier vibe with marble benches, high stools and light options on offer. Dotted around the mezzanine level there's also a central bar and various stations where you can help yourselves to snacks.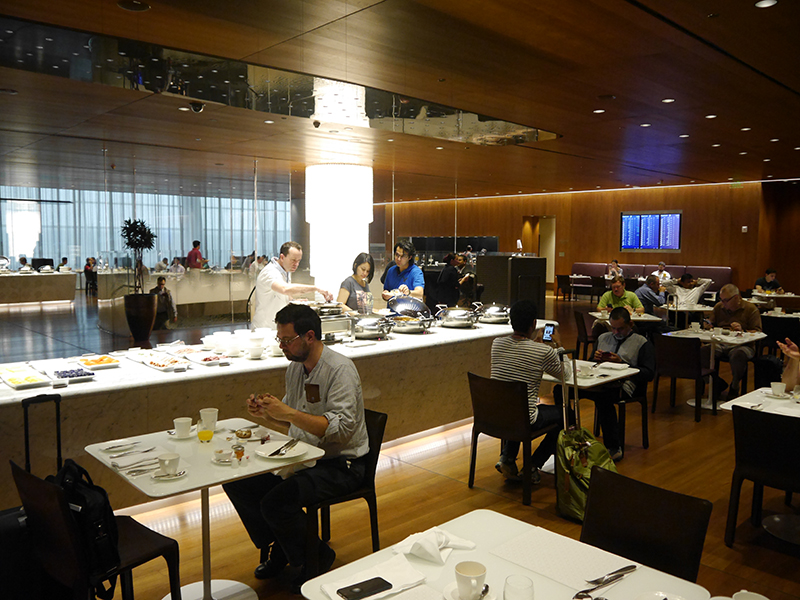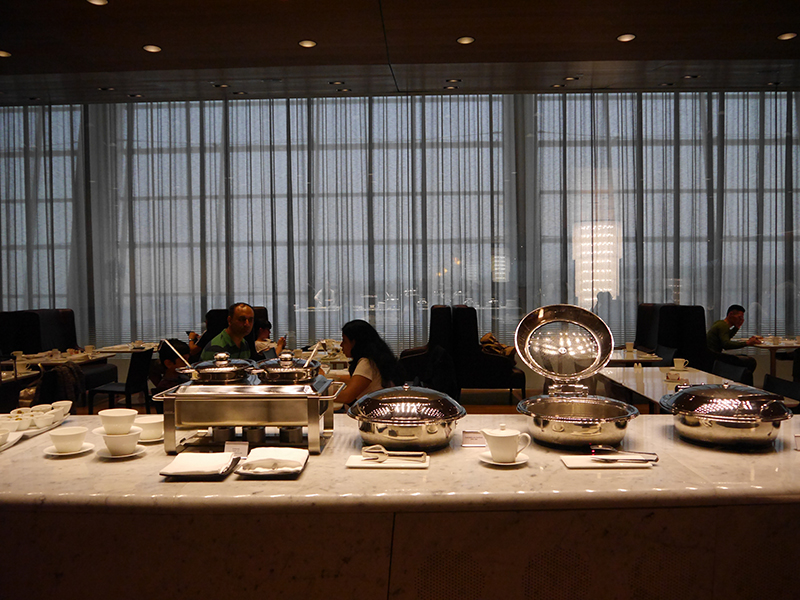 Facilities
After stepping off a long flight you'll probably want to freshen up; the lounge has large toilet facilities and modern shower rooms, although there was a wait for the showers as the attendants clean them in between each use.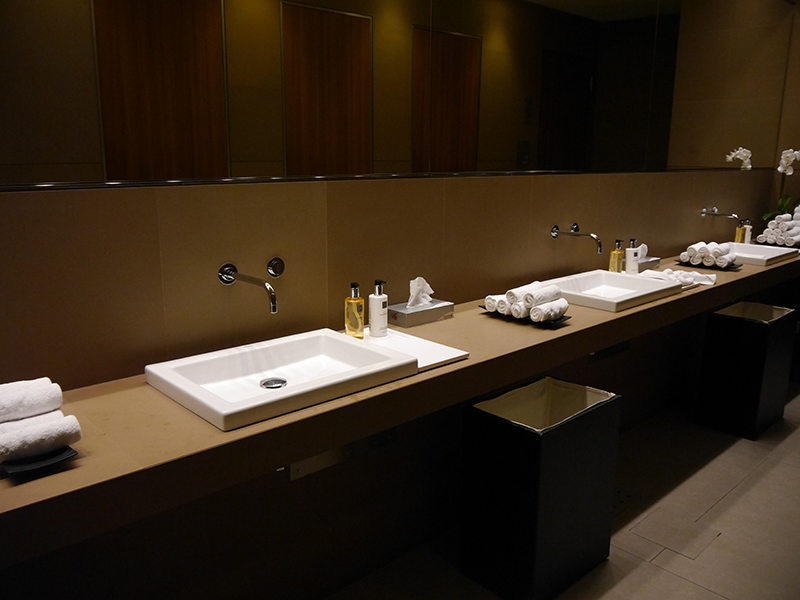 If you're travelling on business you'll probably be most interested in how to keep your electronics charged and access those emails in between flights. There's fast, free Wi-Fi throughout the lounge and each of the cocoon-style seats has its own plug socket, so you can easily charge up your gadgets. These seats also have small tablet-sized screens displaying flight information, in addition to the larger screens on the walls. Since the staff won't come and fetch you for your flight, I found this to be really handy to keep track of my boarding time. Alternatively if you'd prefer a more formal workspace you can make use of the business centre, which is equipped with computers, workstations, a conference table, printing and scanning facilities.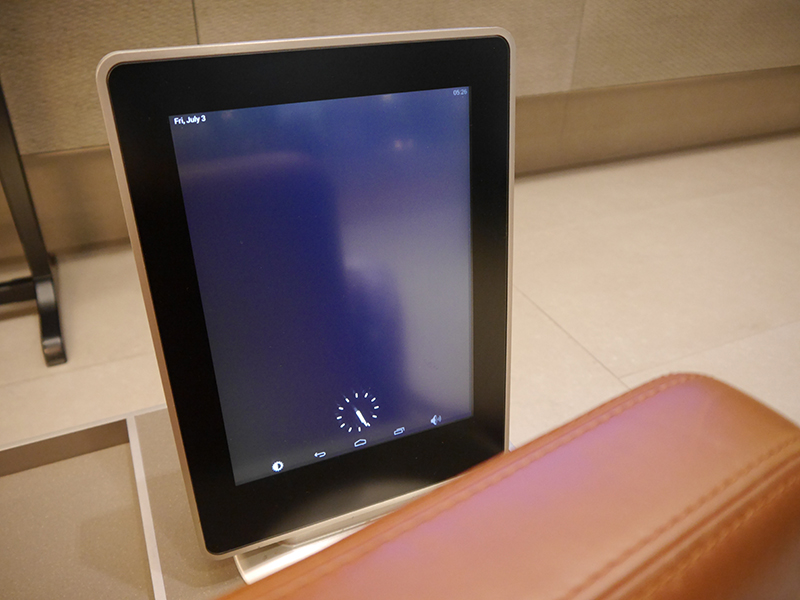 Alternatively if you just wish to relax in the lounge, there are plenty of entertainment facilities to keep you occupied, including two games rooms (which were completely empty of people) featuring a Formula 1 simulator, table football, pinball machines and Playstation pods. For those travelling with children there's a playroom to keep the kiddies entertained, or if you're just after a proper snooze there's a quiet area with darkened booths equipped with TVs and sofas. The quiet rooms are rather hidden away and by the time I got there it was full, so I suggest you make a beeline for them if you fancy a sleep.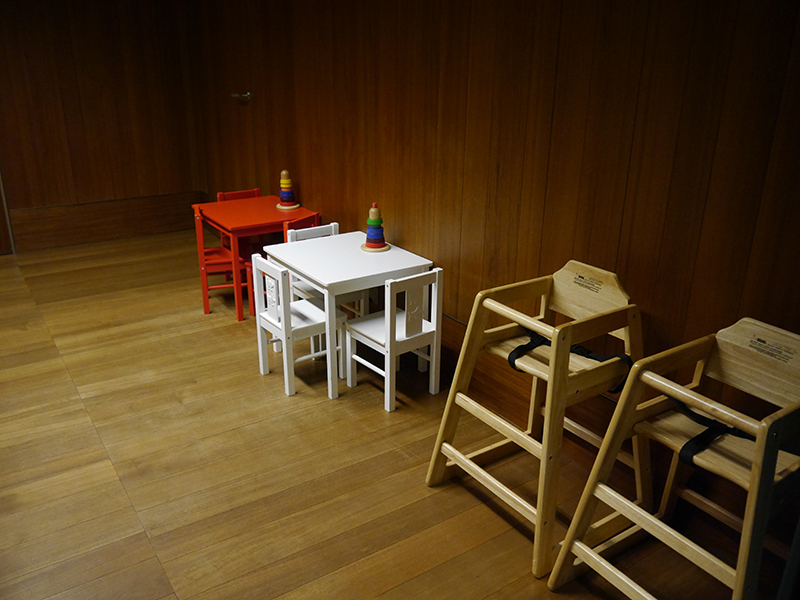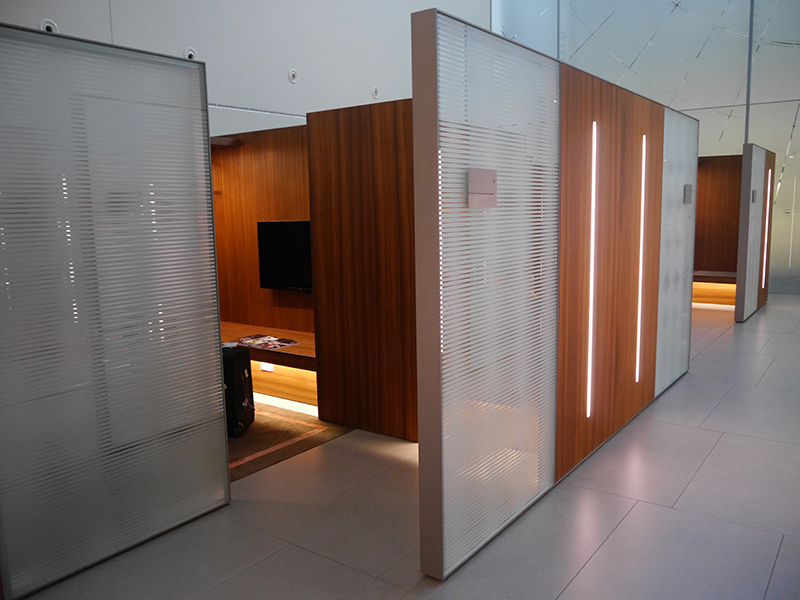 Verdict
In truth I preferred the intimacy of the First and Business lounge at London Heathrow, which although much smaller, feels much more exclusive. However, considering the sheer volume of premium passengers flying through Doha's Hamad International Airport on a daily basis, the lounge needs to be this huge just to accommodate all those travellers (1,000 at a time). It truly is a world class facility with 5-star hospitality and everything you could wish for in a lounge.